A Disney hero isn't really one without a trusty sidekick - a creature to whom they confess their secrets and who is there to save the day in their time of need. And it so happens that these sidekicks also tend to be remarkably, incredibly cute. Admittedly, it probably helps that they're more often than not based on adorable real-life animals. Here are some that make us go aww every single time.
1. Pua, Moana (2016)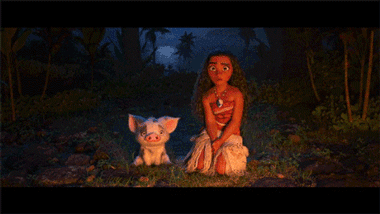 We do have a special place in our hearts for Heihei the rooster, who makes us giggle every time he hobbles on screen. But Pua the pig wins on utter cuteness. Watching him follow Moana around the village is a real treat, and we don't think we can ever eat bacon again.
Find Moana in On Demand > Movies > Virgin Movies
2. Cri-Kee, Mulan (1998)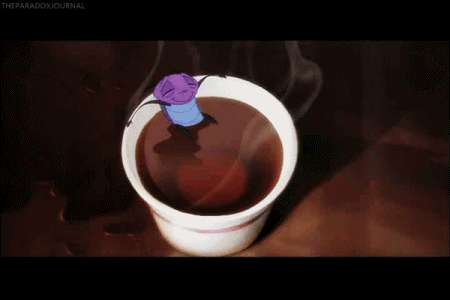 The little cricket is a present to Mulan from her grandmother to give her luck, and at first it looks like he might be more trouble than he is worth. He has a penchant for causing commotions, particularly those that involve taking hot baths in other people's tea. But the loyal insect makes an adorable assistant (and conscience) to Mulan's adventures and Mushu's antics.
3. Pegasus, Hercules (1997)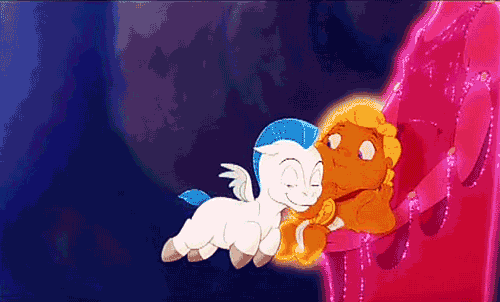 At his birth, Hercules is gifted with a winged horse by his Dad, the all-powerful Greek god Zeus. (And yes, tiny Pegasus is just precious). The friends are separated soon afterwards (SAD!) but upon their reunion as grown-ups they immediately become an inseparable, all-adventuring duo. And the airborne steed has some of the best goofy expressions seen in an animated character, ever.
4. Meeko, Pocahontas (1995)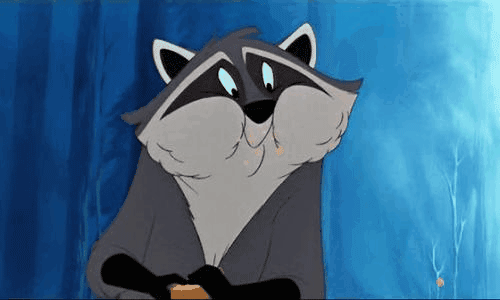 Racoon Meeko is constantly squabbling with his friend Flit the hummingbird, and is perhaps the cheekiest BFF to have escaped out of the Disney studios. Pocahontas' friend is partial to British biscuits, teasing his frenemy Percy the pug, and generally causing intercultural havoc. But you really only need take one look at his guilty smile to forgive him immediately, so it's no surprise that he gets away with it all.
Pocahontas is available to watch on Sky Cinema Disney
5. Baymax, Big Hero 6 (2014)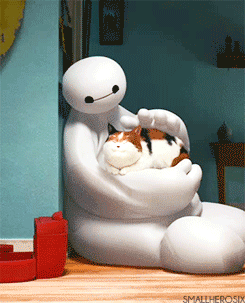 In the weepy and excellent Big Hero 6, Hiro is left with Baymax after the accidental death of his older brother, Tadashi. The robot was designed by the lost sibling, and is now the only trace of him left. Hiro and Baymax form a friendship, and the robot's hugs and emotional vulnerability slowly but surely helps our hero enjoy life again.
6. Abu, Aladdin (1992)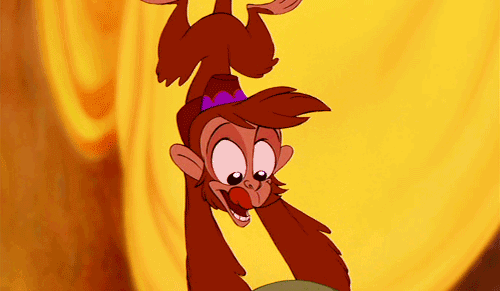 Aladdin and Abu wear matching outfits. Need we say more? The kleptomaniac monkey saves his friend's life more than once, and it is in part thanks to him that Aladdin gets to meet the genie. And if that wasn't enough to get you on board, his mini-tantrums and his winning grins are always a sure recipe for laughs.
Aladdin is available to watch on Sky Cinema Disney
7. Pascal, Tangled (2010)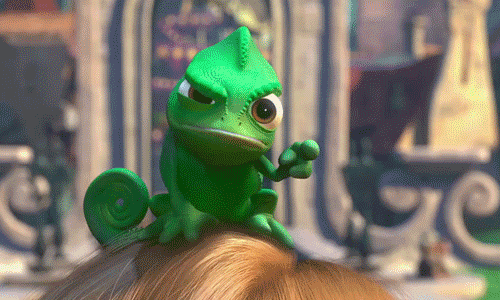 Pascal is Rapunzel's only companion when she is trapped in her tower, and he sweetly encourages her to leave and explore the outside world. We just love that he changes colour according to his mood, and his gesticulations emphasising his friend's words are nothing short of hilarious.
Tangled is available to watch on Sky Cinema Disney
8. Dug, Up (2009)
Dug's unquestioning affection towards the grumpy Carl is utterly heart-breaking. The dog is vulnerable and frank in all the best of ways, and we love how he flicks between sweet emotional declarations and his preoccupation with squirrels in a matter of seconds.
Up is available to watch on Sky Cinema Disney
9. Sven, Frozen (2013)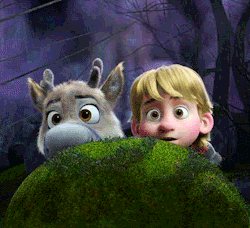 We meet young Sven alongside kid Kristoff, and the darling pair soon get adopted by a troll family. The bond between the two is just as endearing when they go adventuring as grown-ups, and it's great fun to watch Kristoff voice both his and Sven's thoughts when they argue.
10. Gus, Cinderella (1965)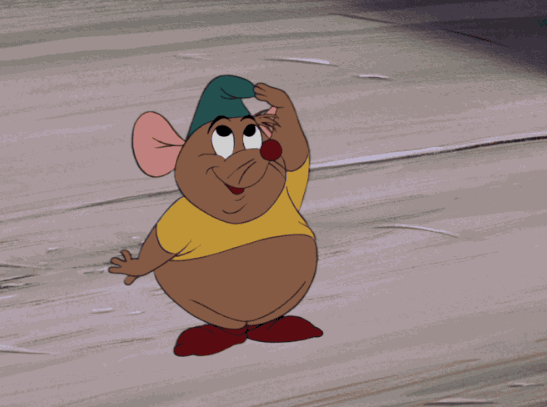 Early on in the film, Cinderella rescues Gus from a horrible trap and introduces him to a community of fellow mouse friends. He's movingly protective of his saviour, and he and Jaq help Ella best they can - even when it means dropping the pile of cheese and getting on with it. And oh, there's also that cute little hat.
Cinderella is available to watch on Sky Cinema Disney