He may have been overlooked by the Academy for this one, but it is fair to say that Daniel Radcliffe's role as a flatulent corpse in Swiss Army Man certainly got him noticed. Available now on Virgin Movies, the bouncy and beetle-browed young actor plays Manny, a dead body that is befriended by a somewhat desperate Paul Dano in this comedy drama. It's not exactly the most obvious role the most famous wizard in the world would take, so we got to thinking about some of other weird and wonderful performances of the popular star, post Potter.
Imperium (2016) – Nate Foster, an undercover FBI agent/white supremacist

Kids often rebel when they get older, and it seems our Dan is really outdoing himself in a bid to crush those rose-tinted memories of the bright-eyed and bespectacled boy wizard. In Imperium, the now hirsute Dan goes full skinhead, swaps nerdy for Nazi and develops some fulsome racist rhetoric, several steps up from 'Mudbloods'. Fortunately he's an undercover FBI agent infiltrating a white supremacist group – but no one wants to hear those words coming out of anyone's mouth, let alone Harry's…
Imperium is available now on Sky Cinema
The Woman In Black (2012) – Arthur Kipps, a young solicitor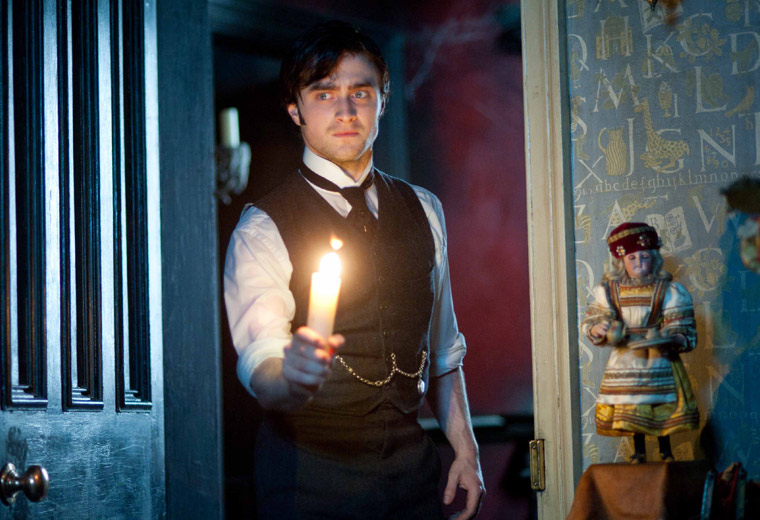 Following his final stint as Voldemort's nemesis, Daniel jumped with both feet into classic chiller The Woman In Black, which sees a young solicitor sent to a haunted house to tie up the estate. Playing a young father may have been a little stretch, seeing as he still looks half-man/half-boy himself, but Dan starred opposite his real-life godson to create a realistic relationship. Equally most seasoned parents would assume that toys going off in the night are simply down to annoying kids' toys, rather than anything more sinister. Nevertheless, James Watkins' horror totally delivers and Dan in particular is outstanding.
The Woman In Black is available now on Netflix
Horns (2013) – Ig, a young man accused of murder

Everyone made the same joke about being "horny" when Radcliffe was cast in this fantasy horror, sporting two rather fetching growths on his forehead. Written by Steven King's son, Joe Hill, the films sees Ig accused by the local townspeople of his girlfriend's murder. He then starts growing horns, which also has the bizarre effect of making people tell him their innermost thoughts and secrets, so he uses this to find her real killer.
What If (2013) – Wallace, a failed romantic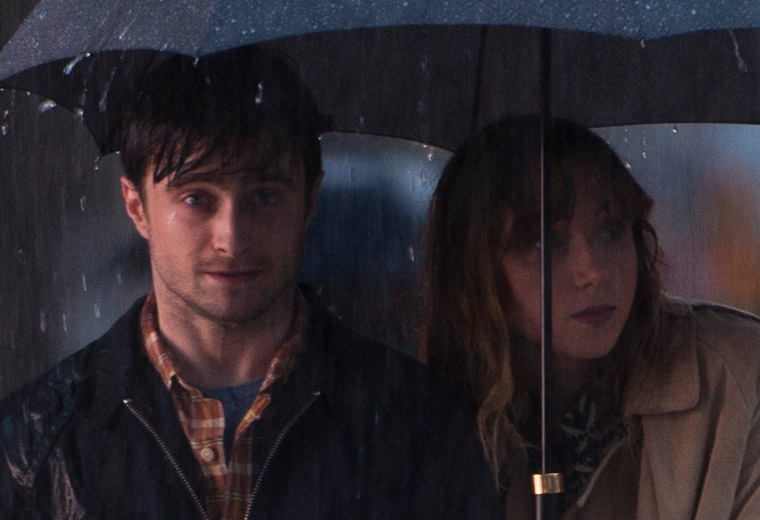 Despite being an unlikely Casanova at Hogwarts with Cho Chang, Ginny Weasley and a will-they-won't-they with Hermione, Radcliffe plays a less successful lothario in What If. Burned by too many bad relationships, he gives up on love, only to meet Chantry, played by Zoe Kazan. The two click, but she's already in a serious relationship. What to do?…
Bizarrely Zoe is Paul Dano's real-life girlfriend, while Dan's better half, Erin Darke, played Dano's wife in Love & Mercy. Dan & Dano get to share a kiss in Swiss Army Man, so rest assured, no one got left out!
Kill Your Darlings (2013) – Allen Ginsberg

Dan goes all Beat Generation, complete with hipster haircut, as renowned American poet Allen Ginsberg in 1940s New York City, alongside Dane DeHaan, Ben Foster & Jack Huston. Studying at Columbia University, Ginsberg comes across fellow writers William S Burroughs, Jack Kerouac and Lucien Carr, who together helped influence American culture and politics post World War 2. However, Kill Your Darlings recalls how a murder in Manhattan in 1944 brought them all together and threatened their very future.
Now You See Me 2 (2016) – Walter Mabry, tech tycoon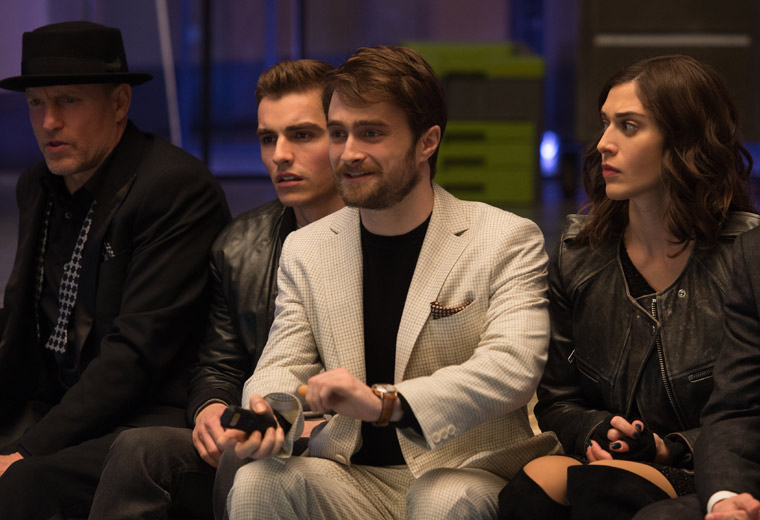 After the success of the slightly incomprehensible Now You See Me, the Four Horseman returned for a bigger, better and more incomprehensible sequel. This time, one of their tricks doesn't end as it should and they find themselves in China, under the 'spell' of a young, bitter and beardy tech magnate played by Dannyboy, in a welcome return to the magic world (of sorts). He requests the Horsemen steal a memory stick for him, but they are under no 'illusion' that things are not as they seem.
Victor Frankenstein (2015) – Igor, Dr Frankenstein's assistant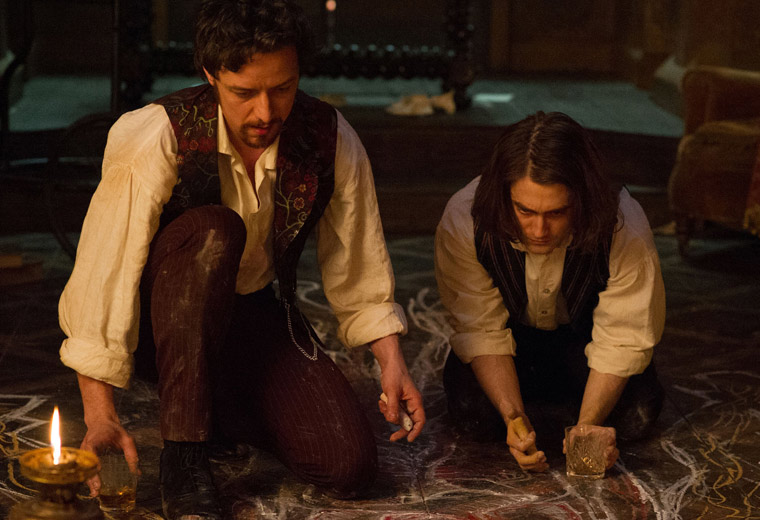 Dan really got the hump (sorrynotsorry) as the hapless Igor, a physician cruelly mistreated for being a hunchback in a travelling circus. Despite clowning around, Igor is a sad but hugely bright individual with Radcliffe's natural warmth shining through under Igor's big eyes and long, lank hair. One day Frankenstein rescues him, and joins as Victor's a-'cyst'-ant in his re-animation studio. After helping create a hybrid beast, the pair then moves on to bigger and not necessarily better things.