Go a-pillagin' with Vikings, house hunting with the New Girl clan, or just have a good guffaw with the big new Kevin James sitcom. It's all happening in TV-land over the next seven days.
Micky Flanagan Thinking Out Loud
Monday 17th April at 9pm on Sky1 (CH 101)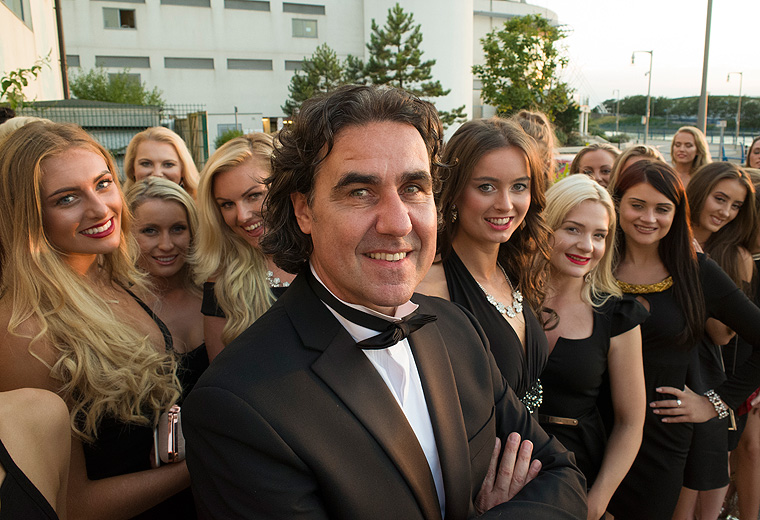 Why you should watch: Micky Flanagan, he of the tousled hair, cheeky eyes and deadpan delivery, takes on the biggest issues of our troubled times.
First up: Dating, mixed gender identities, and equality in the workplace. You know, nice safe subjects like that.
Uh oh: Yep, things may get just a teensy bit controversial.
Saving grace: Micky's innate charm means he'll be surely forgiven for any outspoken opinions. Probably.
Best watched while: Keeping an eye on Twitter for various outraged sentiments from the easily offended.
Record Micky Flanagan's Thinking Out Loud now on TV Anywhere
Vikings
Tuesday 18th April at 10pm on History (CH 157)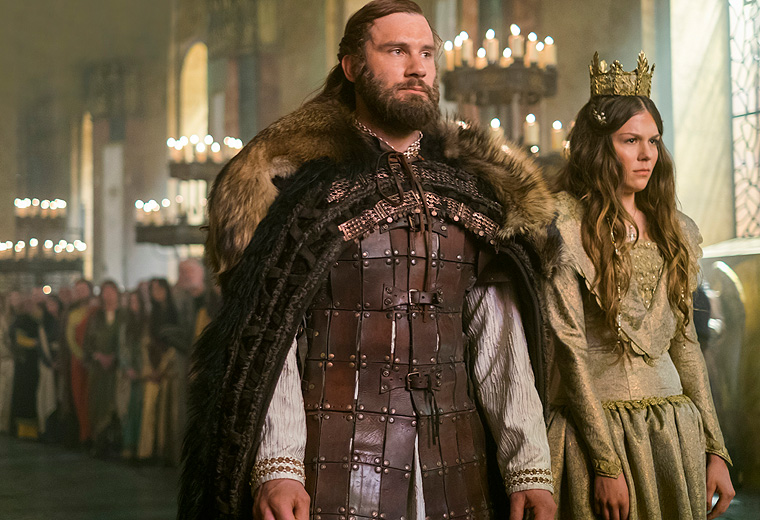 Why you should watch: Because who needs Nordic Noir when you can have Nordic Warriors Smashing Everything Up?
Where are we at?: Season four, with Ragnar just about managing to recover from his last brutal skirmish.
Is it actually Nordic?: Actually it's largely filmed in Ireland, like a certain other sword-heavy show we won't mention.
Well I never: Travis Fimmel, who plays grizzled warrior Ragnar, was once an elegant prettyboy who modelled Calvin Klein pants.
Look out for: Former Tudors star Jonathan Rhys Meyers, who'll be playing a badass warrior priest.
Record Vikings now on TV Anywhere
Kevin Can Wait
Thursday 20th April at 8.30pm on E4 (CH 144)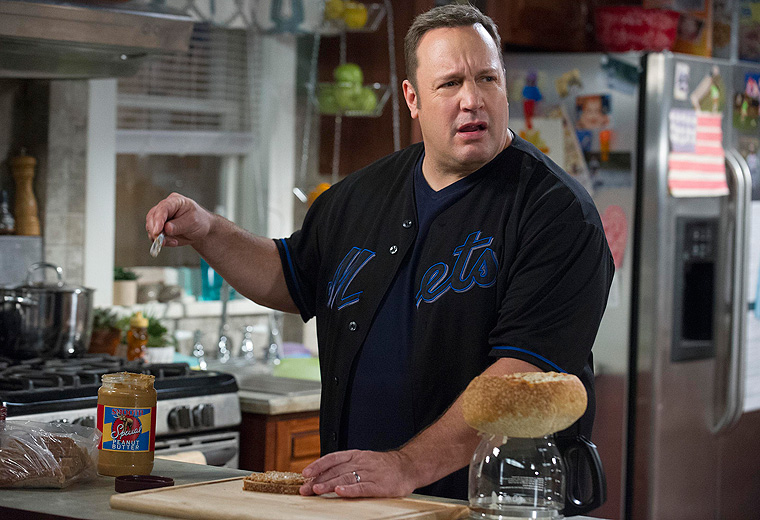 Why you should watch: Kevin James, who was propelled to fame in King of Queens, returns to the small screen for a brand new sitcom.
What's the gist?: Kevin plays a retired cop who thinks he's about to lead a life of leisure. Instead, home life turns out to massively suck.
Why?: Because of family 'n' stuff. It's that sort of classic, old school sort of sitcom.
Lines to live by: "Retirement is just OK. But the beer makes it great."
Superstar pals alert: The series features cameos by fellow comedy A-listers Ray Romano and Adam Sandler.
Record Kevin Can Wait now on TV Anywhere
Brooklyn Nine-Nine
Thursday 20th April at 9pm on E4 (CH 144)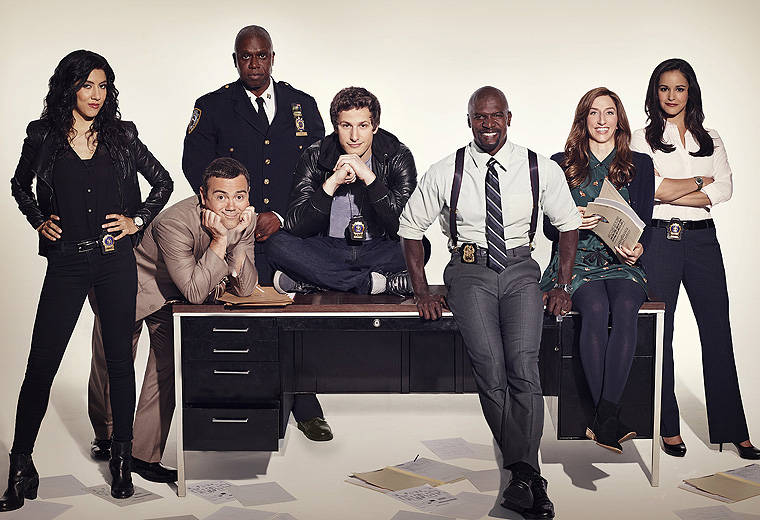 Why you should watch: The cop comedy storms back into action after it's mid-season break.
Wait, what is this again?: It's one of the best sitcoms on TV, sheesh!
What's the latest case?: Hmm, let's call it the "Case of Which Police Precinct Should be Closed?" It's fair to say the squad are slightly worried.
Best line in the current season, or ever: "I don't care for cheese. I'm a curd-mudgeon."
Watch if you like: Police Squad, Parks and Recreation, Modern Family, and all good comedies.
Record Brooklyn Nine-Nine now on TV Anywhere
Born To Kill
Thursday 20th April at 9pm on Channel 4 (CH 104)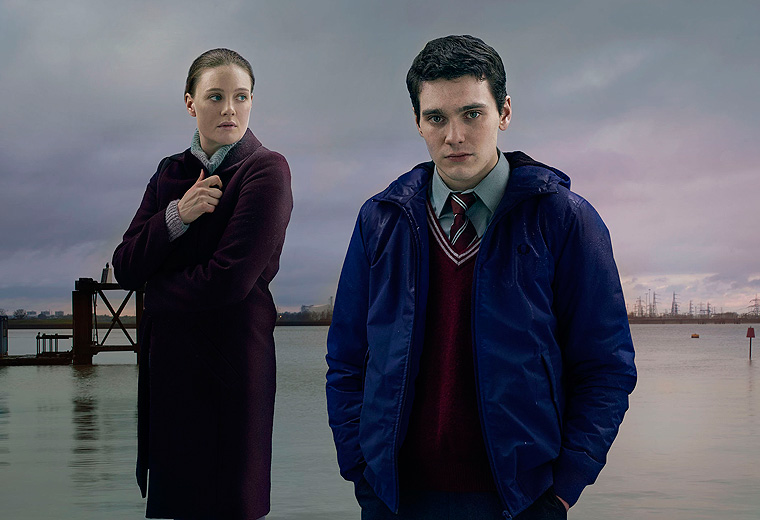 Why you should watch: Don't be fooled by the tacky-sounding title, this is a major new psychological thriller that'll get everyone talking.
What's it about?: A seemingly ordinary teenager who nurses dark, lethal thoughts, and whose mum is keeping secrets from him.
That title, though: It makes it sound like some kind of US true crime documentary full of sheriffs and serial killers.
Top talent alert: Daniel Mays and Romola Garai are reliably great, while the drama also introduces us to some up-and-coming talent.
Facial recognition analysis: Yes, one of the cast members is indeed Havers from the Inspector Lynley Mysteries.
Record Born To Kill now on TV Anywhere
New Girl
Thursday 20th April at 9.30pm on E4 (CH 144)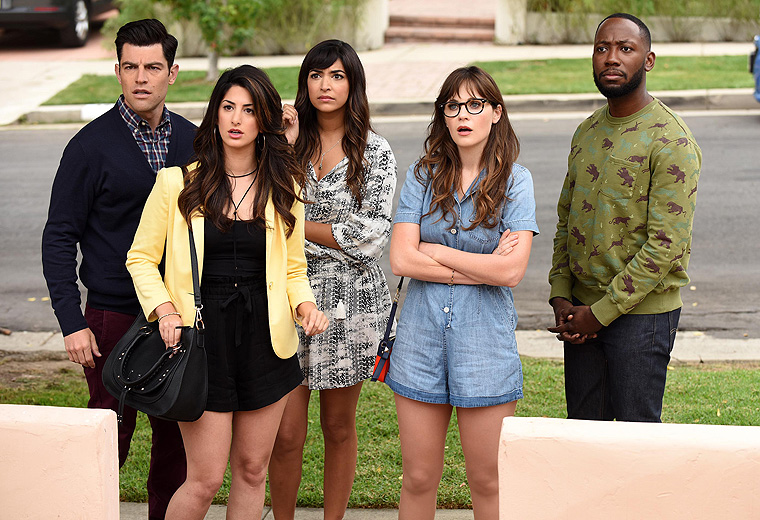 Why you should watch: The perpetually adorable Zooey Descanel is back for the sixth – yes, SIXTH – season of the quirky comedy.
What's Jess been up to?: Getting "scary ripped", learning Portuguese, and trying to hone her woodworking skills. As you do.
Estate agents are hilarious: This episode features more property-orientated hilarity than Homes Under the Hammer.
What to say: "Six seasons in, New Girl still feels like one of the freshest comedies on the box."
What not to say: "I am filled with waters of rage." (That's one of Schmidt's quips in the episode, btw.)
Record New Girl now on TV Anywhere
Bill Nye Saves The World
Friday 21st April on Netflix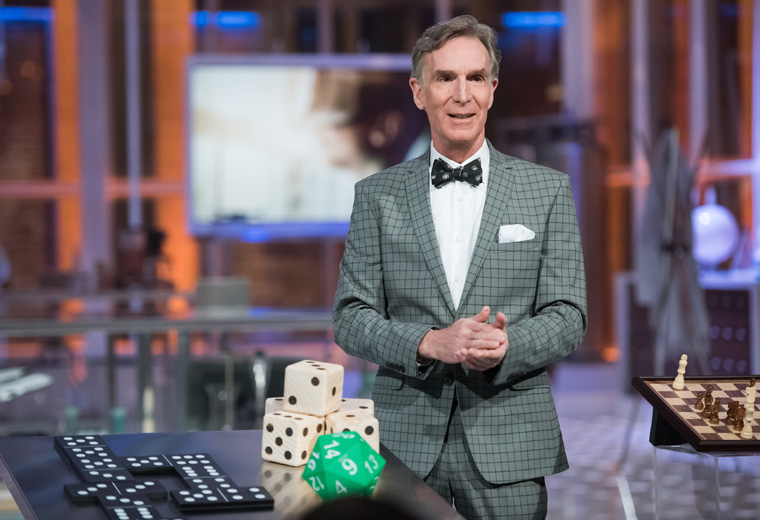 Why you should watch: It's a talk show about science and pop culture and how to rescue the world from idiots. Which is pretty cool.
Who is Bill Nye?: He's a bow-tied eccentric known for presenting science-type shows. And being a dead ringer for Abraham Lincoln.
Is Wil Wheaton from Star Trek: The Next Generation going to be in it?: Why yes. Yes he is.
Hot topics: Expect righteous chit-chat on everything from global warming to alternative medicine scams.
Will he really save the world?: Hopefully. But if not, there will at least be zany experiments to make us chortle.
Bill Nye Saves the World is available to watch from Friday 21st April on Netflix
Girlboss
Friday 21st April on Netflix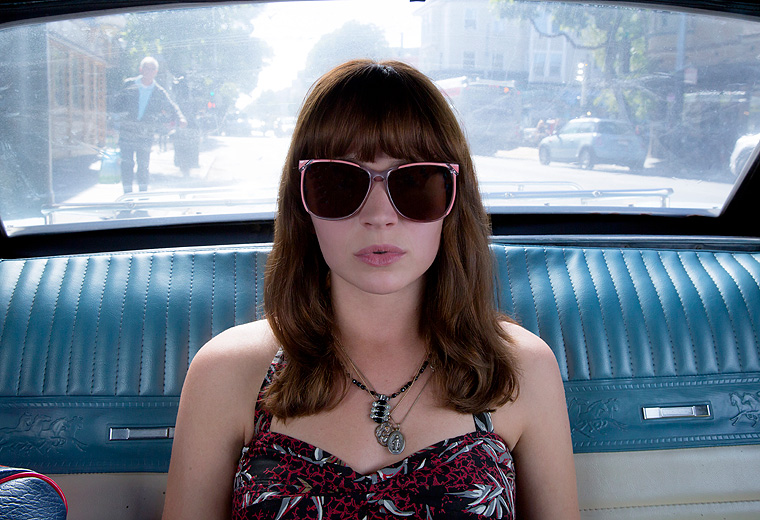 Why you should watch: One of the strangest, most incredible rags-to-riches stories ever has been turned into a major new show.
What's the backstory?: It's based on the life of Sophia Amoruso, who went from aimless drifter to multi-millionaire fashion entrepreneur.
Internet nostalgia alert: It'll whisk us back to the days when selling stuff on eBay felt weird and cool and rock 'n' roll.
Is that…?: Yes, the bald bloke in the cast is indeed Hank from Breaking Bad.
Warning: You may immediately want to quit your job and start an Internet business after watching this.
Girlboss is available to watch from Friday 21st April on Netflix
Versailles
Friday 21st April at 9.30pm on BBC Two (CH 102)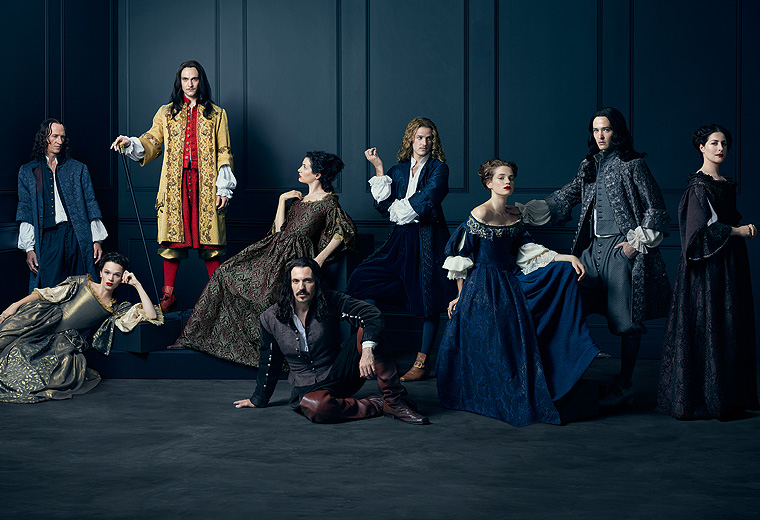 Why you should watch: Let the bodice-ripping romps re-commence, as series two of the sumptuous, saucy costume saga hits the screen.
Who's the king again?: It's Louis XIV, who is up to his neck in wealth, intrigue, scandal and heaving boobs.
Watch it for: Gloriously soap-like shenanigans, and riotously X-rated frolics.
Don't watch it for: A sober assessment of the reign of Louix XIV.
And definitely don't watch it with: Your parents.
Record Versailles now on TV Anywhere
Genius
Sunday 23rd April at 9pm on National Geographic (CH )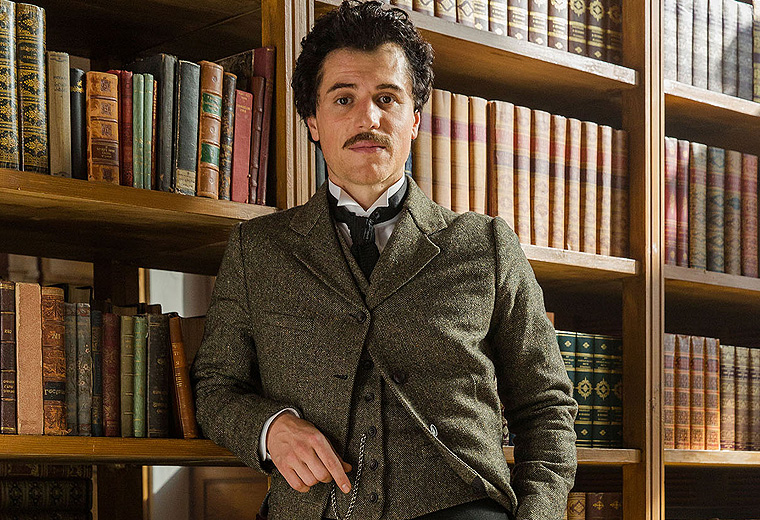 Why you should watch: It's an epic, glossy, multi-part biopic of the most iconic scientist the world has ever seen.
Professor Weeto?: Close. Albert Einstein.
What to expect: An in-depth saga, which chronicles not only his amazing ideas, but his tumultuous love life as well.
Who's playing the big clever clogs?: Geoffrey Rush, an actor who certainly has enough… gravity… for the role. (Yes, we know the word should be "gravitas", but that wouldn't have made for an Einsteiny pun.)
Iconic line alert: The show has someone saying "Hey Einstein!", and meaning it literally.
Record Genius now on TV Anywhere