A shocking new real-life drama from the writer of The Moorside is one of the highlights to look forward to this week in TV…
Little Boy Blue
Monday 24th April at 9pm on ITV (CH 103)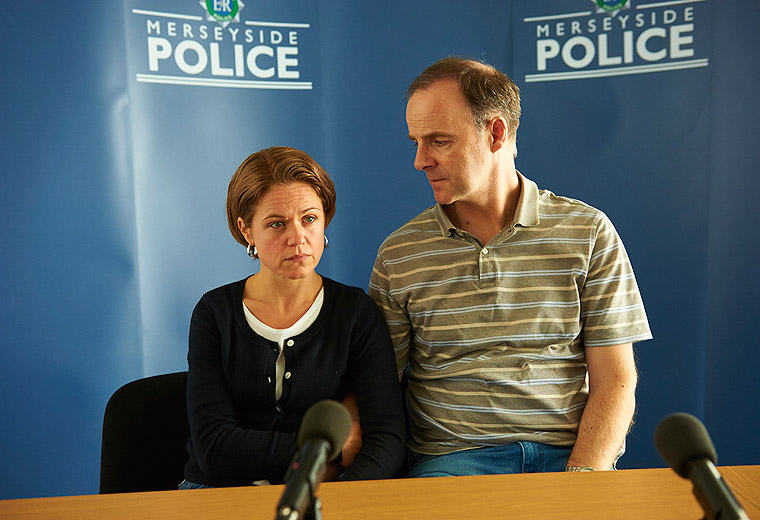 Why you should watch: This emotional, hard-hitting drama is going to be talked about by everyone.
What's it about?: The real-life murder of 11-year-old Rhys Jones, who was gunned down in Liverpool while walking home from football practice.
What to expect: An unflinching look at grief and fate, as well as the complicated gang wars in Liverpool.
Look out for: The dependably brilliant Stephen Graham as the cop on the trail of the killers.
Will it be a bit like The Moorside?: Well, it's from the same writer as the Shannon Matthews drama, so expect the same compelling focus on class and crime.
Record Little Boy Blue now on TV Anywhere
Panorama: Trump's First 100 Days
Monday 24th April at 9pm on BBC One (CH 101)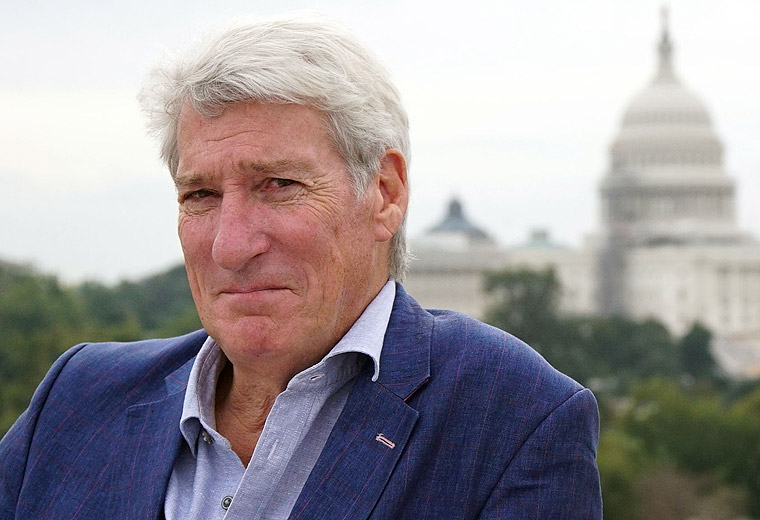 Why you should watch: Jeremy Paxman wandering around the States, asking people about Donald Trump? That's got to be entertaining (and worrying).
Who he'll be chatting to: Senior US officials, Arab-Americans, factory workers and those lying fake news merchants known as "journalists".
Wryness rating: Oh, he's going to be wry. And incredulous. Expect him to raise his eyebrow so much, it'll get lost in the thickets of his hair.
Will he tell us if World War Three is happening or not?: Sadly even Paxo's powers only go so far.
Best watched while: Digging a nuclear bunker in your living room.
Record Panorama now on TV Anywhere
Junkyard Empire
Monday 24th April at 9pm on Discovery (CH 250)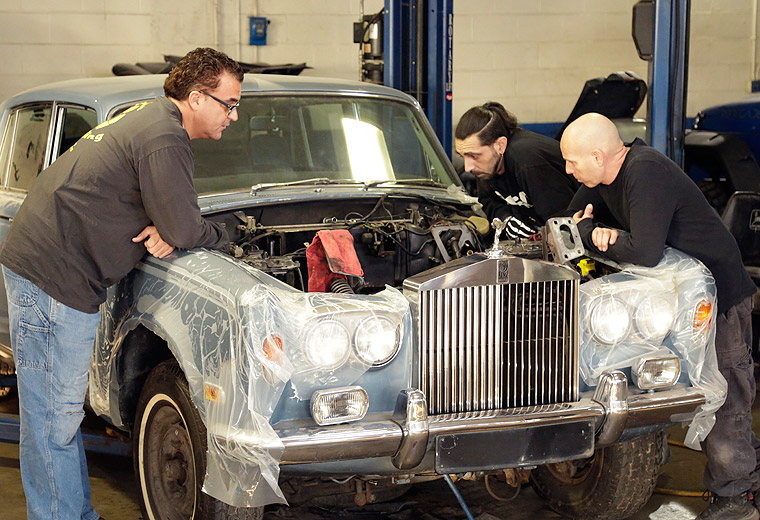 Why you should watch: It's a reality show for petrolheads, and your new guilty pleasure.
What's the gist?: The show follows Andy Cohen, who is a maestro with motors, and turns beaten-up vehicles into four-wheeled gems.
In other words: It's big bolshy blokes bickering about engines while knee-deep in spare parts.
What to say: "This car-crazy show is far more entertaining than anything with the word 'junkyard' in the title has a right to be."
What not to say: "They should definitely make a British version, maybe with Chris Evans?"
Record Junkyard Empire now on TV Anywhere
Taskmaster
Tuesday 25th April at 9pm on Dave (CH 127)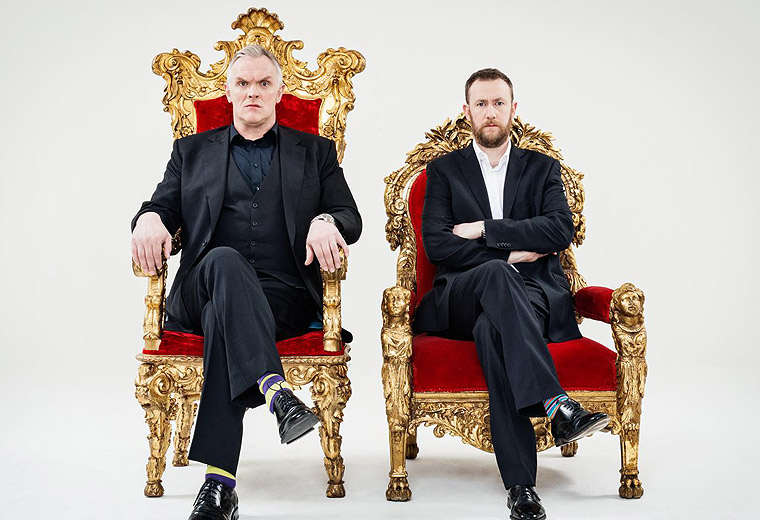 Why you should watch: Greg Davies is back to make unreasonable demands of befuddled celebs in this gloriously entertaining show.
Sample celebs: Among those being put through their paces tonight are Mel Giedroyc and cavorting urban jester Noel Fielding.
Sample tasks: Battle rubber ducks, and destroy a cake in the most imaginative way possible.
Why is such madness happening?: Because Greg Davies wishes it, you peasant.
They missed a trick: If only they'd got Mary Berry on board for the cake-destruction task. It would have been one for the ages.
Record Taskmaster now on TV Anywhere
Locked Up
Thursday 27th April at 10pm on Channel 4 (CH 104)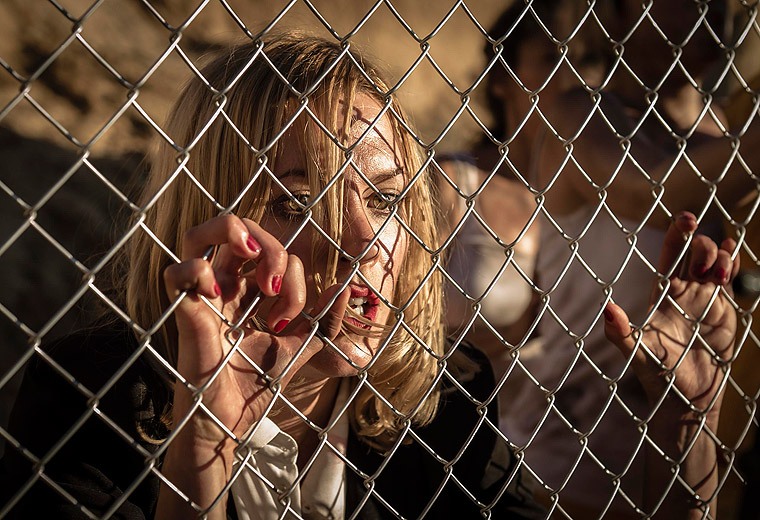 Why you should watch: This gutsy drama about a women's prison in Spain is back for an unmissable second season.
Spain, you say?: Indeed, this is the single most successful Spanish telly import ever shown in the UK.
Was there a cliffhanger?: You bet – the formerly rule-abiding Macarena has been forced to take part in a jail break, and is now on the run.
Meanwhile, back at the prison: Miranda is facing heat over her management of the nick.
Best watched with: With some delicious tapas. A Dairylea triangle with some turkey ham will do at a pinch.
Record Locked Up now on TV Anywhere
Brian Johnson's A Life On The Road
Friday 28th April at 9pm on Sky Arts (CH 122)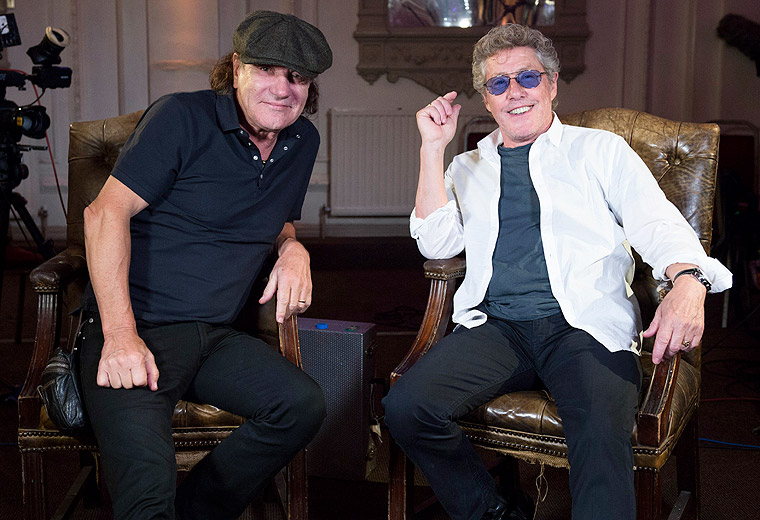 Why you should watch: Rock 'n' roll legends spill the beans about what life is really like on tour, in this gossipy new series.
Who is Brian Johnson?: The frontman of AC/DC. We're not worthy, we're not worthy!
First up: Brian has a natter with Roger Daltrey about how The Who went from obscure art rockers to stadium-strutting superstars.
Subjects to expect: Endless sleepless nights, and the finer points of destroying hotel rooms.
Encore!: The series will also feature rueful recollections from the likes of Led Zeppelin's Robert Plant and Metallica's Lars Ulrich.
Record Brian Johnson's A Life On The Road now on TV Anywhere
Dear White People
Friday 28th April on Netflix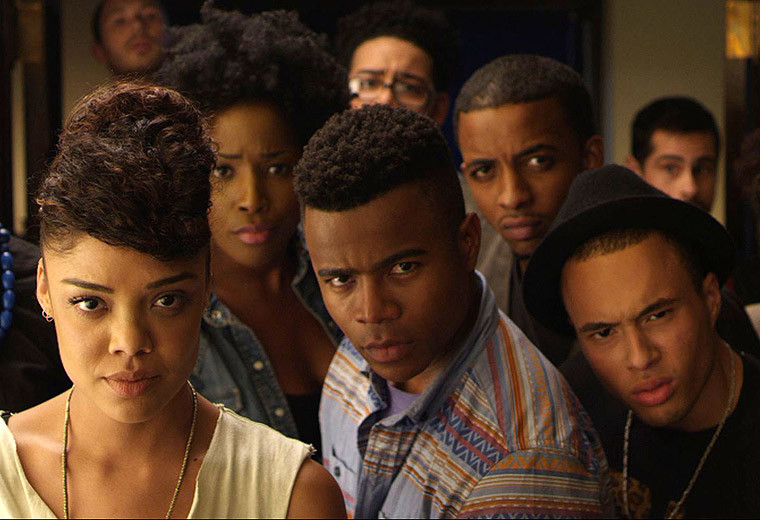 Why you should watch: It's causing all kinds of controversy Stateside, so watch this fiery new comedy-drama and see what the fuss is about.
What's the gist?: It's a whipsmart tale of black students in a largely white campus, and a dissection of class, race and gender divisions in the 21st Century.
Sounds familiar: Maybe because there was a movie of the same title a few years back. This is the follow-up.
Why's it controversial?: It's a comedy about race in the age of Trump. Of COURSE it was going to be controversial.
Sample quote: "The McRib was invented by Republicans in the 80s to destroy black communities… along with crack and Jerry Springer."
Dear White People is available to watch from Friday 28th April on Netflix
Nashville
Friday 28th April at 9pm on Sky Living (CH 112)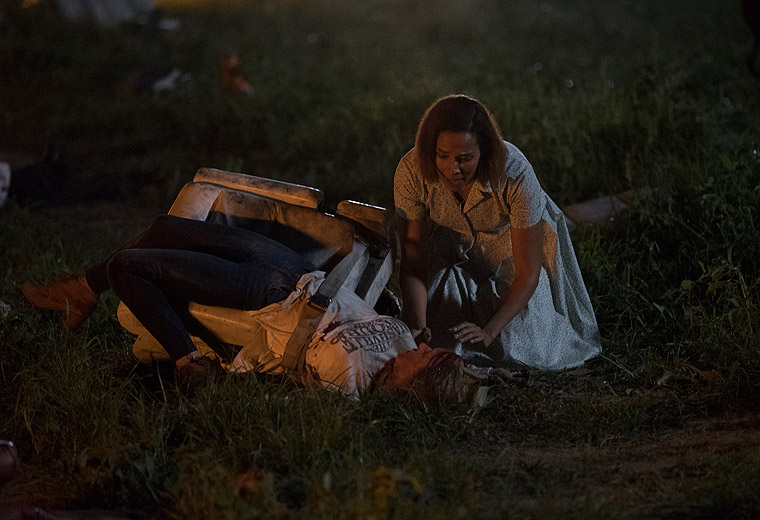 Why you should watch: The glossy saga about ambition, lust and country music returns for a brand new season.
Where did we leave off?: Juliette's plane has crashed! Is she really to share the fate of Buddy Holly and Patsy Cline?
From Nashville to Silicon Valley: This opening episode also features a gig at the home of a rich tech tycoon, because every TV show has to have one these days.
Trigger warning: If you're afraid of flying, you may need to hide behind your cushion at some points in this episode.
Look out for: The Daily Show's Trevor Noah, and crooning star Harry Connick Jr, who'll be popping up as themselves.
Record Nashville now on TV Anywhere
Space's Deepest Secrets
Sunday 30th April at 9pm on Discovery (CH )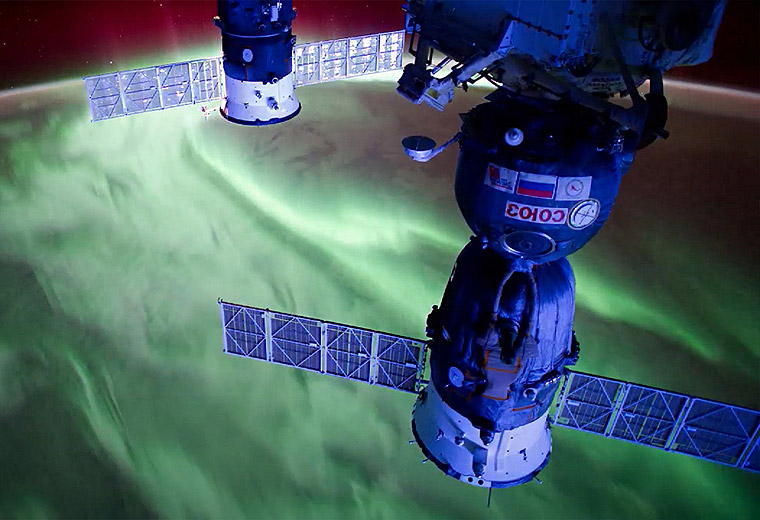 Why you should watch: Short of having a warp drive or a Tardis, there's no better way to see the cosmos.
Should I pack my bags?: It's fine, just stay on the sofa and let the world's leading astronomers blow your mind.
What to expect: Stories of distant space probes, panoramas of the solar system, and lots of tasty talk about "dark matter".
What to say: "I wish they'd hurry up and fly us to Mars already."
What not to say: "The word 'Space's' is surprisingly weird to say out loud."
Record Space's Deepest Secrets now on TV Anywhere
Ancient Assassins
Sunday 30th April at 10pm on History (CH 270)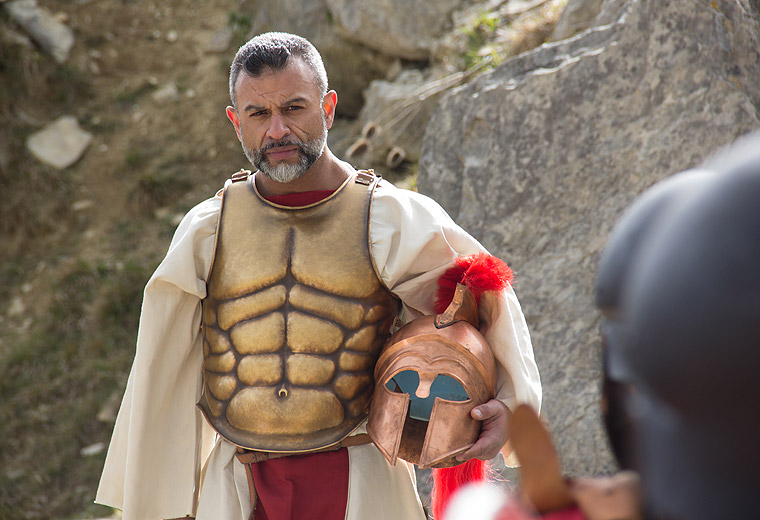 Why you should watch: Elite killers from across the ages are brought to life in this fact-filled (and blood-soaked) series.
First up: This opening edition looks at the Sacred Band of Thebes, a shock troop of warriors who took on the Spartan army.
Unlikely twist: The Sacred Band were "devoted to each other by mutual obligations of love".
What does that mean?: It seems the entire unit was made up of pairs of gay male lovers.
Sounds incredible: Just wait till you see their story told here…
Record Ancient Assassins now on TV Anywhere