William Shatner and Henry Winkler go backpacking! Barbara Windsor gets a TV biopic! And Sense8 is back on Netflix at last! It's all happening on the small screen this very week.
An Art Lover's Guide
Monday 1st May at 9pm on BBC Four (CH 107)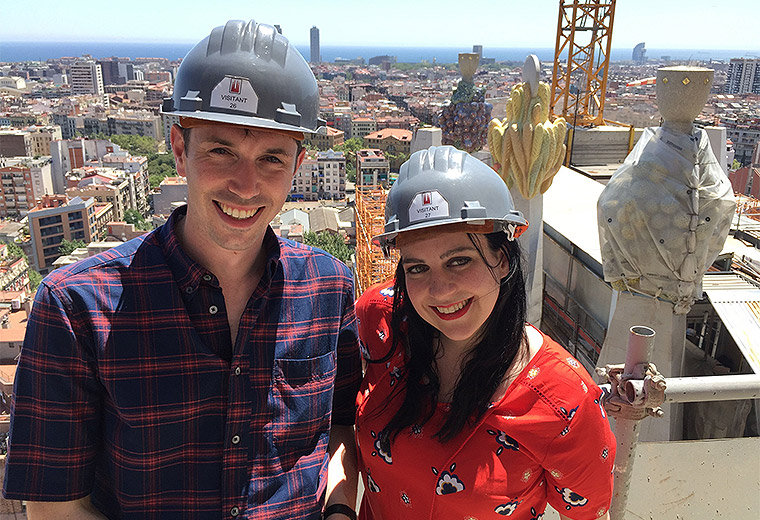 Why you should watch: Stuck for where to go on your next city break? This show will sort that for you.
What's the gist?: A pair of expert art historians visit grand old European cities to explore their cultural heritage, and make us very jealous while doing so.
First port of call: Amsterdam, famed for its architecture, Van Gogh museum, and other things they probably won't go into. Or will they?
Will it make you cleverer?: You'll definitely come away with some fact-bombs to drop at your next dinner party.
Rising star alert: One of the experts is Janina Ramirez, who has an awesome Addams Family sort of vibe to her. Which isn't something you'd ever say about Simon Schama.
Record An Art Lover's Guide now on TV Anywhere
Better Late Than Never
Wednesday 3rd May at 10pm on ITV4 (CH 118)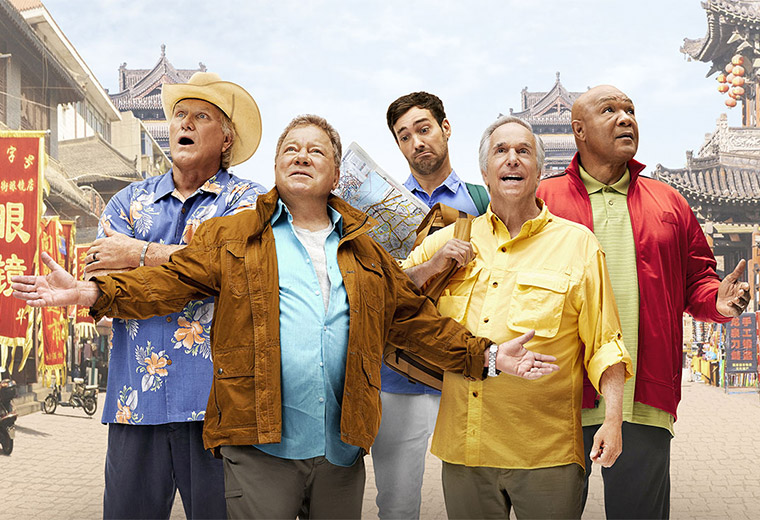 Why you should watch: Because it's a documentary where Captain Kirk and the Fonz travel the world getting into pratfalls together, and we're not even making this up.
Could it get any more awesome?: As well as featuring William Shatner and Henry Winkler, it's also got boxing legend George Foreman as part of the pensioner posse.
What actually happens?: The old coots go to various places and gawp at things. First stop: Tokyo!
In other words: It's a real-life remake of The Bucket List, only with less death and more Fonz.
Scenes we'd like to see: Shatner "singing" in that I'm-really-just-talking-slowly way of his. While Foreman rolls his eyes in the background.
Record Better Late Than Never now on TV Anywhere
Grand Designs New Zealand
Wednesday 3rd April at 9pm on More4 (CH 147)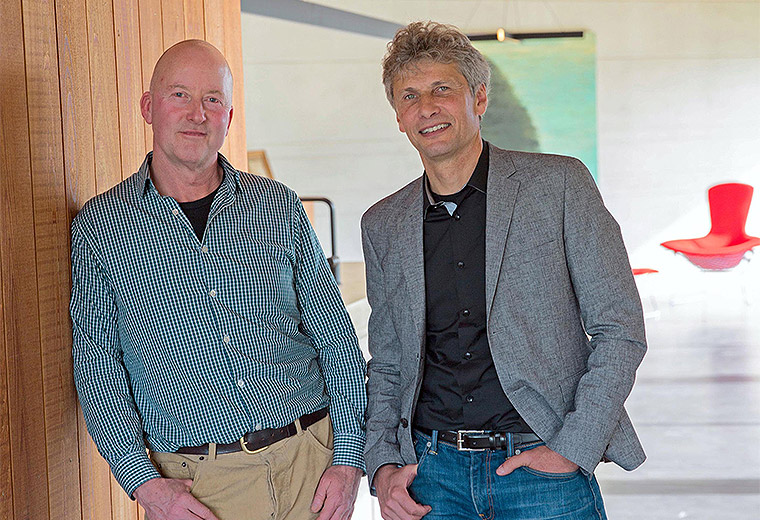 Why you should watch: We're all suckers for Grand Designs, so who can resist a Down Under spin-off?
But there's no Kevin McCloud!: This is true. But we do have someone called Chris Moller, so give him a chance, darn it.
Why is Grand Designs so compelling?: It's a show low on jokes, and high on debates about cement, but for some reason it's required viewing. And we just can't explain why.
And our first property is: A concrete lair set inside a cliff.
Sounds very Grand Designsy: Just wait till you see what else is in this series.
Record Grand Designs New Zealand now on TV Anywhere
Sense8
Friday 5th May on Netflix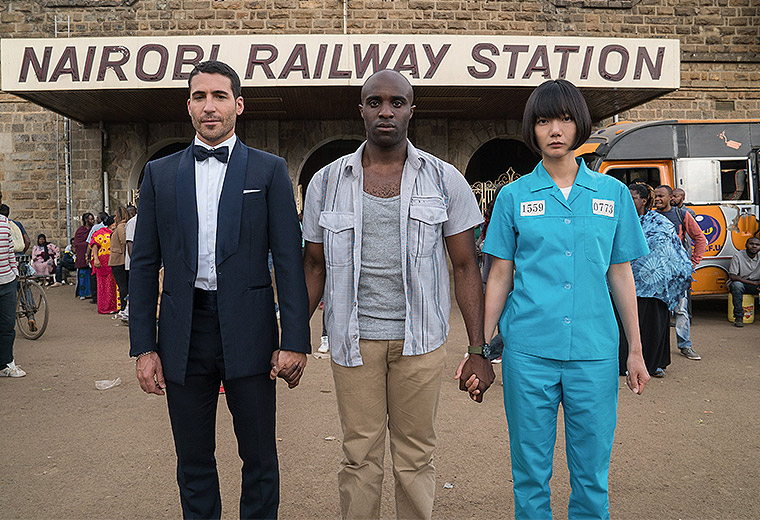 Why you should watch: It's season two of a science fiction series that truly deserves the over-used word "epic".
Why?: Because it's shot on location all over the world, and follows eight people from very different cultures who suddenly become telepathically linked.
Awesome ensemble alert: The refreshingly diverse characters include a trans woman hacker, a South Korean kickboxer, and a Van Damme fan in Africa.
Sounds groundbreaking: Its themes of coming together and transcending boundaries have a special resonance in our volatile times.
What to expect this season: More world-building, juicy backstories and other stuff that'll make you binge-watch the weekend away.
Sense8 is available to watch from Friday 5th May on Netflix
Jamestown
Friday 5th April at 9pm on Sky1 (CH 110)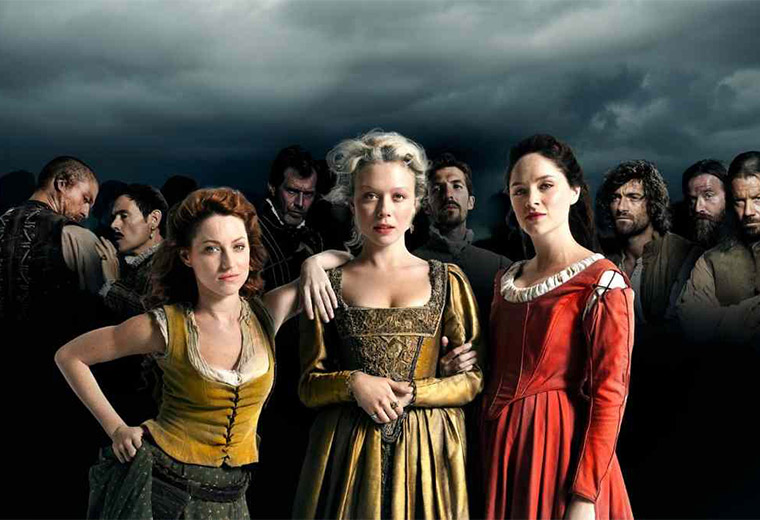 Why you should watch: Coming from the makers of Downton Abbey, this is one show everybody will be chattering about.
What's the gist?: It's a big, sweeping, swooning drama about early English settlers in North America.
Female frontier: Unashamedly female-focused, it follows three women who arrive in the colony, unsure of what fate has in store.
Big themes, then?: The place of women in society, and what it means to create a new nation. Yep, there's a lot going on here.
Sounds heavy: Expect love entanglements, juicy rivalries and all the good soapy stuff too.
Record Jamestown now on TV Anywhere
Babs
Sunday 7th May at 8pm on BBC One (CH 101)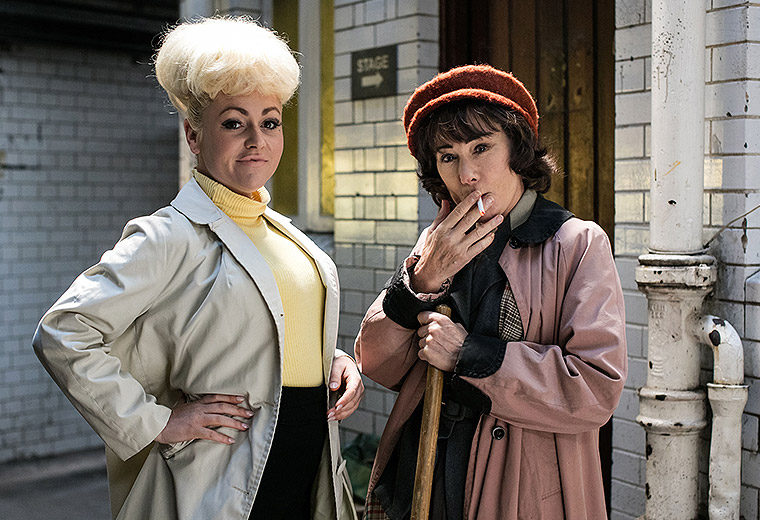 Why you should watch: This big biopic of Barbara Windsor will have us giggling, guffawing and shedding the odd tear.
Who's playing her?: No less than four different people, including Jaime "Daughter of Ray" Winstone.
Carry on feeling nostalgic: Her life story will take in everything from World War Two to swinging 60s Soho.
How dark does it get: Well, there's the whole saga of her marriage to a mobster, and the presence of the Kray twins.
Look out for: A cameo appearance from Barbara Windsor herself.
Dara And Ed's Road To Mandalay
Sunday 7th May at 9pm on BBC Two (CH 102)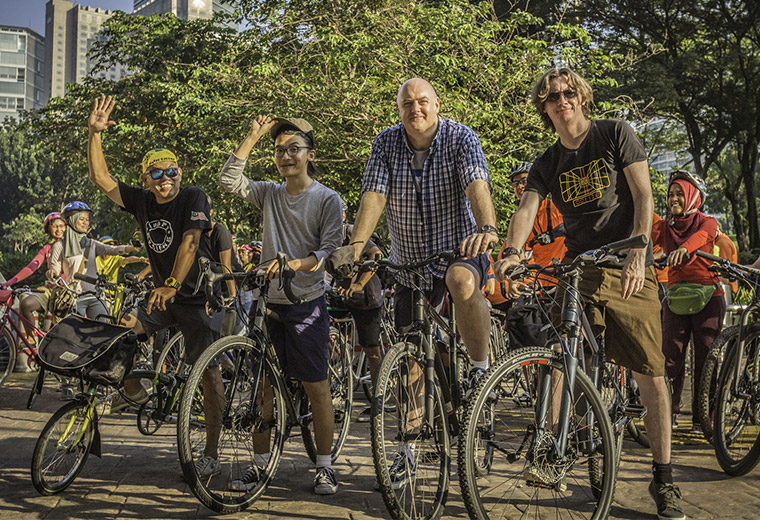 Why you should watch: Because Dara O Briain could present a programme about washing machines and it would still be entertaining.
Who's Ed?: Fellow Irish funnyman Ed Byrne, whose claim to fame is being the first comic to point out Alanis Morrissette's misuse of the word "ironic".
What are they up to?: Making the 3,000 mile journey from Malaysia to Myanmar, with plenty of wry quips and fish-out-of-water bafflement.
Best bird-related moment of the week: This episode features a beauty contest for chickens.
Also: Can Dara be coerced into joining a mass bike ride through Kuala Lumpur? It'll be one for his Instagram if so.
It's Always Sunny In Philadelphia
Sunday 7th May on Netflix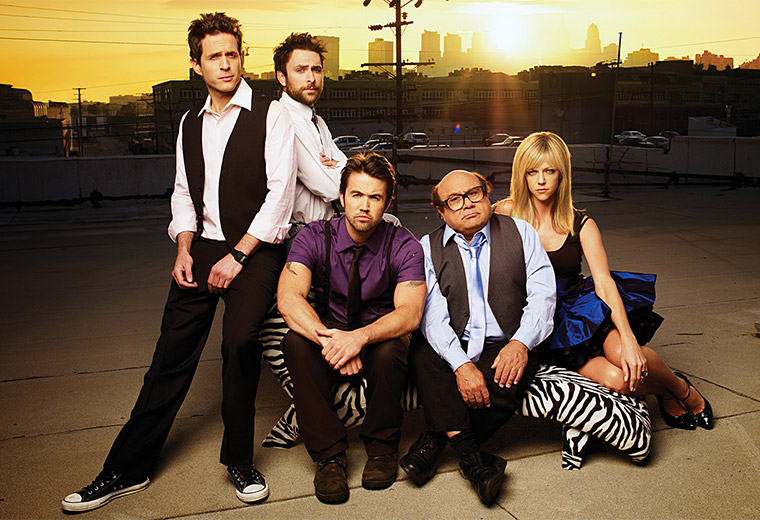 Why you should watch: The truly despicable gang of vain, self-centred, ignorant, lazy egotists are back. And we couldn't be more glad about it.
Is it still going to be utterly tasteless and wrong?: Well, sample episode titles from this season are "The Gang Turns Black" and "Hero or Hate Crime?"
Watch if: You're a dark-hearted cynic who has given up on humanity. Or just love a good lol.
Lines to live by: We hope the new run has a line as good as Mac's euphemism for getting fat: "I'm cultivating mass!"
Trivia tidbit: This sitcom began with a short, home-made film which was shot by stars Rob and Glenn for a mere $200.
It's Always Sunny in Philadelphia is available to watch from Sunday 7th May on Netflix
Egyptian Vice
Sunday 7th May at 9pm on History (CH 270)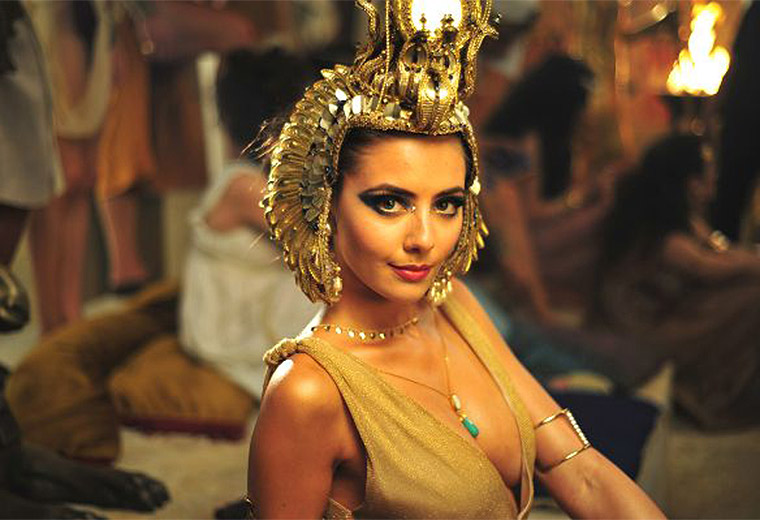 Why you should watch: This is the sexiest, most scintillating history lesson you'll ever get.
So it's not a pyramid-heavy remake of Miami Vice?: No.
What's it about?: The reckless lives of Egyptian high society, with lots of raunchy parties, drug-taking and deranged decadence.
Ancient A-listers: We'll get the inside scoop on the celebs of the day, including Cleopatra and Ramesses II.
Watch if you like: Rome, The Tudors, and other shows that would probably make David Starkey splutter into his tea.
Record Egyptian Vice now on TV Anywhere
Return To Amish
Sunday 7th May at 10pm on TLC (CH 167)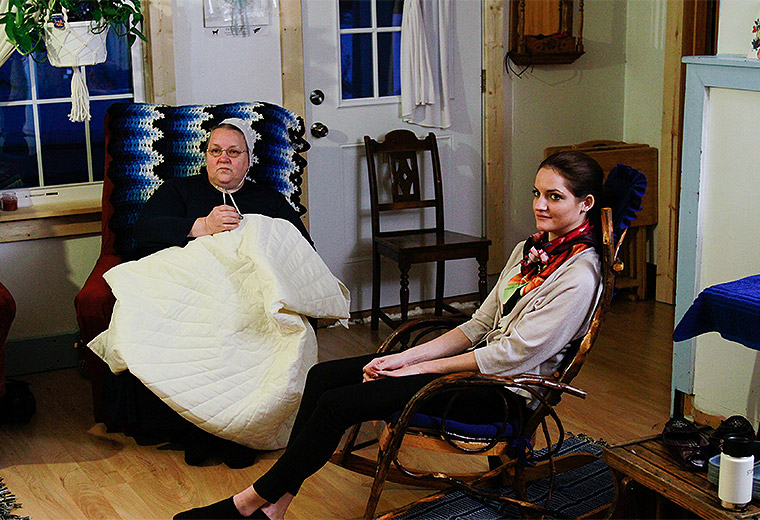 Why you should watch: This surprisingly tender and non-tacky reality show about the fascinating Amish community returns for a new season.
Why it's good: Instead of putting the Amish on pedestals, or treating them as weirdos, the show genuinely explores the hardships and joys of the community.
Where are we at?: Sabrina, who we once saw visit the very un-Amish "Museum of Sex", is embroiled in a custody battle.
Meanwhile: Can Jeremiah build his dream home in Florida?
Strange irony alert: The Amish, who shun most aspects of modern culture, are now among America's biggest reality stars.
Record Return To Amish now on TV Anywhere