Find Teachers series 1 in On Demand > Box Sets > Comedy
School: a place where you learn about symbolism in really old plays, and how to lie effectively about stuff you should've done but didn't want to. A good teacher will spot talent in a pupil and encourage it, and the characters in Teachers, now available on Virgin TV, proved to be a talented bunch. Since the show ended in 2004, its cast have moved on to literally untold stardom, and in some cases EastEnders. Here's how they did after graduation.
Andrew Lincoln (Simon)

Fresh from playing Egg on This Life, Lincoln was the main character for Teachers' first two series, as irresponsible teacher Simon. When not in the pub with the rest of the staff, he spent most of his time worrying about things, like how cool the pupils thought he was and whether he was a sell-out for dating a police officer.
He later appeared in Love, Actually in a supposedly romantic plot thread which was, let's face it, a bit creepy with hindsight, and now makes a living killing zombies in Georgia in a little TV series called The Walking Dead.
Zoe Telford (Maggi
Maggie was the police officer in question, whom Simon dated but worried her occupation made him a nark: in one episode she came into the school to give the pupils a talk about drugs, and he went to great lengths to pretend he didn't know her.
Actor Zoe Telford moved on to appear in The Thick of It and also played the love interest of John Watson in the first series of Sherlock. Which poses the question, who would you rather date: Lincoln or Freeman? Someone start a Twitter poll. Or we could just ask her.
Sherlock is available to stream now on Netflix
Nina Sosanya (Jenny)

Object of some of Simon's more, er, complex feelings, Jenny is a senior teacher whom he claims to hate because she keeps pointing out how bad he is at his job, but about whom he can't stop fantasising.
Nina Sosanya has been in some of the best of British TV since, from Nathan Barley and Last Tango in Halifax, to W1A and Doctor Who. And she was in Love, Actually too, because of course.
Find Doctor Who in Catch Up > Channels > BBC iPlayer
James Lance (Matt)

Simon's eventual replacement was Matt, who was much more sure of himself, but possibly a sociopath, and certainly a serial adulterer, cheating on his wife with more than one of the other teachers.
He was played by James Lance, who later starred alongside Robert Pattinson in Bel Ami, and opposite Kirsten Dunst in Marie Antoinette. Either that or the picture above is just him in his regular clothes.
Ellen Thomas (Liz)

School secretary Liz met every situation with an arched eyebrow and a cutting remark, and terrified everyone around her.
Actor Ellen Thomas had already played one character on EastEnders and went on to play a further three, most recently Claudette Hubbard. You can call this unrealistic if you like, but they've got Lee from Blue on there at the moment so all bets are pretty much off.
Find EastEnders in Catch Up > Channels > BBC iPlayer
James Corden (Jeremy)

Yes, before he was James Corden he was annoyingly keen student Jeremy, who kept Simon on his toes by demanding extra work and constantly voicing his concerns, not unreasonably, about the standard of teaching on offer.
Corden later co-wrote and starred in Gavin & Stacey, and is now in America making a succession of viral videos which he stitches together into a late-night talk show.
Find The Late Late Show With James Corden in On Demand > Box Sets > Comedy
Mathew Horne (Ben)

Religious Education teacher Ben was only around for the fourth and final series, in which he constantly changed his religious affiliation in an effort to hedge his bets.
As Corden's comedy partner (though the two were never on Teachers at the same time) they collaborated on their own Horne and Corden sketch show, and he took one of the lead roles in Gavin & Stacey. He's also done voiceover work for Tesco adverts, because every little helps.
Gavin and Stacey series 2 is available to stream now on Netflix
Kara Tointon (Pauline)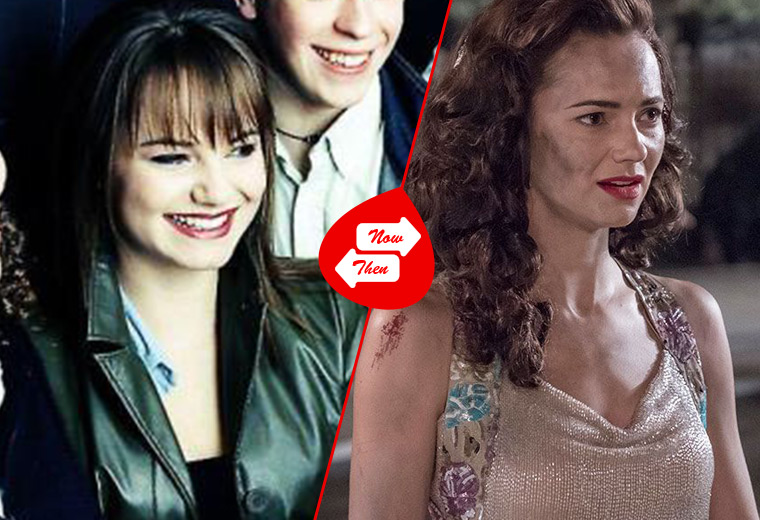 After one series as a GCSE student, Kara Tointon left and ended up in Albert Square as Dawn Swann, where she had a brief affair with Phil Mitchell. Unsurprisingly, she left soon after this, and won Strictly Come Dancing in 2010. She can now be found in Gold's sitcom Henry IX, and scrubbing herself furiously whenever she thinks about Phil Mitchell.
Find Henry IX in On Demand > Box Sets > Comedy
Ashley Madekwe (Bev)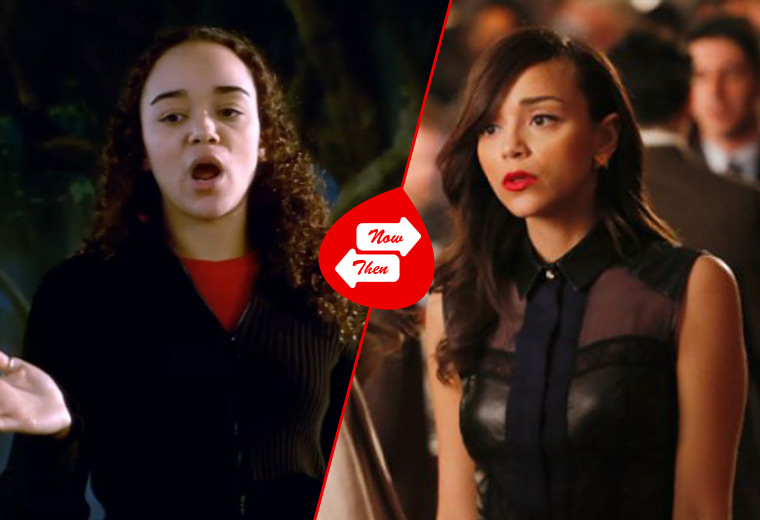 Bev was a foul-mouthed student who got pregnant and gave birth in the girls' toilets, much to Simon's panic. She later returned to give a talk to the other students about how terrible childbirth is.
Ashley Madekwe later had a series regular role on the American show Revenge, as double-crossing employee of the rich Grayson family, Ashley Davenport. She then played Tituba, a witch, on the US series Salem. She's probably very nice in real life.
Find Revenge seasons 1-4 in On Demand > Box Sets > Drama
Shaun Evans (JP)

Liverpudlian John Paul is the show's only gay character, and has a pathological hatred of anyone with ginger hair. ("I shared a bathroom with one once.") Shaun Evans is now playing the young Inspector Morse in Endeavour, in which he solves murders by drinking ale and doing crosswords a lot. A series of killings of red-haired victims in the Oxford area remains unsolved.
Find Endeavour series 1 - 4 in On Demand > Box Sets > Drama