You heard it here: Jamestown is the next big British drama. Starting on Sky 1 on Friday 5th May, the eight-episode series will follow the story of three women who travel across the Atlantic to settle in the colony of Jamestown in 1619. The hitch? They've come over to marry men they've never met, and they're heading for a society that's been, for more than an decade, living without women.
Oh, and if that wasn't enough dramatic tension, there's also a new governor in town, and the group is still figuring out how to cohabit with the neighbouring Native American tribe, the Pamunkey.
Aside from the premise sounding totally riveting, there's a bunch of other reasons we really can't wait for this show. Here goes:
It's by the people who made Downton Abbey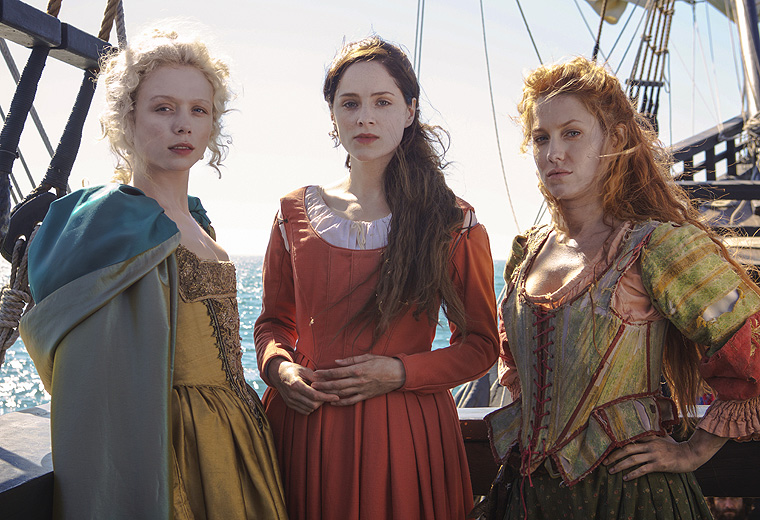 Yup, the producers of the hit TV show are back. If we're going to be honest, we never really got over having to say goodbye to Carson and Lord Grantham and Lady Mary all the way back in 2015, so this is a welcome reprieve. These guys clearly know how to do period drama like no one else, and we're happy to entrust our Friday evenings into their expert hands.
It's gonna be gritty and dark
This being said, don't fooled by the glamour of Downton. Jamestown is going for a whole different vibe than its predecessor's glitz and style. The showrunners have said in interviews that they're going for a grim, realistic feel, so expect lots of mud, a barbaric justice system and characters struggling for survival.
The trailer looks perfect
No, but really, doesn't it? Two minutes in and we're already on board with Jocelyn, Alice and Verity and their aspiration to make themselves heard in their new home. The sets are absolutely superb, and it looks like there's going to be some pretty cool action sequences too (is that someone's ear nailed to a post?).
It's got a whole bunch of up-and-coming TV stars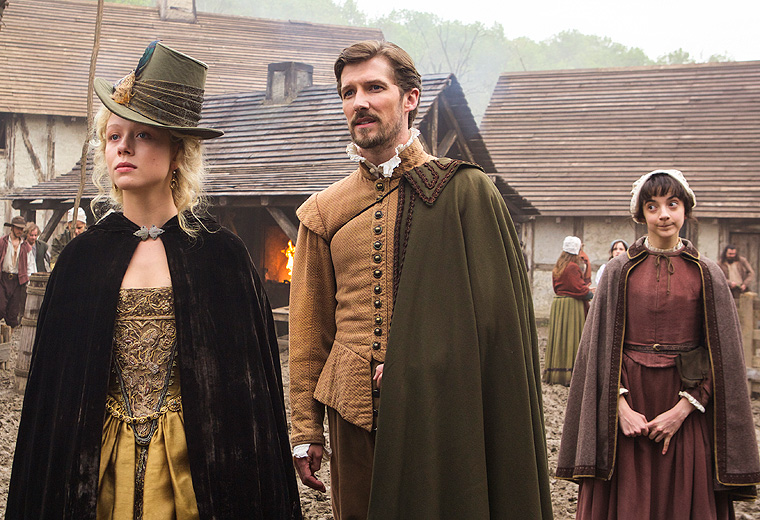 Including Sophie Rundle, who'll you know as Ada from Peaky Blinders, Naomi Battrick from Waterloo Road, and Niamh Walsh from Holby City. As to the gentlemen, there's also Max Beesley, who's appeared in Suits and Mad Dogs, as well as Jason Flemyng, whom you may have seen in the films Snatch and The Curious Case of Benjamin Button.
There's a lot of awesome source material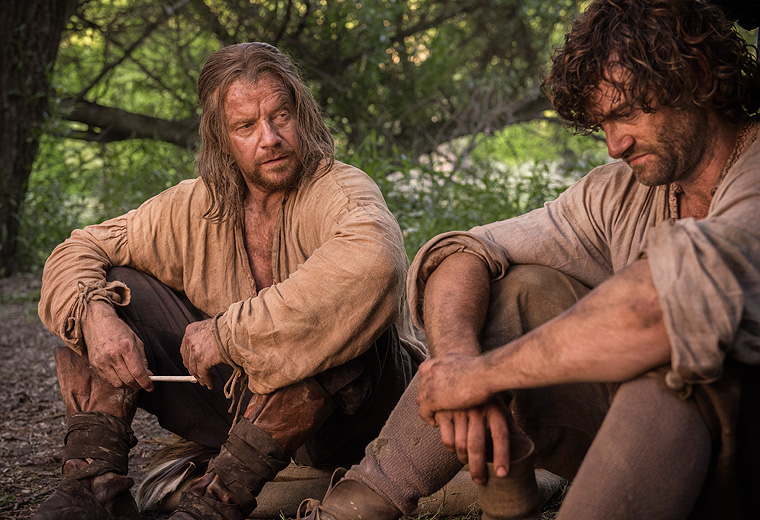 The history of Jamestown is just rife with fascinating events and people - which we're betting the showrunners will bring into the plot. Did you know, for instance, that evidence has been found that the settlers relied on cannibalism to survive through some rough winters? Or that many of the settlers immigrated to escape a criminal past, and start their life afresh? Jamestown was also the home of a certain Captain John Smith, as well as the tobacco planter John Rolfe and his wife Pocahontas - though their link to the colony predates the time of the show. But whichever form they take, there's bound to be some exciting historical references.
It's the first TV drama ever made about the town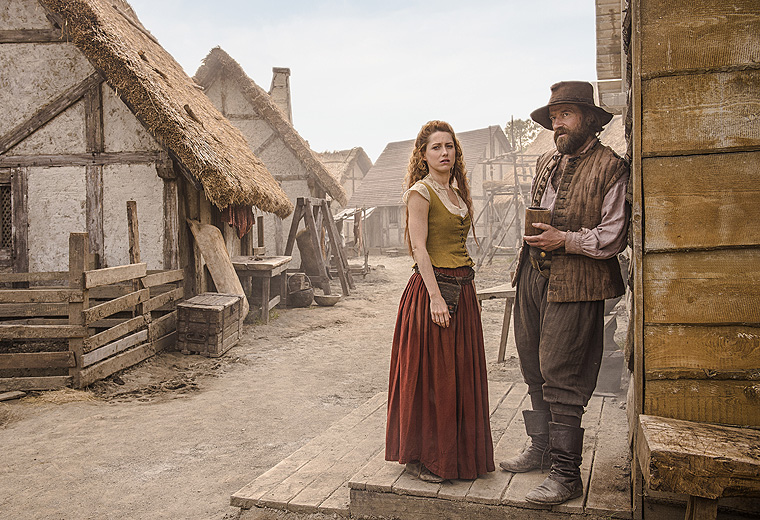 Honestly, truly. We've done a thorough search, and while there's been a number of feature films recounting the story of the settlement, and more specifically Pocahontas' involvement with it, never has the tale made it to TV - which makes us all of the more excited. Several seasons should give us the opportunity to see the town evolve and grow, and we can't wait.
Watch Jamestown, Fridays, 9pm, Sky 1/HD (CH 110/109). Also available for 30 days in Catch Up > Channels > Sky 1