Who doesn't love a good prank? In the new film Toni Erdmann, a father decides to tease his overly serious grown-up daughter with a series of ridiculous practical jokes - until she starts to join in. To celebrate this prank-tastic arrival on Virgin Movies, we thought we'd take a look at some of the best examples we've seen in films so far. Take a look to our list and see if you agree!
1. The Naked Party (Toni Erdmann, 2017)
This is a prank you won't soon forget. The stern Ines is a management consultant and has invited her colleagues to a formal brunch at her flat in order to celebrate her birthday. At the last minute, she decides to greet her guests without any clothes and deadpans that the event is a 'naked party'. Cue hysterical laughter when her irritating manager earnestly strips, and the whole group awkwardly stands around, munching on waffles.
Find Toni Erdmann in On Demand > Movies > Virgin Movies
2. The Terrible Awful (The Help, 2011)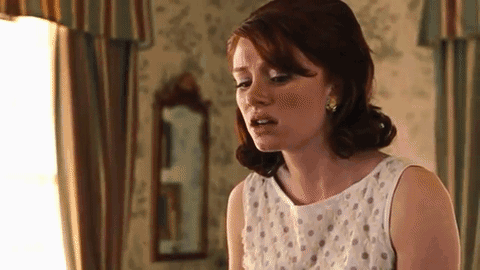 After years of mistreatment by her boss, Minny gets fired with no references, which prevents her from getting a job as a cook anywhere else. In revenge, she does what she calls 'the terrible awful': she turns up at her former employer's house with a chocolate pie, seemingly apologetic. It's only after Hilly has eaten several slices that Minny reveals that the desert's secret ingredient...The look on her victim's face is priceless.
Find The Help in On Demand > Movies > Virgin Movies
3. The Hair Dye (Matilda, 1996)
Child genius Matilda has no time for her superficial parents and their meanness. After her father berates her for spending too much time reading, she decides to give him a lesson. One morning, she discreetly swaps his hair tonic for blond dye, and Mr Wormwood duly spreads copious amounts on his head. The effect is perfect, and the rest of the family's reaction is nothing short of amazing.
Matilda is available now on Sky Cinema
4. The Airbags (Bad Neighbours, 2014)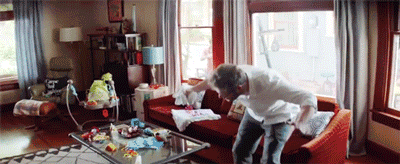 Mac and Kelly get involved in an all-out prank war when a college fraternity moves in next door. Desperate to maintain their quiet family life, they try to get the students to keep it down, first by calling the police, and then via a series of escalating practical jokes. However, the students generally have the upper hand. One of their best pranks involves stealing the airbags out of the couple's car, and hiding them on various seats. Mac and one of his colleagues are victim of two at work, leaving him guessing as to where the frat might have put the last one. The living room couch, as it turns out.
5. Toni Erdmann (Toni Erdmann, 2017)
Yup! Toni Erdmann lands a second entry on the list. After a weekend visit gone wrong, Winnifred decides to stay on and play the prank to end all pranks on his daughter, Ines. Disguised with a wig and fake teeth, he invites himself into her life as Toni Erdmann, a life coach/consultant with a odd character. Toni first surprises Ines at a bar where she's meeting her friends for a drink, and she's forced to play along to her father's ridiculous conversation, to our great delight.
6. Out at sea (The Parent Trap 1998)
When twins Annie and Hallie discover each other's existence, they decide to swap places to get to know their mother and father, ultimately hoping to get their parents back together. Which is, let's face it, an amazing prank in itself. Their plan meets a hurdle, however, when their Dad reveals that he is going to marry the pretentious Meredith. On a camping trip, the twins play a series of jokes on the nature-hating fiancée, the last of which involves pushing her on an inflatable mattress out on a lake in the middle of the night. The trick works a treat. Revealing Meredith's horrid personality at last (and her capacity for epic tantrums), they manage to break off the engagement.
7. The phone call to Mr Rooney (Ferris Bueller's Day Off, 1986)
Ferris Bueller is seen as a righteous dude by most of his classmates. Not so much though with his school principal Mr Rooney, who is convinced that the teenager sets a bad example. When our hero decides to call in sick at school in order to enjoy a day out with his friends, he elaborates a series of pranks to avoid getting caught (and to be fair, they're so good that pretty much the whole film deserves to be on this list). One of these moments involves Ferris and his friend Cameron calling Rooney pretending to be a parent. The principal's breakdown when he's finally convinced that he's got the real deal on the phone makes us giggle every single time.
Ferris Bueller's Day Off is available now on Sky Cinema