Welcome to Long Story Short, your guide to the show that everyone's talking about. Whether you've got ten seconds or three minutes, we'll take you straight from blagger to boffin…

A TV series based on the 1996 Coen Brothers film of the same name, Fargo is near-impossible to categorise. But if we were to have a go we'd call it a cult-black-comedy-slash-crime-anthology-series, set in the freezing climes of Minnesota and starring a changing cast of A-list stars. Think Strangers On A Train meets Twin Peaks – with added snow. Find the first two seasons on Netflix.

So you say it stars A-listers. Got any hot names to drop for this season?
Sure! So, season 1 saw Billy Bob Thornton and Martin Freeman in two of the lead roles. Kirsten Dunst and Ted Danson then led the cast in season 2 (you should also know that visionary Legion creator Noah Hawley is at the show's helm). So season 3 keeps to the same standards – we've got David Thewlis (Harry Potter), Mary Elizabeth Winstead (10 Cloverfield Lane), Carrie Coon (Gone Girl)… oh, and Ewan McGregor arrives to take on not one, but two roles, as brothers Emmit and Ray Stussy.
Two roles?
Yep, we know. Should be interesting…
What's with the "this is a true story" disclaimer at the beginning then?
Ah, yes. So that's a lie and there are several theories about it. It was used in the original film – though that does give more of a nod to true events – and seemed to be used partly as an experiment to demonstrate how Fargo sat, according to co-director Ethan Coen, in the "genre of a true story". All confusing yes, but this is Fargo. Quirkiness is its thing.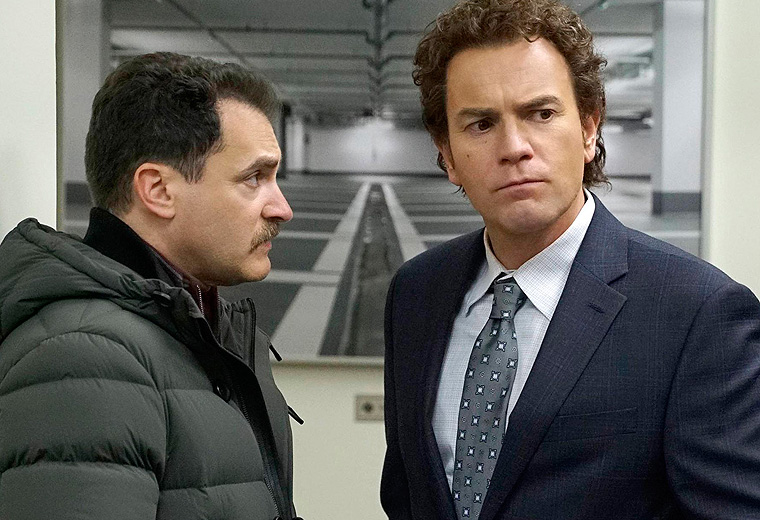 Speaking of quirk, this doesn't sound like your standard format either – how does an anthology work?
Well, a bit like American Horror Story, each season of Fargo stands alone. So, you could pick up season 3 without having seen the previous two (or indeed the 1996 film), which means, new viewers: come this way.
So the seasons are totally unconnected?
Well, kind of. All of Fargo's seasons share a "universe", so each one takes place in a freezing Minnesota winter – that's key to the whole vibe of the series – and they also share a number of key concepts.
Tell me more…
Well, there's the mysterious outsider, not to mention the "Minnesota nice" attitude…
That's a point – why are the characters all so darn chipper the whole time?
That's "Minnesota nice" to you and me. You may notice they have an aversion to swearing or rudeness, no matter how awkward the conversation. All this passive aggression might be the reason why, when they flip, they really flip. Which probably explains all the murders.
One last thing. Will I be able to stop myself saying everything in a Minnesota accent and constantly using the catchphrases once I've watched it?
Ah hun, oh geez, no, unfortunately you will not…
Watch Fargo Wednesdays, 10pm, Channel 4 (CH 104) and Channel 4 HD (CH 141). Also available for 7 days in Catch Up > Channels > All 4