Kingdom – season 3 premiere!
Find episode 1 now, with a new episode added every Thursday, in On Demand > Box Sets > Kingdom + watch all of seasons 1 and 2!
Welcome to Long Story Short, your guide to the show that everyone's talking about. Whether you've got ten seconds or three minutes, we'll take you straight from blagger to boffin…
Prepare for a spatter of blood, a shower of sweat and an avalanche of tears as Virgin TV Exclusive Kingdom returns for its third and final round. Only Full House TV customers get Virgin TV Exclusives – shows that you can't get on Sky, BT or with any other Virgin Media pack.
The final season? Say it ain't so!
We're afraid it's true! We hoped it was a cruel April Fool's joke but, on 1 April, it was announced that the third season of Kingdom would be the last. If you thought the season 2 finale was emotional, you should have seen social media that day.
So, can we expect a spectacular send-off?
If you follow any of the cast on social media (we're not stalkers, we promise!) you'll have seen star Frank Grillo post on Instagram that "Alvey's last journey is one of heartbreak and pain." It's not exactly like he's had the smoothest ride over the past two seasons, so that can only mean a greater emotional rollercoaster than the snakes v iguana chase in Planet Earth II. For even more reasons why Kingdom's going out with a bang, scroll on down…
Are there any new faces this season? Anybody missing?
Guest stars include Kirk Acevedo (12 Monkeys) as former fighter and new Navy St coach Dom Ramos, and Talia Shire (Rocky) as Alvey's mum Annette Kulina! Meanwhile, Natalie Martinez, who plays fighter Alicia, is noticeably absent from the season 3 trailer and hasn't been spotted with the rest of the cast on the promo prowl. So there's a chance we've got a one-in-one-out situation going on here.
OK, I confess! I've never actually watched Kingdom. Should I?
If you enjoy any of the following, you should 100 per cent get involved – critically acclaimed, gritty drama; amazing Virgin TV Exclusives; a cast of colourful characters; mixed martial arts; pulse-raising plot twists; heart-stopping storylines; a rocking soundtrack; a beautiful Venice Beach setting; equally beautiful, talented actors; absolutely addictive telly.
Am I too late to start?
You're actually just in time! All 10 episodes of season 3 are dropping one week at a time, and all 30 episodes of the first two seasons are available right now in Box Sets. If you make time for an episode a night (and, trust us, it's worth it), we reckon you can catch up before watching the grand finale with the rest of us. Oh, and did we mention they're all in sparkling HD? You wouldn't want to watch it any other way!
Of course you are! If you haven't started watching Kingdom yet, meet the main characters below and Full House TV customers can head to On Demand > Box Sets > Kingdom from their Home screen to start watching from the very beginning. Otherwise, scroll down some more for the six spoiler-filled reasons why season 3 is going to rock your box…
Need a reminder of who's who? Get to know the stars of Kingdom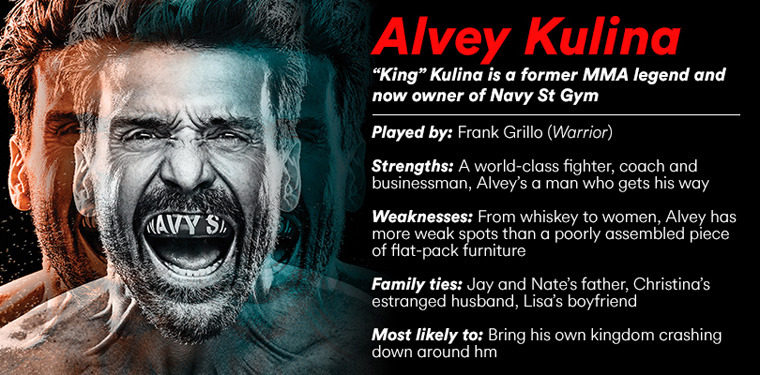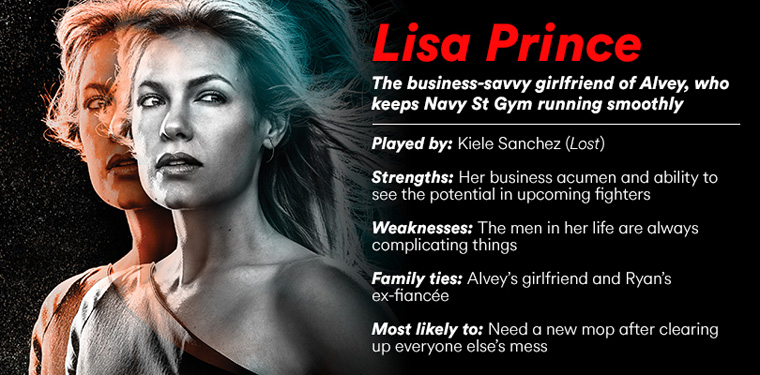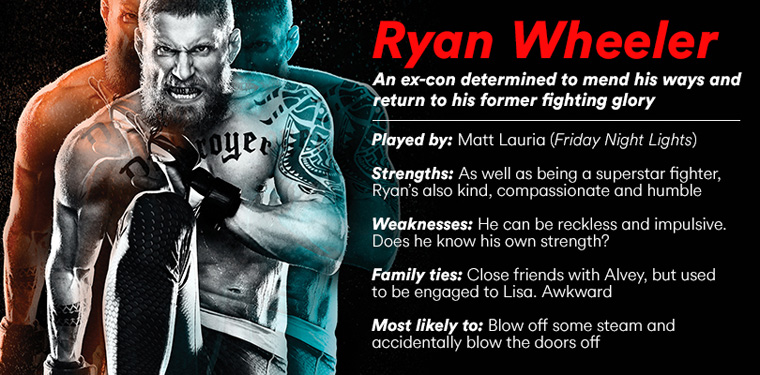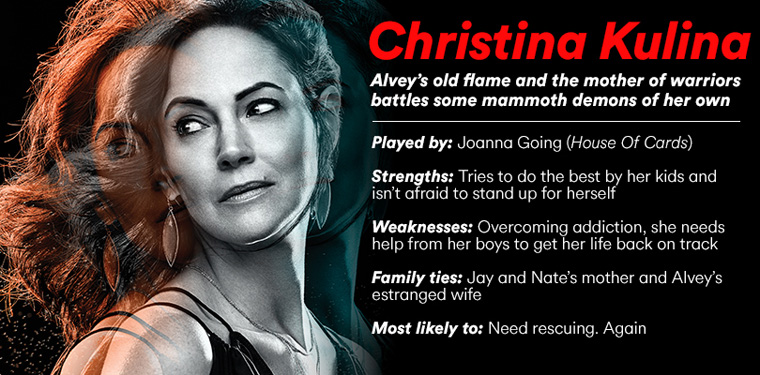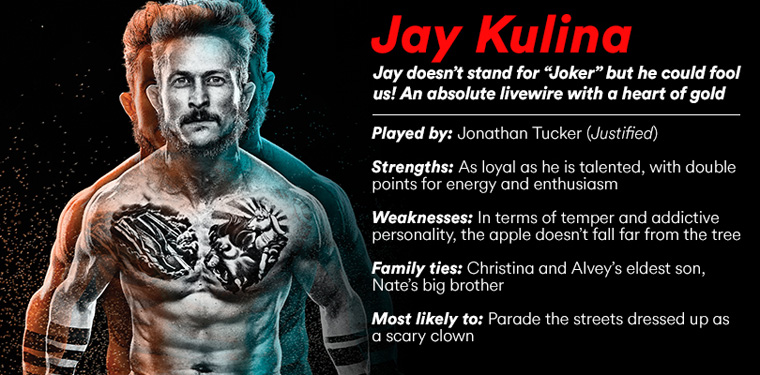 6 reasons Kingdom season 3 might be the best yet
1. The creator literally said so
In a recent interview Byron Balasco said, "I think it's our best season yet. It's the most emotionally impactful. We're seeing a new chapter in all these people's lives and we're going to find them in some unexpected positions." Give. Us. Strength.
2. Alvey is getting back in the ring
"I gotta be who I was," declares King Kulina in the new season promo. For the past two seasons, we've seen him coach his two sons, plus Ryan and Alicia, to fighting glory in the cage – while fighting his own, personal battles (and, let's face it, himself) on the outside. Can he hold onto his fading spotlight? And who will he be fighting? We have an idea, with a little help from Instagram!
3. The new coach will rattle some cages
In order for Alvey to focus on his training, sacrifices must be made – and this affects not only Navy St Gym but one of its top fighters, Ryan. With potential offers from UFC and King Beast, as well as the defence of his title belt to focus on, Ryan's forced to turn to new coach Dom Ramos for help. Ramos' presence will also test Lisa's loyalties as she returns to Navy St and must balance running the gym with solving other people's problems.
4. Nate's secret will be out
Since the very beginning of the show, Nate's sensitively handled storyline around his struggles with his sexuality has never been a major plot point. At the end of season 2, however, Nate finally came out to his brother Jay (who reacted in typically wry Jay fashion). There can be absolutely no way that the show will end without the remaining members of the Kulina clan finding out as well. How will Alvey and the rest of the MMA world react?
5. Jay faces his biggest demons yet
Poor Jay. We know he often doesn't help himself, but season 2 was certainly no picnic for him. We've seen him overcome massive feats before but, after the devastating events of last season involving girlfriend Ava and then his fight with Ryan, will he be able to come back from this? Season 3 sees him attempt to restore balance by holding down a job, but his pursuit of an idyllic family life, which includes starting a family of his own, gets off to a shaky start.
6. The Keith factor
We can't quite put our finger on it, but there's just something about Ryan's roommate. As endearing and childlike as he is slightly terrifying, his very presence elevates the show tenfold. Especially when it's him and Ryan together in a scene. Their relationship is as touching as it can be absolutely explosive. The new season sees the bromance begin to take its toll on Ryan as it becomes a codependent relationship. Not that we're picking favourites, but the development of this storyline may deliver the most emotional scenes of them all…
Find episode 1 of Kingdom now, with a new episode added every Thursday, in On Demand > Box Sets > Kingdom + watch all of seasons 1 and 2!