Welcome to Long Story Short, your guide to the show that everyone's talking about. Whether you've got ten seconds or three minutes, we'll take you straight from blagger to boffin…

It's getting hot in here. So either do as Nelly suggests and take off all your clothes, or alternatively, tune in to this achingly cool eight-part drama – new with Full House TV – from ABC Studios. It stars Gossip Girl's Ed Westwick as serial killer Kent Grainger, wreaking havoc in 1982 Los Angeles.

As any Gossip Girl fan will know, Westwick's name is shorthand for smouldering bad boy. In Wicked City, he graduates from spoilt teen heir to demented murderer, taking his trademark pout with him.
That's a bit of a leap…
It certainly is, but Hertfordshire-born Westwick (below) makes it with ease, bringing all the swagger of Cristiano Ronaldo on Cristiano Ronaldo Appreciation Day. He told us, "I've had a lot of questions, asking me about similarities between this character and Chuck Bass. And, you know what, while you may see a certain similarity with the charm that I have, these are two very, very different people, which is one of the reasons why I was excited to be playing this part."
He explains, "on one level you've got this guy who's committing these terrible, terrible acts, and then you have a guy sitting down and having cookies with a six-year-old, and showing a very caring compassion when he's babysitting his neighbour's daughter."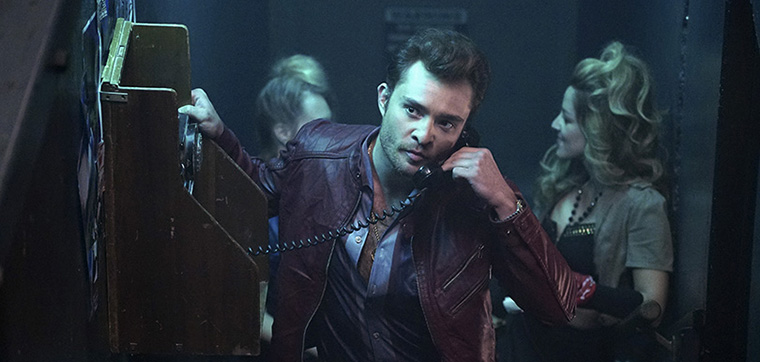 That's a whole lot of swagger!
Ahhh yeahhh. But it's far from just the Westwick show. Kent's partner in crime is nurse Betty Beaumontaine (Erika Christensen, Traffic), below – who he falls for after his attempt at murdering her goes skew-whiff. Together they form a sadistic, gruesome twosome. It was what attracted Christensen to the role. "I was interested to see what happens when someone who's so damaged falls head-over-heels for someone who's so dangerous."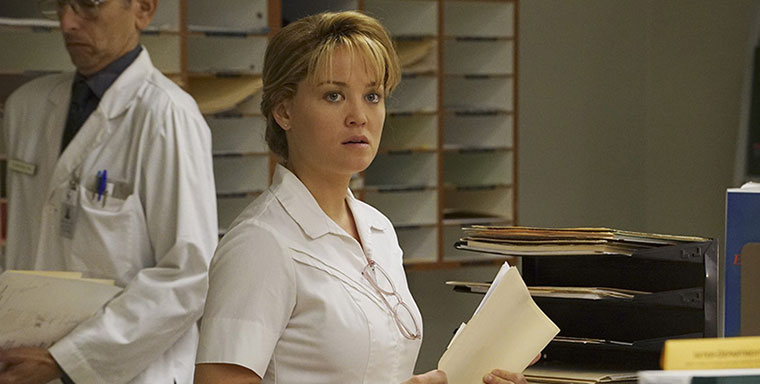 So it's a bit of a Bonnie and Clyde affair?
Well, sort of. These characters are loosely based on another pair of infamous criminals, Doug Clark and Carol M Bundy. They were convicted of killing at least seven women over two months in 1980 – including two runaway teenagers.
What's the 80s vibe?
Don't worry, it's less leg warmers and Lycra, and more Blue Velvet: cool, sophisticated and darkly hypnotic. Executive Producer Laurie Zaks (Castle), explains her fascination with the period. "There's something about the 80s and the music that resonates in everybody. Whether you lived through it or, you know, maybe you were born a little later, there's just something about it."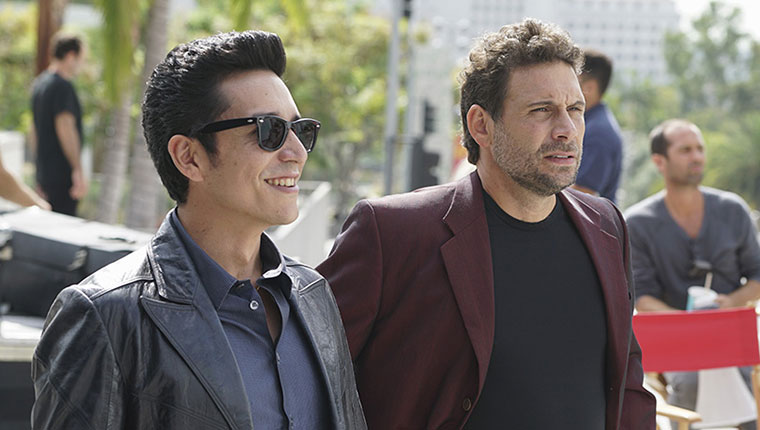 This show could really do with some heroes
Of course – no crime series would be legal without them. In Wicked City, they come in the form of two LAPD detectives – played by Marvel's Agents Of S.H.I.E.L.D.'s Gabriel Luna (above left) and Suburgatory's Jeremy Sisto (above right), who'll stop at nothing to track down the Sunset Strip slayers.
Stop at nothing, eh? Pray tell…
They enlist the help of a journalist (Taissa Farmiga, American Horror Story), a photographer (Evan Ross, The Hunger Games: Mockingjay) and even an undercover cop (Karolina Wydra, Quantico) in their hunt for justice. But sometimes they too cross lines. Farmiga says of her character Karen: "She's just moved to LA, and doesn't realise that she's going to have to compromise some of her morals, and do something that she might not be proud of." Intriguing, right?

Of course you are! And good news – Wicked City is only available with Virgin TV on the Full House pack.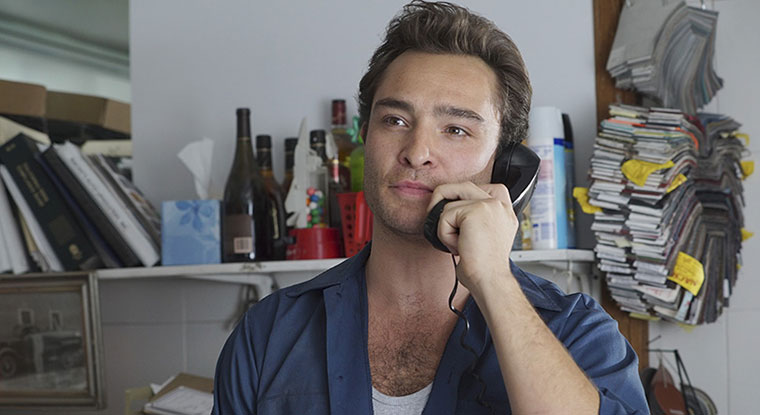 All this Westwick chat has got us thinking – what happened to the rest of the cast of Josh Schwartz's insanely popular teen drama?
Where have all the other Gossip Girls and Gossip Boys gone? Read on to find out…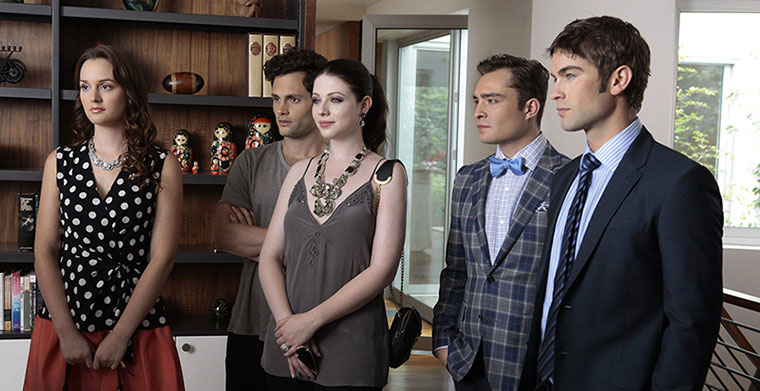 Blake Lively
Who? Upper East Side golden girl Serena van der Woodsen.
Where is she now? When she isn't appearing in movies such as Green Lantern, The Age Of Adaline and The Shallows (available now in Sky Cinema on demand), she's reinventing herself as a Martha Stewart-style foodie.
Top gossip: She's married to Deadpool star Ryan Reynolds.
Leighton Meester
Who? Queen Bee Blair Waldorf.
Where is she now? She starred in romcom The Oranges alongside Hugh Laurie and her now-husband Adam Brody (star of another Josh Schwartz teen drama, The O.C.). She's currently starring in US time travel comedy, Making History.
Top gossip: Meester has had a pop music career of sorts, working with Robin Thicke and Lil Wayne.
Penn Badgley
Who? Outsider Dan Humphrey.
Where is he now? Teen films including John Tucker Must Die and Easy A beckoned, and he's also the lead singer of indie band MOTHXR.
Top gossip: He was named after Penn tennis balls.
Chace Crawford
Who? It boy Nate Archibald.
Where is he now? You can find him in another of your ABC Studios Box Sets, Blood & Oil, in which he plays Billy LeFever.
Top gossip: A keen golfer, he's previously played with American pro Jordan Spieth.
Jessica Szohr
Who? Dan's childhood best friend, Vanessa Abrams.
Where is she now? Szohr is in season 2 of Virgin TV Exclusive drama Kingdom, in which she plays MMA fighter Jay's photographer girlfriend.
Top gossip: She's part of Taylor Swift's elite squad, and appeared in the video for "22".
Ed Westwick
Who? Chuck Bass, of course.
Where is he now? Right here, in Wicked City.
Top gossip: He based Chuck's American accent on Carlton Banks from The Fresh Prince Of Bel-Air.
Find Wicked City, included with Full House TV, in On Demand > Box Sets > Channels > ABC Studios
Find Gossip Girl seasons 1-6 on Netflix
For Kingdom, Blood & Oil and other amazing Exclusives and brilliant Box Sets on Full House TV, go to On Demand > Box Sets