Football is for everyone
As 8 in 10 disabled football fans say they have experienced some form of discrimination, Virgin Media and Scope are calling on fans, clubs and governing bodies to help improve the experiences of disabled fans at grounds across the UK and deliver everyday equality for disabled people.
Scope's Chief Executive, Mark Atkinson, said: "Football is our national game and has the ability to bring people together. We know that large numbers of fans want everyday equality and that means an inclusive game where discrimination of any kind isn't tolerated. Disabled fans shouldn't feel forced out of the stadium.
"It's great to see football teams like Southampton FC highlighting the issue, with the support of Virgin Media who've donated their shirt sponsorship to Scope for this match.
"The rest of the football industry now needs to work together and kick disability discrimination out of the game."
Brigitte Trafford of Virgin Media commented: "All football should be enjoyed by all fans, plain and simple. Fans are the heart of football and that means disabled fans too.
"It's time for change. In football and society, disability discrimination can and should be a thing of the past."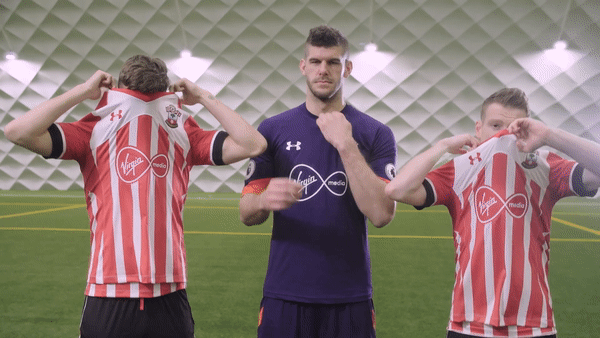 Gold medal hero backs campaign
The shirt-swap is being backed by Paralympic gold medallist and avid football fan, Richard Whitehead MBE.
Richard will help coach five Southampton supporters for a penalty shoot-out during half time at the match to raise up to £25,000 for Scope. Virgin Media will donate £5,000 to Scope for every goal scored.
Watch the game live on Sky Sports 1 HD (CH 501) at 7.30pm. Virgin Media is the UK's only TV provider to offer all the football on Sky Sports and BT sports in one package.