Pint-sized chefs pick up their ladles, double-glazing salesmen bring on the lols, while there's also a deadly serious dystopian epic to get stuck into.
Man vs Child: Chef Showdown
Monday 22nd May at 9pm on Lifetime (CH 208)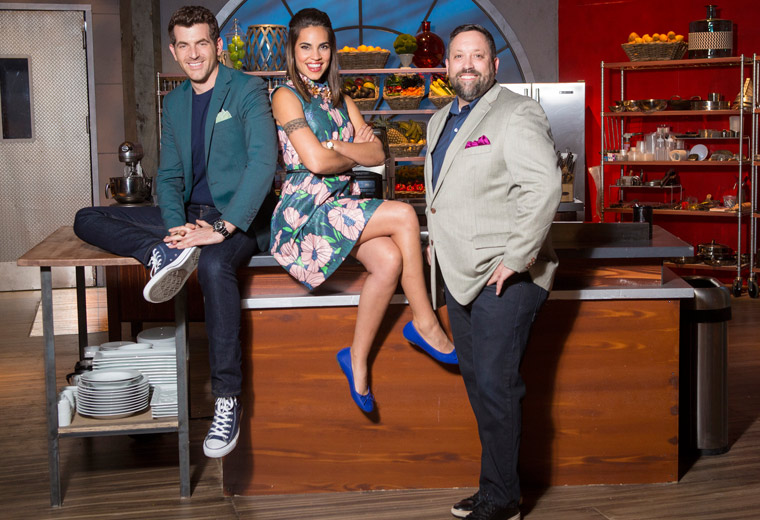 Why you should watch: Kid cooks take on fully-grown professional chefs in this rather irresistible new show.
In other words: It's like a mad mash-up of Junior and Professional MasterChefs.
Sample child: A 7-year-old cook named Estie. Hence the name of the episode, "Don't Under-ESTIE-Mate Her".
Surely the grown-up will win?: Don't assume anything – these kids seem to have emerged from some culinary version of Hogwarts.
Why this show is good for us: Watching pre-pubescents cook up a storm will shame us all into making more of an effort in the kitchen.
Record Man vs Child: Chef Showdown now on TV Anywhere
Criminal Minds: Beyond Borders
Tuesday 23rd May at 9pm on W (CH 127)
Why you should watch: It's the brand new season of the show that's a bit like a holiday programme, but with guns and Gary Sinise.
Best thing about Gary Sinise: That half-disgusted half-smile he always has on his face. It's like he's noticed you have a blob of mayo on your lip and doesn't know whether to mention it or not.
What makes the show different: It's about a team of globe-trotting FBI agents, so we're in Cairo one minute and Mumbai the next.
First stop: The new run begins in Tanzania, where an entire church group has gone missing.
Look out for: The episode which is inspired by the exploits of real-life serial killer, the Monster of Florence.
Record Criminal Minds: Beyond Borders now on TV Anywhere
Black Widow
Wednesday 24th May at 10pm on Channel 4 (CH 104)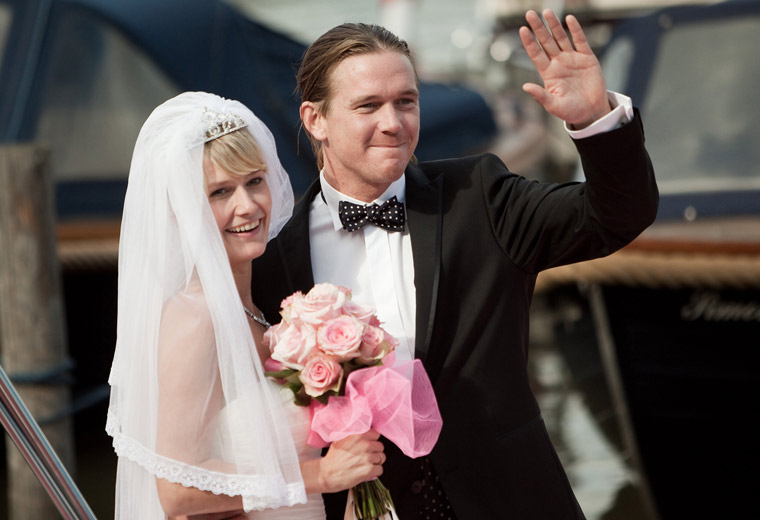 Why you should watch: It's another big, juicy, complex, must-watch European thriller. Channel 4 is really getting good at those.
Where is it set?: Amsterdam, but a far cry from the Amsterdam of stag dos and Van Gogh-lovers.
Strong female lead alert: Our lead character is Carmen, who is forced to take the reins of a drug-smuggling operation.
A woman lead in a gangster show?: Yep, how cool is that?
In other words: It's a bit Breaking Bad and a bit Sopranos, but with a quintessential Euro-thriller flavour.
Record Black Widow now on TV Anywhere
White Gold
Wednesday 24th May at 10pm on BBC Two (CH 102)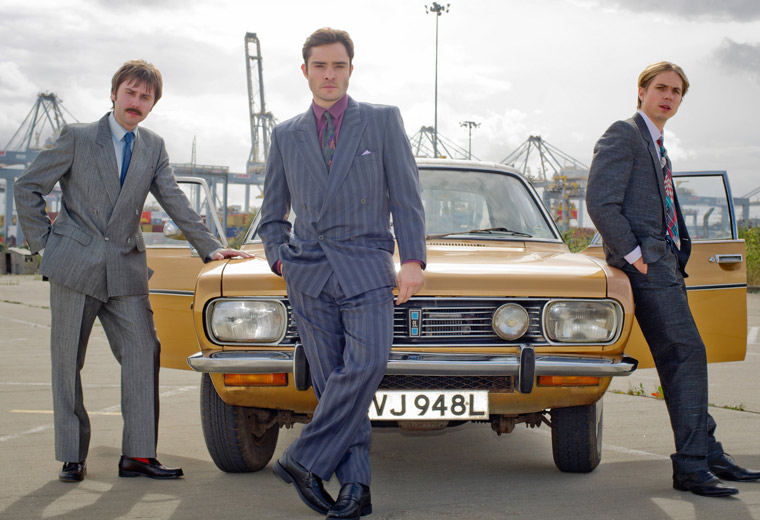 Why you should watch: Sex, drugs and double-glazing. An irresistible basis for a comedy-drama, we think you'll agree.
What's the gist?: It's a riotous tale of unscrupulous double-glazing salesmen hitting their targets, squabbling and getting into dodgy shenanigans galore.
Double-glazing? Bit 80s isn't it?: Indeed, which is why this show is set in that decade, complete with fat moustaches and bad haircuts.
Who's in it: A couple of Inbetweeners, plus a handsome chap who was in Gossip Girl.
Chances of 80s nostalgia: 0/10. One look at these boys' shiny suits and you'll be glad to be well out of it.
Record White Gold now on TV Anywhere
The Blacklist
Wednesday 24th May at 9pm on Sky1 (CH 110)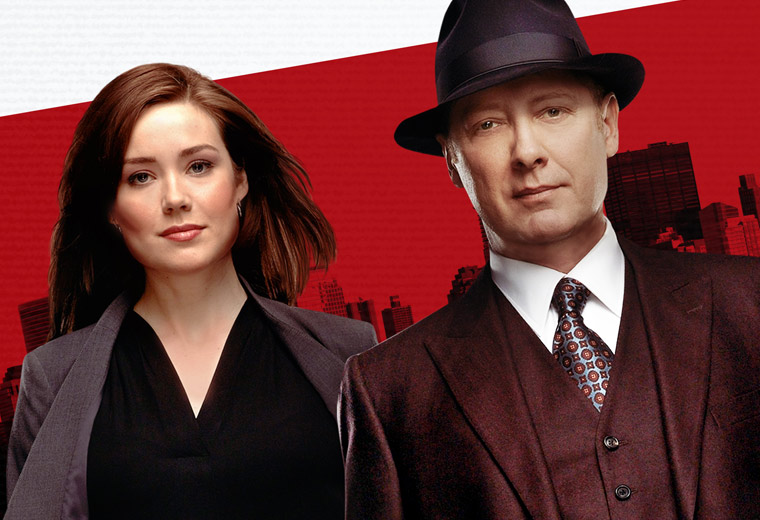 Why you should watch: The criminally entertaining US series struts back onto our screens, and it's going to be awesome.
Reasons for awesomeness: The exotic locations, the glossy cinematic feel, but mainly James "King of Awesome" Spader.
Where we're at: After a mid-season break, we're back in the thick of things with Red (that's Spader) on the hunt for his former associate, Dembe Zuma.
Warning: You may start thinking about buying and wearing fedora hats after watching.
So I shouldn't do that?: Not unless you're James Spader.
Record The Blacklist now on TV Anywhere
Paula
Thursday 25th May at 9pm on BBC Two (CH 102)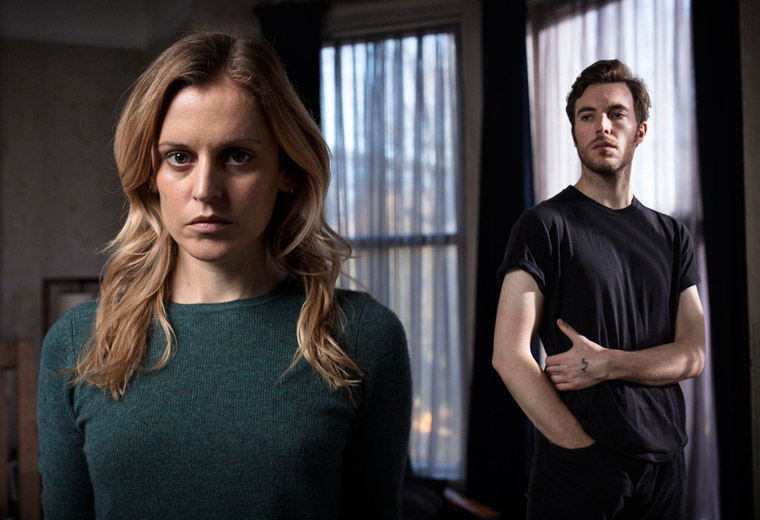 Why you should watch: It's a dark revenge thriller about an affair and its dramatic aftermath.
What's the gist?: Paula is a young science teacher who has a one-night stand with a handsome charmer, which leads to a "dance of mutual destruction".
Unlikeliest comparison of the year: Denise Gough, who plays Paula, once called herself the "Jeremy Corbyn of actors".
Impressive pedigree alert: The writer is Conor McPherson, who won an Olivier Award for his play The Weir, hailed as a modern classic.
Watch if you liked: Apple Tree Yard. This should hit the same carnal, intense notes.
Record Paula now on TV Anywhere
Project Runway All Stars
Thursday 25th May at 9pm on Lifetime (CH 102)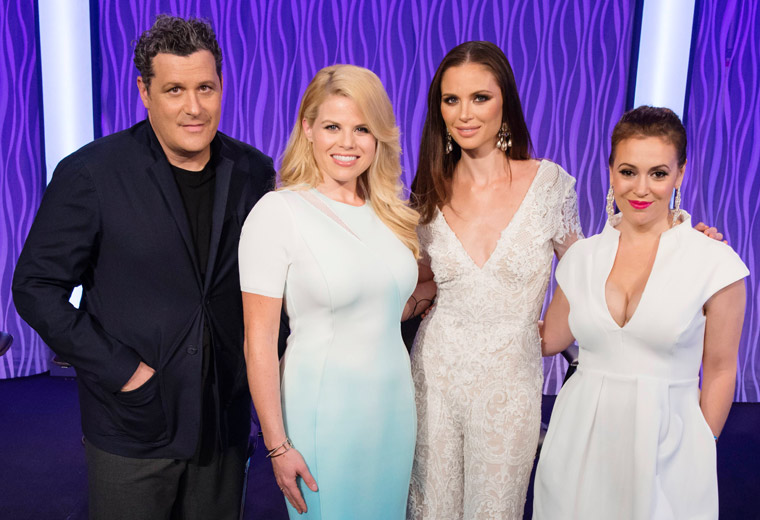 Why you should watch: All fashionistas will want to tune into this series, which sees clothes designers battle it out for sartorial supremacy.
Why "all stars"?: All the contestants have previously appeared on the regular Project Runway series.
Look out for: A galaxy of celebrity guest judges, including Laverne Cox from Orange is the New Black, and singer Nicole Scherzinger.
First task: Create designs to fit the "New York scene".
Oh and by the way: Ivanka Trump appears in the first episode, and this isn't just fake news.
Record Project Runway All Stars now on TV Anywhere
12 Monkeys
Friday 26th May at 9pm on Syfy (CH 165)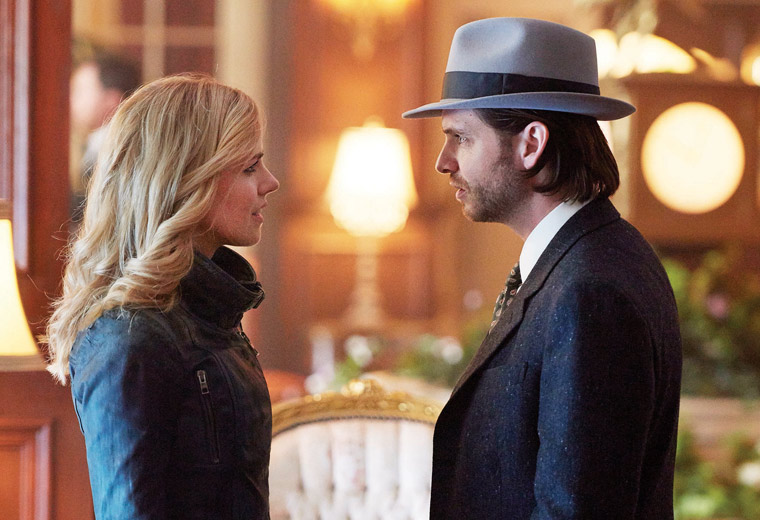 Why you should watch: Because it's the most fun you can have while the world ends.
What's new?: It's season three of the deliciously dark and complex TV reboot of Terry Gilliam's iconic movie.
Clear your weekend: Syfy are showing the WHOLE of season three over Friday, Saturday and Sunday evenings.
Take that, streaming services: Yes, it seems normal telly can provide binge-watching bonanzas too.
Is this the last season?: Nope, there's a fourth run in the works. So settle in for a feast of time-twisting apocalyptic mayhem.
Record 12 Monkeys now on TV Anywhere
Mercy Street
Sunday 28th May at 8pm on Drama (CH 128)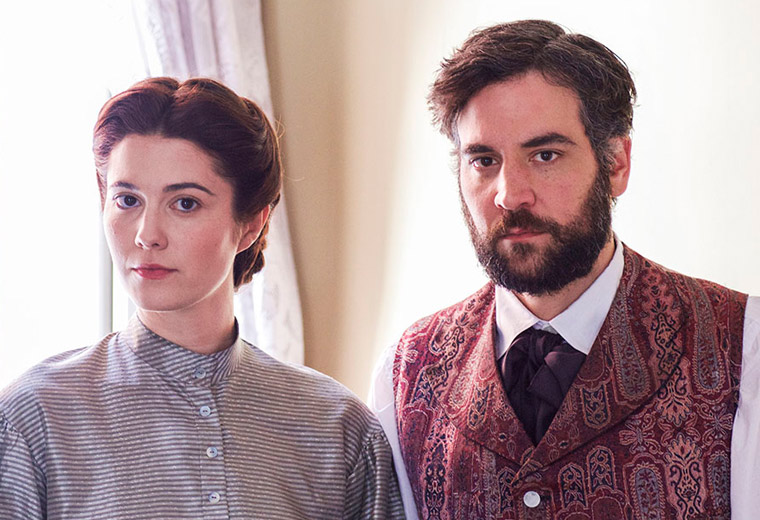 Why you should watch: This massive new series is a US civil war drama… with a twist.
Explain?: It's also a medical drama – think ER but set in the middle of one of the most violent conflicts ever.
Compare it to another show please: OK, the big canvas of characters across the social spectrum also makes it a bit like an American Downton Abbey
Where's it set?: A hospital which has become a melting pot where soldiers on both the Union and Confederacy sides have to recuperate side by side.
Will it be gory?: There will be the odd amputation, yes. But there's also romance, professional rivalry, and big sub-plots about slavery.
Record Mercy Street now on TV Anywhere
The Handmaid's Tale
Sunday 28th May at 9pm on Channel 4 (CH 104)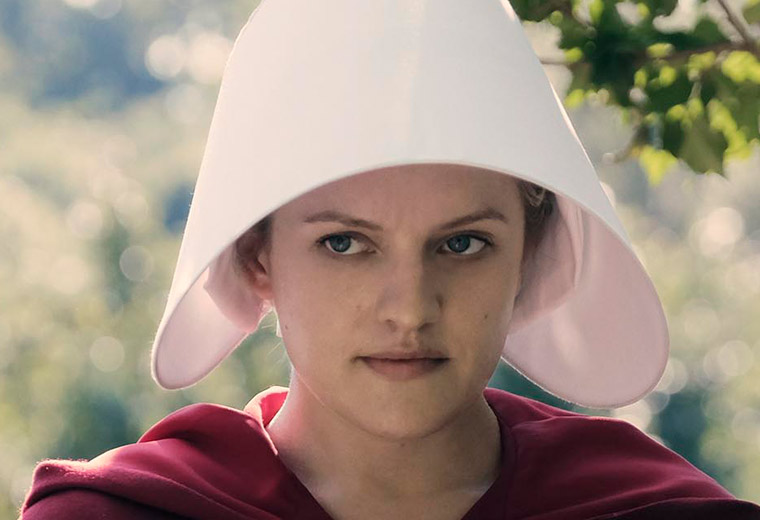 Why you should watch: This new future-set series about a dystopian, ultra-religious America is absolutely required viewing.
What's the gist?: The US has become a Christian fundamentalist society where women are utterly subjugated.
Sounds familiar: Perhaps because it's based on a classic novel by Margaret Atwood, which has been described as a kind of feminist Nineteen Eighty-Four.
Who's in it?: Elisabeth Moss, who – having given us Peggy in Mad Men – is a dab hand at creating instantly iconic TV characters.
Trivia tidbit: This was previously adapted as a feature film starring Faye Dunaway, Na?tasha Richardson and Robert Duvall.
Record The Handmaid's Tale now on TV Anywhere