Find xXx: The Return of Xander Cage in On Demand > Movies > Virgin Movies
The indestructible Xander Cage (Vin Diesel) is back and he's more badass than ever. Having been left for dead during his last mission, the extreme sports star turned spy rises like a phoenix and secretly returns to action for his toughest assignment yet.
Xander must go head-to-head with deadly warrior Xiang (Donnie Yen) in a bid to find a seemingly unstoppable weapon capable of unprecedented mass destruction, known as Pandora's Box.
Xander is offered a team of elite Special Forces operatives to assist in his mission, but he turns them down in favour of assembling his own team of fearless thrill-seekers. Among his team are sharpshooter Adele Wolff (Ruby Rose), DJ Harvard "Nicks" Zhou (Kris Wu), getaway driver Tennyson "The Torch" (Rory McCann) and weapons specialist Becky Clearidge (Nina Dobrev).
As the team try to track down Pandora's Box, they discover that their real enemy may be much more sinister than Xiang. The conspiracy goes to the highest levels of world government, putting countless lives in jeopardy.
What do we think?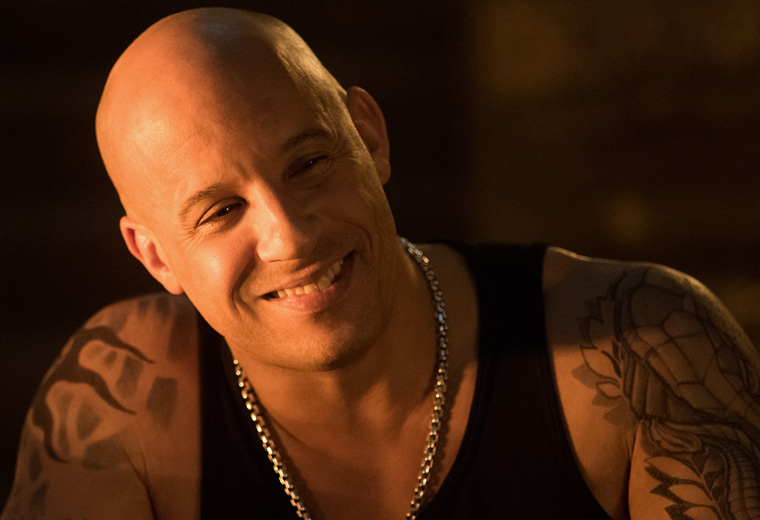 Watching xXx: The Return of Xander Cage is like a great big shot of adrenaline. This is the third film in the hugely successful franchise and this time the stunts are more extreme than ever, they must be seen to be believed. The action set pieces are gripping, heart-pumping, mind-blowing stuff. This is extreme action that sets the bar incredibly high for other movies in the genre.
Vin Diesel is an action star to his core and in this movie he gets to do precisely what he does best – kick some serious butt while reeling off deadpan one-liners and making it all look totally effortless. He is surrounded by a supporting cast of familiar faces including Samuel L. Jackson, Toni Collette and Ice Cube.
This movie is a riot of unstoppable action, there's never a dull moment and barely time to catch your breath between extreme stunts. Awesome.
xXx: The Return of Xander Cage trivia
So far xXx: The Return of Xander Cage is the eighth highest grossing film of 2017.
Italian skydiver Roberta Mancino and Brazilian footballer Neymar Jr make cameo appearances as themselves in the movie.
Vin Diesel has reportedly been approached about starring in a fourth film in the franchise.
Bollywood actor Deepika Padukone makes her Hollywood debut with this film.