Ahh, 1996. The Spice Girls had their first number one with Wannabe. TV was transformed by Changing Rooms. Dolly became the world's first cloned sheep. A certain low-budget film starring four unknowns made its screen debut, and went on to define an era – Danny Boyle's Trainspotting.
Following four 20-something social outcasts battling addiction in Edinburgh, the adaptation of Irvine Welsh's novel became a linchpin of the Cool Britannia cultural crusade. Trainspotting's success hurled its relatively unknown leads – Ewan McGregor, Ewen Bremner, Jonny Lee Miller and Robert Carlyle – to stardom. And they've all gone on to have huge careers.
Fast-forward two decades. T2: Trainspotting (available now on Virgin Movies) leaves behind the recklessness of youth to be confronted with a dark cloud of middle-aged frustration. Renton (McGregor) has a new life in Amsterdam, with a dependable, comfortable job. But when a midlife crisis hits, he winds up back in Edinburgh and the warm, festering bosom of the old posse – Spud (Bremner), Begbie (Carlyle) and Sick Boy (Lee Miller). They're 20 years older, but are they 20 years wiser? Spoiler alert: no.
This meander through old memories has got us thinking – what other classics do we want to see make a 21st-century comeback? And what exactly would these follow-ups look like?
Find T2 Trainspotting in On Demand > Movies > Virgin Movies
1. The Rocky Horror Picture Show

It's the camp and crass cult favourite from 1975, about a couple who end up having an unforgettable night in the lair of Dr Frank-N-Furter (Tim Curry).
What do we want to see? Dr Frank-N-Furter's neighbourhood has been gentrified and its weird and wonderful inhabitants have moved on. His castle has become a trap-club-cum-yoga-studio with a sweet potato chip van and a shop that sells only spiralized vegetables. Meanwhile, the surviving members of Furter's flock run their own drag night in Soho.
What should it be called? The Rocky Horror Drag Race
Find The Rocky Horror Picture Show in On Demand > Movies > Virgin Movies
2. Clueless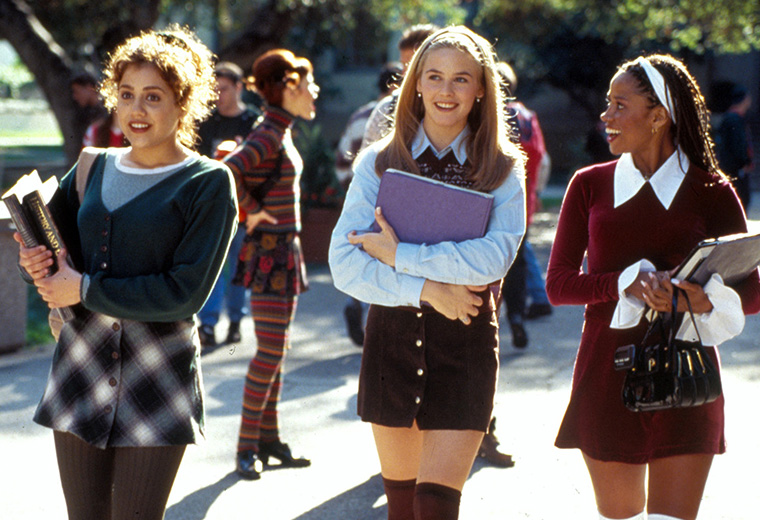 In this 90s coming-of-age classic, based on Jane Austen's Emma, kind but spoilt Beverly Hills "it" girl Cher Horowitz (Alicia Silverstone) navigates the high school social scene with the shrewdness drilled into her by her lawyer father.
What do we want to see? Cher's swapped the pink feather boa for a barrister's gown, and rather than trying to help the underprivileged by giving them free makeovers, she's trying to solve their legal woes as a human rights lawyer.
What should it be called? Get A Clue
3. Empire Records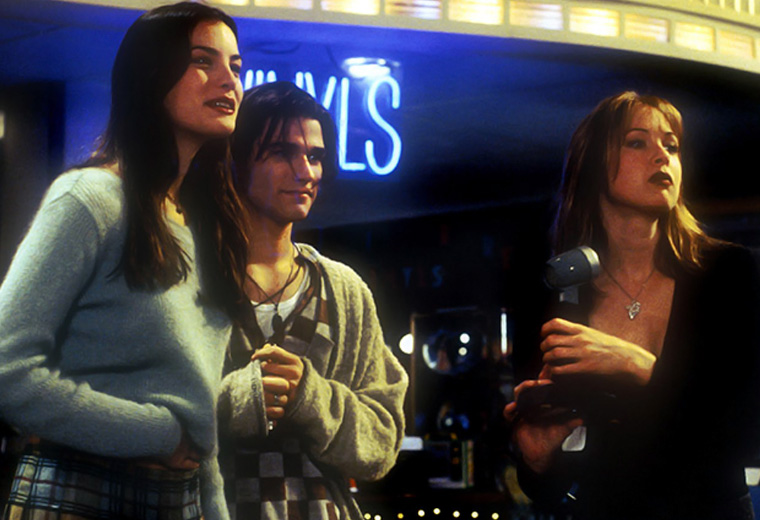 Over the space of one day, the film follows a group of record store employees – including a young Renée Zellweger and Liv Tyler – as they try to stop the shop from being taken over by a large corporate chain.
What do we want to see? The record store is now a tech start up, specialising in invisible headphones. Listen to music, even when people think you're listening to them. Very rock 'n' roll.
What should it be called? Empire Techords
4. The Wizard Of Oz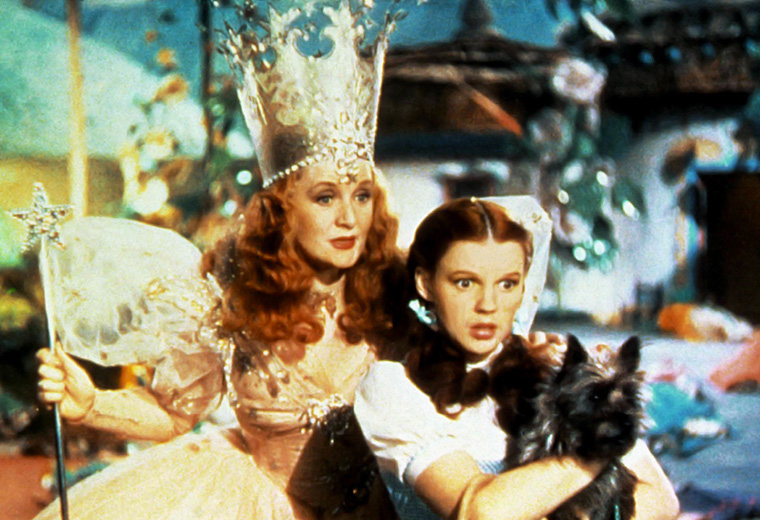 This Boxing Day staple from 1939 sees Dorothy (Judy Garland) go on the weirdest and most wonderful of gap years to the land of Oz, meeting the Tin Man, Cowardly Lion and Scarecrow along the way.
What do we want to see? There have been lots of sequels and spin-offs (from Return To Oz to Emerald City). But here's our take on the next instalment. After decades of separation, Dorothy reunites with her old posse thanks to social media, and they take a walk down a yellow brick memory lane together.
What should it be called? The Wizard Of Oz: Part Toto
Find The Wizard of Oz in On Demand > Movies > Virgin Movies