Real life has always given us the most remarkable stories. After all, as fun as it is watching sci-fi, fantasy or tales of the supernatural, there's nothing quite like the knowledge that something really happened – no matter how unlikely it may seem.
Take War Dogs, which premieres on Sky Cinema this week. The latest movie from The Hangover director Todd Phillips, at first it looks like a darkly comic romp about two young guys becoming embroiled in the Iraq and Afghanistan wars. In fact, it's based on a Rolling Stone magazine article about real childhood friends who quit their jobs and became arms dealers.
And, like most true stories, War Dogs deals with deeper, stronger themes than you might at first expect. Its reality bites hard – just like these other movies you can find on Sky Cinema…
For a brash, unapologetic comedy…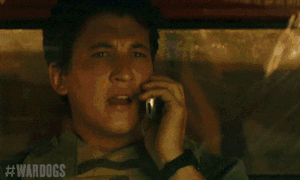 What it's about: In early 2000s Miami, a pair of 20-something high school buddies (The Wolf Of Wall Street's Jonah Hill and Whiplash's Miles Teller) work out a get-rich-quick scheme which involves selling guns to the Iraqi police and the Afghan military. But it's not long before they fall foul of their own dodgy methods…
What it's also about: The way tragedies like the wars in Iraq and Afghanistan so easily become business opportunities. Friends David and Efraim represent America's moral compromise (David was even an anti-war protester), initially blinding themselves to the fatal consequences of their lucrative venture.
War Dogs is available on Sky Cinema from Saturday 17th June
For a solid, old-fashioned spy thriller…
What it's about: When a U-2 spy plane is shot down over the Soviet Union in 1960 and its pilot captured, it falls to everyman lawyer James B Donovan (Tom Hanks) to negotiate his release — by arranging the first spy exchange, with convicted KGB snoop Rudolf Abel (Wolf Hall's Mark Rylance), on Berlin's Glienicke Bridge.
What it's also about: Committing yourself to doing the right thing, even if it puts you in dangerous circumstances – like Donovan's tense encounters in Stasi-gripped East Berlin. And how friendship, in this case between Donovan and Abel, can arise from the strangest situations.
Bridge Of Spies is available now on Sky Cinema
For a sobering, topical sports drama…
What it's about: In 2002, former Pittsburgh Steelers player Mike Webster is found dead in his truck, after years of mental health problems. The forensic pathologist conducting his autopsy is Dr Bennet Omalu (Will Smith), who concludes that Webster suffered brain damage as a result of head trauma – inflicted by playing American football. But when the NFL tries to suppress his findings, Omalu is surprised to find himself persecuted.
What it's also about: That no matter how bitter it tastes, we must seek the truth – just as many Americans had to question whether their national sport was harming its players.
Concussion is available now on Sky Cinema
For a graceful, tasteful period piece…
What it's about: In the mid-1920s, Danish artist Einar Wegener (Fantastic Beasts And Where To Find Them's Eddie Redmayne) comes to discover that, while biologically male, he is truly a woman. Despite being shocked and upset, Einar's wife Gerda (Ex Machina's Alicia Vikander), also a painter, decides to help Einar realise his true self – as Lili Elbe – even though this means risking life and limb in early gender reassignment treatments.
What it's also about: Standing by the person you love, even if that means losing them as the person you fell in love with. This is as much Gerda's story as it is Lili's — the "Girl" in the title refers to them equally.
The Danish Girl is available now on Sky Cinema
For a violent, breathtaking spectacle…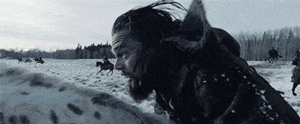 What it's about: In 1823, while travelling with fur trappers in the wilds of the American Midwest, rugged frontiersman Hugh Glass (Leonardo DiCaprio) is ravaged by a bear and left for dead. However, against all the odds, he survives and stumbles through a harsh landscape to seek revenge on those who not only abandoned him but also murdered his son.
What it's also about: How, rather than being a dish best served cold, revenge is perhaps a dish best not served at all.
The Revenant is available now on Sky Cinema