We'll hold our hands up. Here at Virgin TV, we do like to spoil our customers. Guilty as charged. With all our fabulous channels, catch up options and Box Sets, deciding what to watch next can feel a bit daunting.
This week, there's a whole host of new Box Sets landing, so we're here to help you work out where to begin. Want a breathtaking, beautifully shot period drama? Or a surreal, mind-bending superhero show? Consider us the Pied Piper of telly. Just follow our lead…
Want a head-spinning series?
Watch Legion in On Demand > Box Sets > Legion from Saturday
If you missed it the first time around on FOX, or just want to watch it again, here's your chance. This show will cleanse your mind of everything you think you know about the superhero genre. Legion is from the X-Men family – but created by the man behind Fargo, Noah Hawley. So don't expect any caped crusaders. Think more A Clockwork Orange thanCaptain America.
David (Dan Stevens, Beauty And The Beast) is a disturbed young fellow who finds himself in a psychiatric hospital. But is there more to the voices he hears and things he sees than meets the ear and eye? Don't forget to set your WishList™ for season 2, coming in early 2018!
You'll like this if you like… Marvel's Jessica Jones
Want an original and addictive comedy?
Watch Atlanta in On Demand > Box Sets > Atlanta from Saturday
Donald Glover's Golden Globe-winning Atlanta has got him huge critical acclaim, on both sides of the pond. He plays Princeton dropout and full-time floater Earn during his daily life in Atlanta, Georgia – along with his rapper cousin Paper Boi and his friend, philosopher-of-sorts Darius ("I like Flo Rida. Moms need rap too"). It's smart, sharp and utterly mesmerising. Season 1 was shown on FOX last year – set your WishList™ now for season 2, coming next year.
You'll like this if you like… Fleabag
Want a rowdy reality show?
Watch Geordie Shore series 14 in On Demand > Box Sets > Geordie Shore from Saturday
This lot are entirely unfamiliar with the term "quiet night in". Our favourite professional party animals have taken it to a whole new level of raucousness in series 14, with a few new faces thrown into the mix to spice things up – including former Ex On The Beach contestants, and supercar heiress Elettra Lamborghini.
You'll like this if you like… Love Island
Want an anarchic animation?
Watch South Park season 20 in On Demand > Box Sets > South Park from Saturday
From internet trolls to the 2016 presidential election, Trey Parker continues to satirise the modern world as sharply as ever, through his cartoon crew of Stan, Cartman, Kyle and Kenny. This season breaks with tradition, with one continuous story arc running across the series.
You'll like this if you like… Futurama
Want a cuddly cartoon?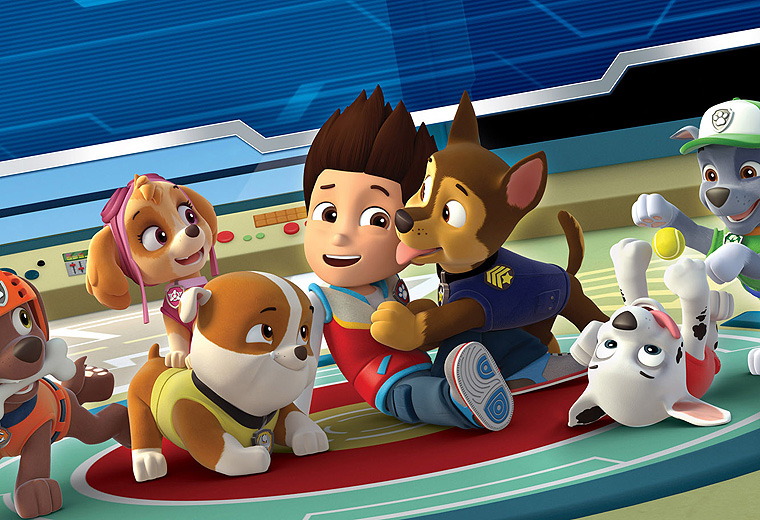 Watch PAW Patrol season 2 in On Demand > Box Sets > Paw Patrol from Saturday
Enjoy the hugely popular puppy adventures in which a group of rescue dogs, led by a young chap named Ryder, work together to keep their community safe. In the wise words of the pups: "No job is too big, no pup is too small".
You'll like this if you like… Blaze And The Monster Machines
Want a regal period drama?
Watch Victoria in On Demand > ITV Collections > Victoria now
OK, so for those with eagle eyes, you'll know that Victoria has actually been available all June, but we love it so much we had to shout it out again. Jenna Coleman (Doctor Who) plays the young Queen Victoria in this lavish period drama. It follows her ascent to the throne, her infatuation with Lord Melbourne (Rufus Sewell, Parade's End), the early days of her marriage to Prince Albert (Tom Hughes, Silk) and the birth of her first child. Catch it ahead of the second series, coming to ITV this summer.
You'll like this if you like… The Crown
Find even more great Box Sets in On Demand > Box Sets