Dig out your massive pants – Bridget's back on screen for the much-anticipated third instalment in her series of hilariously unfortunate events. She's a bit older, but not much wiser. Renée Zellweger brings her A-game (A is for all over the place, in this instance), swapping the bunny ears and fireman's poles for face-planting in mud and stage diving to Ed Sheeran at a festival – before getting caught up in a confusing game of "who's the daddy?". Although things could be much worse – she's starring alongside Patrick Dempsey and Colin Firth, after all.
Bridget's festival trip has us all excited about the impending season of musical celebrations – kicking off in full force this week with Glastonbury on the box (where, incidentally, Sheeran is headlining this year). While mud, sweat and tears are important components of festivals, there are so many things to prepare for. We look to the wisdom of the movies to get us well and truly equipped…
1. If you see a zorb, get in it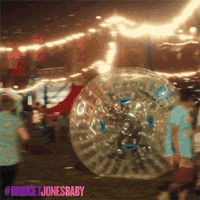 If you're not au fait with the sport of rolling around inside a giant transparent plastic orb, then we suggest you give it a go at a festival. It's an easier way of getting around than playing a marathon game of stuck-in-the-mud, and it's jolly good fun. A word of advice, though (as Bridget's partner in crime, Miranda, learned the hard way) – look out for Portaloos.
Bridget Jones's Baby is available on Sky Cinema from Friday 23rd June
2. Don't forget your face paint!
Take inspiration from the baddies in Suicide Squad, whose looks are so good the film won an Oscar for hair and make-up. No one will steal your tent pitch if you're channelling the Joker (Jared Leto), Harley Quinn (Margot Robbie) or Deadshot (Will Smith) – part of the crew of supervillains recruited to save the world from an impending threat.
Suicide Squad is available now on Sky Cinema
3. When you lose your friends, make new ones
It's inevitable. You nip off to the loo, your pals are off to get chips and next thing you know, you haven't seen them for 14 hours. Keep an open mind and an open heart to help you make new pals. It worked in Pete's Dragon when, after finding himself alone in the world, Pete is taken under the wing of a kind dragon named Elliot.
Pete's Dragon is available now on Sky Cinema
4. Hide your valuables in a bumbag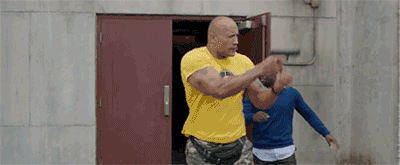 Previously, bumbags (or fanny packs for the Americans) were the reserve of Mr Motivator and people who go on cruises. Dwayne Johnson has single-handedly brought back this previously very un-chic – but incredibly practical – accessory. Make like The Rock in Central Intelligence – in which he plays a CIA operative trying to save the world, alongside Kevin Hart – and cram it with all your important bits and bobs. That'll leave you free to wave your hands in the air like you just don't care.
Central Intelligence is available now on Sky Cinema
5. Invent your own cleaning implement
You're sleeping in a field. It goes without saying that you're going to get caked in mud. But even if squeezing your giant flamingo costume into your luggage means you don't have room for toiletries, a little inventive forward planning goes a long way. (Hint: at a festival, it's about making the baby wipes go as far as possible.) So when it comes to cleaning on the go, take matters into your own hands like problem-solving Miracle Mop inventor Joy Mangano – played by Jennifer Lawrence in this heartwarming biopic.
Joy is available now on Sky Cinema
6. Shrink yourself to get to the front of queues
Being able to make yourself a fraction of your normal size and increase your strength is a winning combo if you want to get to the front of queues and right up close to the stage. Learn from Paul Rudd in Ant-Man, and you'll be scurrying into all kinds of nooks and crannies.
Ant-Man is available now on Sky Cinema
7. Pick your neighbours carefully

Badly behaved neighbours can cause all sorts of problems. Just ask Seth Rogen and Rose Byrne, who play a pair of married 30-somethings with a young child and a lot of bad luck when it comes to wild fraternities and sororities moving in next door. So, even if your neighbours look like Zac Efron and Chloë Grace Moretz, keep your wits about you.
Watch Bad Neighbours 2, available in Sky Cinema on Demand. Also available in HD. Cert 15
8. Embrace the greasy food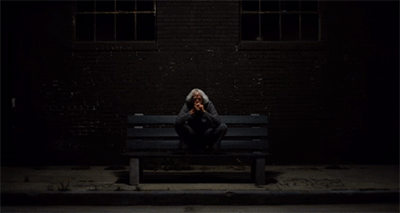 Watch The Greasy Strangler, available in Sky Cinema on Demand. Also available in HD. Cert 18
Don't just embrace it – enjoy it. Enjoy the rust-coloured burger sauce, undercooked patty and limp fries. And they don't come much greasier than the greasy strangler, who physically dunks himself in vats of oil in this twisted, offbeat horror film about a slippery love triangle.
Upgrading to Sky Cinema is now easier than ever!
Virgin Media customers can upgrade to our Sky Cinema collections online. Just log into your VM account here and follow the instructions. Or you can do it straight from your TV if you have a TiVo® box; find out how here.