Find John Wick: Chapter 2 in On Demand > Movies > Virgin Movies
We hope you've been practising your kung fu (or, in this instance, gun/car/pencil fu also apply), because things are about to get AWESOME on Virgin Movies this week. Why?
John Wick: Chapter 2 has landed!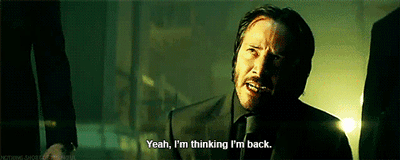 Yup. Keanu Reeves is back and on absolutely monster form as the eponymous assassin – the hitman you call when you're trying to get rid of the very worst people. On his first outing, he dispatched dozens of bad guys after one of them stole his car and killed his dog (in his defence, it was a supremely cute puppy). If you haven't seen it, John Wick is available to rent on Virgin Movies and you should stop what you're doing right now and watch it.
Done that? Good… in Chapter 2, which starts just hours later, he's ready to go back into retirement – but it's not quite that simple. Whaddya know, he has to go back into action again and, this time, it's bigger, bloodier and even more ridiculously entertaining. We're a bit giddy just thinking about it.
What is it about John Wick? And yes, we mean both the movies and the man. In our hero's world, the mere mention of his name is enough to strike fear in the heart of even the baddest baddie. In our world, meanwhile, his name sends critics and film fans into an absolute frenzy. So what makes him stand out from other screen heroes? We've boiled it down and identified the seven simple steps to action movie greatness.
1. Put action pros behind the camera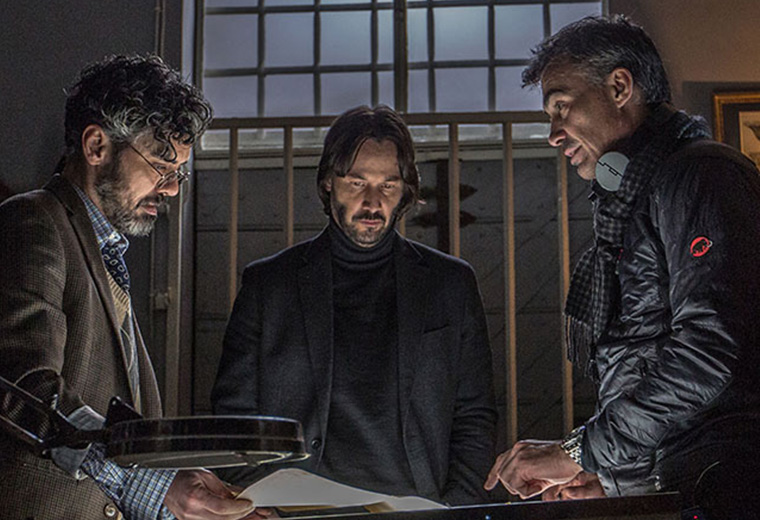 John Wick's director, Chad Stahelski, has worked as a martial artist and stunt coordinator on everything from The Crow to The Matrix. On the latter, he became friends with one Mr Reeves – even doubling for him in some scenes – and he later set up a stunt team called 87eleven that designed fights for films from The Expendables to The Hunger Games to Captain America: Civil War. Whatever way you cut it, the guy knows stunts!
So when Stahelski and his colleague David Leitch turned co-directors with John Wick, they took the chance to show Hollywood how action should look, and went all-out – extraordinary choreography, brutal action, expert fighters. Going solo on Chapter 2, Stahelski pushed the action even further, with some jaw-dropping car mayhem and an incredible set piece around Rome's ancient ruins.
2. Get a star who's practically a stuntman

Keanu Reeves has kept up his martial arts ever since he worked on The Matrix, which gave him a big advantage in the months of training he did for the John Wick films. He didn't just learn the moves; he had to have sufficient skill with guns, fists and even stunt driving that the director could throw almost anything his way and he'd be able to deal with it smoothly. The action looks unique because Reeves can handle himself almost as well as most stuntmen (in fact, you can find his training videos on YouTube – some have almost 1 million views!)
But he's also an A-list movie star for a reason; as Wick, he walks a fine line between loveable and terrifying, hulking through battles with hordes of bad guys and yet somehow seeming more vulnerable than any of them.
3. Draw the line. Then leap over it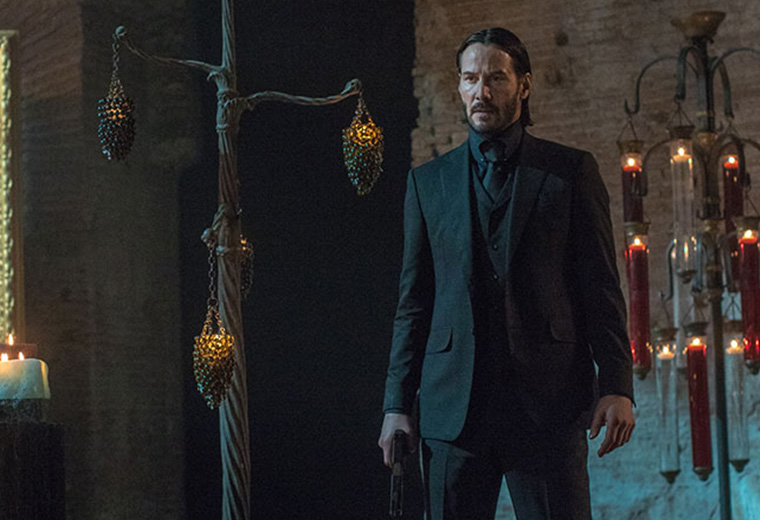 Some action movies hold back, keen to get a PG-13 rating (the equivalent of our 12A) and maximise their box office appeal. Not John Wick. He's all about taking down anyone coming at him in the most efficient way possible – perhaps a quick shot to the leg but almost always a clean shot to ensure that they are definitely, positively, no longer a threat. And his quest – which, lest we forget, was sparked by a car theft and the death of a small dog – left his adversaries (those that were left, that is) whispering his name in awe. Eat your heart out, 007.
4. Stay classy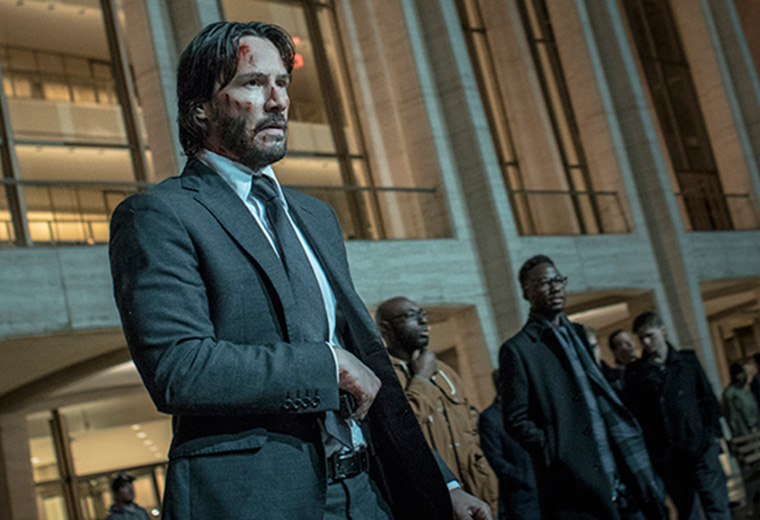 The soundtrack, by Guardians Of The Galaxy composer Tyler Bates and Quantico's Joel J Richard, gives the film a stylish edge but keeps the tension high. Both films also make clever use of existing tracks – part one featured great rock tracks like Marilyn Manson's appropriately titled "Killing Strangers", and in Chapter 2 there's a fight scene with the gun shots cut to fit the beat of Vivaldi's Four Seasons. It's beautifully shot on location, at gorgeous hotels, in American muscle cars and around Wick's modernist house. But perhaps the most important touch of all is that suit. Wick's bespoke three-piece is almost a character itself, it's so perfectly tailored – all the more impressive when you remember it's cut from bulletproof material.
5. Don't take yourself too seriously
John Wick might be cooler than a cucumber left at the back of the freezer, but that's not to say it doesn't know when to have a giggle. Albeit a very dark and violent one. There's a brilliant scene in John Wick: Chapter 2, for example, that sees Wick and fellow hitman Cassian (rapper and actor Common) exchange gunfire in a train station in the most casual way possible. And there's even subtler, blink-and-you-miss-them moments: in the first film, during a seriously fast-paced fight scene, Wick has to stop, mid-fight, to reload. It's slick, ridiculous and almost too cool….nah! It totally works.
6. Complicate things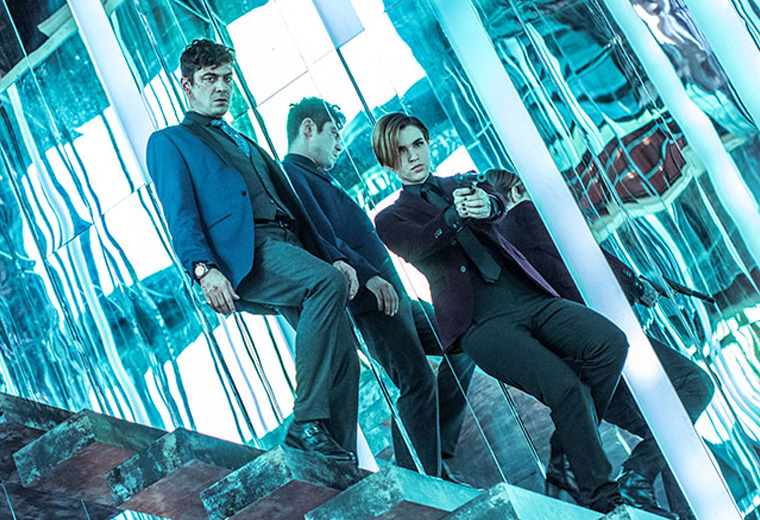 One of the real pleasures of John Wick: Chapter 2 is seeing the mythology of the first movie expanded and developed. We'd already met Winston (Ian McShane, Deadwood), whose Continental Hotel provides a haven for assassins, provided they obey his rules. Now we meet members of the High Table, the governing body of international crime. Chief among them is decadent, sinister Santino D'Antonio, played by Riccardo Scamarcio (London Spy). And there's a third power hub; a beggar collective led by the "Bowery King", played by Laurence Fishburne in a fan-pleasing The Matrix reunion. When Chapter 3 comes around, it'll be fascinating to see all these groups develop even further.
7. Just add puppies