Baskets – season 2 premiere!
Sundays, 10pm, FOX (CH 157) and FOX HD (CH 199). Also available for 30 days in Catch Up > Channels > FOX
Searching for a good laugh on the box? Quit clowning around! Award-winning US black comedy Baskets recently returned to FOX on Virgin TV for season 2 (find episode 1 in Catch Up TV > Channels > FOX now), and it looks as brilliantly offbeat as ever. Find season 1 in On Demand > Box Sets (until 12 July).
Zach Galifianakis (The Hangover) is back as Chip Baskets, an amateur clown who dreams of hitting the big time. Unfortunately he doesn't have much luck when it comes to his career prospects – but could that be about to change when a Russian travelling circus arrives in town?
You'll have to tune in to find out, but it's fair to say Chip's path to stardom doesn't look like it's going to run smoothly any time soon. His relationship with his mother Christine (stand-up comedian Louie Anderson) is as complicated as ever after she's diagnosed with a serious health issue, while a brush with the law only makes things worse for the poor fella. And if that wasn't enough, Chip's troublesome identical twin brother Dale (also played by Galifianakis) is still on the scene.
Baskets has been showered with praise from critics, but what's the secret to its success? If good comedy is a science, join us as we cast our forensic eye over the key components required to tickle people's ribs on the box – and direct you to a few more shows and Box Sets to get you chuckling this week…
Think of a quirky premise
In this golden age of television there are so many brilliant comedies that if you want yours to really stand out from the crowd you'll need a wholly unusual idea. Admit it, when you heard that Baskets was about an amateur clown striving for fame, you were instantly intrigued. Concept is key – and the more peculiar it is, the better.
For more of the bizarre: Watch Mark and Jez (David Mitchell and Robert Webb) sabotage their lives at every turn, complete with dark internal monologues, in Peep Show.
Find Peep Show series 1-9 in On Demand > Box Sets
Throw in an unexpectedly good performance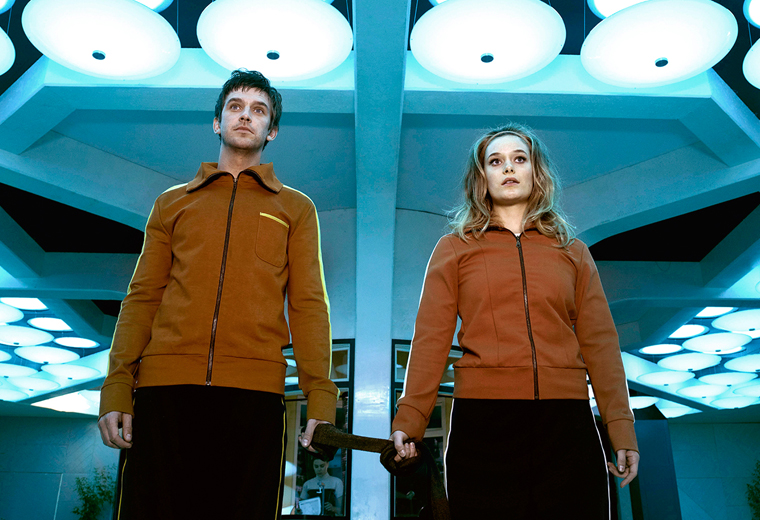 Zach Galifianakis may be the driving force behind Baskets, but one of the show's true treasures is comedian Louie Anderson's performance as Chip's mother, Christine. Yes, it's a man playing a woman – which is perfectly funny in an old-school kind of way – but Anderson is so authentic, so heartfelt and so quirky as the magnificent matriarch, that he won the 2016 Primetime Emmy Award for Outstanding Actor in a Comedy Series.
For more star turns: Watch former Downton Abbey sweetheart Dan Stevens play a mentally disturbed young man who isn't all that he seems in Legion, based on the Marvel comic.
Find Legion season 1 in On Demand > Box Sets from 1 July
Take the deadpan approach
Let's be honest here, people: canned laughter is a bit odd. In fact, the idea of someone pressing a button and unleashing a gush of guffaws seems downright bizarre when you think about it. So, if you want to can the canned laughter and follow in the footsteps of such hilarious comedies as The Office, Arrested Development and Parks And Recreation, it's worth thinking about how you can tickle viewers' ribs in an organic way. But that can only be done with some excellent writing, which leads us onto our next point…
For more life-like comedy: Watch David Brent (Ricky Gervais) make his colleagues feel incredibly awkward in The Office.
Find every episode of The Office on Netflix
Get yourself a super-sharp script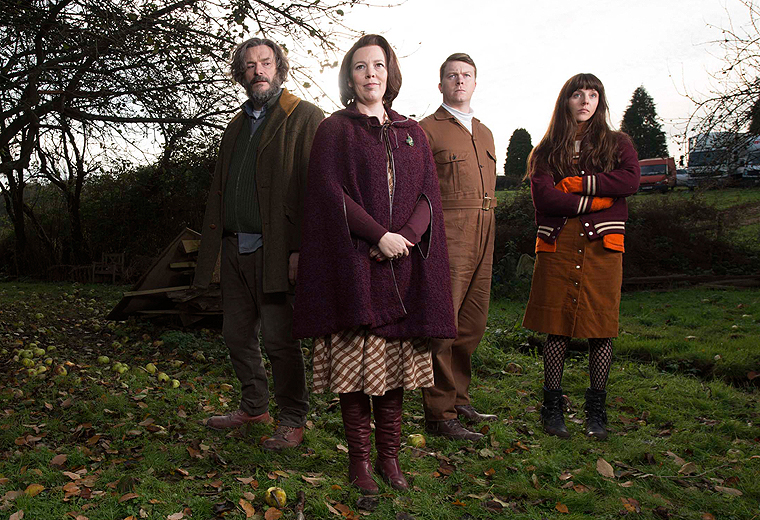 Good comedy needs good writing like reality TV stars need attention: without it they wouldn't exist. Whether it's the whip-smart gags or the touching moments of everyday pathos, Baskets is one of the best shows around when it comes to hitting the right comedic beats at the right time. But it's co-created by Galifianakis and comedian Louis CK, so what else would you expect?
For more brilliant writing: Watch the gloriously original – and BAFTA nominated – black comedy Flowers, starring Olivia Colman and Julian Barratt.
Find Flowers series 1 in On Demand > Box Sets
Make the audience see double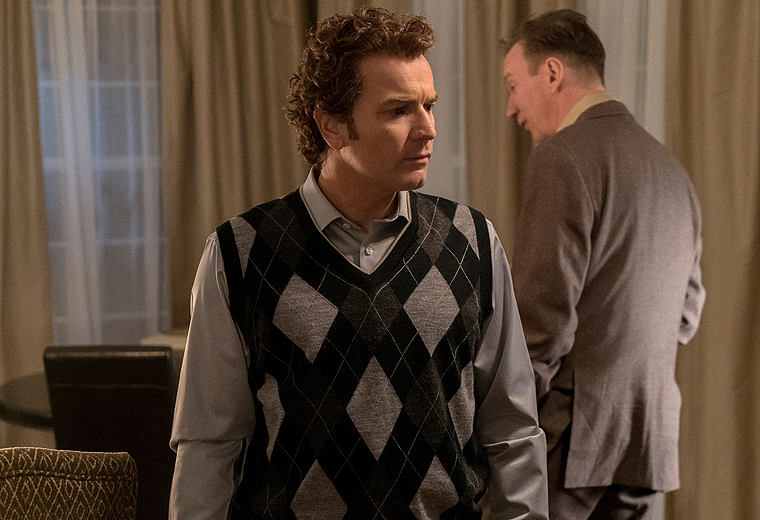 Zach Galifianakis is just so amazingly talented, he takes on the roles of identical twins Chip and Dale Baskets in the show. While Chip is the dreamer of the family, Dale, with his acid tongue, is the complete opposite. Plus, there's always a giddy little thrill to be had when two characters played by the same actor appear on screen together. It's a popular trend in TV and film right now and Galifianakis totally nails it.
For more actors playing twins: Watch Ewan McGregor work twice as hard as Emmit and Ray Stussy in Fargo season 3.
Fargo, Wednesdays, 10pm, Channel 4/HD (CH 104/141). Also available for 7 days in Catch Up > Channels > All 4