Brace yourself for a riveting new sports-related documentary series, a dark saga of real-life escapes from a religious cult, and an unexpected re-enactment of The Full Monty…
Fearless
Monday 12th June at 9pm on ITV (CH 103)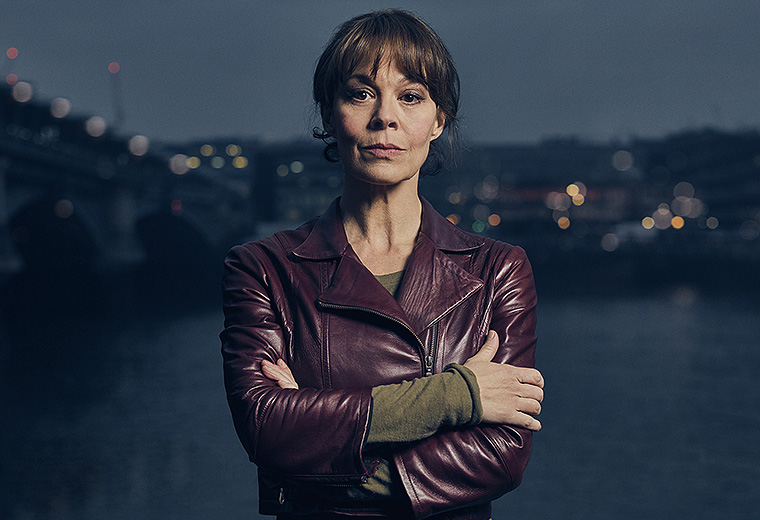 Why you should watch: It's got Helen McCrory in it, and she's flippin' marvellous.
Who does she play?: This big new drama stars Ms McCrory as a steely human rights lawyer investigating a possible miscarriage of justice.
Why she's a bit odd: Bigshot lawyer lady never watches TV or reads the papers. She also has a habit of squatting on chairs.
What's the case?: A man convicted of a schoolgirl's murder, who may or may not be embroiled in a darker, larger conspiracy-type thing.
Trivia tidbit: Helen McCrory's other half is the nation's foremost ginger-haired hunk, Damian Lewis.
Record Fearless now on TV Anywhere
The Art Of Japanese Life
Monday 12th June at 9pm on BBC Four (CH 107)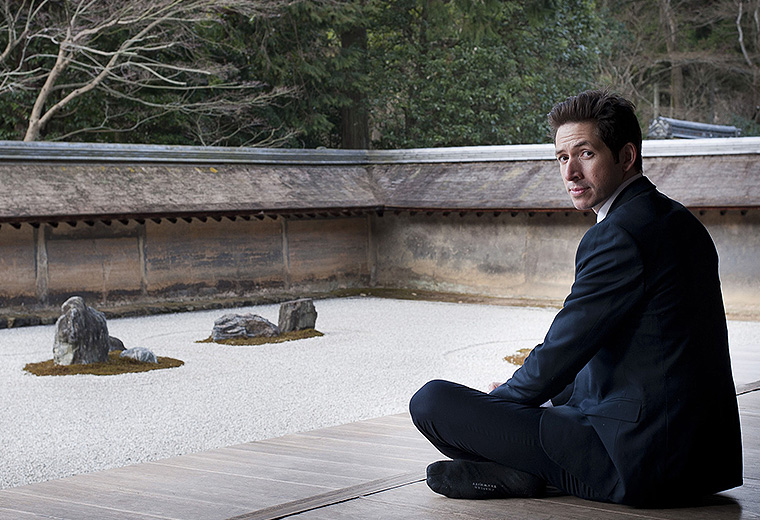 Why you should watch: Because it'll make you feel well chilled out.
Why?: Imagine a documentary filled with tranquil Zen gardens, images of Mount Fuji, and a handsome historian gazing reverently at things.
Sounds relaxing: See, we told you. Plus, we'll learn all kinds of things about ancient Japanese rituals and art.
Who's the historian?: The impossibly dapper Dr James Fox.
Best watched with: A selection of freshly hand-rolled sushi. Or some brick-hard nigiri straight from the supermarket shelf, at a pinch.
Record The Art Of Japanese Life now on TV Anywhere
Dark Matter
Monday 12th June at 8pm on Syfy (CH 165)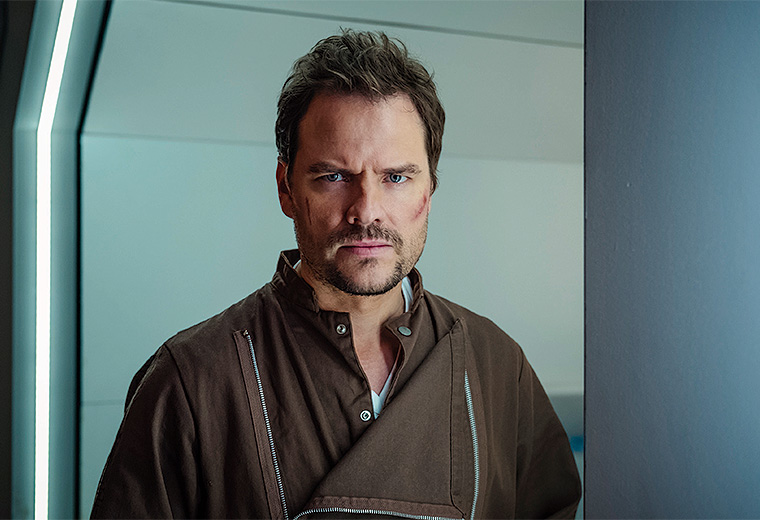 Why you should watch: It's season three of the intriguing space opera. (That's a sci-fi genre term btw. It's not ACTUALLY an opera.)
What's the gist?: A bunch of people have woken up on a spaceship with no memories of what they're doing there. Bad things have ensued.
Was there a cliffhanger?: There was a giant almighty explosion. So things will be looking pretty touch-and-go for the crew.
What to say: "This is that rare thing: a sci-fi series which is genuinely intriguing without being pretentious or up its own backside."
What not to say: "Pah, it's not a patch on Space: 1999."
Record Dark Matter now on TV Anywhere
The Art Show
Tuesday 13th June at 8pm on Sky Arts (CH 137)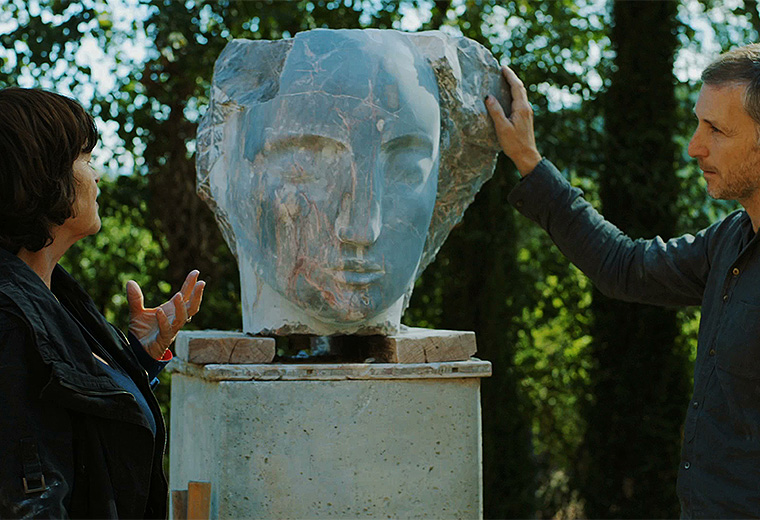 Why you should watch: It's time to take a break from Big Brother, Love Island and all those US crime shows to get some art down us for once.
Unlikeliest hosts of the week: It may be high culture, but this new show is mysteriously hosted by June Sarpong and Will "Dance Dance Dance" Best.
Weird: Yes, but never mind because the actual subjects covered are really good.
Example subjects: Art in China, and the work of stone sculptor Emily Jones.
Most mind-blowing moment: The coverage of the up-and-coming art scene in the ravaged badlands of Detroit. Who knew?
Record The Art Show now on TV Anywhere
The Dressing Room
Wednesday 14th June at 10pm on W (CH 125)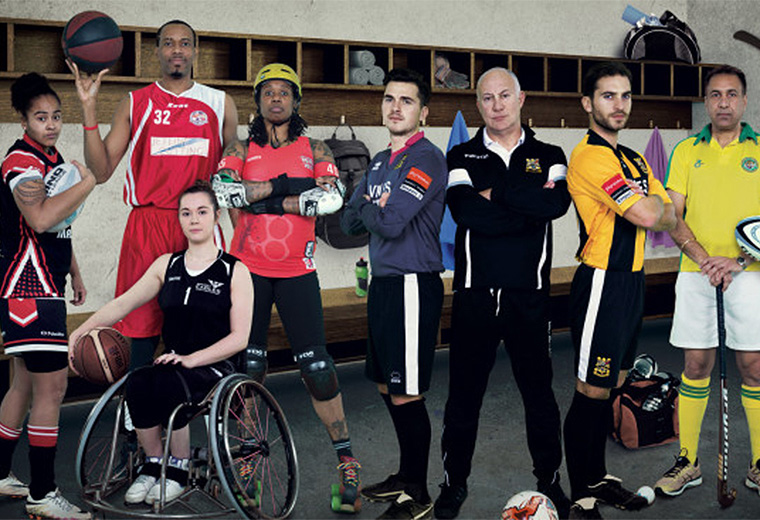 Why you should watch: Well, we've all wondered what sports teams actually talk about in the dressing room…
What's the gist?: This brilliantly voyeuristic show puts cameras in various dressing rooms to catch teams at their most private moments.
What to expect: Pre-and-mid-match pep talks, debates, random chit-chat, backbiting and mutual psyching up.
Will there be naked dangly bits?: Fear not, they'll be dressed at all times.
First up: We'll be peeking at a football team, a rugby team and a basketball team. Go on you Tees Valley Mohawks!
Record The Dressing Room now on TV Anywhere
The Real Full Monty
Thursday 15th June at 8.30pm on ITV (CH 103)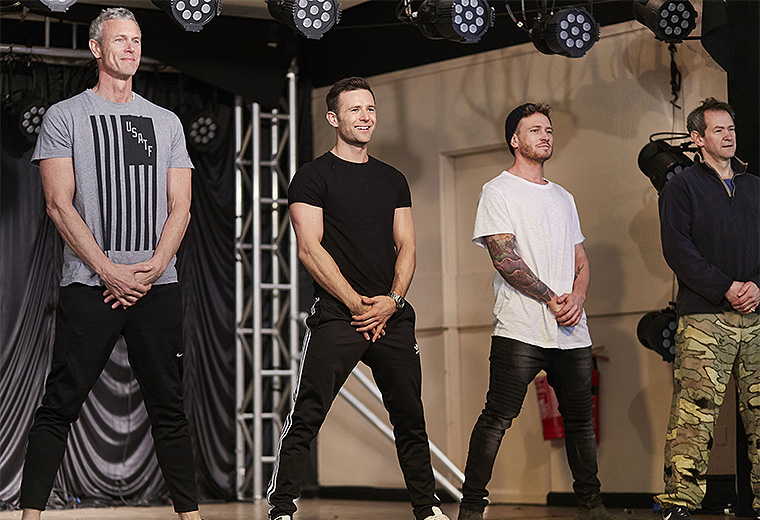 Why you should watch: Because you've always wanted to see Wayne Sleep completely naked.
What's happening here?: A rag-tag rabble of male celebs are literally doing the Full Monty to raise money for charity.
Who's getting their kit off?: The likes of Dom Littlewood, Harry Judd from McFly, Alexander Armstrong… and Cat from Red Dwarf!
Are they really, actually going all the way?: Yes. Don't say we didn't warn you.
Quote of the week: In the words of Alexander Armstrong, "It's a couple of dance moves and then it's just laundry."
Record The Real Full Monty now on TV Anywhere

CelebAbility
Thursday 15th June at 10pm on ITV2 (CH 115)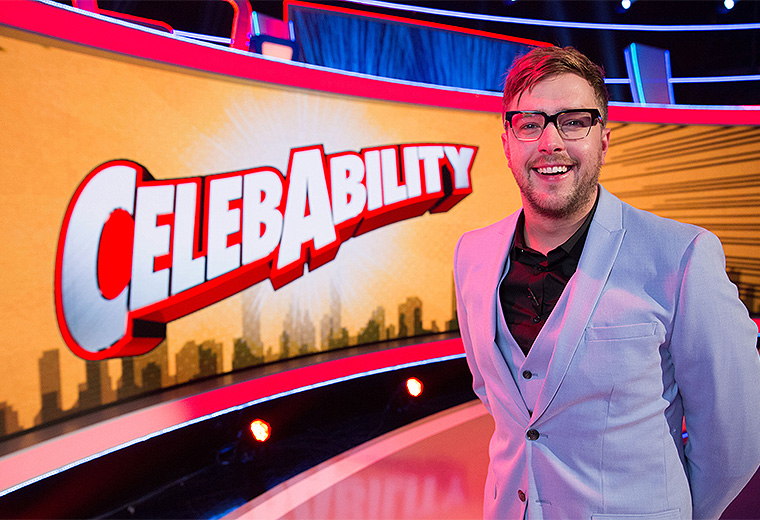 Why you should watch: Mere mortals take on celebrities (well, reality show C-listers) in this trashily enjoyable new show.
What's the set-up?: Five pals compete with five famous faces in a series of challenges we're sure will be in no way undignified or embarrassing.
The starry line-up: This episode sees Vicky Pattison, Pete Wicks, Olivia Buckland, Mikey North and Rickie Haywood-Williams put through their paces.
Explain the weird title: It's called CelebAbility because the tasks are about "abilities" which the celebs claim to have.
Example ability: Making a cup of tea. Hey, there's an art to it!
Record CelebAbility now on TV Anywhere
First Dates USA
Thursday 15th June at 10pm on E4 (CH 125)
Why you should watch: We're about to find out that even big brash Americans are every bit as awkward as us Brits when it comes to dating.
Where's it set?: Chicago. But other than the Stateside gloss, the formula is the same as the original.
Cupid's victims: Those looking for love include a female navy officer seeking an Alpha male. And someone who's been a bridesmaid seven times.
Cringiest line: "You're so pretty… for somebody in the military."
Voice recognition analysis: Yes, that's Drew Barrymore doing the voice-over.
Record First Dates USA now on TV Anywhere
The Ranch
Friday 16th June on Netflix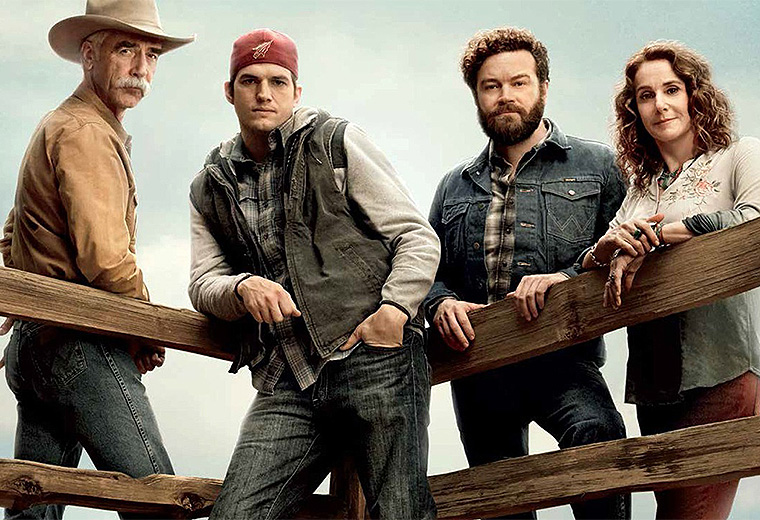 Why you should watch: It's season two of the compelling comedy about a messed-up family in Colorado.
Who's in it?: Ashton Kutcher, reminding us he can act. Also, 80s star Debra Winger, reminding us she still exists.
What's the gist?: The Bennetts to run a ranch while trying to deal with each other's foibles. Also, mummy Bennett has a sideline in growing marijuana.
Seeing red: This is an ultra-rare example of a "red state" comedy – ie, it's about conservative Republican types.
Trivia tidbit: Ashton got into a playful Twitter "spat" with Shania Twain after making gags about her in the first season.
The Ranch is available to watch from Friday 16th June on Netflix
Escaping Polygamy
Friday 16th June at 9pm on Lifetime (CH 125)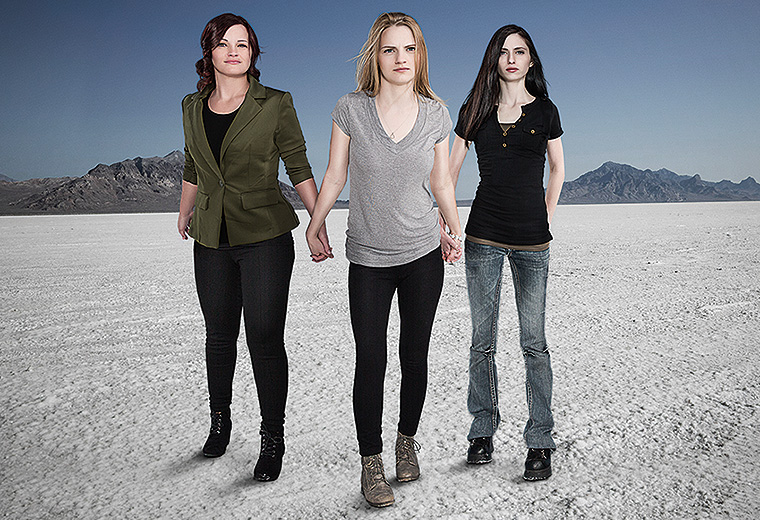 Why you should watch: This is a dark, harrowing new series about three women embroiled in a secretive sect known as The Order.
Who are The Order?: An ultra-fundamentalist off-shoot of the Mormons who have become infamous for corruption, polygamy and incest.
Who are the women?: They include Jessica, who left the group after facing a forced marriage to her uncle, and Andrea, who was put to unpaid labour as a child.
Example shocking quote: "I was married to one of my cousins when I was eight years old."
Silver linings: The show dramatiSes various women's brave, breathtaking escapes from tyranny.
Record Escaping Polygamy now on TV Anywhere