Live UEFA Champions League Final: Juventus v Real Madrid
Saturday, 7pm, BT Sport 2 (CH 532) and BT Sport 2 HD (CH 528)
Don't even think about making plans this Saturday. The biggest night in European club football kicks off at the National Stadium of Wales, as holders Real Madrid and Juventus battle it out in the UEFA Champions League Final live on BT Sport! Plus, for the very first time, if you have a Virgin TV V6 Box, powered by TiVo®, you can watch in 4K via a special YouTube link. Just follow the tile on your Discovery Bar.
This clash featuring two titans of the game looks set to be a thrilling affair. Madrid will become the first club in the modern era to win back-to-back UEFA Champions League titles if they triumph this weekend, while Juve are hoping to hit the headlines by clinching the treble after already wrapping up the Serie A crown and Coppa Italia.
And if you're looking for superstars, this fixture has them in spades. Madrid can call on the likes of Cristiano Ronaldo, Gareth Bale and Karim Benzema for inspiration, but Juventus have their own match-winners, too, including star striker Gonzalo Higuaín (who used to play for the Spaniards) and legendary goalkeeper Gianluigi Buffon (who's way too nimble for a man approaching 40).
Saturday night's grand finale will bring the curtain down on what's been a sensational UEFA Champions League campaign. But who has really excelled throughout the tournament? Here, we size up the competition and present to you our own special awards celebrating the best (and worst) it's had to offer…
Best goal
If tiki-taka football is like listening to a beautifully crafted symphony, then a goal from outside the box is like a crunching power chord with the volume turned up to 11. Casemiro's belter for Real Madrid against Napoli in the last 16 was as pure as it was powerful – and a worthy winner of our goal of the tournament. Check out this beauty by heading to the two-minute mark in the video below.
Worst haircut
What's going on here? From our calculations Arturo Vidal's barnet is at least three haircuts in one – and not in a good way. The best thing we can say is that the Bayern Munich midfielder has shown plenty of ambition when it comes to his 'do.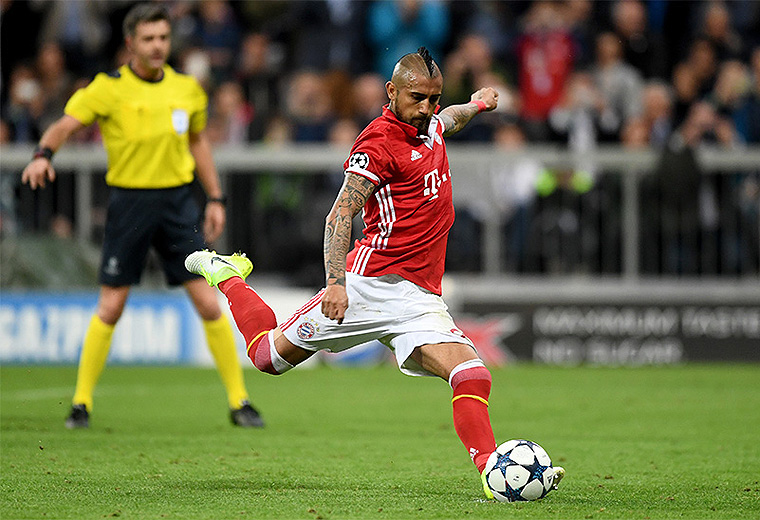 Strangest mascot
Like something from one of George Lucas' fever dreams, Manchester City's mascot, Moonchester, is a far cry from your usual bear or dog. The fella looks friendly enough, but behind his benevolent smile there's a good chance he's cooking up a sinister scheme. Why, Moonchester, why?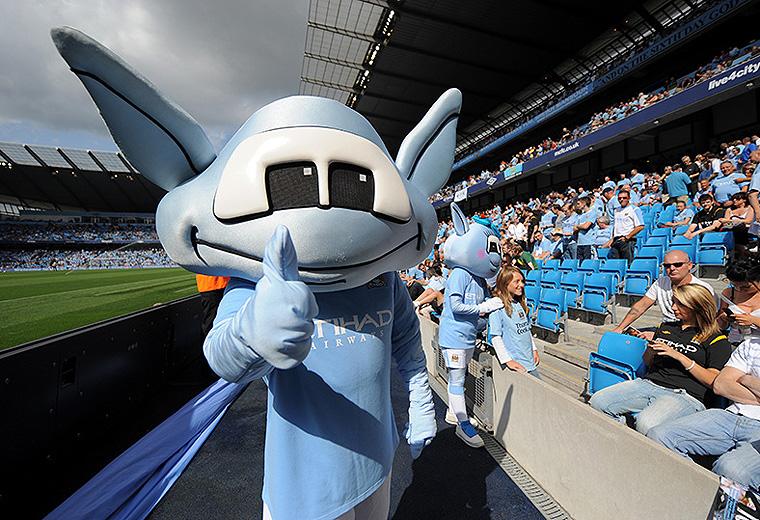 Funniest quote
"I would say to the hospitals of Barcelona to hire nurses in nine months. Tonight people will make a lot of love."
Barcelona defender Gerard Pique delivered this curious piece of medical advice after his side overturned a 4-0 first-leg deficit to beat Paris Saint-Germain 6-5 on aggregate in the last 16. What we want to know is what happened to just going out for half a shandy and a packet of pork scratchings with your mates to celebrate a victory?
Most unpronouceable name
This was a tough one, but step forward Alashkert striker Gagik Daghbashyan! Honourable mentions go to Fenerbahçe's Ertuğrul Taşkıran and B36 Tórshavn forward Łukasz Cieślewicz. Outside of the UEFA Champions League, however, one man stands head and shoulders above the rest. We suggest you take a deep breath before trying to pronounce the name of Georgia's Rati Tsinamdzgvrishvili.
Best celebration
Who says superstar footballers have lost touch with the fans? Lionel Messi went back to his roots by interacting with the general public when Sergi Roberto scored the winner for Barcelona against PSG in the last 16. Messi showed us all that he's just a normal bloke after all by hurling himself into a group of supporters, before being hoisted aloft like the footballing god that he is.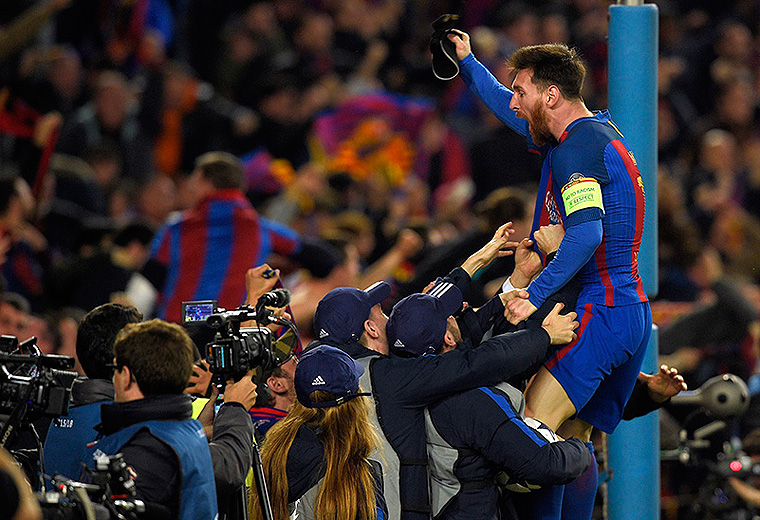 Watch the UEFA Champions League Final live on Saturday, 7pm, BT Sport 2 (CH 532) and BT Sport 2 HD (CH 528)