In case you haven't noticed, the Destiny 2 Beta is finally here! A few lucky Virgin VIVID customers and competition winners have already had an early taster at an exclusive event hosted by Virgin Fibre earlier this week – check out Ali-A's report here. Whilst we eagerly count down the hours to the full release this September, why take a tour with us through Destiny 2's gorgeous new worlds, including an exclusive peek at The Last City on Earth…
Location: Nessues – A Vex Planetoid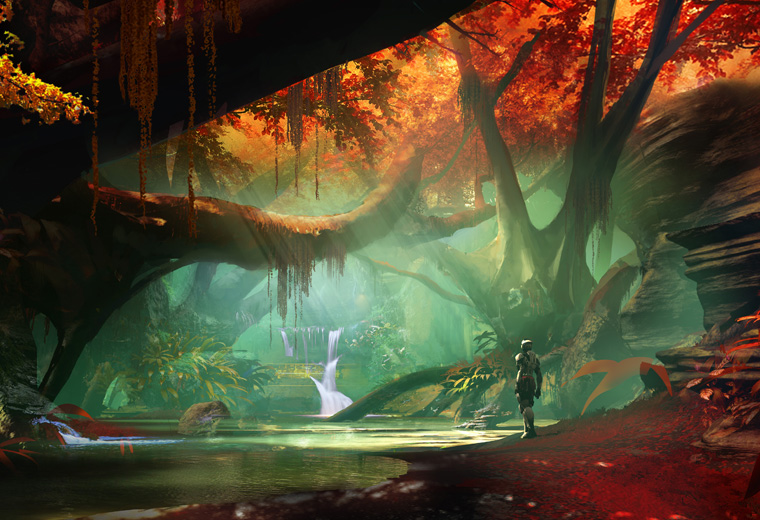 Lush with giant twisted trees, deep caverns, waterfalls, and silver swamps, the origin of this planetoid remains unknown. What is clear is that the Vex have nearly transformed the entire planetoid into a machine world, above and below the surface. For those Guardians willing to brave the dangers and explore the myriad of mysteries, treasures beyond the imagination await.
Location: Earth – The Last City, Tower View (Exclusive first look!)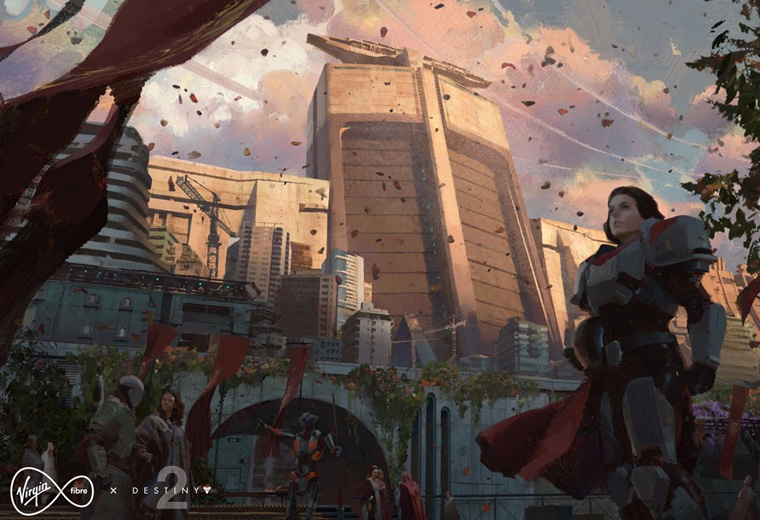 The City is the last populated city on Earth and the last bastion for mankind and civilization. The City was built after The Traveler arrived and is located directly below where The Traveler hovers. Mankind came together to build The City underneath the Traveler because it provides powers and protection to humankind. Every year, citizens show their thanks for Guardians who protect them from the dangers that lurk beyond the City's walls.
Location: Io – A moon of Jupiter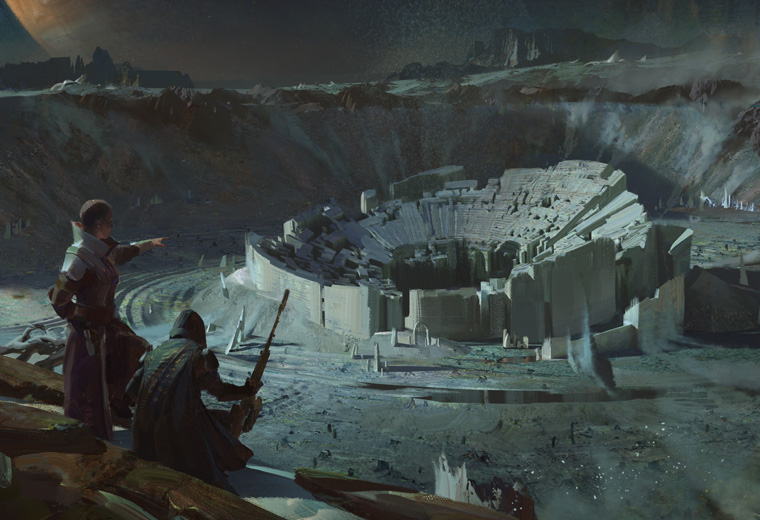 In Destiny 2, Ikora Rey journeys to Io, the last place the Traveler visited, to recover her Light.
Io was the last place visited by The Traveler, and the site of great interest to both humanity and the timeless Vex machines. The Red Legion, too, now seek to unravel the secrets and power of this place, gouging at the surface, seeking to uncover new sources of power to aid in their quest to dominate our worlds. It is up to you to protect this place, and to preserve its great legacy.
The Destiny 2 Beta for
PlayStation® 4,

and Xbox One is now open! Bust a move, find that loot and #RaiseYourGame