Any decent Titan, Warlock or Hunter knows that the shortest distance between two points is full-throttle. Speed is of the essence, but you also want to do it in style. This September, Virgin Fibre customers will be able to traverse the world of Destiny 2 looking sharp thanks to a new exclusive Sparrow.
Guardians, we present to you Athena Victorious: Wisdom for all. Victory for few.
Click here to redeem your Sparrow code today
The Athena Victorious is a single-passenger, all-terrain thrust bike with one purpose: moving from objective to objective with unmatched speed. Quick, quiet, and simple to transmat, Sparrows enjoy surpassing popularity among Guardians working in the field.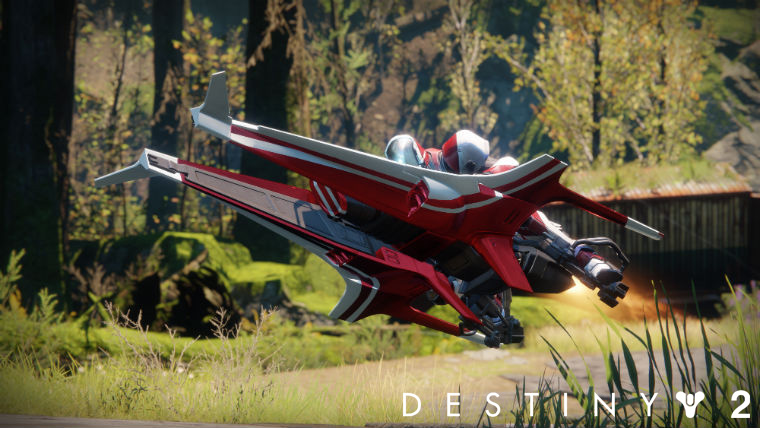 Virgin Fibre customers can unlock this exclusive in-game loot when Destiny 2 launches on 6 September, and explore the new worlds at lightning speed.


Stay tuned for more news on how you can get your hands on the unique Sparrow and #RaiseYourGame!
Find out more information on Destiny 2 visit www.destinythegame.com. Destiny 2 is available for PlayStation 4 and Xbox One from 6 September, PC Version available 24 October.

Terms and Conditions
UK Virgin Media home internet customers only. One Sparrow code per customer, redeemable by the main account holder only. You must claim your code and unlock the Sparrow in-game between 6 September and 31 December 2017. Claim your code by entering your account details here from 6 September. Code can be used on either the PS4, Xbox One or PC edition (PC edition launches 24 October). No cash or other alternative. Non transferable.
Athena Victorious Sparrow requires Destiny 2 game, content available starting 09.06.17 on consoles and 10.24.17 on PC. Athena Victorious Sparrow can be attained by Virgin Media Account holders, it can also be attained through gameplay starting on 1.1.2018 © 2017 Bungie, Inc. All rights reserved. Destiny, the Destiny Logo, Bungie and the Bungie Logo are among the trademarks of Bungie, Inc. Published and distributed by Activision. Activision is a registered trademark of Activision Publishing, Inc. All other trademarks and trade names are the properties of their respective owners