Remember when summer blockbusters used to mean a trip to the cinema? Now your living room is the place to be for the biggest ones. This year there are sporting tournaments to obsess over, reality shows to get everyone in work talking over the tea round and Netflix Originals that'll keep you up until the early hours. We've got themed weeks for the kids, and huge dramas from home and abroad for the adults. Grab that ice cream and put this lot on series record right now!
What's coming in... July
For things you didn't know you need to know…
Watch Explorer, Saturdays from 15 July, 10pm, National Geographic/HD (CH 266/268). Also available for 30 days in Catch Up > Channels > National Geographic

With the world as it is right now, it's tempting to bury our heads in the TV sand of reality shows – but sometimes we want a bit more. Explorer is a behemoth of a talk-show-slash-documentary-series unlike any other, that features award-winning filmmakers, celebrity hosts and intriguing stories from around the world to make you approximately 20% smarter.
For unmissable football action…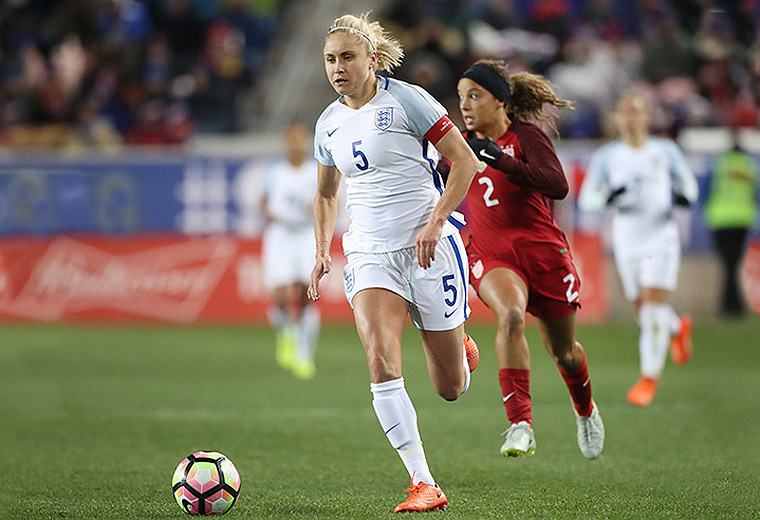 Watch UEFA Women's Euro 2017 from 16 July, Channel 4/HD (CH 104/141). Also available for 7 days in Catch Up > Channels > All 4

With the worst kind of semi-final defeat (a last second own-goal, ohhh) to Japan in 2015's World Cup well behind them, England's Roses are one of the favourites to win this summer. Sharing Group D with Spain, Portugal and Scotland means their opening match on 19 July will be a face off between home nations. Ahead of that, hosts the Netherlands will open the tournament against Norway. Show your support for our ladies!
For a gritty crime drama marathon…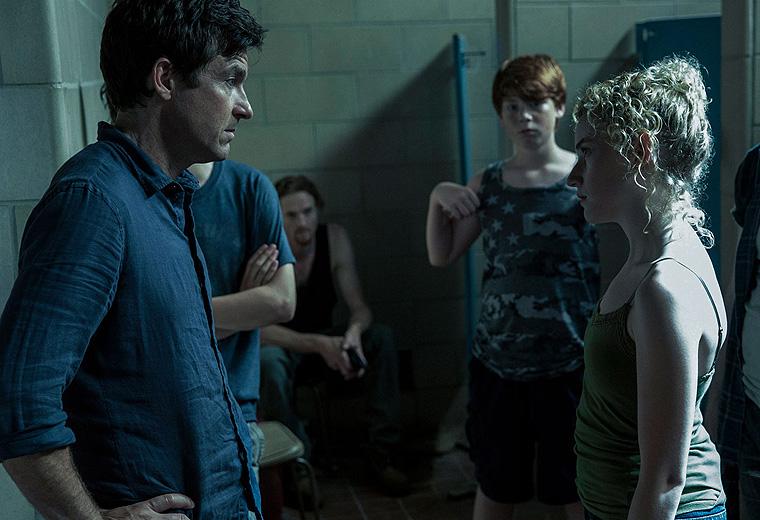 Find Ozark on Netflix from 21 July

Narcos fans, this one's for you. Ozark stars Arrested Development's Jason Bateman as a financial planner with some big problems, who escapes with his wife (Love Actually's Laura Linney) and family to the Ozarks resort. But he finds out that it's not that easy to leave his old life behind. This will give you ten glorious hours of summer streaming.
For an animated comedy adventure…
Watch Tangled: Before Ever After, Friday 21 July, 5pm, Disney Channel (CH 724). Also available for 30 days in Catch Up > Channels > Disney Channel

What better way to spend a rainy day than with this Disney special? Set between popular movie Tangled and Tangled Ever After, it sees the feisty Rapunzel preparing for her coronation, but still dreaming of adventure. Think of it as the fairytale princess equivalent of how Rogue One: A Star Wars Story is set between Revenge Of The Sith and A New Hope. Yup. Exactly the same.
For the most exciting week in the factual TV calendar…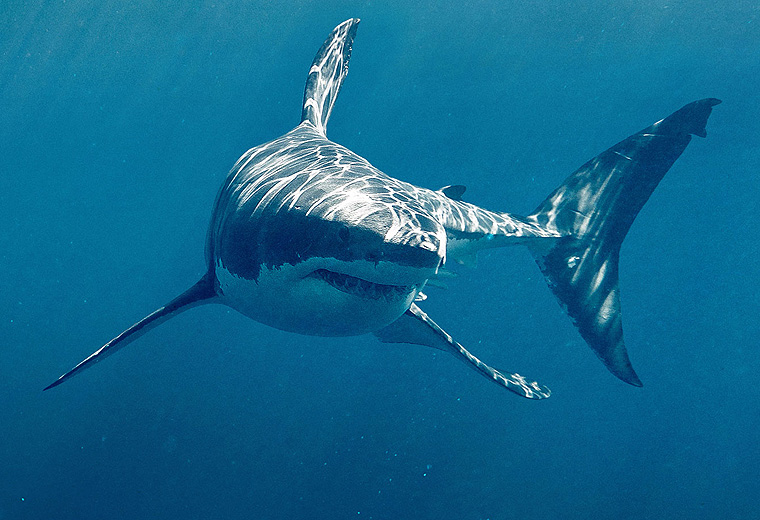 Watch Shark Week from Sunday 23 July, Discovery/HD (CH 250/251)

Did someone say "jawsome?" No? Well, we just did! Shark Week has now been running for nearly 30 years and broadcasts in over 70 countries. It is, as you would expect, centred around a wealth of programming with one thing in common: it's, er, about sharks. This year, if you only watch one thing, make it Phelps Vs Shark (Monday 24 July, 8pm), which will see US Olympic medal magnet Michael Phelps race the ocean's most efficient predator. Reckon they'll be in the same tank? You'll have to wait and fin(d) out.
For a supernatural drama to sink your teeth into…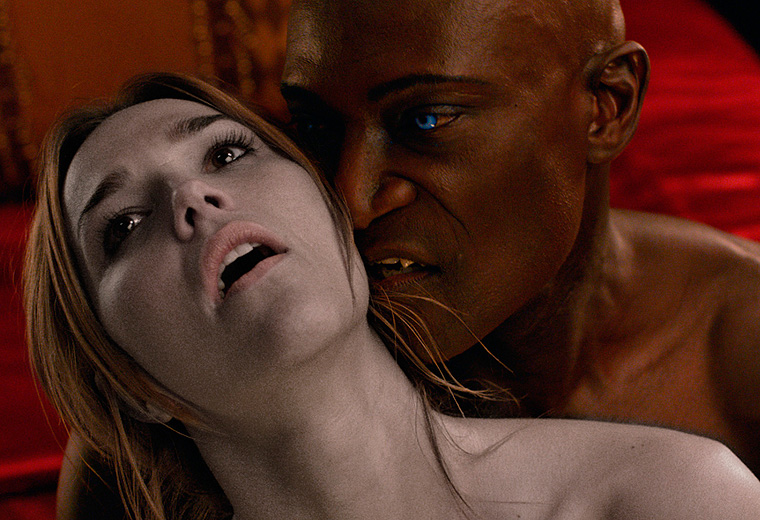 Watch Midnight, Texas, Thursdays from 27 July, 9pm, Syfy/HD (CH 135/165). Also available for 30 days in Catch Up > Channels > Syfy

The last time Charlaine Harris's novels were adapted, we got the incredible True Blood, so there's a lot of expectation here. Midnight, Texas is a dangerously delicious new thriller that tells the story of a town where only outsiders fit in, and where being normal is strange. Stars to watch include François Arnaud (Blindspot), Jason Lewis (Sex And The City) and Dylan Bruce (Orphan Black).
For a whole Marvel-lous month of Spider-Man…
Watch the Spider-Man pop-up channel from 3-30 July on Disney XD+1 (CH 708)

Got a pre-teen and no energy for one more trip to the bowling alley? A summer holiday saviour is here in the form of the Spider-Man pop-up channel, where there's Peter Parker programming at your sticky fingertips 24 hours a day. From the world premiere of a whole load of Spider-Man short episodes to a special on brand new blockbuster Spider-Man: Homecoming, Disney will expect your thank you letter in the post.
For the next Fleabag (well kind of)…
Watch GameFace, coming this July to E4/HD (CH 144/145). Set your WishList™ now!

It may sound like something Jimmy Carr would present, but this is actually being hotly tipped as the next big thing – even though it was actually part of Channel 4's pilot season back in 2014. Now the young-woman-tries-to-get-her-life-together-but-it-goes-a-bit-wrong genre is really taking off, Roisin Conaty (Man Down) is back turning her one-off comedy into a series. So what do you need to know? Well, Marcella (Conaty) is an aspiring actor struggling to navigate the choppy waters of her 30s, but she's also a protagonist who'll have you in stitches. Oh, and her mum's played by Father Ted's Pauline McLynn. Ah, go on…
For international espionage that'll have you hooked…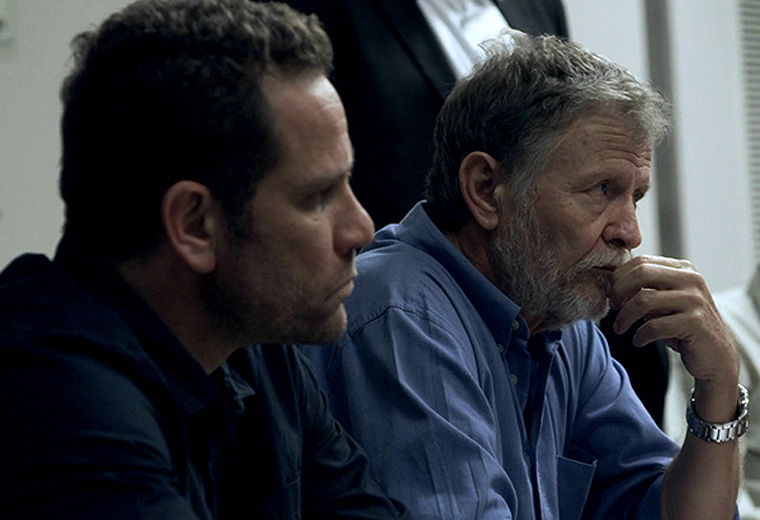 Watch False Flag, coming this July to FOX/HD (CH 157/199). Set your WishList™ now!

Craving something different from your ordinary TV dramas? Give this Israeli show a go. It's about a group of people who wake up one morning to find themselves splashed across the media accused of a high-profile kidnapping. Not only is this an utterly gripping premise but – as it's the first foreign-language show to get launched by FOX on a global scale – we can only expect great things!
For the return of a twisty TV favourite…
Watch Top Of The Lake: China Girl, coming soon to BBC Two/HD (CH 102/162)

Jane Campion's beautifully bleak miniseries relocates from New Zealand to Sydney, Australia for season 2. After the shocking revelations of the last series, Detective Robin Griffin (Elisabeth Moss, The Handmaid's Tale) is back home trying to return to her life and her job. When a body washes up on the beach, she finds the case turning her thoughts to the daughter she gave up for adoption. Bonus points – as if Moss weren't reason enough to watch, this season features Nicole Kidman, too. Keep your eyes peeled for interviews with the stars in an upcoming issue of Virgin Media Presents!
For entertaining the toddlers…
Find Teletubbies in On Demand > Kids

When it comes to keeping the little ones occupied, you can't beat over 50 episodes of the awesome primary-coloured foursome that are Tinky Winky, Dipsy, Laa-Laa and Po. And if you've already sat through literally every single episode in all of Teletubbyland (extra points for more than once) then don't panic. There are over 600 episodes of other top kids' TV to be found in On Demand, too.
For a battle of the boxers…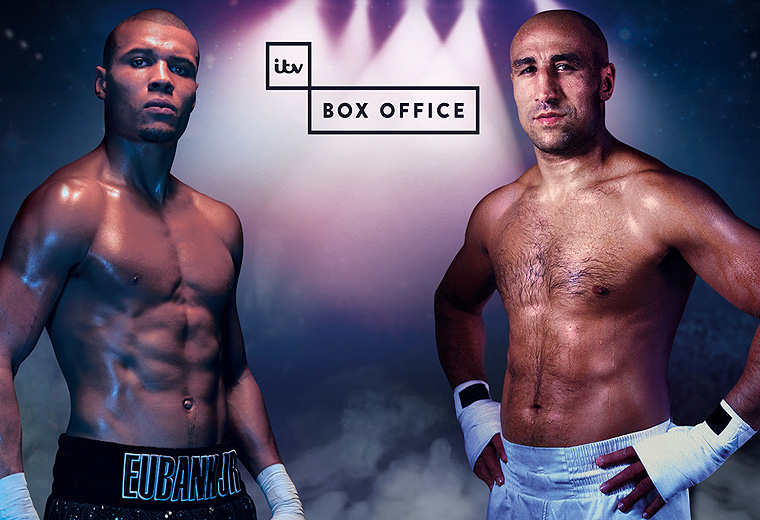 Watch Chris Eubank Jr v Arthur Abraham on 15 July on ITV Box Office *

It's all about the hype when it comes to boxing this summer. The first event you won't want to miss is the return of controversial contender Chris Eubank Jr. He's been a little quiet since his last win in February, but now the IBO super-middleweight champion is back, stepping into the ring on 15 July to take on Arthur Abraham. While ten years divide the two men, it shouldn't be an easy bout for Eubank Jr – Abraham has some impressive form behind him, having been a three-time World Champion in two different weight divisions. Booking opens on Monday 10 July – so don't miss out!
What's coming in... August
For the next instalment of a monster movie juggernaut…
Watch Sharknado 5: Global Swarming, Sunday 6 August, Syfy/HD (CH 135/165). Also available for 30 days in Catch Up > Channels > Syfy

Firstly, if you're not familiar with the concept, a sharknado is when a freak weather phenomenon lifts sharks out of the ocean and deposits them in cities. Obviously. This time around, the cult movie franchise leaves the US and goes global, even heading over here to take on Big Ben. Our heroes April (American Pie's Tara Reid) and Fin (Ian Ziering) will reportedly be joined by such guest stars as Tom Daley, Olivia Newton-John and skateboarding legend Tony Hawk.
For this summer's biggest reality spin-off…
Watch Life Of Kylie, Mondays from 7 August on the hayu app or Sundays from 13 August, 9pm, E! (CH 156). Also available for 30 days in Catch Up > Channels > E!

If you're thinking "excellent, a Kylie Minogue documentary", think again. If you're thinking "excellent, a Kylie Jenner reality show", stop thinking… because you're absolutely right! The social media goddess and youngest sister of theKUWTK clan is opening the doors to her personal life. Pucker up and set your Instagram and Snapchat filters to OMG.
For a three Michelin-starred feast…
Watch Inside Heston's World, weeknights from Monday 7 August, 9pm, Good Food/HD (CH 278/280). Set your WishList™ now!

This tasty documentary series follows efforts to take Heston Blumenthal's iconic restaurant The Fat Duck from its home in Berkshire 10,000 miles across the globe to Australia. There'll be tensions, challenges and stacks of food to make your mouth water (and your kitchen cupboard seem very disappointing).
For the ultimate superhero crossover…
Find Marvel's The Defenders on Netflix from Friday 18 August

Marvel fans may well combust at the mere sight of the opening credits, as this show is peak superhero. Jessica Jones (Krysten Ritter), Luke Cage (Mike Colter), Iron Fist (Finn Jones) and Daredevil (Charlie Cox) join ranks to save New York City from their common enemy. Can they do it? Oh, and did we mention it's got Sigourney Weaver in it, too?
For a once-in-a-lifetime fight…
Watch McGregor v Mayweather on Saturday 26 August. Set your WishList™ now!

"What do we want?" McGregor v Mayweather! "When do we want it?" This August! "Where can watch it?" Er… other than in Las Vegas for roughly a million pounds, the telly info is yet to be confirmed. So what do we know? That Floyd Mayweather, arguably the best defensive boxer of his time, is coming out of retirement to take on Irish UFC champion Conor McGregor in a match that will get the whole world watching, talking and tweeting. Will we finally have an answer to the question "what happens when an unstoppable force meets an immovable object?" Sure. Will this break pay-per-view records? You can count on it.
For after the kids have gone to bed…
Watch Blood Drive, coming this August to Syfy/HD (CH 135/165). Set your WishList™ now!

Firstly, a warning – this is a bit NSFW (not safe for work, not a fashion week). In fact, this is probably what the acronym NSFW was created for. Centred around a cross-country car race where the cars are fuelled by human blood, this must-watch show for hardcore horror fans is grisly and visceral, but made watchable by two strong lead characters. You won't have seen anything like it!
For even more juicy gossip…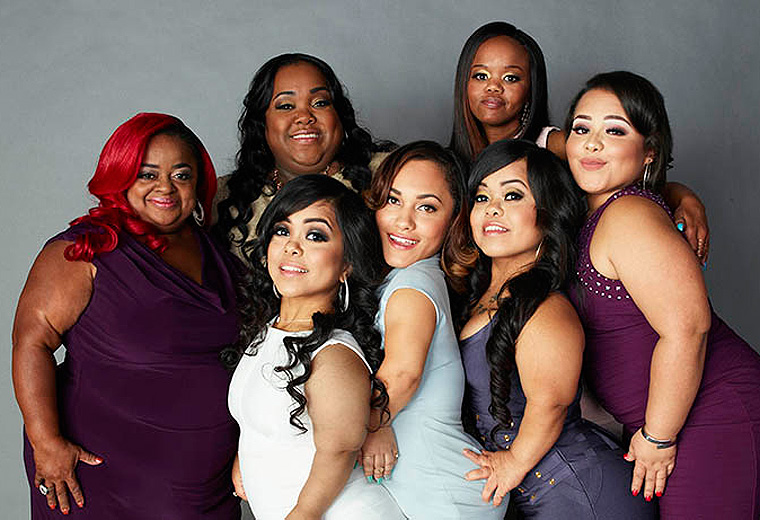 Watch Little Women: Atlanta, coming this August to Lifetime®/HD (CH 208/209). Set your WishList™ now!

The popular reality show based around a group of women with dwarfism (and amazing names like Ms Juicy) is back.Little Women: Atlanta's third season features wedding plans, dramas and a surprise return. And as ever, the ladies juggle it all with the daily trials of existing in a world of average-sized people.
For a special dedicated to a national treasure…
Watch David Jason: My Life On Screen, coming this August to Gold (CH 124). Set your WishList™ now!

Not only will Gold be holding an entire David Jason season throughout August to celebrate the Only Fools And Horseslegend, you can settle down with a cuppa for this exclusive three-parter. It sees David Jason go on a journey down memory lane – or more literally across Britain – where he'll speak to the people and visit the places which shaped his career. Lovely jubbly.
What's coming in... summer
For a female-fronted psychological thriller…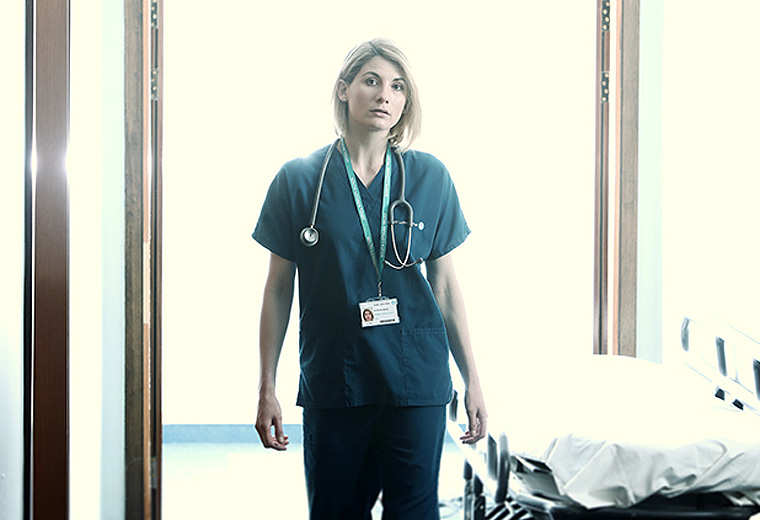 Watch Trust Me, coming this summer to BBC One/HD (CH 101/108). Set your WishList™ now!

If you were as obsessed as we were with March's super-successful The Replacement, and you're counting the days until the return of Doctor Foster, then this is the show for you. It's centred around Cathy (Jodie Whittaker, Broadchurch) who loses her job as a nurse and, desperate, steals her friend's identity as a doctor. Gripping stuff.
For your next London-based detective obsession…
Watch Strike – The Cuckoo's Calling, coming this summer to BBC One/HD (CH 101/108). Set your WishList™ now!

In this adaptation of the Cormoran Strike novels (written by JK Rowling under the pseudonym Robert Galbraith), we meet Strike, a former soldier who runs a detective agency, and his assistant Robin. The book is truly brilliant and Tom Burke (War & Peace) and Holliday Grainger (Cinderella) should ensure the same result on screen.
For the competitive cooking show of the summer…
Watch The Big Family Cooking Showdown, coming this summer to BBC Two/HD (CH 102/162). Set your WishList™ now!

Need to fill that hole this summer? That sugar-covered doughnut hole? Don't say it. We're already thinking it. And we've got something tasty for your cooking show withdrawal symptoms. The BBC will be satisfying our appetites with a nationwide search for the best cooking family, with Nadiya Hussain, Zoe Ball and renowned chefs Giorgio Locatelli and Rosemary Shrager on judging duty. Aaaand breathe.