Welcome to Long Story Short, your guide to the show that everyone's talking about. Whether you've got ten seconds or three minutes, we'll take you straight from blagger to boffin…

False Flag is a critically acclaimed thriller about a group of unsuspecting Israeli citizens who find themselves implicated in a kidnapping operation after the Iranian Defence Minister goes missing in Moscow.
Hold up, what's a false flag?
It's when a government stages a covert operation in which it pretends to be an enemy, while attacking its own forces or people, as a justification for going to war.
Fascinating stuff. So what inspired this show?
While it's totally fictional, the eight-part series takes its cues from a real event – the assassination of a Palestinian Hamas leader by the Israeli spy organisation, Mossad.
But who are these five ordinary people, and how do they become kidnap suspects?
Resourceful chemical engineer Ben (Ishai Golan), shy student Emma (Orna Salinger), aspiring TV star Asia (Ania Bukstein), reclusive artist Sean (Angel Bonanni) and accountant Natalie (Magi Azarzar), who's about to get married. They all wake up to find their names and passport photos splashed across news bulletins, connecting them with video footage from the kidnapping.
Sounds absolutely petrifying…
Amid the onslaught of publicity across the Israeli press, the five find themselves in very grave danger indeed. Arrested, brutally interrogated and facing accusations of espionage and treason, whatever happens, their lives will never be the same again.
So being an Israeli show… it's subtitled, right?
Yes, you'll need those unless you're fluent in Hebrew. An English-language adaptation is in the works, though – and after the overwhelming success of Homeland (which was based on Israeli series Hatufim), we've got high hopes.
We never doubted it. And what's more, you lucky, lucky folk get to see the first episode ahead of everyone else – right now in Catch Up TV.
So if you're all set to impress at dinner parties by getting ahead on this hot new show, and want to add a few other TV and film gems to your international repertoire, you're in the right place. Here are six more to devour and then tell everyone else about.
For an addictive crime drama…
Watch Dicte: Crime Reporter, Fridays, 9pm, More4/HD (CH 147/195). Also available for 7 days in Catch Up > Channels > All 4
Showing as part of the popular Walter Presents series, this Danish thriller (now on series 2) follows journalist Dicte Svendsen (Iben Hjejle) on the trail of some truly abhorrent crimes. In this week's episode, a 12-year-old girl vanishes at a party, and it's down to our hero to read between the lines and get to the bottom of her disappearance.
For a Nordic (but not noir) drama…
Watch Young And Promising, Tuesdays, 11.05pm, Channel 4/HD (CH 104/141). Also available for 7 days in Catch Up > Channels > All 4
Think of this as a Norwegian Broad City. Walter Presents' newest show looks at the highs, lows and hygge of three ambitious 20-somethings. They're attempting to follow their dreams in Oslo, but life's got some curveballs coming their way.
For a relentless hunt for justice…
Find Braquo seasons 1-4 in On Demand > Box Sets
This Parisian crime drama follows four agents who'll stop at nothing to save the memory of their friend and colleague who, accused of misconduct, committed suicide. The four officers, led by Eddy (Betty Blue's Jean-Hugues Anglade), decide to take matters into their own hands.
For a masterclass in suspense…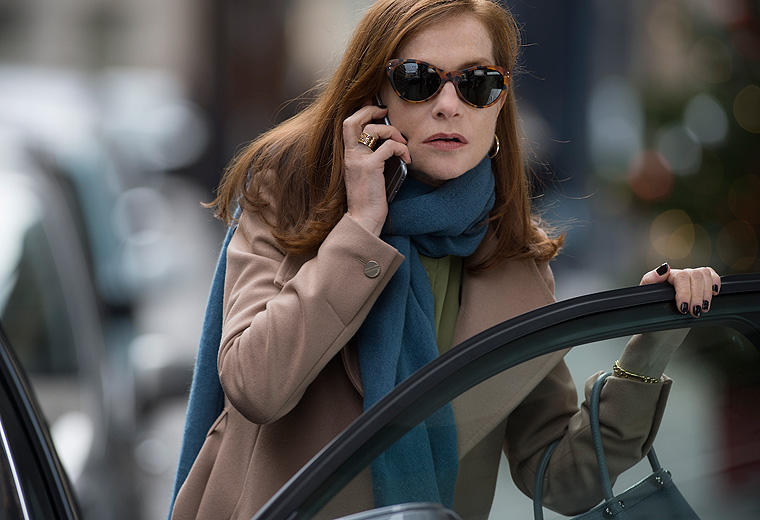 Rent Elle on Virgin Movies. Cert 18. Also available in HD
This genre-dodger saw Isabelle Huppert (The Piano Teacher) nominated for an Oscar as a woman who is violently assaulted in her home and proceeds to exact a strange kind of revenge. It's horrifying, but peculiarly funny – you'll laugh through the screams and scream through the laughs. Cult director Paul Verhoeven (Basic Instinct) is behind the camera.
For a beautiful, twisty nightmare…
Rent Personal Shopper on Virgin Movies. Cert 15. Also available in HD
From award-winning director Olivier Assayas (Clouds Of Sils Maria), this eerie French-set but mostly English-language mystery thriller stars Kristen Stewart (Snow White And The Huntsman). She plays a personal shopper living in Paris who is trying to make contact with her dead twin brother. It's Hitchcock does high fashion.
For a psychological head-spinner…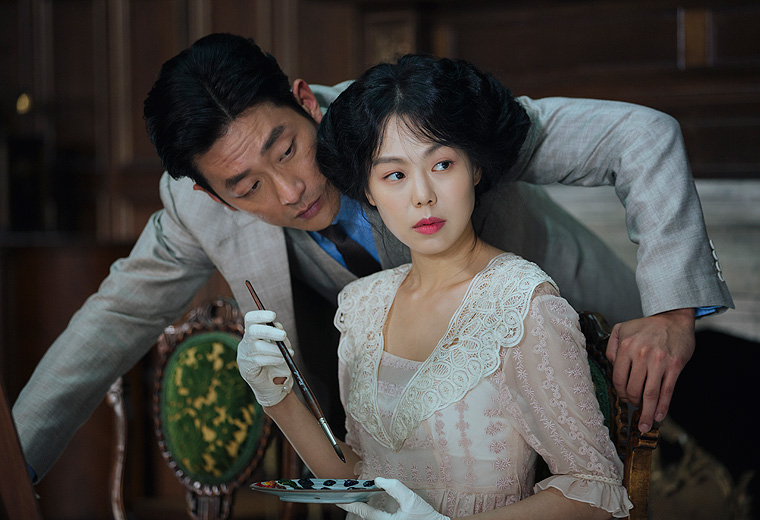 Rent The Handmaiden, coming this August to Virgin Movies. Cert 18. Also available in HD
Putting an erotic spin on the crime thriller, this 1930s-set South Korean film focuses on a woman hired as a handmaiden to a Japanese heiress, while involved in a complex plot to defraud her. If you've never seen a Korean film before, this beautifully shot piece is a strong place to start.
Find the first episode of False Flag now in Catch Up > Channels > FOX, or watch the series on Mondays from 31 July, 9pm, FOX/HD (CH 157/199). Also available for 30 days after broadcast in Catch Up > Channels > FOX