Sometimes, you've got to let your bestie know just how much you appreciate them. After all, they're there for you in your ups and downs, reply to your texts late at night, and are always on hand to listen to anything you might need to ramble about. In other words: they're a total star. What better way to let them know than having a BFF night in with a movie all about epic friendship? We've even got a selection for you right here. Crack open the ice cream, grab the popcorn and get ready to weep and laugh along to these amazing #friendshipgoals.
1. Hidden Figures (2017)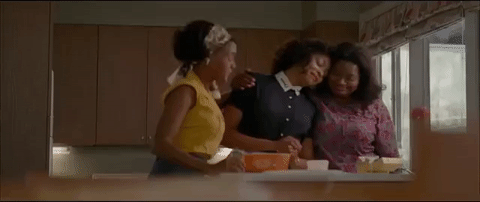 Taking on racism and getting someone to the moon are two mighty missions. To tackle them, Katherine (Taraji P. Henson), Mary (Janelle Monáe) and Dorothy (Octavia Spencer) unite to challenge perceptions within NASA while contributing significantly to its progress. Watching them grow and overcome obstacles together is one heartening thing, and we've got to confess that we love the space talk too.
Find Hidden Figures in On Demand > Movies > Virgin Movies
2. The LEGO Batman Movie (2017)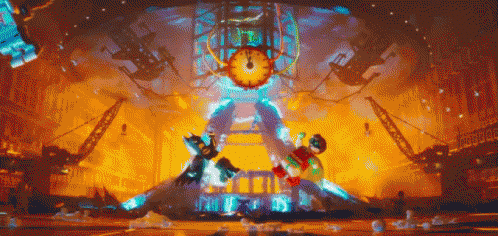 LEGO Batman (Will Arnett) devotes his time to saving Gotham, but has no friends. Result? He eats microwave lobster on his lonesome and ignores the excellent advice of Alfred (Ralph Fiennes), his lifelong butler. This all changes after he accidentally adopts Robin (Michael Cera). Soon Bruce Wayne learns that relying on others (and accepting that the Joker is your favourite enemy?!) is what life is all about.
Find The LEGO Batman Movie in On Demand > Movies > Virgin Movies
3. Swiss Army Man (2016)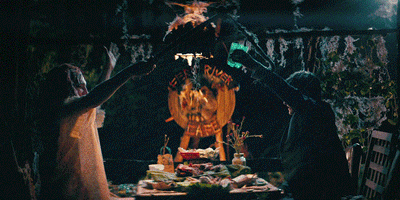 Stranded on a desert island, Hank (Paul Dano) comes across Manny (Daniel Radcliffe) and the pair become fast friends. The Swiss Army Man gets Hank out of many scrapes, and ultimately the two realise just how much they need each other. It's probably the weirdest movie about friendship you'll see this year.
Find Swiss Army Man in On Demand > Movies > Virgin Movies
4. Fantastic Beasts and Where to Find Them (2016)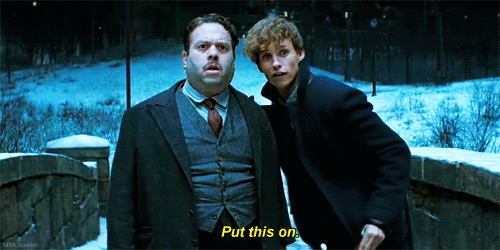 Okay, the Harry Potter spin-off is full of cuddly creatures and cool cat wizards, but the movie is above all about friendship. Newt, Jacob, Tina and Queenie quickly team up to save New York, and their banter and loyalty is something to behold. You may or may not cry during the movie's last minutes as Jacob steps into the rain, but either way we promise you a wonderful watch.
5. The BFG (2016)

A recluse giant and a little orphaned girl make the unlikeliest of friends, don't they? Yet, the two lonely souls find that they enjoy each other's company rather quite a lot, and it is Sophie (Ruby Barnhill) who comes up with a cunning plan to save her friend the BFG (Mark Rylance) from the oppression of his elder brothers. Watching the two encourage and protect each other is one rather endearing thing.
Find The BFG in On Demand > Movies > Virgin Movies
6. The Edge of Seventeen (2016)

Sometimes friends fight, and Nadine (Hailee Steinfeld) is on edge when she discovers that her BFF is dating her older brother. Feeling alone and betrayed, she turns to her English teacher (played by the always-delightful Woody Harrelson) to whom she confesses her darkest secrets. It's a moving story about reconciliation and forgiveness and when friendships get tough and it's pretty much bound to become a modern classic.
Find The Edge of Seventeen in On Demand > Movies > Virgin Movies
7. Central Intelligence (2016)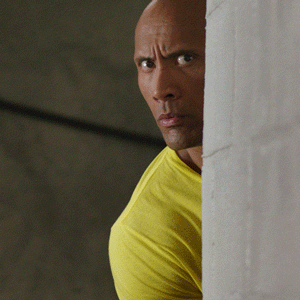 Sometimes old friends really can surprise you. Calvin (Kevin Hart) is dragged back into the life of his high school pal Bob (Dwayne Johnson) when the latter asks him for help with a CIA case. Yup, Bob is now an agent who's turned his life around. The two get tangled up into a series of misadventures that tests just how far they can trust each other after all these years.
Central Intelligence is available now on Sky Cinema
8. Star Trek (2009)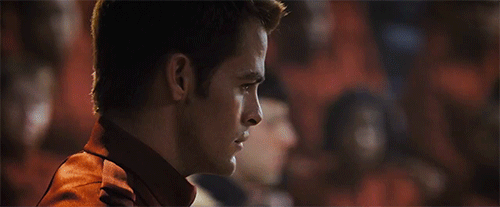 There's space, special effects, alien creatures and starships aplenty. But Star Trek is really all about friendship among the crew, and above all that of James T. Kirk (Chris Pine) and Spock (Zachary Quinto). The two become instant frennemies on their first meeting, but grow to trust each other as they are forced to team up to save themselves. Seeing the two grumpy officers finally decide to truce and become true friends gets us aww-ing like nothing else. And if you're up for more of their adventures, the movie's two sequels are also available on Sky Cinema.
Hidden Figures is available on Virgin Movies from Monday 3 July
Watch brand new movies on demand every week with Virgin Movies. To find out the latest releases, press Home on your Virgin TV remote, then On Demand > Movies.