If you've been looking to set your sights on a thrilling new TV drama, think about taking some time off for Good Behavior.
From Monday 11th September, Full House customers can enjoy a brand new Virgin TV Exclusive, the suspense-fuelled and seductive Good Behavior, starring award-winning Downton Abbey actress Michelle Dockery in an exciting new role as a tough thief on a dangerous path.
Dockery plays Letty Raines, a con artist whose life is always one wrong turn or one bad decision from implosion. Fresh out of prison, Letty tries to stay afloat; reunite with her 10-year-old son who is currently being raised by her mother Estelle and show up for the mandatory check-ins with her parole officer, who carries his own demons that threaten his ability to do his job.
Chaos returns to Letty's life when she overhears a hitman (Argentine-Spanish actor Juan Diego Botto) being hired to kill a man's wife, and sets out to derail the job. She soon finds herself on a collision course with the killer, entangling both of them in a dangerously captivating relationship.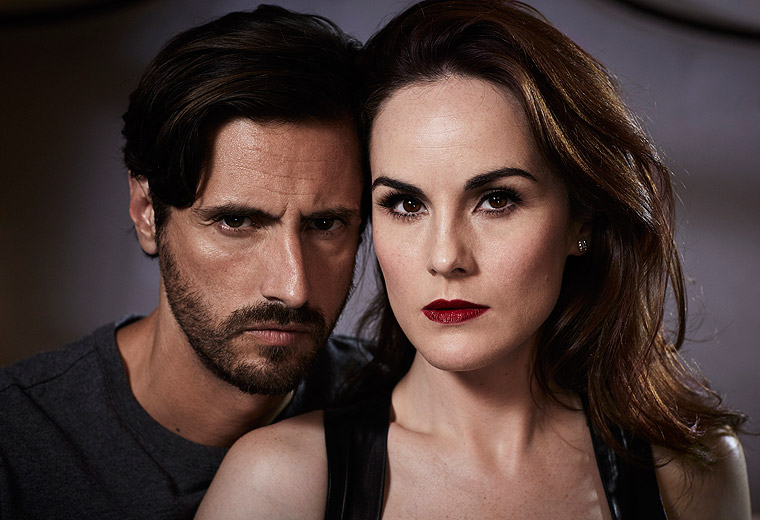 This new series consists of 10 one-hour long episodes, and the first six episodes will launch all at once on Virgin TV on demand from Monday 11th September, with each subsequent episode released every following week.
That's not all! Just as this first season finishes, Virgin TV will then continue with the much-anticipated second series from Monday 16th October, with new episodes becoming available every week on the same day and date as they air in the US.
Good Behavior marks Virgin Media's seventh exclusive UK launch, following in the footsteps of hugely successful box sets Ash vs Evil Dead, Kingdom, Magic City, Billy & Billie, Full Circle and most recently, Imposters.
As a result, Virgin Media now boasts an exciting library of exclusive programmes – all available to Virgin Full House TV (previously known as XL TV) customers at no extra charge through the Virgin TV V6 or TiVo boxes as well as on mobile devices through the Virgin TV Anywhere app available on iOS and Android.
Not long to wait! The first six episodes of Good Behavior will be available on demand from Monday 11th September.