Watch episode 1, Sunday, 9.05pm + episode 2, Monday, 9pm. Also available for 30 days in Catch Up > Channels > BBC iPlayer
Watch out, there's a new detective heading to your screen and his name's Cormoran Strike! If he sounds familiar, that's because Strike is the star of three bestselling crime novels written by JK Rowling under the pseudonym Robert Galbraith (that's right, she doesn't just do stories about wizards). The first of these ace adaptations starts this Bank Holiday weekend on BBC One, with parts one and two of gripping three-parter The Cuckoo's Calling showing on Sunday and Monday night – and they're not to be missed.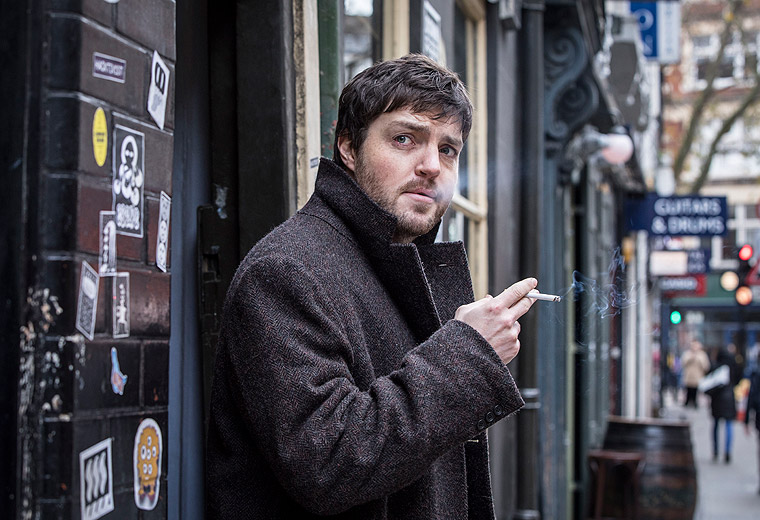 Strike (The Musketeers' Tom Burke, above) is a war veteran – and estranged son of a famous rock star – who ekes out a living as a private detective in the rough and tumble of central London. The sleuth is both physically and mentally damaged, but he's also brilliant at what he does. Which is just as well, because this case is a real head-scratcher.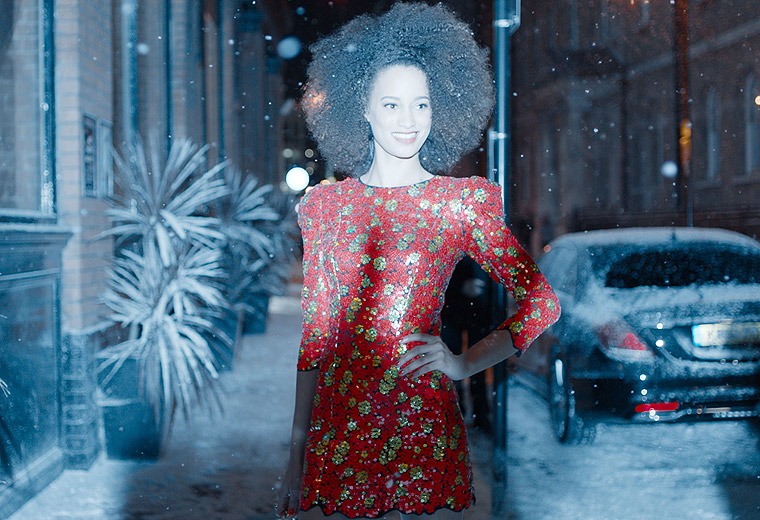 When supermodel Lula Landry (Elarica Johnson, above) plunges to her death from a balcony, it's assumed that she committed suicide. However, her brother John Bristow (Taboo's Leo Bill) insists that she was murdered, and hires Strike and crime-fighting partner Robin Ellacott (Holliday Grainger, Lady Chatterley's Lover) to investigate. But this mysterious case has danger at every turn, which means this dynamic – and sometimes dysfunctional – duo must stay firmly on their toes if they want to keep out of harm's way.
Ahead of Sunday's series premiere, we sit down with stars Tom Burke and Holliday Grainger to discover more about this huge new crime drama…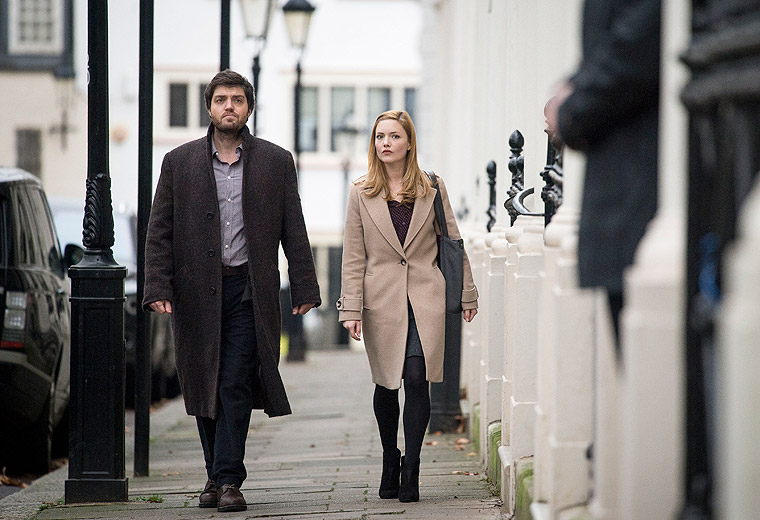 Hello to you both! Tom, what kind of detective is Cormoran Strike?
Tom Burke: He's been called a mix between Cracker and Columbo, which I quite like! He's a bit gruff but there's real warmth and wit there. Every so often you see the son of the rock star coming through, too.
He sounds like a bit of a maverick! What motivates Strike to solve crimes?
Tom Burke: Quite often it's money. He's not doing that well financially first of all. He treats it as another gig, but then it becomes more than that.
Holliday, what can you tell us about your character, Robin?
Holliday Grainger: Robin enters Strike's world as a temporary secretary and she quickly becomes invaluable to him. She's very generous and kind, but she's also very driven.
So just how much of a spark is there between them?
Tom Burke: Strike's spent his life coming up against people who have done something evil. Robin walks in and she's the complete opposite of that. She's the perfect woman for him but it's a total blind spot for Strike; it's just not the right moment.
Holliday Grainger: I don't think Robin knows she's in love with Strike! Her admiration for him is so caught up in her love of the job
Was JK Rowling hanging around on set much?
Tom Burke: When it's JK Rowling you think she'll have something brilliant to say in every single sentence, but I can't actually remember what she said apart from Strike not being self-pitying. We didn't see her a huge amount, though she was always available for input.
What makes this different from other detective dramas?
Holliday Grainger: The two main characters have a unique history. These aren't two polished detectives; this is a story about a damaged man and a woman learning this craft. They don't get it right all of the time.
Tom Burke: Tonally it's incredibly varied, just like the books. That was something we didn't want to lose.
Were any of the scenes particularly fun to film?
Holliday Grainger: We did a driving scene in an old Land Rover that was a lot of fun. I'd driven one before, so I knew all the tricks. It's rare for someone to ask you to drive across a field as fast as you can.
Tom Burke: We ate a lot of toffee because the scene required it – we ended up getting through loads of the stuff.
There are some terrific guest stars who appear throughout the adaptations of the three novels. Who did you enjoy working with the most?
Tom Burke: Leo Bill, Monica Dolan, Tim McInnerny… I don't want to say one person!
Holliday Grainger: Monica Dolan was amazing.
Which detective shows do you love the most?
Tom Burke: I've got a massive soft spot for Joan Hickson's Miss Marple, which a mate of mine referred to as a piece of accidental genius.
Is there pressure when you're playing two characters a lot of people are familiar with?
Holliday Grainger: I went to a wedding a while back and so many women were thrilled when I told them I was playing Robin that I started thinking about the pressure of taking on the role! I hope everyone thinks I've done her justice.
Tom Burke: You want to get the minutiae right. That can prey upon your mind. But you just have to get on with it and not overthink things.
Watch episode 1 of Strike: The Cuckoo's Calling, Sunday, 9.05pm + episode 2 Monday, 9pm, BBC One (CH 101) + BBC One HD (CH 108). Also available for 30 days in Catch Up > Channels > BBC iPlayer