Virgin Media has your family covered this August, particularly if you need some quality TV to keep the kids entertained over the school holidays. With the latest movie releases available to rent on Virgin Movies or watch via Sky Cinema, not to mention new weekly episodes of your favourite shows from the Disney Channels, Nick Toons and more, there are hours upon hours of quality family viewing just waiting to be uncovered.
Here's our pick of the best movies and TV shows that you must settle in and watch this summer...
The Boss Baby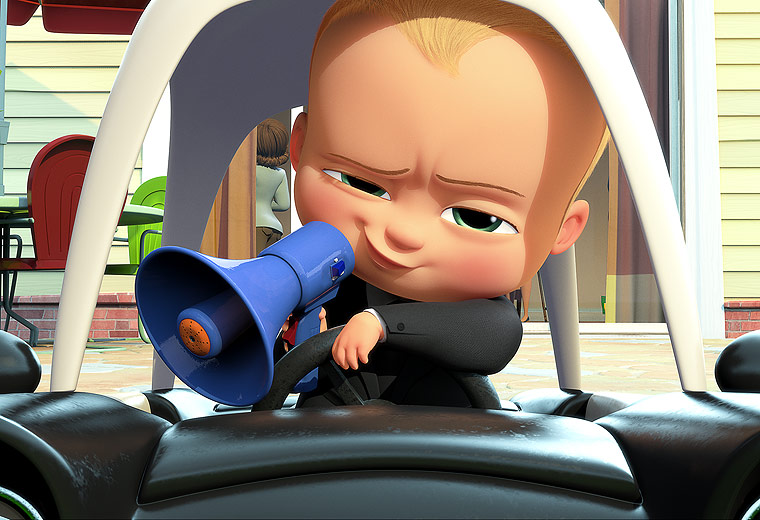 Watch The Boss Baby, new to rent on Virgin Movies. Also available in HD. Cert U
Alec Baldwin voices the eponymous star of this new DreamWorks animation: a sort of unholy cross between Donald Trump and a toddler. The Boss Baby sees an unwanted new arrival turn up on the doorstep of young Tim (Miles Bakshi), who is happy being an only child until he's forced to get along with his new suited-and-booted brother. Who can talk. And make business deals. And who enjoys spicy tuna rolls. It's fair to say he's not your average baby. Absurd flights of fancy and a neat line in accompanying tunes (The Beatles' Blackbird gets a run out) make this fun for all the family, not just the little ones.
The Powerpuff Girls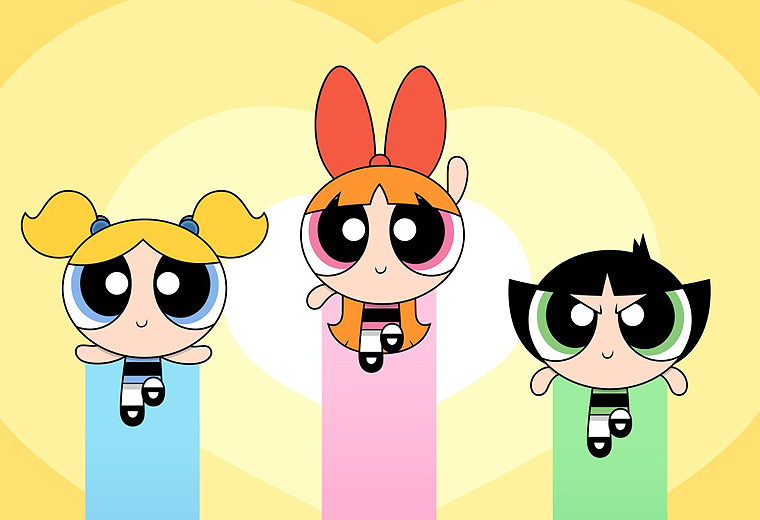 Find The Powerpuff Girls in On Demand > Kids > Cartoon Network
Blossom, Bubbles, and Buttercup are back, back, back! The original Powerpuff Girls have returned rebooted in an all-new series on Cartoon Network, but the action remains the same: it's all animated superhero antics, crime-fighting, candy hangovers, monster-battling and malevolence from malicious monkey Mojo Jojo. The girls still zip and zoom as if powered by a bellyful of energy drinks – it's like they never went away!
Moana
Watch Moana, available now in Sky Cinema on demand. Also available in HD. Cert PG
The latest princess to join the Disney stable, Moana shares many similarities with her fellow royals – youth, beauty, an "I want" song that's an absolute banger – but she's not quite cut from the same cloth. It's not a man that Moana seeks, but adventure itself, and she's willing to sail the oceans to find it, commanding gods and monsters along the way. It's another animated classic from Ron Clements and John Musker, the creators of Aladdin and The Little Mermaid, and the unforgettable music, written by Lin-Manuel Miranda, will inspire you to pack up your stuff, jump on board a boat and sail towards new horizons.
The Tom & Jerry Show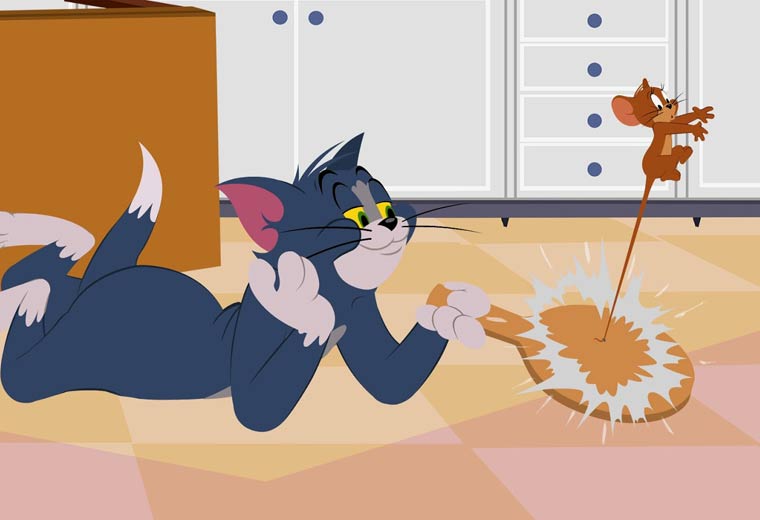 Watch The Tom & Jerry Show, weekdays, 1.30pm and 4pm, Boomerang (CH 730)
You can't beat the classics, so cosy up to a pair of true cartoon legends in Tom and Jerry. Some things never change: the animated ultraviolent oneupmanship between cat and mouse is as old as the medium itself, yet Tom and Jerry's perennial back-and-forth still feels fresh and vital, even for new generations. Who knows, maybe one day, Tom will actually win for once...
Storks

Watch Storks, available from Saturday 5th August in Sky Cinema on demand. Also available in HD. Cert U
More baby drama this month, as the Storks fly into town. Andy Samberg voices Junior, a stork working at a baby delivery company whose campaign for promotion is derailed when he has to deliver a pink-haired baby girl accompanied by the company screw-up. If you've seen Samberg in Brooklyn 99 you'll have an idea how fast-paced the humour is, but it has a wicked inventive streak à la Looney Tunes too; one sequence, in which storks and wolves fight in absolute silence so as not to wake the sleeping baby, is priceless.
DuckTales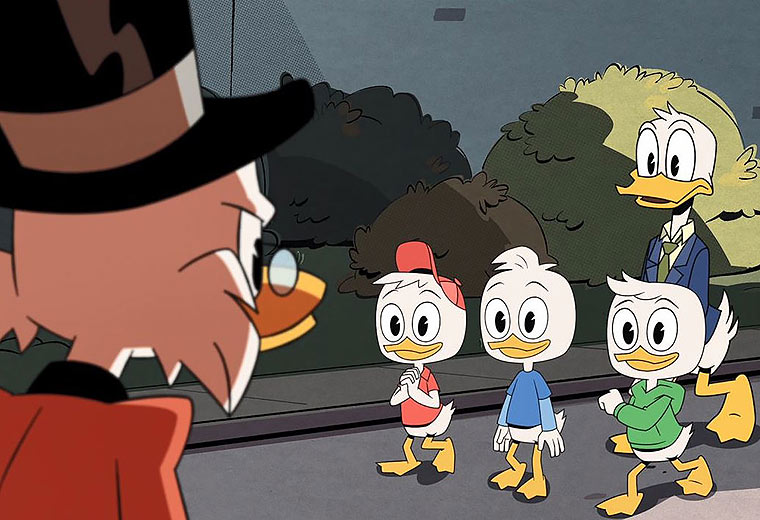 Watch DuckTales, from Monday, 5pm, Disney Channel (CH 724). Also available for 30 days in Catch Up > Channels > Disney Channel
The theme tune that never died now has a brand new series reboot to go with it – yes, DuckTales is back, as is Scrooge McDuck, Donald and his nephews Huey, Dewey and Louie, plus female companion Webby and idiot pilot extraordinaire Launchpad. High adventure is the name of the game and the DuckTales gang – led by David Tennant's Scrooge – are thrill-seekers down to their very last feathers. All together now: DuckTales... Oo-woo-ooh!
Nicky, Ricky, Dicky And Dawn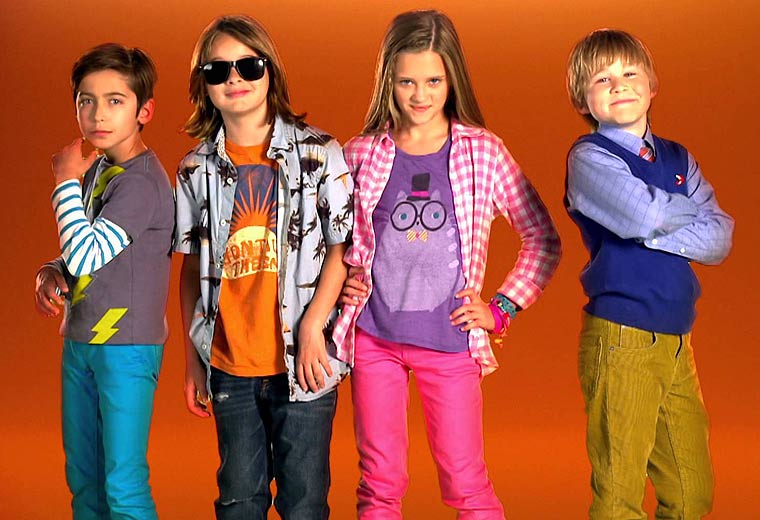 Watch Nicky, Ricky, Dicky & Dawn, weekdays from Monday 7th August, 4.30pm, Nickelodeon (CH 712)
High adventure is one thing, but can your kids relate to treasure-hunting ducks? A little bit closer to home are Nicky, Ricky, Dicky & Dawn, the stars of the new Nick comedy series about four 10-year-old quadruplets with only themselves for company. As expected, four growing kids can't be expected to get along all the time: they're forever getting into the kind of scrapes and shenanigans that only the best TV sitcoms can come up with. Expect four times the fun crossed with four times the mess...
Smurfs: The Lost Village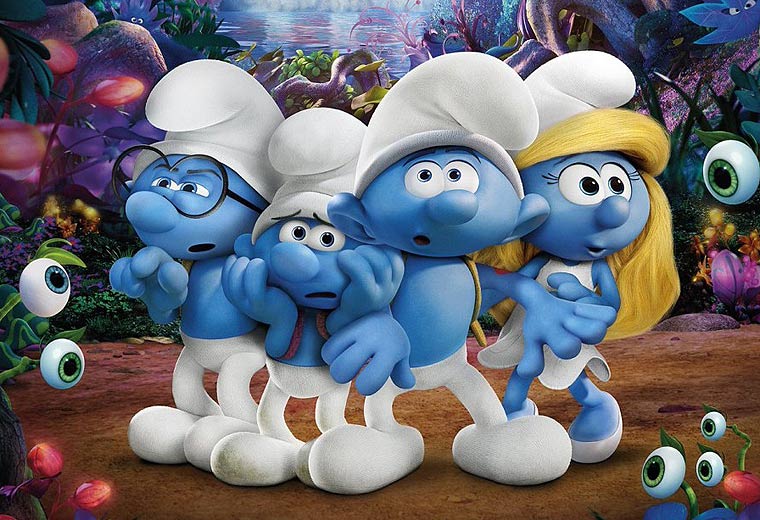 Watch Smurfs: The Lost village, available to rent on Virgin Movies from Monday 14th August. Also available in HD. Cert U
They're small, they're blue, they're just for you – The Smurfs are back in an all-new animated feature-length adventure! This time, sole female Smurfette makes an amazing discovery in the Forbidden Forest before she's captured by Gargamel, meaning Papa Smurf and the gang have to rescue her before the evil wizard can destroy their village. Bright, colourful and with a fresh smattering of that classic Smurfs humour, it's unmissable if you loved the first two Smurfs movies.
Teenage Mutant Ninja Turtles
Watch Teenage Mutant Ninja Turtles, from Monday 21st August, Nick Toons (CH 717)
The Teenage Mutant Ninja Turtles made their TV debut in 1987, meaning this year is the 30th screen anniversary of Leo, Donny, Raph and Mikey. Celebrate by catching their latest adventures with all-new Teenage Mutant Ninja Turtles episodes courtesy of Nick Toons. This is the ultimate TMNT experience, featuring the usual martial artistry, pizza-gobbling and cowabunga-ing, but with new storylines featuring alternate dimensions, dinosaur warriors and Zombie Shredder. Turtles fans new and old owe it to themselves to tune in.
Trolls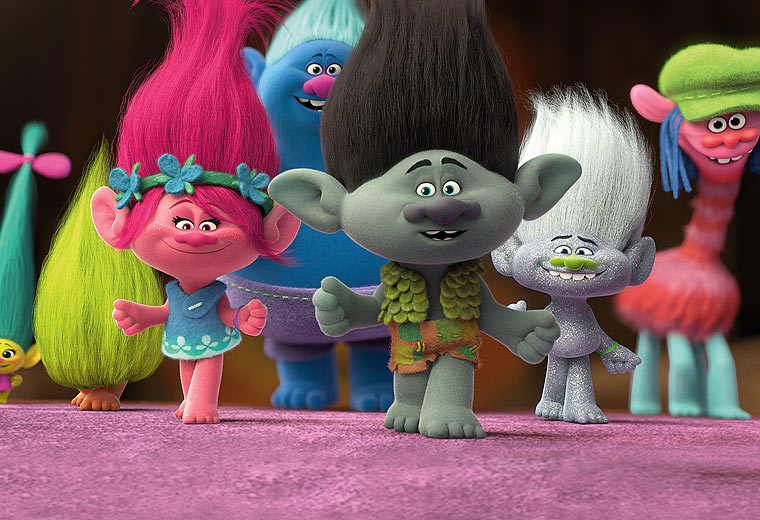 Watch Trolls, available from Saturday 26th August in Sky Cinema on demand. Also available in HD. Cert U
Featuring that infernal Justin Timberlake song you've been humming for about 18 months, Trolls is about as musical and colourful an animation as you'll find this year. The colourful little gonks with the wacky hairdos have finally made their own movie: upbeat Poppy (voiced by Anna Kendrick) and miserable outsider Branch (Timberlake) must work together for the good of Trollkind to rescue their friends from the evil Bergen. The fact they do so while singing a selection of floor-filling tunes is to their credit – get ready to whip your hair back and forth and fall in love with Trolls all over again.