This week there's a new cookery show hoping to win our hearts, two black comedies from the BBC, and the Dragons return to their den to devour more nervy hopefuls.
Child Genius
Monday 14th August at 8pm on Channel 4 (CH 104)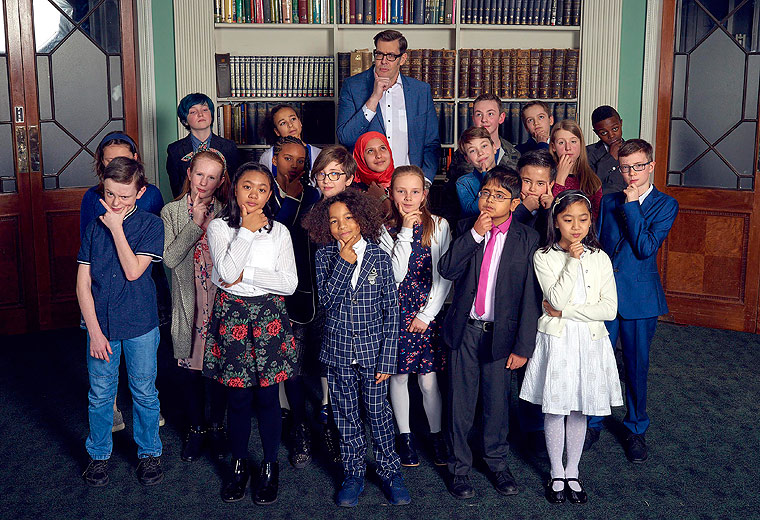 Why you should watch: Because it's a stark, sobering reminder that children can often outwit you.
What's the gist?: Returning for 2017, Child Genius pits a bunch of swotty scamps against one another, in a battle for the title of Britain's brightest child.
What challenges will the kids face?: There's everything from spelling and linguistic memory rounds, to ones that test their logic and reasoning.
You'll also discover: Britain's pushiest parents.
Who's presenting?: The appropriately bespectacled Richard Osman.
Record Child Genius now on TV Anywhere
The Big Family Cooking Showdown
Tuesday 15th August at 8pm on BBC Two (CH 102)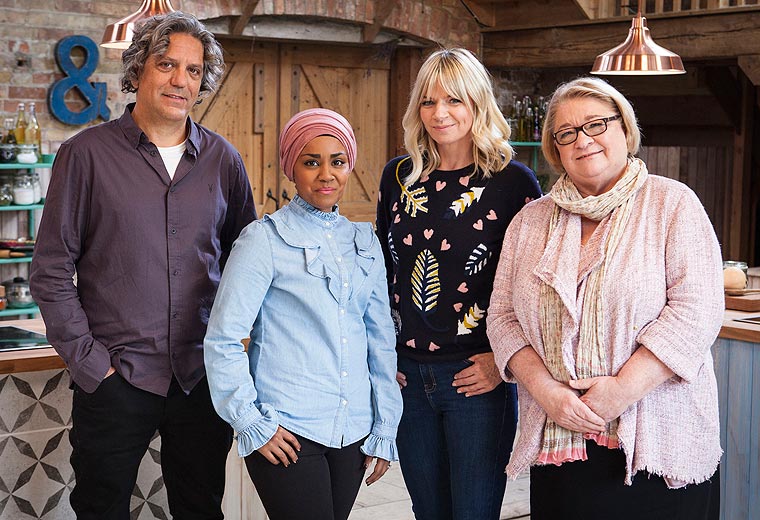 Why you should watch: It might just have the ingredients to fill that Great British Bake Off-sized hole in your soul.
What's the lowdown?: Amateur foodie families face off against one another with their favourite recipes – but don't be expecting any old nosh.
What are the challenges?: There's the £10 challenge, in which they've got to feed a family of four on a budget, and the "Impress the Neighbours" challenge, where there's no budget at all.
Who's presenting?: Zoë Ball and Bake Off champ Nadiya Hussain.
Who's judging?: Professional chefs Giorgio Locatelli and Rosemary Shrager.
Record The Big Family Cooking Showdown now on TV Anywhere
Quacks
Tuesday 15 August at 10pm on BBC Two (CH 102)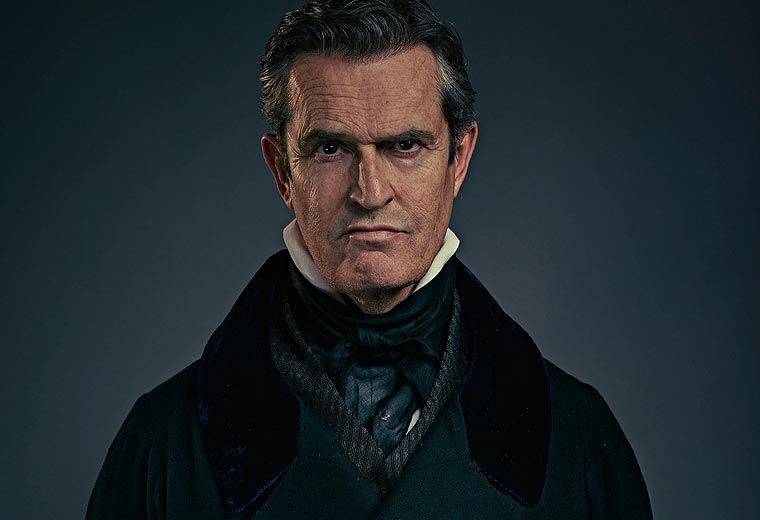 Why you should watch: Because you don't get enough costume comedies these days.
What's it about?: Four young medical pioneers in Victorian London – back in the fun ol' days where you got to do experiments without worrying about ethics or germs.
Who's in it?: Mathew Baynton from Horrible Histories plays a psychiatrist, Rory Kinnear from Skyfall plays a showy surgeon, and Tom Basden from Plebs plays a druggy dentist turned amateur anaesthetist.
First up: Following a botched amputation, surgeon Robert is convinced to have a crack at a pioneering operation.
Expect: Gore and laughs aplenty, along with a grizzly insight into medical practices of the mid-1800s.
Record Quacks now on TV Anywhere
Celebrity MasterChef
Wednesday 16th August at 8pm on BBC One (CH 101)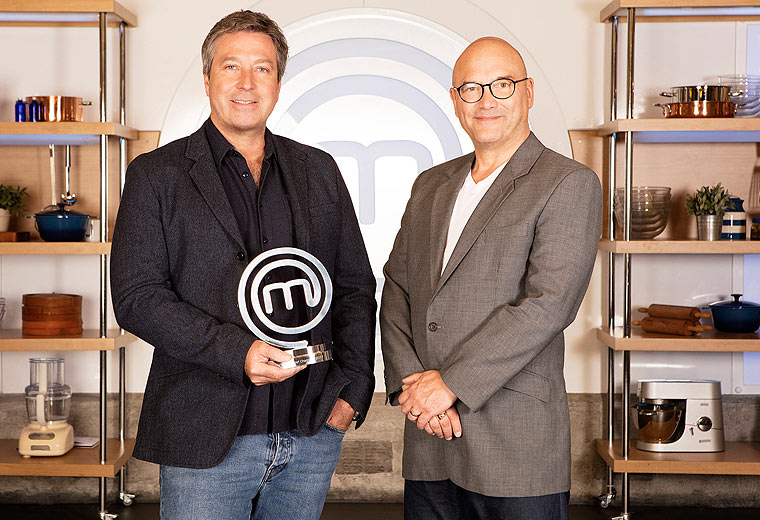 Why you should watch: Because it's MasterChef and it's practically illegal NOT to watch it.
What's happening?: John Torode will be chewing giant mouthfuls with an eerily deadpan look on his face, while Gregg Wallace struts around like a man who can't quite believe how lucky he is. So, the usual.
Who's competing this time?: The smorgasbord of celebs includes S Club 7's Rachel Stevens, the lovely Debbie McGee, and snooker legend Stephen Hendry.
Oh, and not forgetting: Vic Reeves! Who, by the way, did a notoriously dark and surreal MasterChef comedy sketch back in the 1990s.
Who won last year?: Actor-presenter Alexis Conran.
Record Celebrity MasterChef now on TV Anywhere
No More Boys And Girls: Can Our Kids Go Gender Free?
Wednesday 16th August at 9pm on BBC Two (CH 102)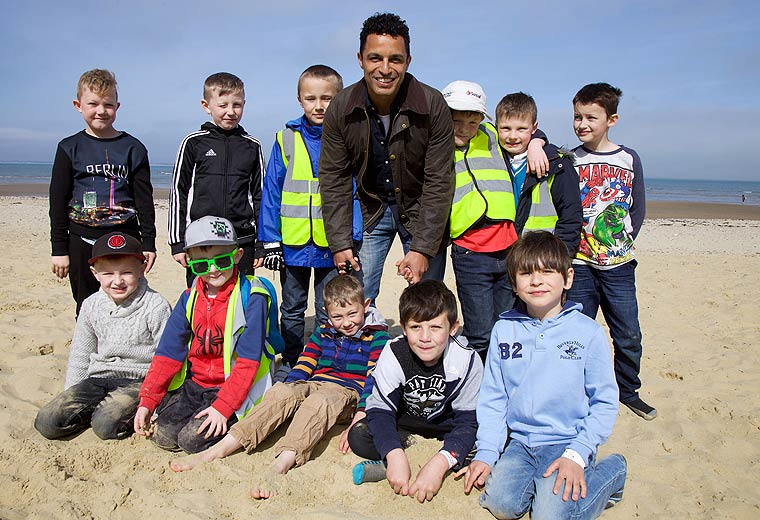 Why you should watch: Gender is one of the most hotly debated topics of the moment.
What goes down?: This documentary follows a ground-breaking social experiment, in which a doctor creates a "gender-neutral" classroom for seven-year-olds.
What for?: To see if the way we treat boys and girls differently is the real reason for a lack of gender equality.
Does that even affect kids?: Yep, young Louis already thinks "boys are cleverer than girls, because they get into the President easier".
What's more: Pint-sized non-feminist Tiffany simply thinks "men are better at being in charge". Twitter isn't going to like that…
Record No More Boys And Girls now on TV Anywhere
Professor T
Friday 18th August at 9pm on More4 (CH 147)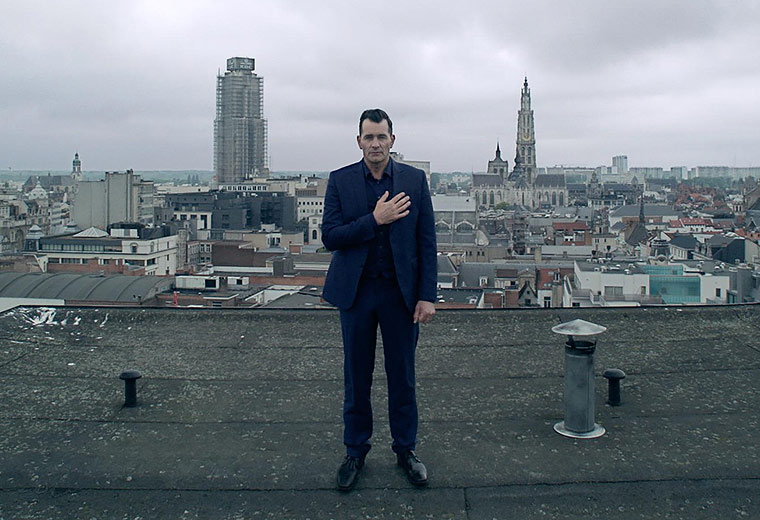 Why you should watch: Because it was good enough to import from Belgium.
What shouldn't deter you from watching: Subtitles.
What's the gist?: This quirky crime drama follows Jasper Teerlinck, an eccentric professor who lends his brilliant mind to a police case.
Who's the quarry?: A mystery rapist attacks a victim in similar circumstances to an un-caught attacker 10 years previous – and the police are under lots of pressure to find out who he is…
Who's in it?: Some bloke named Koen De Bouw – though he could be the Brad Pitt of Belgium for all we know.
Record Professor T now on TV Anywhere
The Defenders
Friday 18th August on Netflix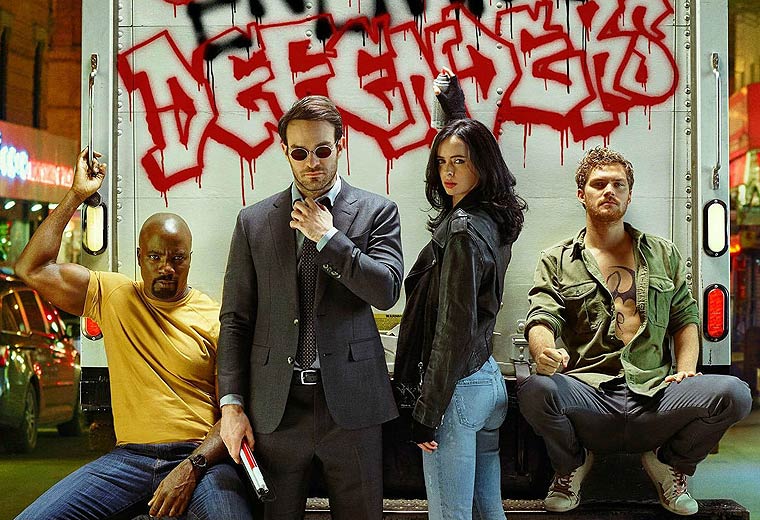 Why you should watch: Like we need a reason to watch superhero stuff.
Who are The Defenders?: A dream team made up of iconic Marvel heroes Daredevil, Jessica Jones, Luke Cage, and Iron First.
Who's in it?: Show regulars Charlie Cox, Krysten Ritter, Michael Colter, and Finn Jones – with Sigourney Weaver as the villain.
What's the plot?: Burderened by their own personal trials and tribulations, the four heroes join forces to save the Big Apple from the bad guys.
Expect: Epic fight scenes, jazzy special effects, witty one-liners, and geeky comic relief aplenty.
The Defenders is available to watch on Netflix from Friday 18th August
Dragons' Den
Sunday 20th August at 8pm on BBC Two (CH 102)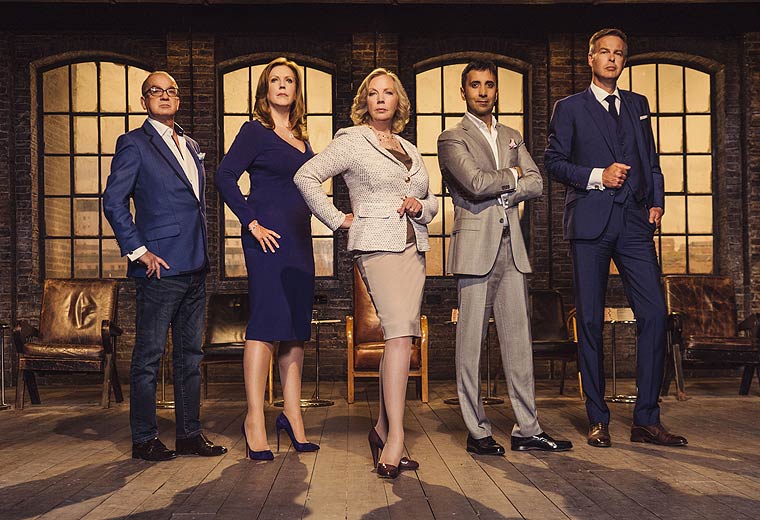 Why you should watch: Watching people's daft business ideas get sneered at, ripped apart, and brutally rejected just never gets old.
If you've not seen it before: Sweaty, stuttering inventors try not to have nervous breakdowns while pitching their ideas to a jury of James Bond villains.
Which dragons are returning?: Veteran dragons Peter Jones and Deborah Meaden, along with relative newcomer Touker Suleyman.
Who are the new dragons?: "Shrewd investor" Tej Lalvani who works for his father's business, and Jenny Campbell, who last year sold a cash machines business for £50 million.
Take a shot: Every time Deborah Meaden frowns at figures that don't add up.
Record Dragons' Den now on TV Anywhere
Astronauts: Do You Have What It Takes?
Sunday 20th August at 9pm on BBC2 (CH 102)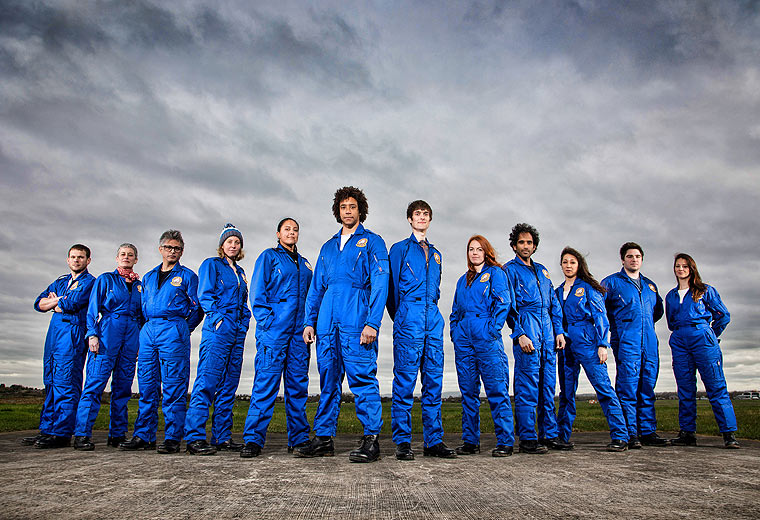 Why you should watch: It's like I'm A Celeb… but for clever people.
What's the premise?: Twelve intellectual, highflying folk compete in a series of space-related challenges to win a glowing job reference for a possible job as an astronaut.
So they're not even guaranteed a job?: Correct, they're not even guaranteed a trip to space.
What to expect: They'll train at the state-of-the-art German Space Centre, the Kennedy Space Centre in Florida, and a top secret facility in Sweden that kindly let them film.
Look out for: Chris Hadfield. Yep, the astronaut who did that version of Bowie's Space Oddity while actually in space.
Record Astronauts: Do You Have What It Takes? now on TV Anywhere
Ill Behaviour
Sunday 20th August at 10pm on BBC Two (CH 102)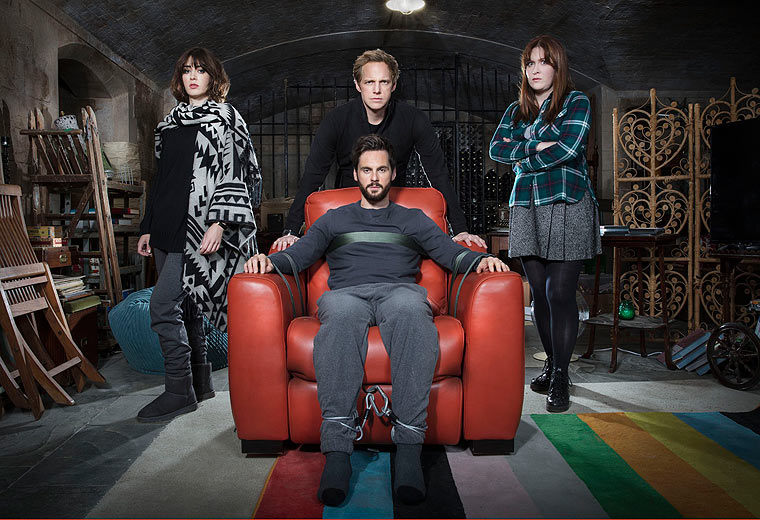 Why you should watch: It's a daring bit of dark comedy.
What's the plot?: A couple of friends discover their mate is treating his cancer with only fruit juice and positive thinking, so decide to help him against his will.
How?: By holding him hostage and bringing in a rogue, alcoholic oncologist, to administer chemotherapy. Yep, this really is the plot, and it really is a comedy.
Who's in it?: Chris Geere from Waterloo Road, Tom Riley from The Collection, and Lizzy Caplan from Mean Girls.
It's written by: The great Sam Bain, who co-wrote Peep Show.
Record Ill Behaviour now on TV Anywhere