The nights are drawing in. You're starting to eye up that thick jumper in the wardrobe. Cocoa suddenly seems more appealing. Yes, autumn is almost here, so what better time to find out about all the awesome telly heading your way in the coming months on Virgin TV?
There are bucketfuls of great shows on between now and November (metaphorical buckets, that is – you still receive them on Virgin TV in the normal way), with top-drawer dramas, cracking comedies, fantastic factual treats and sensational sporting action to entertain you in stunning HD. Whether you're old-school and marking them on your calendar, or using WishList™ on your TiVo® box, it's time to make a note of this lot…

The Davina Hour, starts this Monday, 9pm, W HD (CH 191)
Join Davina McCall for a brand-new eight-part series, as she puts the world to rights with expert guests on a number of big dilemmas.
Doctor Foster, starts this Tuesday, 9pm, BBC One HD (CH 108)
Still reeling from series 1's explosive finale? Book an appointment with Suranne Jones for another shot of compelling drama.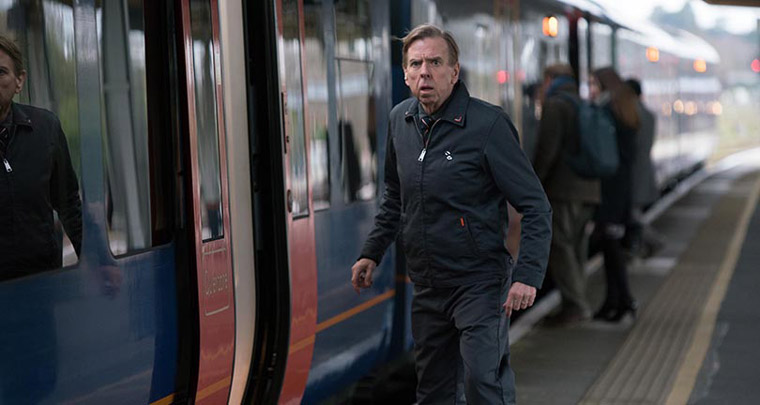 Philip K Dick's Electric Dreams, coming this September, Channel 4 HD (CH 141)
Step into the bizarrely brilliant mind of the writer behind Blade Runner, Minority Report and Total Recall with this anthology series based on some of his other works. Timothy Spall (Mr Turner), Anna Paquin (True Blood) and Bryan Cranston (Breaking Bad) are among the top cast.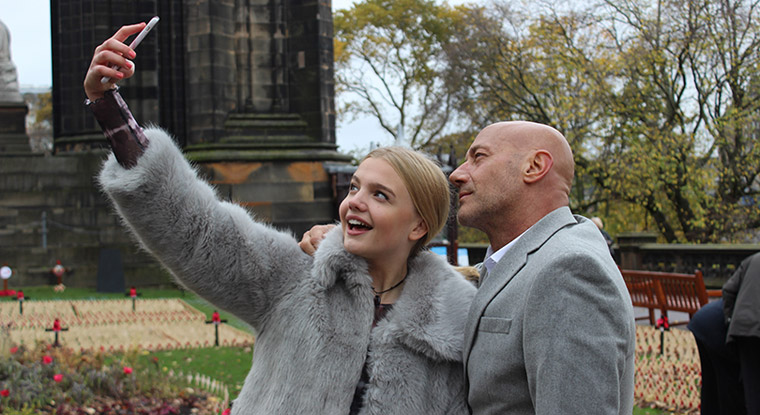 I Can Make You A Supermodel, from Thursday 21 September, Lifetime® HD (CH 208/209)
American modelling agent extraordinaire Paul Fisher starts his search for the next catwalk superstar in this glamorous new reality series.

Keeping Up With The Kardashians 10-Year Anniversary, from Monday 25 September, hayu (CH 210) + the hayu app
Has it really been a decade since reality TV's most famous family started gracing our screens? Toast Kim, Khloe, Kylie et al with a glitzy celebration on the box.
Sing: Ultimate A Capella, starts Friday 29 September, Sky 1 HD (CH 109)
Thirty voice-only groups go head to head in a brand new series hosted by Cat Deeley. The prize for being pitch perfect? The chance to record an album at the legendary Abbey Road Studios and release a Christmas single.
Chelsea v Manchester City, Saturday 30 September, 5pm, BT Sport 1 HD (CH 527)
Get set for a whirlwind clash at Stamford Bridge, as two sides battling for the Premier League crown square off.
The Loud House, weekdays from 4 September, 5.30pm, Nicktoons (CH 717)
Listen up! Follow the adventures of Lincoln Loud and his ten (count 'em!) sisters in brand new episodes of this cracking animated series for little ones.
Arsenal v Brighton, Sunday 1 October, midday, BT Sport 1 HD (CH 527)
Brighton's Premier League odyssey continues at the Emirates Stadium, where they take on the might of the Gunners.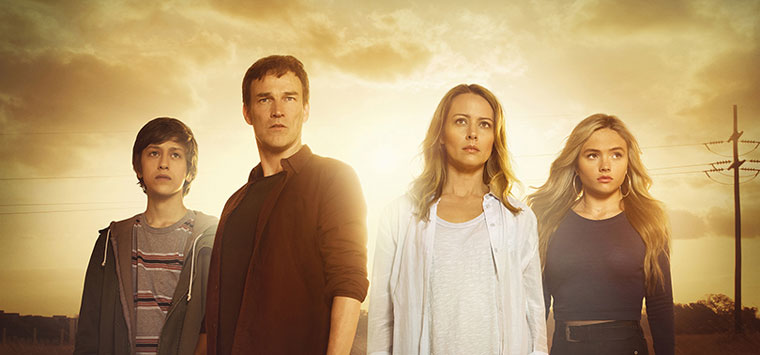 The Gifted, coming Sunday 8 October, 9pm, FOX HD (CH 199)
Following the success of the awesome Legion, prepare for more mutant japes in this major new series from the States. In a world where mutated humans are treated with suspicion and fear, a special institute works hard for a future of peaceful coexistence.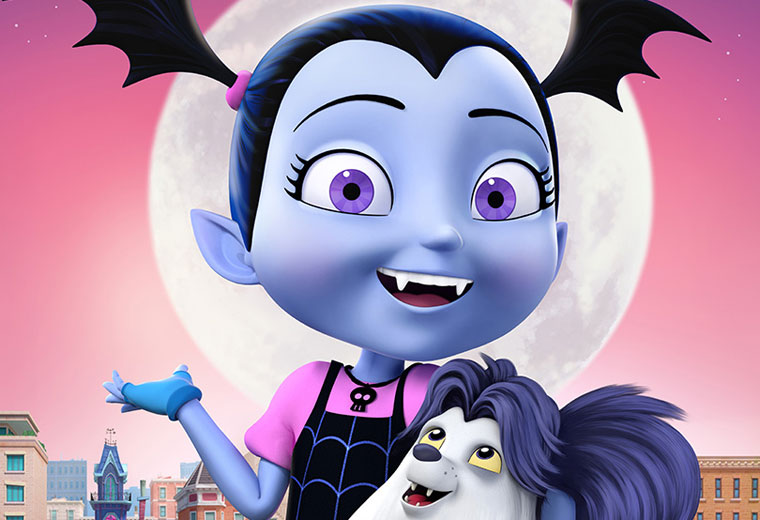 Vampirina, starts Wednesday 11 October, 5.30pm on Disney Junior (CH 727)
It's hard work being a young vampire moving from Transylvania to Pennsylvania with your family, as you'll be able to see in this ace new animated series for kids!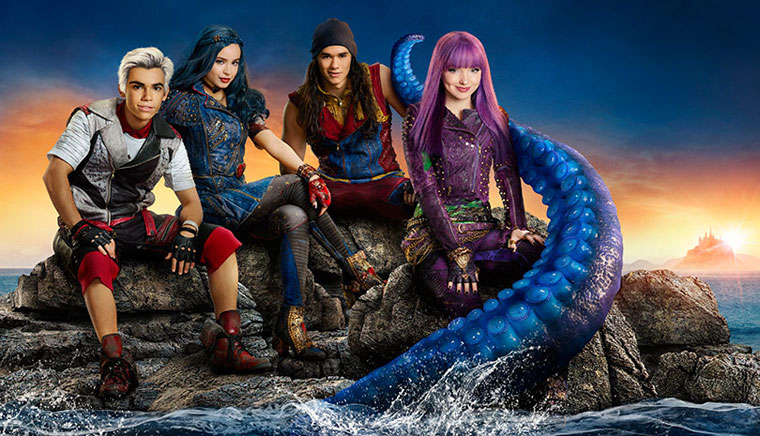 Descendants 2, coming this October, Disney Channel (CH 724)
Expect even more excitement with the long-awaited sequel to Disney's popular 2015 musical fantasy, with Mal heading back to the Isle of the Lost to find her nemesis Uma.
Star Wars: The Freemaker Adventures, Mondays to Thursdays from 16 October, 4pm, Disney XD (CH 707)
The battle for the galaxy rages on in brand new episodes of this hit animated spin-off series that's packed with planet-hopping fun.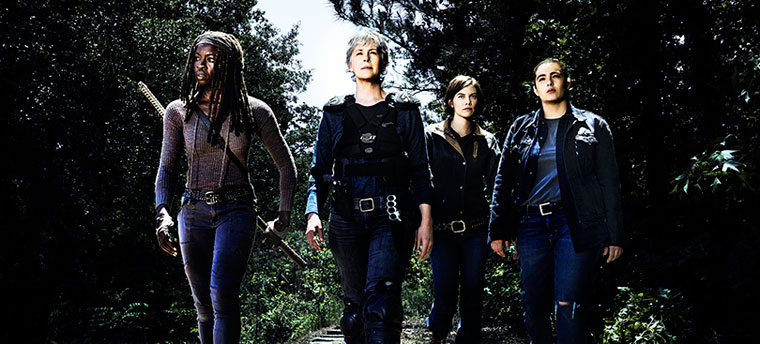 The Walking Dead, returns Monday 23 October, 9pm FOX HD (CH 199)
Not long to go now. Season 8 of the gloriously gory horror drama is creeping up on us, but what fate is in store for Rick Grimes and the gang? Just remember to leave the light on when you're watching… and look out for the seasons 1-7 Box Set landing on 22 September – the perfect chance for a refresh!

The Good Doctor, coming this October, Sky Living HD (CH 111)
Freddie Highmore (Charlie And The Chocolate Factory) dons his white coat in this new medical drama, taking the lead role as a paediatric surgeon who has autism and savant syndrome.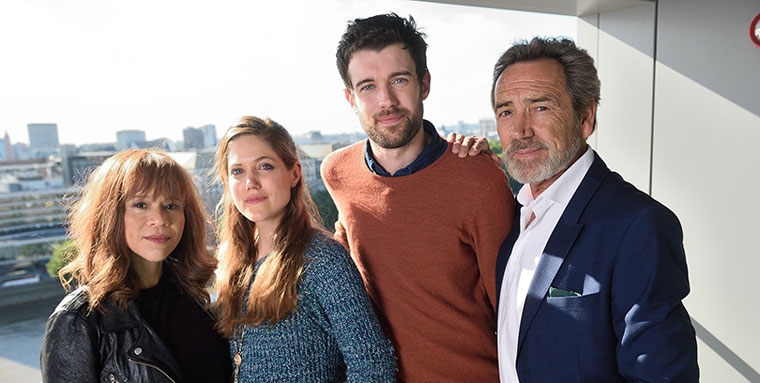 Bounty Hunters, starts Tuesday 24 October, Sky 1 HD (CH 109)
Written by and starring comedian Jack Whitehall, this brand new action comedy series follows an antiques dealer and his efforts to reclaim a load of cash after mistakenly buying some dodgy treasure. His quest takes him from London to New York to Mexico, in the company of co-star Rosie Perez (Pineapple Express).
The Flash, returns this October, Sky 1 HD (CH 109)
Everyone's favourite speedy superhero returns for more blink-and-you'll-miss-it action in season 4 of the hit US drama. And there are some new allies and villains in town…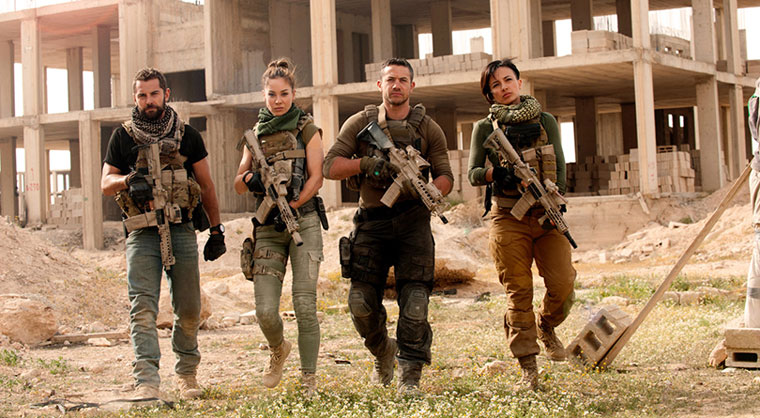 Strike Back, returns Wednesday 1 November, Sky 1 HD (CH 109)
Lock and load for series 6 of Sky's heart-pounding action drama series later this year. Bring it on!
The Long Road Home, coming this November, National Geographic HD (CH 268)
In 2004 an American army platoon was ambushed in Baghdad on a day that became known as Black Sunday. This new scripted drama starring House Of Cards' Michael Kelly retells the incredible story.
Savage Kingdom, coming this November, Nat Geo WILD HD (CH 265)
British acting royalty Charles Dance returns to narrate a new series of the nature documentary show that shines a light on the natural world's opposing cliques.
Grey's Anatomy, coming this November, Sky Living HD (CH 111)
The hit medical drama reaches season 14 – and it looks like things are going to be as hectic as ever at Grey Sloan Hospital.
Liverpool v Chelsea, Saturday 25 November, 5pm, BT Sport 1 HD (CH 527)
One of the Premier League's most iconic fixtures, follow the action when the Reds go up against the champions on Merseyside.
Diane Fossey: Secrets In The Mist, coming this December, National Geographic HD (CH 268)
Get closer to the pioneering primatologist with this thought-provoking three-part documentary series about her life, narrated by Sigourney Weaver (who played Fossey in acclaimed drama Gorillas In The Mist).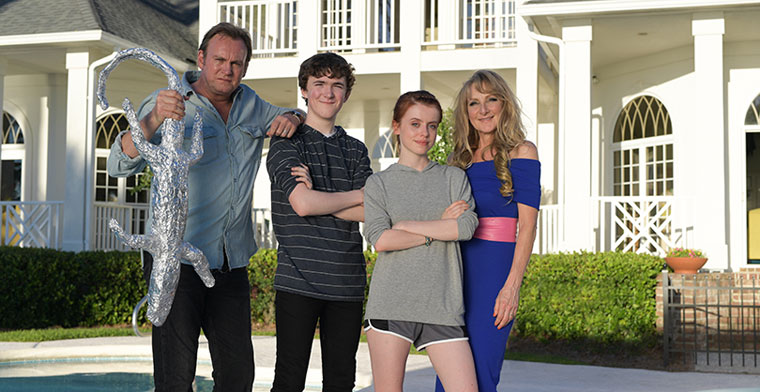 Living The Dream, coming soon, Sky 1 HD (CH 109)
Have you ever wondered what it would be like to move from Yorkshire to Florida and run a trailer park? All your questions will be answered in this new comedy starring Philip Glenister (Outcast) and Lesley Sharp (Three Girls).
The Librarians, coming soon, Syfy HD (CH 165)
Shhh. Just between you and us, season 4 of Syfy's fantasy adventure series will be back before the end of 2017.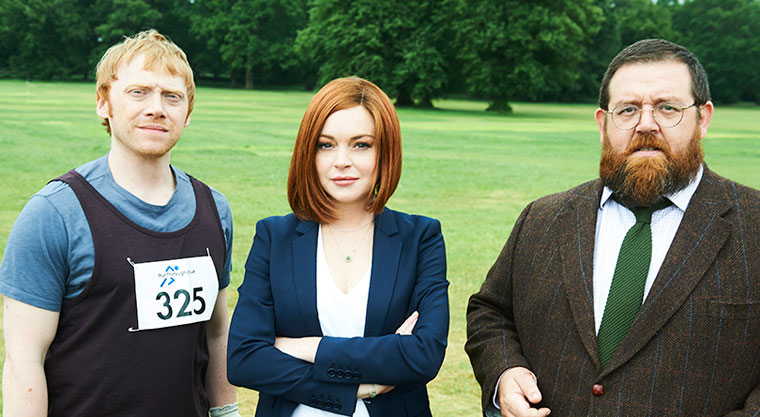 Sick Note, coming soon, Sky 1 HD (CH 109)
Rupert Grint (Harry Potter) flexes his comedy muscles in this new sitcom about a young man who's misdiagnosed with a terminal illness. The problem is, because everyone's suddenly being so nice to him, he doesn't want to tell them that he's actually OK.
Red Dwarf XII, coming soon, Dave HD (CH 194)
All aboard the galaxy's most dysfunctional mining ship for a brand new series of the hugely popular British comedy!
Gunpowder, coming soon, BBC One HD (CH 108)
Think you know the story of the Gunpowder Plot? Think again. Kit Harington (Spooks: The Greater Good), Liv Tyler (Lord Of The Rings) and Peter Mullan (Top Of The Lake) lead an all-star cast in this hugely anticipated new drama.
Peaky Blinders, coming soon, BBC Two HD (CH 162)
Sigh. Series 4 of the gritty drama about Brummie gangsters is still a good couple of months away – but it'll be worth the wait. After all, star Cillian Murphy has already described it as "the best one yet".
The Woman In White, coming soon, BBC One HD (CH 108)
Ben Hardy (X-Men: Apocalypse) and Jessie Buckley (War And Peace) star in a new adaptation of Wilkie Collins' classic psychological thriller.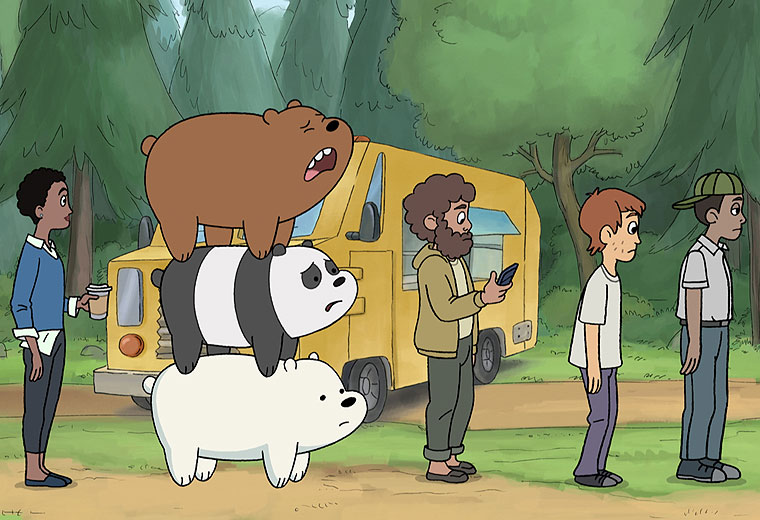 We Bare Bears, coming soon, Cartoon Network HD (CH 732)
They're cute, they're cuddly, they're trying to get along with their human neighbours – and they'll be back later this year with new episodes!