A big new X-Men spin-off, and a crime drama that might just be the new Wire, are among the highlights to keep us glued to our seats in the coming week.
The Apprentice
Wednesday 4th October at 9pm on BBC One (CH 101)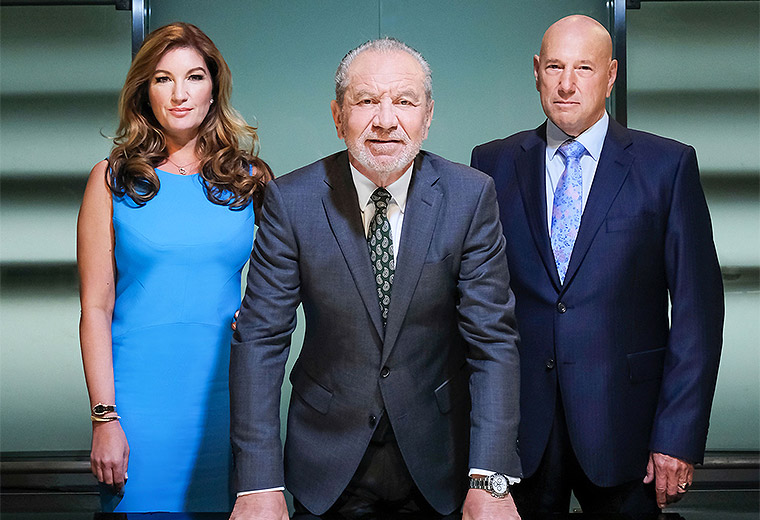 Why you should watch: Because Lord Sugar wills it.
Also: Watching a bunch of hopefuls in cheap suits running around failing at things never gets old.
First task: The gang have to create and sell their very own gourmet burgers.
Idiotic debate of the day: A couple of contestants have a spat over the definition of "organic".
Look out for: Lots of former Apprentice winners suddenly turning up to brag about their successes. Yes, really.
Celebrity Showmance
Wednesday 4th October at 9pm on ITV2 (CH 115)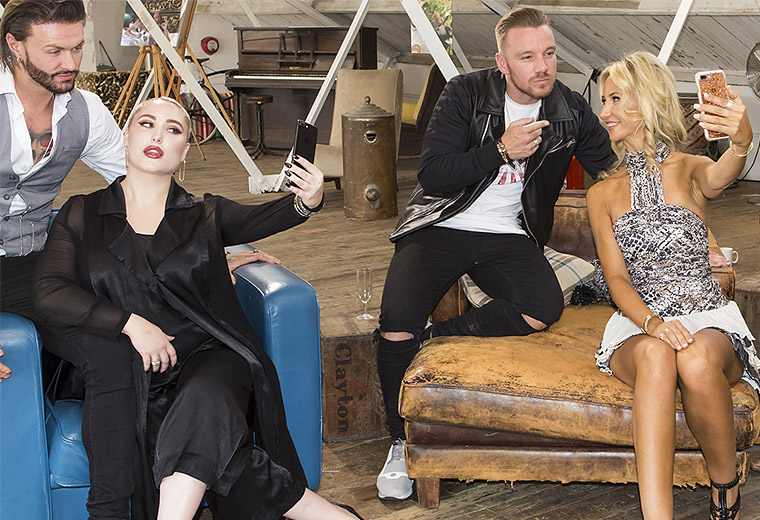 Why you should watch: It's that rare beast: a genuinely original and interesting reality show.
What's the gist?: A bunch of celebrity pairings have to use Twitter, Instagram and other social media to fool the world into thinking they're in love.
Woah, that's well meta: One could almost say it's a thoughtful, self-referential analysis of viral media in our turbulent times. Featuring that woman off TOWIE.
Who's in it?: Aforementioned TOWIE lady Chloe Sims, rapper Abz Love, someone off Geordie Shore… you get the drift.
Unlikely celebrity offspring appearance of the week: David Hasselhoff's daughter will also be faking love in exchange for Likes.
Dimension 404
Thursday 5th October at 5pm on Syfy (CH 135)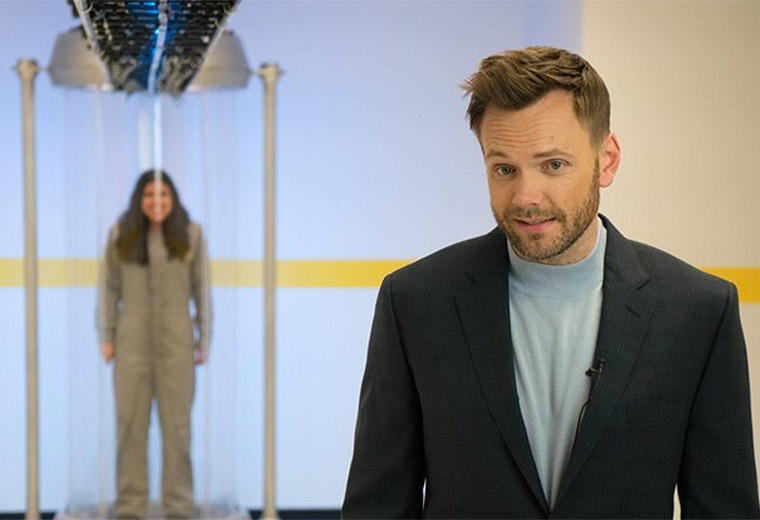 Why you should watch: It's like a new version of The Twilight Zone, but about the Internet age.
Give me another reason: It's only narrated by MARK frickin' HAMILL.
First up: The opening story is about a young chap who signs up to a dating app, with very bizarre results.
One for the Gleeks: The episode stars Glee alumnus Lea Michele.
Sounds a bit Black Mirror: Yes, only more light-hearted and fun, and less liable to make you want to hide in a bunker biting your fingernails.
Modern Family
Friday 6th October at 8.30pm on Sky1 (CH 110)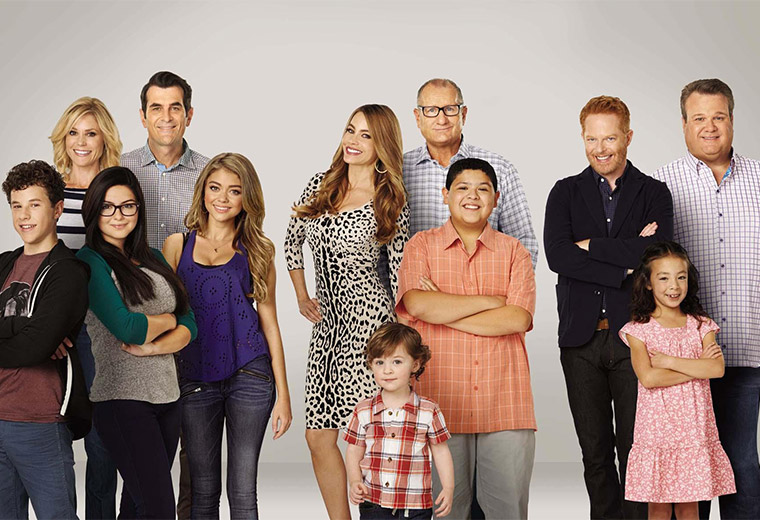 Why you should watch: It's the brand new season of the world's biggest sitcom.
What's happening?: The dysfunctional clan go on a big relaxing vacation on a boat on a lake. And by relaxing we mean, chaotic and stressful.
Quote of the episode: "I don't trust lakes. Where I come from, this is where we dump drugs and dead bodies."
Expect: Random bickering, sudden realisations of impending old age, and the appearance of an old crush.
Don't expect: A serene, happy time on a lake.
Porridge
Friday 6th October at 9.30pm on BBC One (CH 101)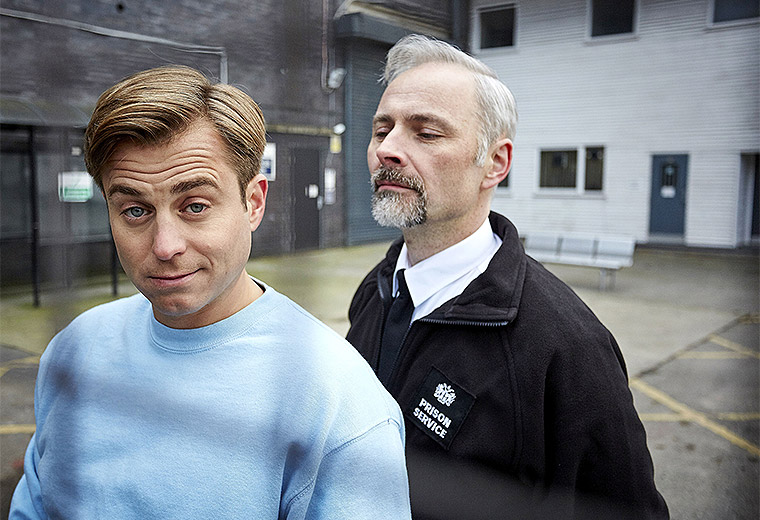 Why you should watch: Who knew this update of the classic Ronnie Barker prison sitcom would be so arresting?
Pah, I hate reboots!: Actually it's a sequel, about the original Fletch's grandson. Plus, it's from the same writers as the original.
What's the new Fletch banged up for?: Cyber crimes, naturally.
In the first episode: Our cheeky hero helps his fellow cons with their letters home. Aww.
Trivia tidbit: His cellmate Lotterby is named after the show's original director.
Sing: Ultimate A Cappella
Friday 6th October at 9pm on Sky1 (CH 110)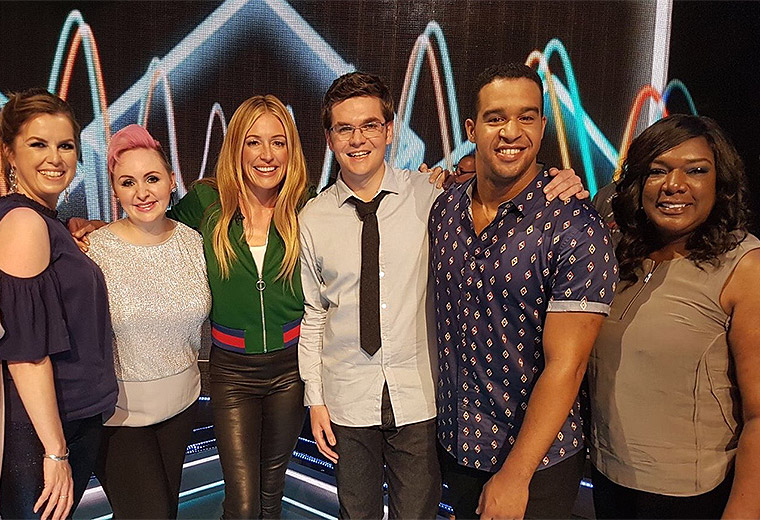 Why you should watch: Yes, it's another singing competition, but it has a twist.
What's that, then?: As the title suggests, the groups will be relying entirely on their own voices, with no instruments backing them up.
Who's hosting?: Cat Deeley, who's come back from the US like returning royalty.
Best group name: Semi-Toned. Or maybe, Tune Army.
Look out for: Guest cameos from Midge Ure and Gregory Porter in episodes to come.
Basquiat – Rage to Riches
Saturday 7th October at 9pm on BBC Two (CH 102)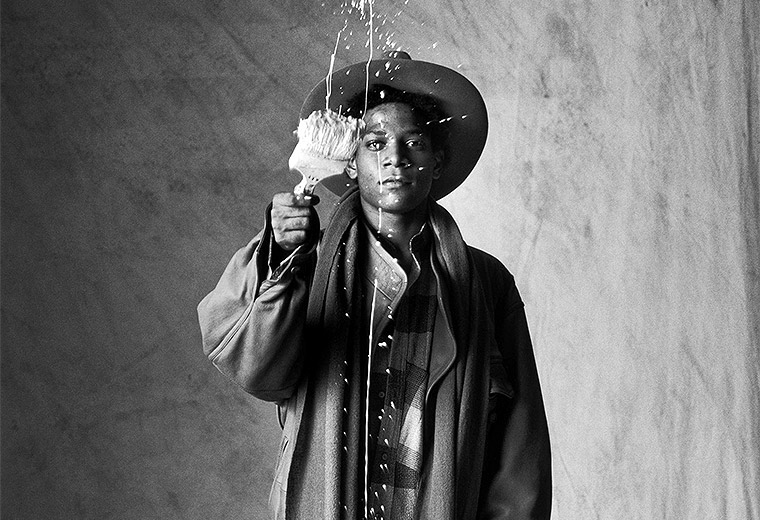 Why you should watch: This promises to be a fascinating look at a game-changing American artist.
Who was Basquiat?: A self-taught, black American kid who rose to become one of the most iconic painters of his generation.
What to expect: Interviews with his relatives, fellow artists and colleagues, with plenty of juicy 80s stories.
Why now?: The documentary coincides with a major Basquiat exhibition at London's Barbican.
Trivia tidbit: There was a Basquiat movie which starred David Bowie as Andy Warhol.
Louis Theroux: Dark States
Sunday 8th October at 9pm on BBC Two (CH 102)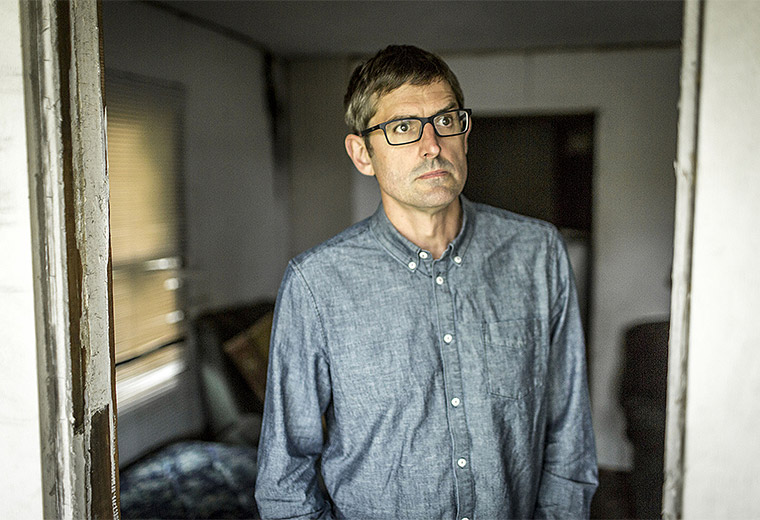 Why you should watch: Because it's a Louis Theroux documentary, and you can't not watch one of those.
Where is he this time?: Huntingdon, West Virginia. Where very bad things are afoot.
What kinds of bad things?: There's an epic heroin epidemic that's tearing the whole community apart.
How bad could it be?: Well, they call it Heroin Town for a reason.
Yikes: Even Louis will be hard-pressed to maintain his usual deadpan expression this time.
The Gifted
Sunday 8th October at 9pm on FOX (CH 157)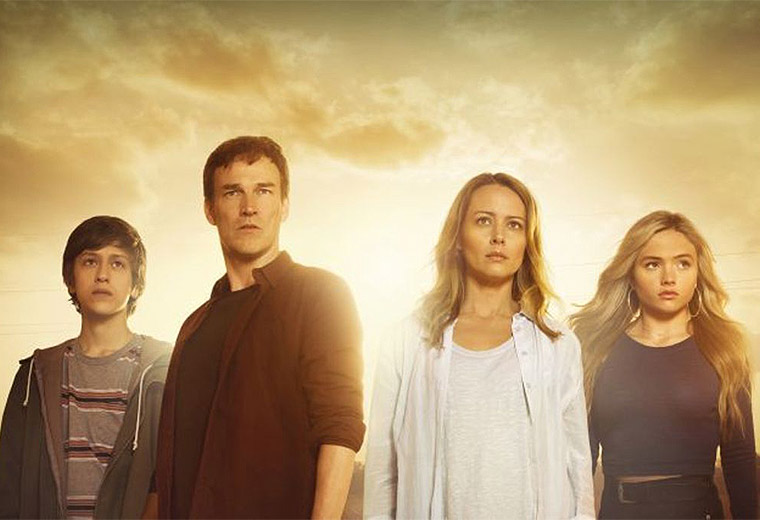 Why you should watch: It's a major new TV drama set in the X-Men universe. Oh yes.
What's the gist?: An estranged couple are forced to go on the run from the government when their kids display mutant powers.
Who's in it?: Stephen "True Blood" Moyer heads up the cast.
How X-Men-ish is this?: Aside from being set in the actual world of the movies? Well, the pilot is directed by Bryan Singer.
Look out for: A Stan Lee cameo in the very first episode, so keep your eyes peeled.
Snowfall
Sunday 8th October at 10pm on BBC Two (CH 102)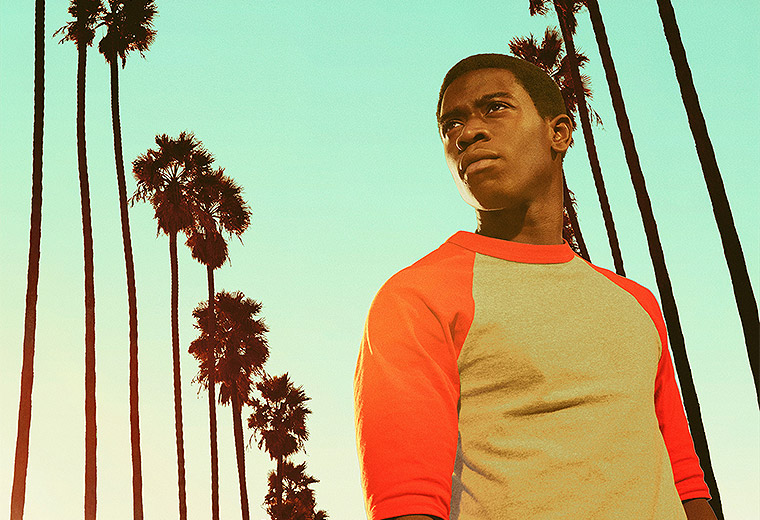 Why you should watch: This new drama about the start of the crack epidemic in 80s America might be the Next Big Thing.
How epic is it?: It has a number of intersecting plots, including the story of a teenage dealer, a CIA agent and a crime cartel boss's niece.
Prestigious pedigree alert: The show was created by John Singleton, director of landmark movie Boyz n the Hood.
Watch if you like: The Wire, Narcos and El Chapo.
Trivia tidbit: Michael Hyatt, who plays a key character, got her name from her childhood love of Michael Jackson.