This week sees the take off of Red Dwarf XII, 80s glamourfest Dynasty gets a sparkling new reboot, and a flurry of famous folk go fugitive in Celebrity Hunted…
Timewasters
Monday 9th October at 10pm on ITV2 (CH 115)
Why you should watch: To jazz up your Monday.
What's the gist?: A jazz band made up of four South London lads travels back in time to the 1920s – and get stuck there.
How did they manage that?: Because it turns out a smelly lift in a block of flats is a time machine. Not quite a DeLorean, really.
What do they do?: They make the most out of being in the Roaring Twenties, and introduce 21st Century tunes to an incorrect era.
In other words: It's kind of like Goodnight Sweetheart, only ruder and with more brass instruments.
Celebrity Hunted
Tuesday 10th October at 9.15pm on Channel 4 (CH 104)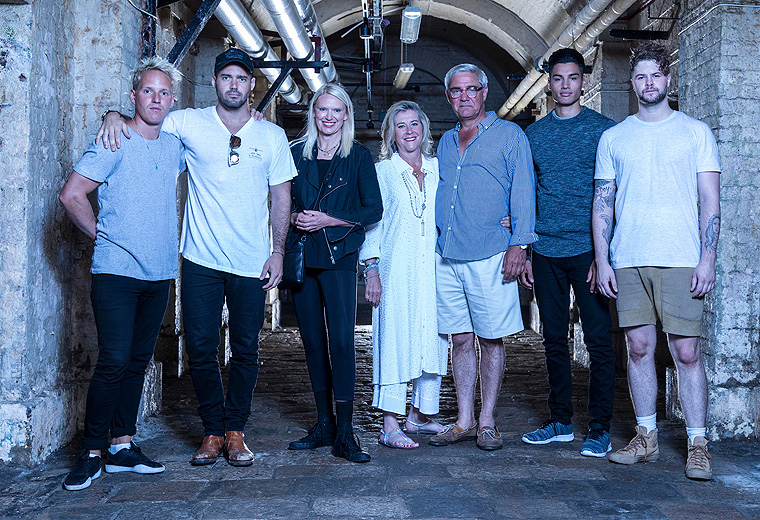 Why you should watch: Because there will be at least one celeb in this that you've always wanted to go away.
Is it the same as the regular show?: Yep, contestants attempt to go off-grid – all the while being pursued by a group of professional detectives and their pesky drones.
What makes this a bit more challenging: Is that the contestants are immediately recognizable to anyone that's ever watched Channel 4.
Who are the celebs?: They include Made in Chelsea's Spencer Matthews and Jamie Laing, Strictly champ Jay McGuinness, the boozy posh couple from Gogglebox, and the always-up-for-a-challenge Anneka Rice.
Most likely to get caught: Gogglebox's Steph and Dom, because they'll probably stop off for a glass of red and leave a credit card trail.
X Company
Tuesday 10th October at 9pm on History (CH 270)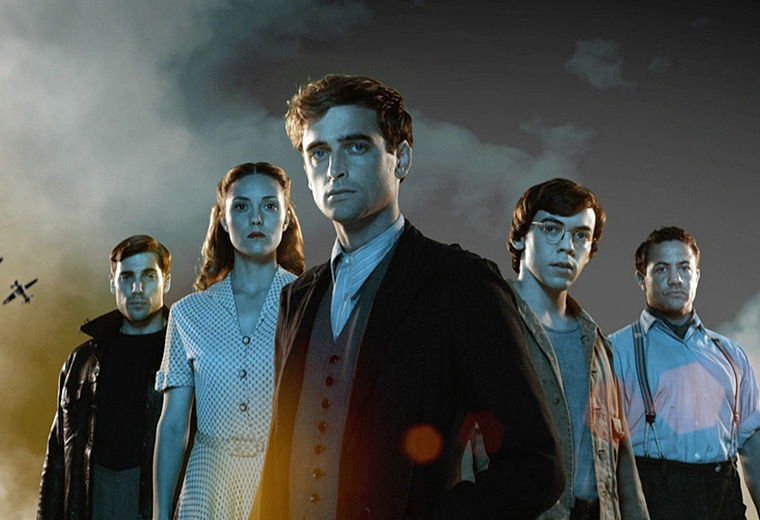 Why you should watch: It's like Hogwarts, but for Second World War spies.
Why X Company?: Because X-Men was already taken.
What's it about?: A newly assembled team of agents hone their espionage skills at a Canadian training facility, before getting deployed in Europe to join the fight.
Which season is this?: It's the first one, but the second and third have already aired in the US.
Expect: Action, cool spy stuff, and a few personal struggles thrown in for good measure.
Once Upon A Time
Tuesday 10th October on Netflix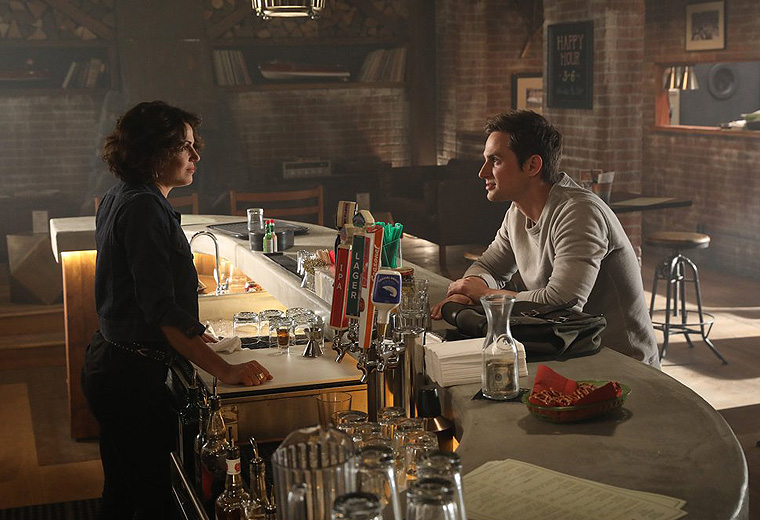 Why you should watch: Because there's no such thing as being too old for fairy tales.
What's it about?: This epic saga reinvents delves into the real lives of fairy tale characters, somehow managing to add grit without losing the magic.
Which means?: Things like Cinderella getting on the back of a motorbike happen.
What's going on with season 7?: This series is having a major reboot, with a new location, brand new versions of existing characters, and clever tactics from the writers to justify it all.
Anyone returning?: Only three regulars, including The Evil Queen, Rumplestiltskin and Captain Hook.
The Exorcist
Wednesday 11th October at 9pm on Syfy (CH 135)
Why you should watch: It's a chilling modern take on the classic horror film, but with unusually good-looking priests.
What do they do?: They help people tackle dangerous demonic forces – last season they helped the Rance family, the matriarch of which turned out to be Regan from the original movie.
In this season: A foster family bite off more than they can chew when one of their kids gets demonised.
Expect: Hollywood-worthy special effects make-up, spooky demonic voices, and that troubling Tubular track.
Don't expect: Projectile pea soup and creative ways to use a crucifix. Sorry.
Zapped!
Thursday 12th October at 9.40pm on Dave (CH 127)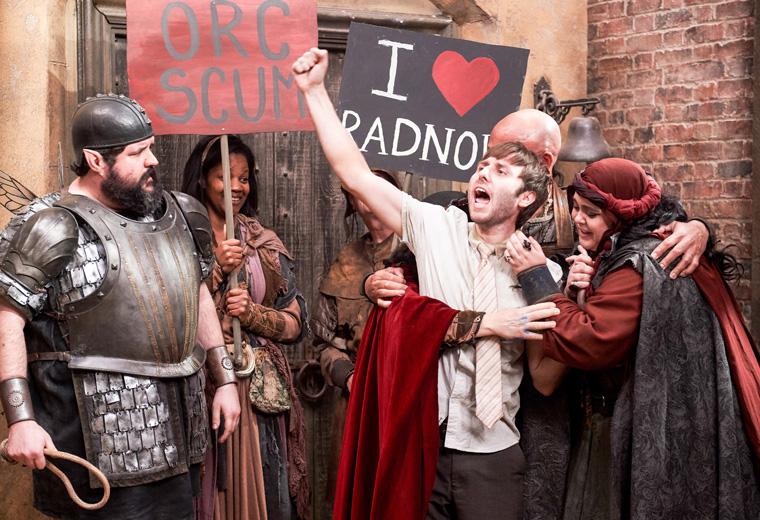 Why you should watch: It's silly silly silly.
What is it?: A fantasy/comedy series that follows office temp Brian, who finds himself in the kooky magical realm of Munty.
What's in Munty?: Orcs, psychotic fairies, blood-sucking hipsters, and an annual Pear Fair.
Who's in it?: James Buckley, aka Jay off The Inbetweeners.
In episode one: Brian's accused of starting a war, and has to prove his innocence via a trial by combat.
Red Dwarf
Thursday 27th October at 9pm on Dave (CH 127)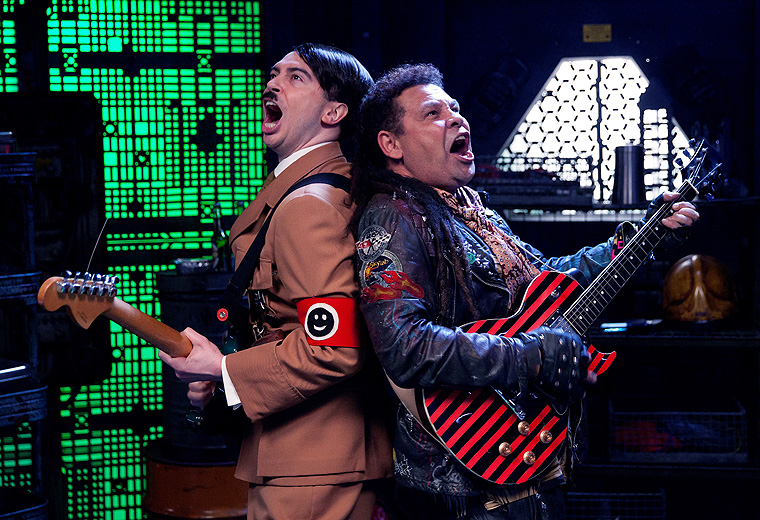 Why you should watch: It's Red Dwarf, so you'd be a smegging lunatic to miss it.
Which series is this now?: Twelve, and there's going to be six shiny new episodes.
In the first one: Lister and his crew visit a research station, where scientists have come up with a cure for evilness.
Who have they tested it on?: Earth's nastiest and naughtiest people, including Stalin and Hitler.
Unlikely bromance alert: Cured Hitler and Lister do some serious bonding with a guitar.
Dynasty
Thursday 12th October on Netflix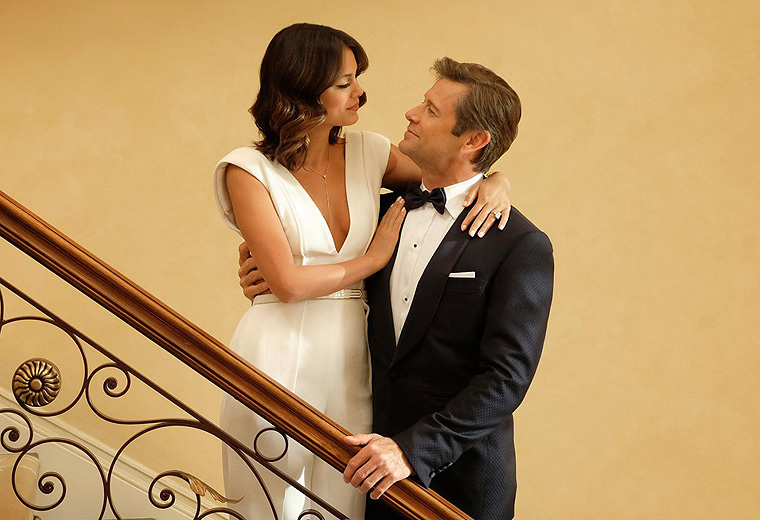 Why you should watch: Because it's full of glamour, mansions, and sassy rich people engaged in fierce family feuds – a bit like the Kardashians really.
Is it a reboot of the original 80s show?: Yep, a big fat glossy Netflix one, which pretty much follows the blueprint of the original.
Any changes?: There's been a few sex and ethnicity changes to the characters, as well as a relocation from Denver to Atlanta.
Where does it start?: The same place as the original series, with heiress Fallon Carrington finding out that her billionaire daddy is getting married.
Expect: A few cheeky Joan Collins-related Easter eggs.
GameFace
Thursday 12th October at 9pm on E4 (CH 144)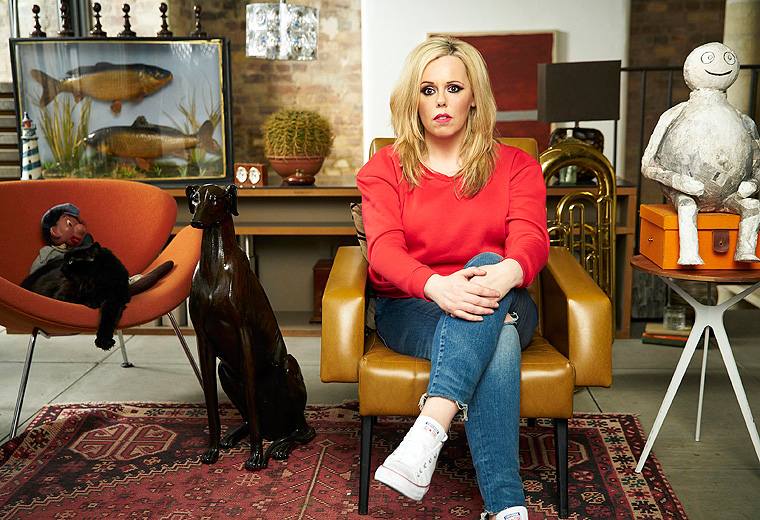 Why you should watch: It'll be startlingly relatable if you're a 30-something with a propensity for misfortune.
What is it?: An easy going sitcom about a single, jobbing actress Marcella, who finds herself in all sorts of dodgy predicaments.
You'll like this if you liked: Anything Bridget Jones-ish.
In the first episode: She brings home a weird one-night-stand, gets hounded by her ex, and ruins a children's party.
Don't touch that remote: Because the next episode is on straight after.
MINDHUNTER
Friday 13th October on Netflix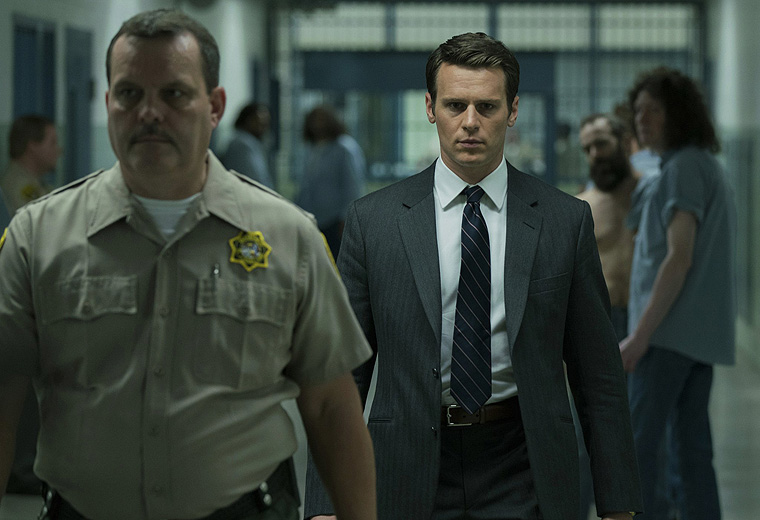 Why you should watch: It's Friday the 13th, so you're best off staying indoors.
What's it about?: Set in 1979, this drama follows two FBI agents as they delve into the minds of psychotic serial killers, in order to help them solve ongoing investigations.
It's a bit like: Hannibal meets Se7en, with a bloody splatter of Zodiac.
Also: Unlike most crime dramas, this one is based on a non-fiction book about real-life FBI agents.
Best watched with: Liver, fava beans and a nice Chianti. For old time's sake.