Skip to main content
Better for the planet
Achieving net zero carbon and zero waste operations by end of 2025.
Our meaningful connections plan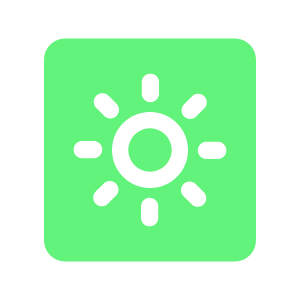 Better for the planet
We're making a zero waste and zero carbon future happen faster
Our goal: Net zero carbon and zero waste operations by end of 2025
Why it's important:
We believe entertainment and digital services are at their best when they are truly limitless - however it's becoming more apparent than ever that our planet isn't. As a digital enabler that serves millions across the UK, our ultrafast connectivity is the backbone for a green revolution, from home working to smart technology in the home and intelligent transport systems.
But our efforts can't stop there, so we are accelerating change within our own business and operations to make a zero carbon and zero waste future happen, faster.  Our goal - achieve net zero carbon and zero waste operations by end of 2025.
Our plan
Net Zero Future – Achieve Net Zero Operations by end of 2025
Businesses often feel compelled to choose between an approach that rewards investment in renewable energy or efficiency, when in reality both are needed. Recognising this, Virgin Media is committing to address both.
• We will drive energy efficiency and transition our fleet to electric vehicles as part of Science Based Targets. Target - Reduce our operational footprint by 25% by the end of 2025 (on a 2019 baseline), putting us on track to support our parent company Liberty Global's SBTi approved target of 50% reduction by 2030.
• We will support investment in renewable energy and carbon removal from the atmosphere. Target – Net Zero Operations by end of 2025 by sourcing 100% renewable electricity and investing in carbon removal offsetting schemes for remaining emissions
• We will work with our supply chain to reduce emissions with a particular focus on the lifecycle impact of our products Target – Support Liberty Global's SBTi approved target to reduce scope 3 emissions by 50% by 2030
• We will support the decarbonisation of the UK economy by providing the connectivity to underpin a low-carbon digital revolution, support the rollout of on-street electric vehicle charging through Liberty Charge and use our TV platform and partnerships to amplify and encourage engaging climate content
• We will continue our support for the Media Climate Pact launched in November 2020
Nothing wasted – Become a zero waste operation by end of 2025
We have millions of electrical products in customers' homes, a logistics operation that sends equipment around the country, we dig miles of trenches to expand our network, and we have over 11,000 people working across the country. All of this means we have a responsibility to address the waste we produce, and create a more circular model where material is valued and kept in use, so that it never becomes waste. To address this we have committed to the following targets, all by end of 2025.
• Zero waste operations – with at least 95% of all potential waste created by our business being reused or recycled
• Every broadband or TV product sent to customers will contain at least 75% recycled plastic content or be a refurbished product. We expect to save over 5,000 tonnes through our avoiding material in design, using recycled content and refurbishing and reusing our customer products
• 100% of returned broadband and TV products to be reused or recycled
• 100% of customer packaging to be recyclable and no single use plastic
• We will work with our network expansion and field partners to set a target for excavated waste
Offsetting
To achieve net zero operations in a short timeframe and responding with the urgency required, carbon offsetting must play a role. Our target is to reduce operational emissions by 25% by 2025, supporting Liberty Global's Science Based Target of 50% by 2050. From 2025 onwards we will invest in carbon offsetting schemes which remove carbon from the atmosphere and bring our operational emissions down to zero.

Recommended sustainability stories