Skip to main content
Our Meaningful Connections Plan: using our purpose, people and products to make an impact

24 February 2021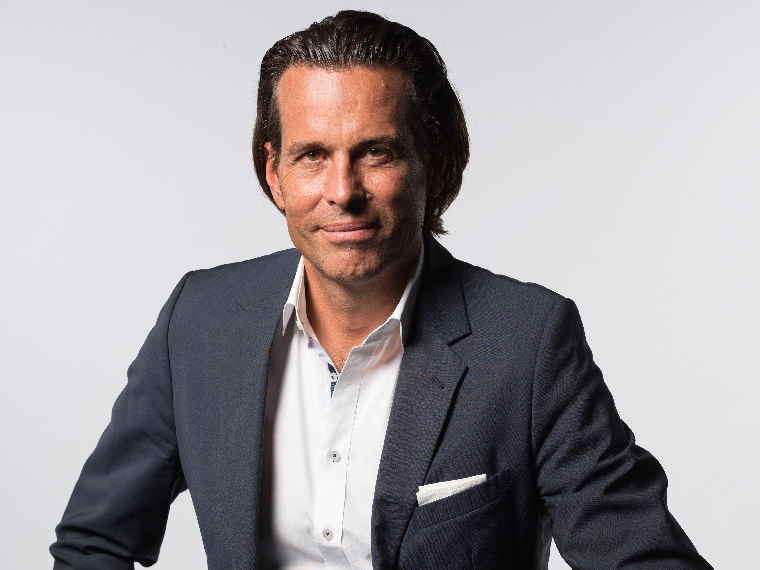 Since I joined Virgin Media almost three years ago, I've seen, first-hand, the vital role we play in communities across the UK.
From connecting homes and businesses to next-generation gigabit broadband, to supporting a million disabled jobseekers with vital employment skills and advice, to, more recently, providing schoolchildren with devices and data so they don't miss out on their education while learning from home.
Everyone at Virgin Media has an impact and helps us to deliver on our purpose: to build connections which really matter.
The events of the past year have provided an opportunity for us to reflect and take stock of what's really important.
What became clear is that now, more than ever, we have a real opportunity, using our connectivity combined with the presence of our people in towns and cities across the country, to grow our company responsibly, and have an even greater impact on society.
To make this a reality and turn these words into action, we're launching a new five year strategy that we're calling our "Meaningful Connections Plan". It has ambitious goals that will challenge us and positively impact people, communities and the planet we all share.
Better for communities
Every day, our services bring people together, yet at the same time many have never felt more alone.
Our research tells us that our sense of belonging to communities is declining and loneliness is on the rise.
And after months of lockdowns and restrictions, without seeing the people we love, the loneliness and isolation faced by many has got worse.
We're going to harness the power of our network and brand to help 1.5 million people feel more meaningfully connected to their communities and each other.
We'll use digital technology coupled with our local workers to help people come together and support projects which create a greater sense of community belonging.
Our new charity partner
At the heart of our Meaningful Connections Plan is our new five year strategic partnership with the charity, Carers UK.
Our research found that millions of unpaid carers are feeling increasingly lonely and isolated. In fact, carers are seven times more likely to be lonely compared to non-carers.
Carers UK say these issues have been compounded because of lockdown, as carers have had little time for themselves or the opportunity to connect with loved ones and their communities.
And with more than one in five of our UK cable customers being an unpaid carer – the equivalent of around 1.2 million people – it's clear we can use our purpose, people and products to take action.
Together with Carers UK, we want to make life better for one million carers by combining our expertise to help them access digital services and platforms to build support networks and friendships.
The power of our people
There's a great spirit of team play at Virgin Media where our people continue to step up and go the extra mile for our customers and the communities we serve.
Whether it's working through the cold and snow to keep our customers connected, volunteering at Covid-19 vaccination centres, or even donating their own money to buy new TVs for elderly customers so they can stay entertained during lockdown.
We're helping our people take a greater role in the communities they live in with our new volunteering programme, Take 5, where we've increased the number of annual paid volunteering days from one to five.
This new approach enables all of our people to take the time to connect with others – either in-person or digitally – so they can build regular and meaningful connections.
Better for people
Over the past year, we've taken important steps to become a more inclusive business.
It's critical to our growth because if we don't represent the diverse communities we serve, how will we know if we're offering our customers the right products and services?
We're going to accelerate our work on diversity and inclusion, which we call Belonging, and continue to build a business where no-one is left behind.
We'll create hundreds more employment opportunities for people from underrepresented groups, and we're working hard to ensure all of our products, services, and processes are equitable - developed with all of our people and customers in mind.
Better for the planet
As innovators, we're constantly developing new technology so we can provide our customers with the products and services they'll need for the future.
But our drive to innovate shouldn't come at a cost to the planet, and we must act with urgency to tackle climate change.
Therefore, we're setting a goal to achieve net zero carbon and zero waste operations by the end of 2025.
This will be delivered by both renewable energy and efficiency measures. This includes reducing carbon emissions, sourcing 100% renewable electricity, as well as ensuring 95% of all operational waste is reused or recycled.
Recover and rebuild
Our Meaningful Connections Plan will be at the heart of everything we do for the next five years and is rooted in our purpose and our business strategy.
It will help to drive our company and the country forward, helping communities to recover, rebuild and bounce back with stronger, more meaningful connections.
We're rolling up our sleeves and we're ready to go. This work starts today.
Lutz Schüler is CEO of Virgin Media

Recommended sustainability stories