Skip to main content
I have a fault with my home phone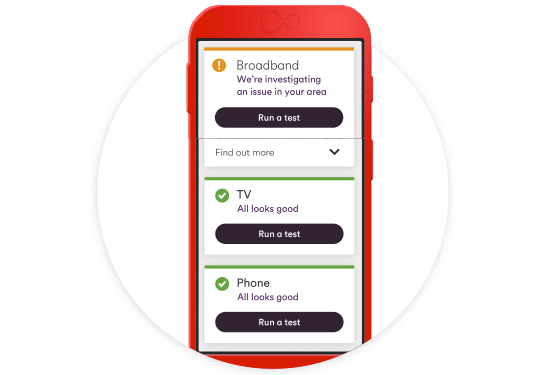 1. Check for known issues in your area
It might be that your services are down due to a known issue in your area. So it's worth checking our Service status page for up to date information on known issues.
You can also access our Service status page on the move, just download our My Virgin Media app.
2. Get step-by-step help
Follow our step-by-step guide resolve your phone issue. If that doesn't work we'll put you in touch with our team. Simple as that.
How is your home phone connected?