Skip to main content
Virgin Media HomeWorks

All the tools you need when home is the Head Office.
Keep your business running smoothly whatever happens:
We'll help fix things fast and send a technician round the next day if you need one
24/7 IT support for your gadgets with Gadget Rescue
Protect your business from viruses, identity theft with F-Secure SAFE
For £9.99 a month.
Already got HomeWorks? Check out our existing customer help below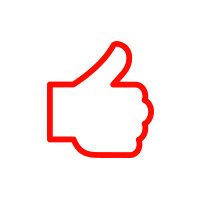 Already a Virgin Media customers?**
As a customer, you can add HomeWorks for £9.99 a month or choose to upgrade your speed and get HomeWorks for £6 a month, saving 40%.
Call us on 0800 064 3855 to add HomeWorks today.

Next-day technician service
If you have any issues, we'll move fast to get you up and running again – just call us straight away. And if IT really hits the fan, we'll arrange for a technician to pop by the next working day.


Your own IT team – on call 24/7
Don't sweat the small stuff. Gadget Rescue means you'll always have a team of IT experts on hand for your gadgets – day or night.


Protect your business
Don't let some malware take down everything you've worked for. F-Secure SAFE helps protect you from viruses, malware, identity theft and more – on up to 5 devices. Peace of mind for you. Peace of mind for your clients.

Get started F-Secure SAFE - Providing security for up to 5 devices.
Add your devices today - Click the link below and add your 5 devices to the F-Secure SAFE portal to start protecting your devices today.
Add devices to F-Secure portal
Gadget Rescue - 24/7 IT support for all your gadgets.
If you need help then getting in touch with Gadget Rescue is easy. Help is available 24/7 online and over the phone. But don't forget, it's just for tech support!
You can chat to a Gadget Rescue expert online or call free on 0800 0147398
Remember: Gadget Rescue is here to help with gadgets you've bought yourself. But if you've got a problem with your Virgin Media products or services, our tech support teams will fix or replace it as part of the Virgin Media service.
Next-day technician service
If you have any issues, we'll move fast to get you up and running again – just call us straight away.
Frequently asked questions
HomeWorks usually £9.99 per month based on a minimum of 3 months and a rolling monthly cost thereafter. After 3 months you are free to discontinue the service by giving us 30 days prior notice.
40% off HomeWorks available to existing customers who choose HomeWorks and a speed tier increase on M50, M100, M200 and M350Fibre Broadband only. Discounted price £6 per month. The cost of the speedtier increase is additional. Also available to existingM500 and Gig1 Fibre Broadband customers with no speed tier increase. Offer is valid for the duration the customer takes an increased broadband contract with HomeWorks.
F-Secure SAFE: covering up to 5 devices is included for the length of the HomeWorks subscription. Additional device licenses over and above your 5 device allowance can be purchased via my.f-secure.com/register/Homeworks.
Next Day Priority Service: Priority for available next day appointments vs other cable customers
if appointment is required, subject to appointment availability. You must call contact centre during
contact centre opening hours to get next day availability.
Gadget Rescue: included in the cost of HomeWorks, usually £5 per month for 6 months, plus a £20 setup fee. One-off help usually £60.
The legal stuff: Prices may change at any time during the contract.
New customers only. Services only available in Virgin Media network areas. Subject to survey, network capacity and credit check.
A minimum period applies to the services, please check basket for details.
What is a minimum period? When you take a service from us you'll be agreeing to commit to taking that service for a minimum amount of time (e.g. 12 or 18 months). We call this a minimum period, minimum term or minimum commitment period but they mean the same thing. Please check your basket for details of the minimum period that applies to the services you've chosen.
What if I cancel or move home? If you cancel during the minimum period you may need to pay an early disconnection fee, including where you move to a property outside of the Virgin Media network area – this is because you'll be asking to cancel your services early. The Virgin Media network doesn't cover all of the UK – please use our postcode checker by clicking here to check availability. You can find out more details on the early disconnection fee and process by visiting the Legal Stuff section of the website here. For the full terms and conditions please click here