Am I on the right broadband package?
What Virgin Media services do I have?
To check what Virgin Media services you currently have, Sign in to My Virgin Media.
Once you're signed in, choose My account and then select My package to see what broadband, TV and phone services you have.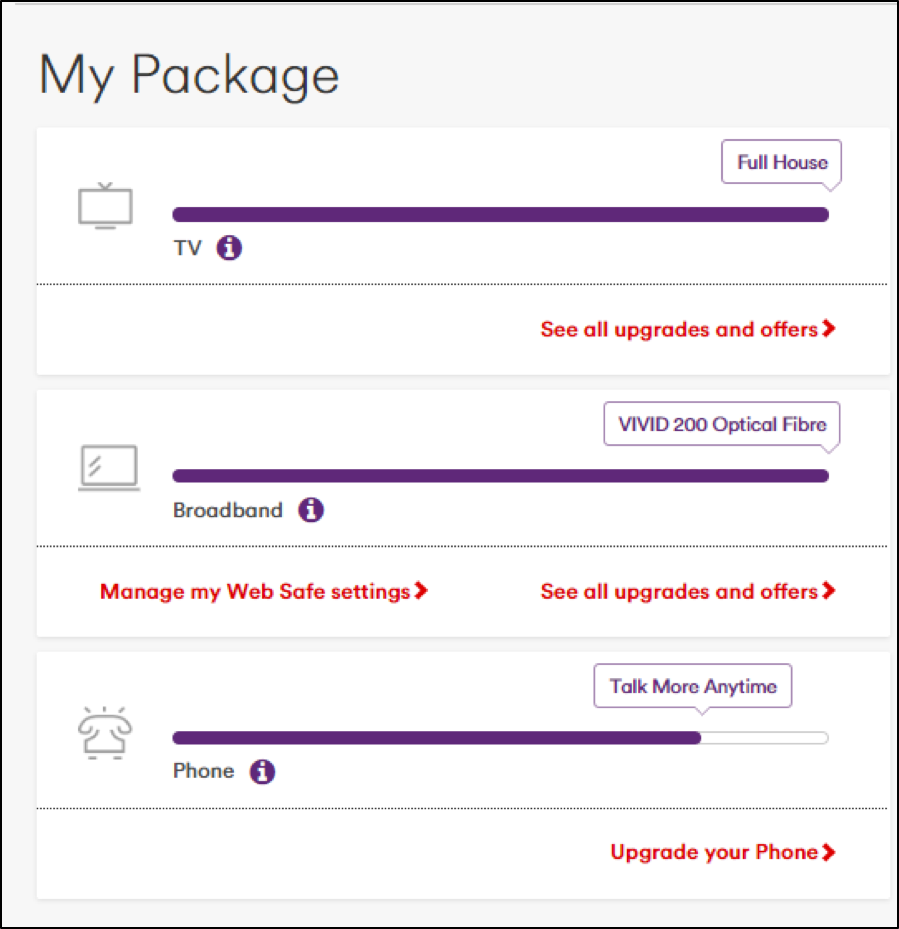 You can also use the My Virgin Media app to check your services, as well as other things including Service Status and bills.
Am I on the right package for me?
That's a good question! You might have found that your broadband connection is too slow or fast for your needs, or you might fancy some more TV channels.
When it comes to broadband speed, we recommend the following tiers:
VIVID 50: For small households with up to 4 devices.
VIVID 100: For busy households with 5-9 devices.
VIVID 200: For busy households with over 10 devices.
VIVID 350: This is the UK's fastest widely available broadband and is ideal for large households full of prolific streamers.
If you just use the internet to check your Facebook, watch a few YouTube videos, or send some emails, VIVID 50 is going to be fine for you. But if you live in a busy home with people that are often online at the same time, you'll be best served with one of our faster connections.
When it comes to TV, you can compare what TV channels each of our bundles has by heading here and scrolling down to the section that says ' Check out the channels you'll enjoy'.
Still not sure what package is best for you? You can try out our Help Me Choose quiz! You'll find it tucked away on the left-hand side of our Compare page.