Skip to main content
What is phishing?
Phishing is a type of online fraud where malicious third parties send an email or message designed to look as if its sender is Virgin Media (or another reputable company) – this is to trick the recipient into giving out private information i.e. their username, password or even bank details.
Important!
Virgin Media will never ask you for private or personal details via email
If you receive what appears to be a suspicious email from Virgin Media, forward immediately to our dedicated mailbox – phishing@virginmedia.com
Make sure you delete the email after you have notified us.
Typical examples of phishing scams to be aware of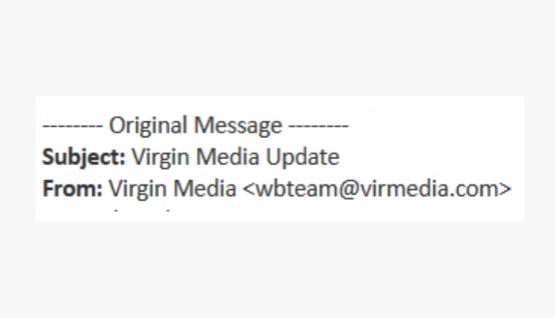 This email comes from an email address of: "wbteam@virmedia.com"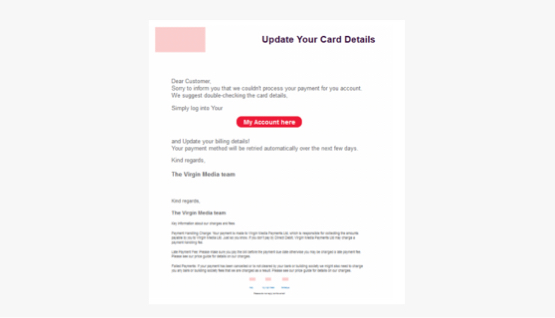 This email states that card details need to be updated by logging into your account. Do not click the link.

The above is another email phishing example which states that a bill has not been processed, do not click the link.

The above email scam states that there has been an update – and then continues to ask for your details. Do not click the link.
Frequently asked questions
How do I find more information?
For further advice on security issues including what to do if you've been a victim of online fraud or cybercrime, please visit virginmedia.com/securityhub