Skip to main content
Local Authorities and Housing Associations
Fast, reliable broadband connectivity (known as the 4th utility) is the number 1 priority for local authorities serious about digital inclusion. It provides the power to transform lives, create opportunities and can prevent social isolation. So don't be slow to implement ultrafast Fibre to ensure your residents don't miss out.
Doing more for our communities
We have a long-standing promise to make sure the power of connectivity benefits our customers and our communities .
Our Digital for Good campaign is all about giving people who need it most a helping hand, learning new skills, enjoying better technology and improving access. And the great news is that all the costs for delivering the network to your residents will be met by Virgin Media and it won't cost you a single penny.

Trust us to deliver
We're experts in the public sector and one of the largest providers of networking services in the UK too. We helped to build the Public Services Network (PSN) which is used by most of the UK's public sector from Central Government to health and social care. We help them to work smarter, to cut costs, get more from their technology as well as being full secure and compliant.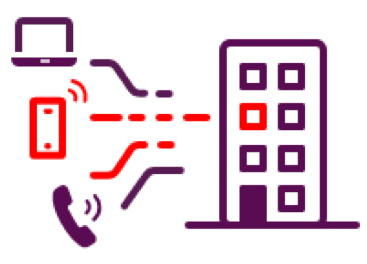 How we connect your buildings
Once we've decided to connect your neighbourhood to the network, we'll make initial contact and set up a meeting. We'll let you know about the great benefits of being part of our network. At this stage all we need is your stock-list of premises so we'll be able to give you an idea of which ones we can digitally enable with our ultrafast fibre technology. Then there are just a few more things we need to consider:
Want to know more
Learn more about Local Authorities and Housing Associations
Call us on 0800 479 1111 or send a message using the form below.
Wayleave FAQs
Local authorities and housing associations