Skip to main content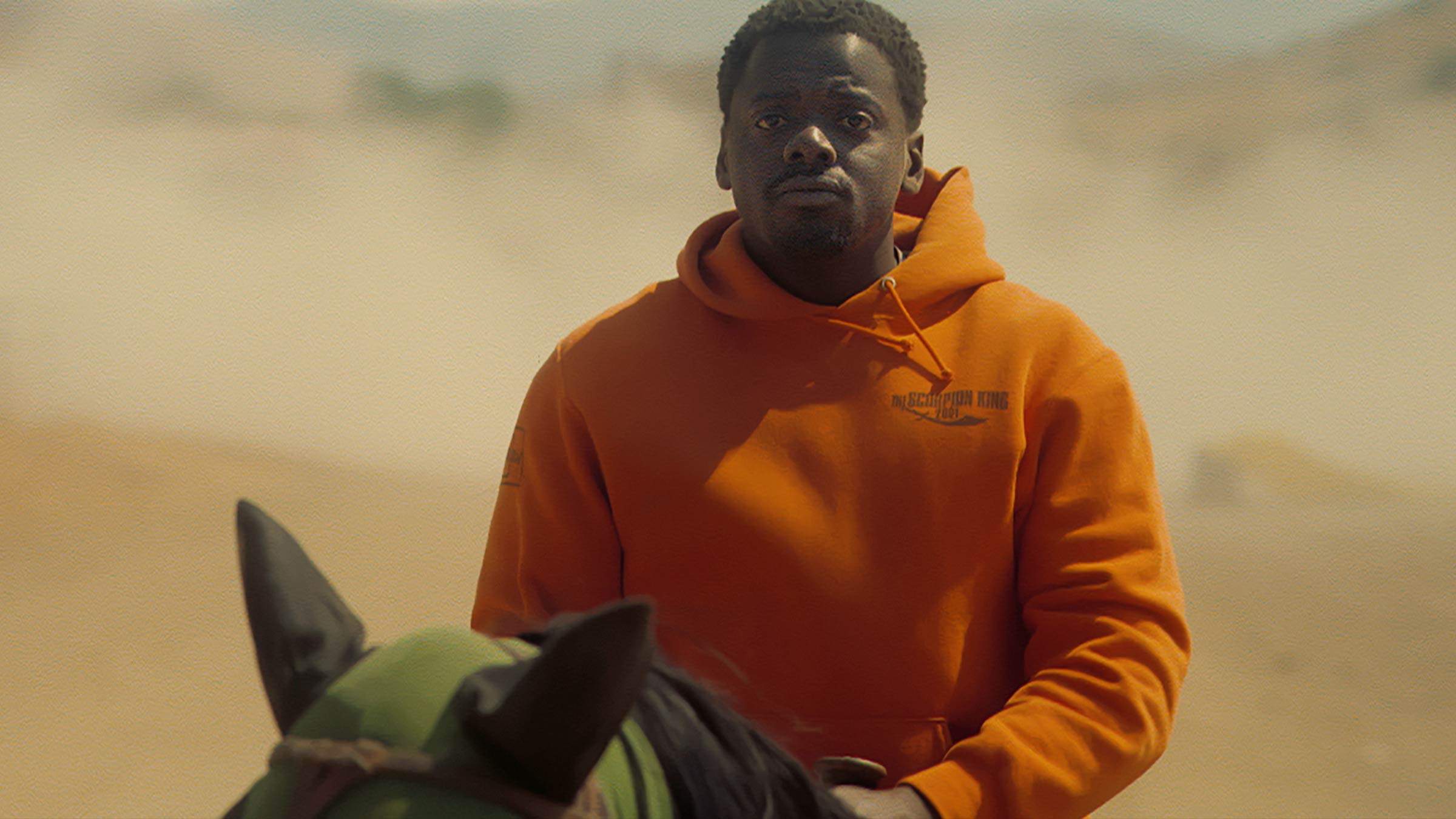 Looking for some ace entertainment? The Virgin Media Store is packed with plenty of brilliant new films and shows to rent or buy this month
By Virgin TV Edit
There are plenty of meaty films to get your teeth into this month on the Virgin Media Store. Thor gets back into shape in Marvel Studios' Thor: Love And Thunder, while Tom Cruise returns as an older – but arguably not wiser – Maverick in the critically acclaimed Top Gun sequel.
Elsewhere, fans of horror can start prepping for Halloween now with horrors Nope, The Black Phone and Orphan: First Kill all offering up their own versions of scary nights in.
Here is the latest pick of what's available to buy or rent on the Virgin Media Store…
Available to rent now in On Demand > Movies > Premium Rentals. Cert 15
Jordan Peele, who has carve out a niche for himself in the modern horror space with Get Out and Us, returns with Nope. In this sci-fi Western, siblings Emerald (Keke Palmer) and OJ (Daniel Kaluuya) run a horse ranch in California after their father's mysterious death, selling horses mainly to Ricky "Jupe" Park (Steven Yeun), who runs a local amusement park.
As the skies start to take a dark, sinister turn, Emerald, OJ and Jupe all have different ideas about how to react to the strange phenomenon. As with all of Peele's films, look out for the subtext – his work always has hidden meanings.
Available to buy or rent now. Cert 12
Fundamentally unknowable, bizarrely intense and in possession of a dazzling set of teeth, Tom Cruise is a singular, old-school movie star. Here, he reprises one of his most famous roles as rebellious US Navy pilot Captain Pete "Maverick" Mitchell, now in his 50s and training a group of younger fighter pilots – including Lt Bradley "Rooster" Bradshaw (Miles Teller), the son of his late best friend Goose.
Rooster blames Maverick for his father's death and forcer the older pilot to reckon with his past, while still trying to ready his trainees for the skies. A critically lauded box-office smash, this is one to watch with a group of friends and a gigantic bucket of popcorn.
Available to buy or rent now. Cert PG
A dog isn't just a man's best friend; a dog is also a near-invulnerable alien superhero's best friend. Superman's pet dog Krypto (voiced by Dwayne Johnson) and shelter dog Ace (Kevin Hart) must work with other animals to rescue superheroes that have been captured by Lex Luthor (Marc Maron). What's cooler yet is the furry friends also receive powers of their own. The stellar voice cast includes John Krasinski, Natasha Lyonne, Keanu Reeves, Kate McKinnon and many more.
Jurassic World: Dominion Extended Edition
Available to buy now or rent from Monday 26 September. Cert 12
Set four years after Jurassic World: Fallen Kingdom, the sixth film in the Jurassic Park franchise sees de-extinct dinosaurs roaming the planet. When the adopted daughter of dinosaur wrangler Owen Grady (Chris Pratt) and his activist wife Claire (Bryce Dallas Howard) is kidnapped by a shadowy organisation, the couple sets off to Europe to rescue her.
Along the way, they meet the trio at the heart of the original Jurassic Park film – paleobotanist Dr Ellie Sattler (Laura Dern), paleontologist Dr Alan Grant (Sam Neill) and mathematician Dr Ian Malcolm (Jeff Goldblum) – and join forces for the good of human- and dinosaur-kind.
Available to buy now or rent from Monday 3 October. Cert 15
The usually charming Ethan Hawke plays against type in this seriously creepy adaptation of a 2004 short story by Joe Hill (Stephen King's son). He stars as The Grabber, a child kidnapper and serial killer prowling the streets of suburban Denver in the late 1970s.
When a young boy is taken by The Grabber and imprisoned in a soundproofed basement, he has to try to escape with the help of his psychic sister and the ghosts of his kidnapper's other victims.
Marvel Studios' Thor: Love And Thunder
Available to buy now. Cert 12
Director Taika Waititi's latest Thor outing is the fourth in the series, with Thor (Chris Hemsworth) attempting to retire from being a superhero. Gorr the God Butcher (Christian Bale) has other plans, though, in the form of a quest to wipe out all the gods in the universe.
The gang is soon back together as King Valkyrie (Tessa Thompson), Korg (Waititi) and Thor's ex-girlfriend Dr Jane Foster (Natalie Portman) join forces to help Thor defeat Gorr. Jane, otherwise known as The Mighty Thor, also has something that Thor might want back: his magical hammer, Mjolnir. You know the drill by now – make sure you continuing watching as the credits roll.
Available to rent now in On Demand > Movies > Premium Rentals. Cert 15
In this prequel to the cult classic Orphan, Esther (once again played with chilling precision by Isabelle Fuhrman, who is de-aged without CGI) escapes from an Estonian psychiatric facility. She travels to America, pretending to be the missing daughter of a wealthy couple (Julia Stiles and Rossif Sutherland). Will they fall for Esther's trap?
Beast
Available to rent from Monday 26 September in On Demand > Movies > Premium Rentals. Cert 15

Jason Statham took on a giant shark in The Meg, Kaya Scodelario fought for her life against alligators in Crawl, and now Idris Elba is up against a ravenous lion in Beast. He plays recently widowed Dr Nate Daniels, who takes his two teenage daughters to a South African game reserve managed by an old friend and biologist (Sharlto Copley, District 9). When you learn that the lion is on a rampage after poachers killed his pride, you can see why The Guardian said Beast "brings unusual depth to the animal attack genre".
Haven't signed up to the Virgin Media Store?
It's the place where you can buy the latest and greatest movies and TV Box Sets, yours to watch again and again, at home or on the go. Sign up now at virginmediastore.com, and go to On Demand > Movies to choose from hundreds of films and TV Box Sets and start watching instantly.
Enjoy your purchases on your Virgin TV Box (TiVo®/V6/Virgin TV Go). Or you can access online and on your registered iOS and Android devices with the Virgin Media Store app.
You can also rent the latest films
If you have a TiVo® box or Virgin TV V6 box, powered by TiVo®, go to On Demand > Movies. If you have Virgin TV 360 box, go to Box Sets & Movies > STORE.
Search for a title, or browse by category such as Out This Week, Best Sellers or Collections. Once you've found the movie you want to rent, select Watch now to start watching instantly. Then, sit back and enjoy! You'll have up to 48 hours to finish watching your film.
Virgin Media Store: Separate terms and conditions apply to the Virgin Media Store service. Purchases must be made on the website or set top box. Virgin TV subscription and our latest Virgin TV V6 box required to buy and watch via set top box – Store is not available on other boxes. Compatible device & browser required. Max 5 registered devices. Max 2 devices can stream content simultaneously. Stream and download in UK only.
Virgin Movies On Demand: Virgin Movies On Demand movies are pay by title. Once rented, content available for 48 hours.
Image credits: Nope © 2022 Universal Studios. All Rights Reserved.