Skip to main content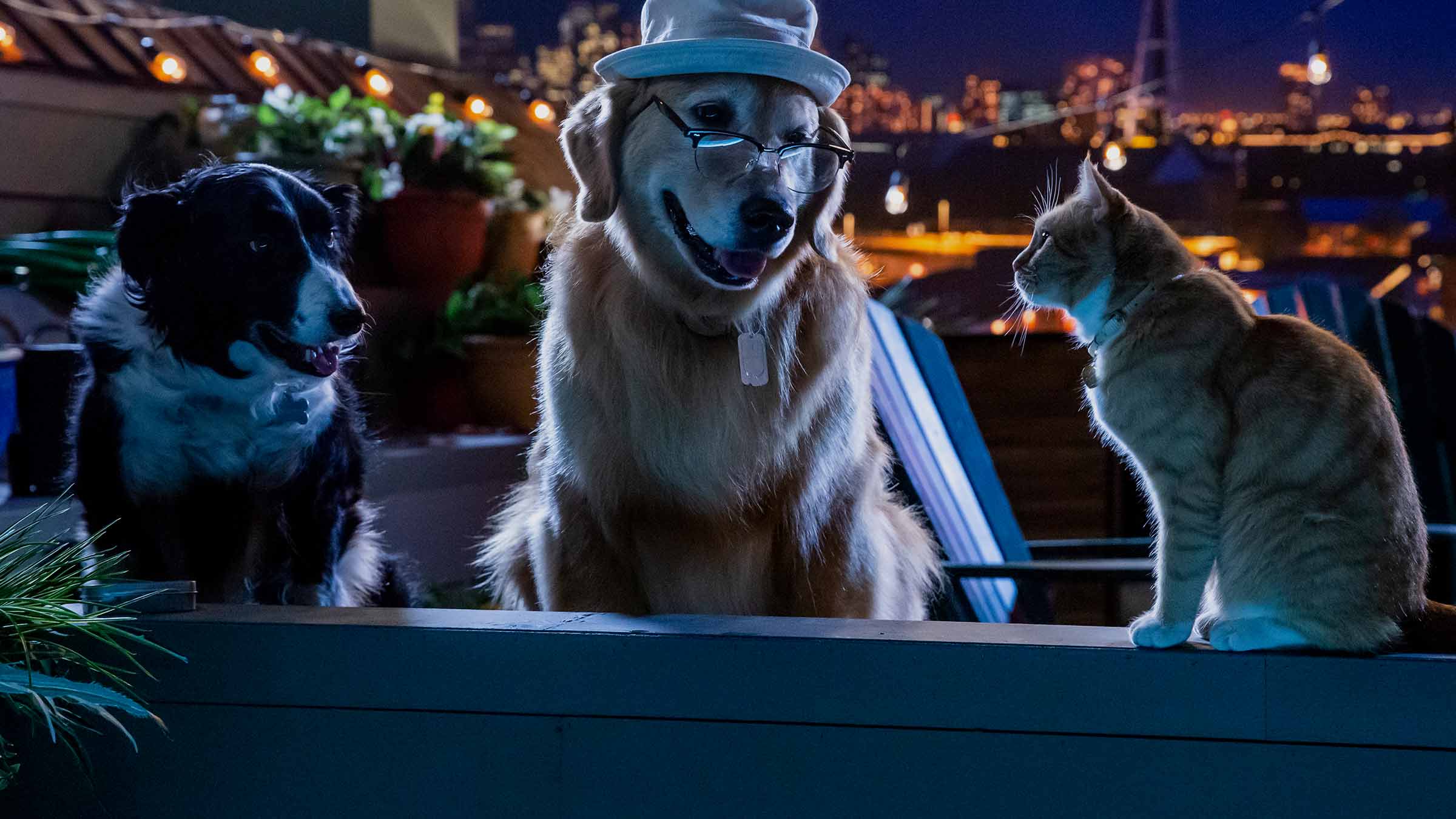 With loads of great films to buy or rent in Movies On Demand, plus top TV shows to own on the Virgin Media Store, it's going to be epic!
By Virgin TV Edit
Brand new releases? Dazzling five-star dramas from the US and UK? Something for the kids? However you want to be entertained, the Virgin Media Store is always packed with the hottest new titles around.
This February is loaded with the biggest blockbusters and Box Sets, plus there's even more to enjoy with our half-term sale and Valentine's Day collection. What's not to love?

You can also enjoy talking cats, superpowered pups and two time-travelling adventures. Here is the current pick of the films available to buy or rent and TV shows available to own on the Virgin Media Store.

Cats & Dogs: Paws Unite!
Available to buy or rent now. Cert U
Looking for a paw-some film for all the family? When a pesky parrot launches a dastardly plan to destroy the hard-won harmony between cats and dogs, a feline and canine team up to thwart their feathered foe. Expect laughs, action and adventure in this fun sequel.
Come Away
Available to rent in On Demand > Movies > Premium Rentals
Boasting an all-star cast that includes Angelina Jolie, David Oyelowo and Michael Caine, this stunning fantasy drama brings the worlds of Alice In Wonderland and Peter Pan together like never before. When their eldest brother passes away, Alice and Peter join forces to help their parents overcome the grief.
Saint Maud
Available to buy or rent now. Cert 15
A devoutly religious nurse (Morfydd Clark) becomes convinced she must save the soul of an atheist patient (Jennifer Ehle). Unsettling and atmospheric, writer-director Rose Glass' highly acclaimed big-screen debut is a must-watch for horror fans.
The Secret Garden
Available to buy now and rent from Monday 15 February. Cert PG
When a young orphan (Summerland's Dixie Egerickx) is sent to live with her uncle (Colin Firth) on his sprawling country estate in Yorkshire, she stumbles upon a magical garden full of wonder.
Two By Two: Overboard
Available to buy now and rent from Monday 15 February. Cert U
Set sail for some serious fun, thanks to this cracking animated sequel to 2015's Two By Two. With Noah's Ark adrift at sea, two unlikely castaways get into all manner of scrapes when they wash up on a mysterious island.
The Burnt Orange Heresy
Available to buy or rent now. Cert 15
After an art dealer (Claes Bang) is tasked with pinching a painting from a reclusive artist (Donald Sutherland), he has more than a brush with danger. This noir-ish thriller based on Charles Willeford's novel also stars Elizabeth Debicki and Mick Jagger.
Willy's Wonderland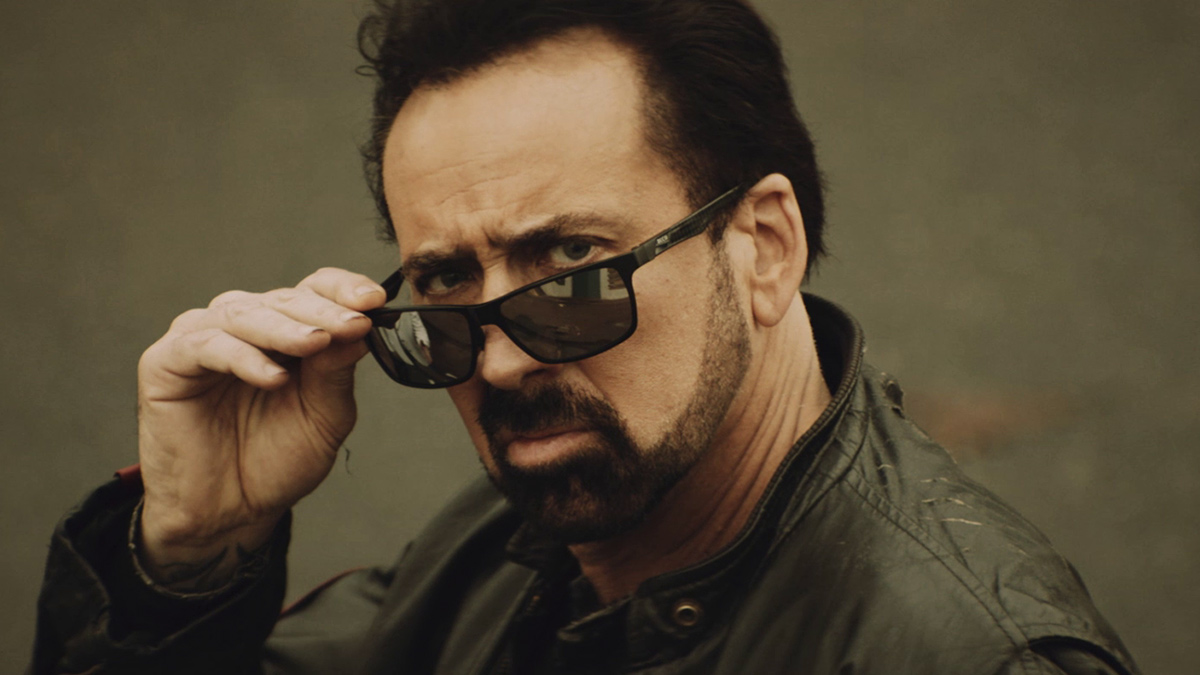 Available to rent from Friday 12 February in On Demand > Movies > Premium Rentals
Nicolas Cage's glorious reinvention as a B-movie hero continues in this irreverent horror comedy. This time he's a night-janitor teaming up with a bunch of teens to fight off a group of animatronic puppets at a family fun centre. Let the battle for survival commence!
Pretty Little Liars: The Perfectionists
Season 1 available to buy now
Like Pretty Little Liars? Then you'll definitely want to watch this follow-up series to the hit US thriller. The town of Beacon Heights looks perfect – but looks can be deceiving. With murder in the air, is it all about to come undone for its residents?
A Perfect Planet
Available to buy now
A Perfect Planet explores how incredible, awe-inspiring life is driven by its natural forces – and how we can ensure humans become a force for good. Presented by David Attenborough over five episodes, this incredible look at Earth's present and possible future will leave you breathless.
Yellowstone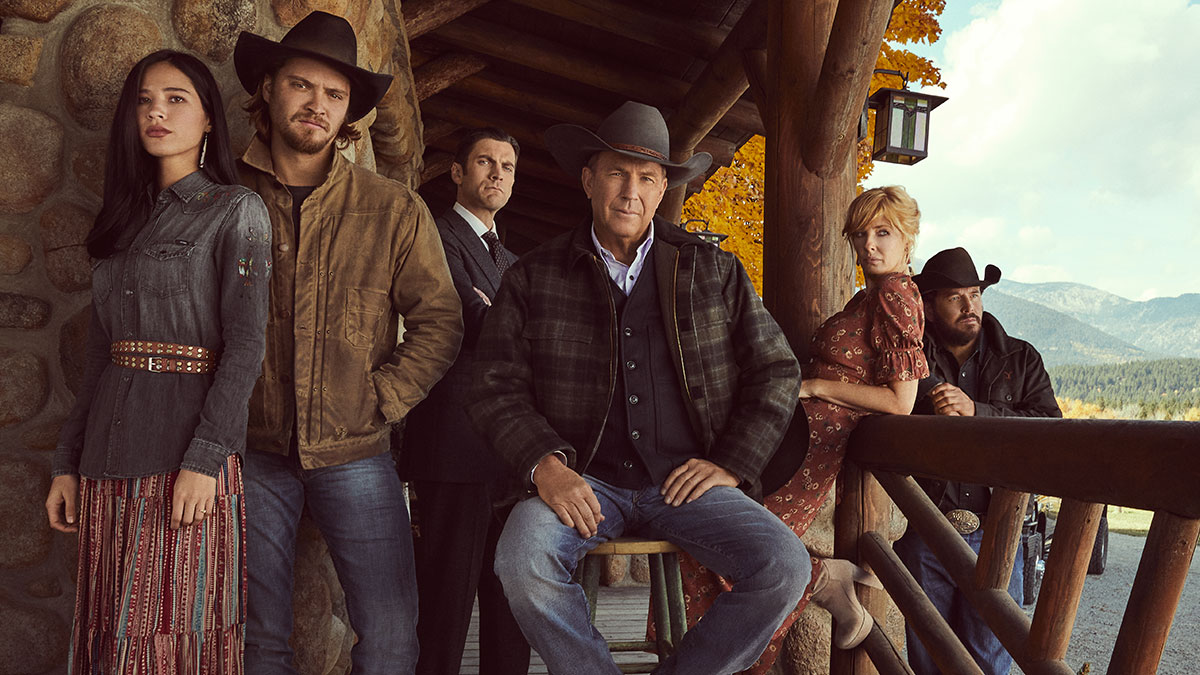 Season 2 available to buy from Monday 15 February. Season 1 available to buy now
Kevin Costner returns as John Dutton, the modern-day rancher who must fight to protect his land in this gripping US drama. With an epic backdrop and a top supporting cast, season 2 finds Dutton taking on more hostile forces in order to keep a grip on what's his. But at what cost?
Love is in the air on the Virgin Media Store!
Ready to fall head over heels for brilliant Box Sets and fantastic films this February? From romantic favourites like The Notebook and the Bridget Jones trilogy to must-watch series including Friends and Normal People, there are loads of loved-up titles waiting for you in the Virgin Media Store's extra special Valentine's Day collection.
Make it a half term to remember on the Virgin Media Store!
Keep the whole family entertained this half term with loads of fun-packed films in the Virgin Media Store sale. We're talking brand new releases like Cats & Dogs: Paws Unite!, plus Peter Rabbit, The Secret Garden and Two By Two: Overboard. And the best news? They're all at a bargain price!
Haven't signed up to the Virgin Media Store?
It's the place where you can buy the latest and greatest movies and TV Box Sets, yours to watch again and again, at home or on the go. Sign up now at virginmediastore.com, and go to On Demand > Movies to choose from hundreds of films and TV Box Sets and start watching instantly.
Enjoy your purchases on your Virgin TV Box (TiVo®/V6). Or you can access online and on your registered iOS and Android devices with the Virgin Media Store app.
You can also rent the latest films
If you have a TiVo® box or Virgin TV V6 box, powered by TiVo®, go to On Demand > Movies. If you have Virgin TV 360 box, go to Box Sets & Movies > STORE.
Search for a title, or browse by category such as Out This Week, Best Sellers or Collections. Once you've found the movie you want to rent, select Watch now to start watching instantly. Then, sit back and enjoy! You'll have up to 48 hours to finish watching your film.
Virgin Media Store: Separate terms and conditions apply to the Virgin Media Store service. Purchases must be made on the website or set top box. Virgin TV subscription and our latest Virgin TV V6 box required to buy and watch via set top box – Store is not available on other boxes. Compatible device & browser required. Max 5 registered devices. Max 2 devices can stream content simultaneously. Stream and download in UK only.
Virgin Movies On Demand: Virgin Movies On Demand movies are pay by title. Once rented, content available for 48 hours.
Image credits: Cats & Dogs: Paws Unite! © 2021 Warner Bros. Entertainment Inc. All rights reserved.