Skip to main content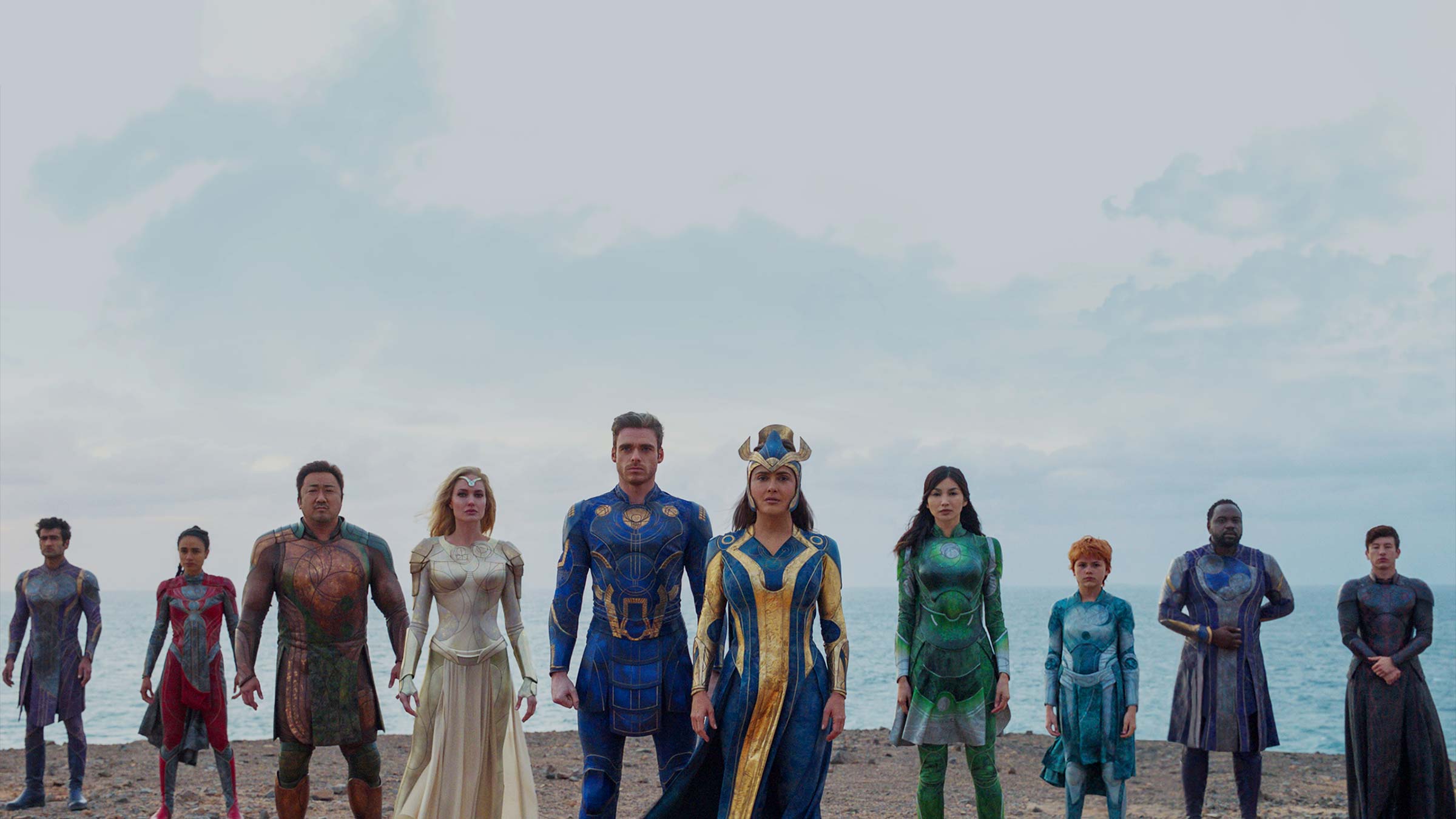 It's the perfect time of year to hunker down in your lovely warm house and get your fill of the finest shows and films to buy or rent on the Virgin Media Store
By Chris Miller, Writer
There's a veritable feast of delicious entertainment coming to the Virgin Media Store this month – and best of all, in contrast to the feasting you probably did in December, it's all absolutely calorie-free! So there's no need to hesitate for a second before you load up your plate with televisual goodies and tuck in.
From another enthralling instalment in the Marvel Cinematic Universe to Larry David's latest string of hilarious faux pas and social misdemeanours, the Store's larder is fully stocked with top-notch goodies for you to spend the month gorging on. So grab your knife and fork and, um, this metaphor's run away from us so let's get stuck into the January highlights to buy or rent…
Here is the current pick of what's available to buy or rent on the Virgin Media Store…
Marvel Studios' Eternals
Available to buy now. Cert 12
Ol' purple-face Thanos may have been the bigger threat with his plan to destroy half of all living beings, but the Deviants are humanity's most ancient enemy – or they were, until the supernatural guardians known as the Eternals defeated them in the 16th century. But now a new danger has emerged and the group must reunite to resist it… if they can agree that it's the right thing to do. Oscar-winning director Chloé Zhao (Nomadland) takes the reins for this thoughtful and leisurely-paced approach to the superhero movie, which features Gemma Chan (Humans), Richard Madden (Bodyguard), Salma Hayek (House Of Gucci), Kumail Nanjiani (The Big Sick) and Angelina Jolie (Maleficent) among its powered-up heroes.
Ghostbusters: Afterlife
Available to buy now. Cert 12
Trevor and Phoebe aren't best pleased when they're forced to move from New York to an isolated farm in Oklahoma – but it turns out there's plenty of excitement out in the sticks, when they discover their late grandfather's secret stash of ghostbusting equipment. Plenty of spooooky goings-on ensue in this direct sequel to the first two movies, co-written and directed by Jason Retiman, whose dad Ivan made the original Ghostbusters films. Finn Wolfhard (Stranger Things) and Mckenna Grace (The Handmaid's Tale) are the young siblings who ain't afraid of no ghosts, with Paul Rudd (Ant-Man) as their enthusiastic science teacher – alongside lots of fun cameos.
Resident Evil: Welcome To Raccoon City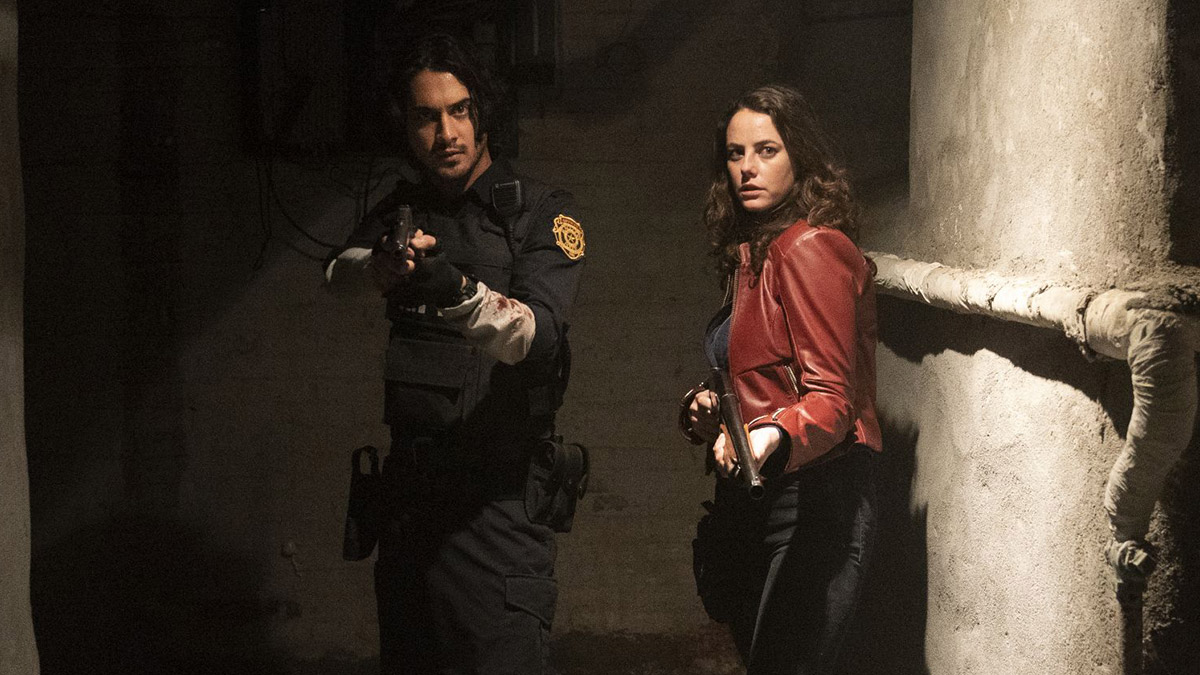 Available to rent now in On Demand > Movies > Premium Rentals. Cert 15
We weren't fooled by the title of 2017's Resident Evil: The Final Chapter and we were proved right with the release of this movie (although technically it is a reboot, starting the video game-based series all over again). There's a zombie outbreak in Raccoon City, which is possibly something to do with experiments performed by the sinister Umbrella Corporation, and a ragtag group of citizens must do everything in their power to survive. Gory thrills abound in this fun revival, whose cast is packed with primarily British talent including Kaya Scodelario (Pirates Of The Caribbean: Salazar's Revenge), Hannah John-Kamen (Ant-Man & The Wasp) and Tom Hopper (The Umbrella Academy – not to be confused with the Umbrella Corporation).
The Card Counter
Available to buy from Monday 24 January and to rent from Monday 7 February. Cert 15
This intense and powerful drama from writer/director Paul Schrader – who provided Martin Scorsese with the scripts for Taxi Driver and Raging Bull – stars Oscar Isaac (Dune) as a former soldier turned gambler, who's living out of a suitcase and trying to leave his past behind. It catches up with him, though, when he stumbles into a security seminar at a casino-hotel and comes face to face with Major Gordo (Willem Dafoe, The Grand Budapest Hotel), which forces him to confront his own guilt about his time in the military.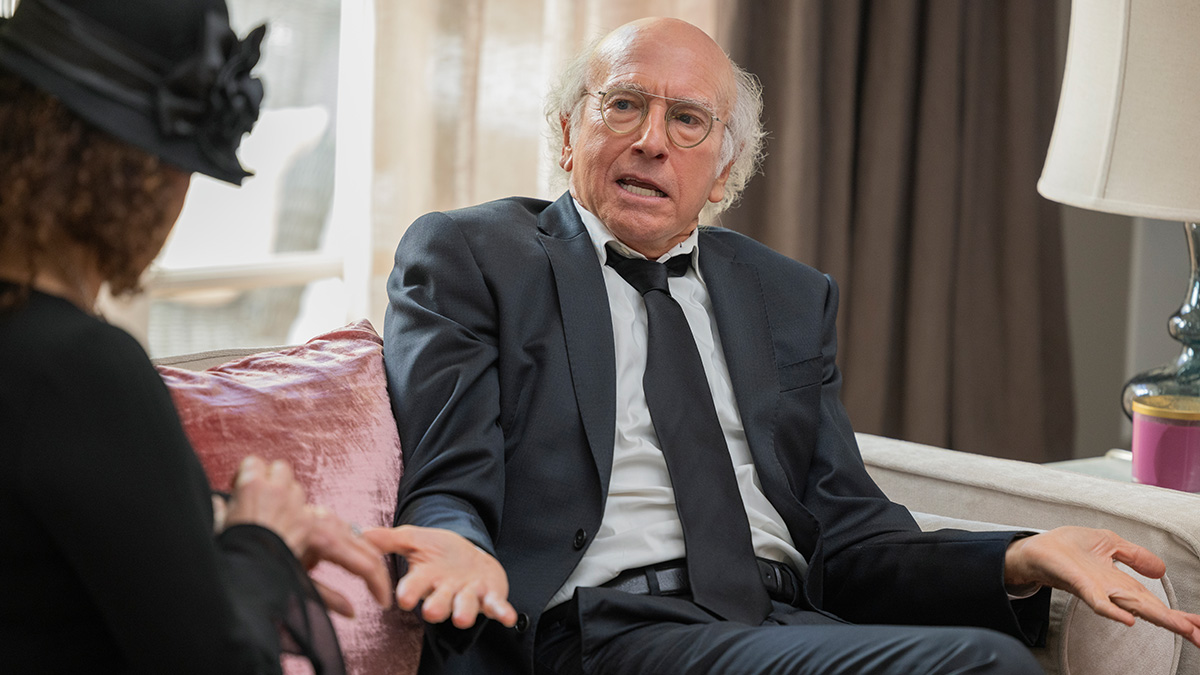 Seasons 9-11 available to buy now
As if Larry David's everyday life wasn't cringeworthy enough, he gets to relive some of the cringe all over again as he takes on the monumentally ill-advised challenge of creating a TV series about his life. It starts badly as he's blackmailed into casting the worst actress in the world in a key role, but if it's that or put up a fence he doesn't want, what's a guy supposed to do? And somehow the toilet seat is still the worst thing in his life… It's another classic season of frustrations, clangers and impossible dilemmas from David, with memorable guest appearances from Woody Harrelson, Lucy Liu, Seth Rogen and more.
Insecure
Seasons 1-5 available to buy now
The widely acclaimed comedy reaches its final season, starting with a ten-year college reunion for Issa (co-creator Issa Rae) and her friends, and moving quickly on through some key moments in their lives. Frank, insightful and consistently funny, this is a wildly entertaining ride through millennial life that offers plenty for everyone to enjoy – not least the riotous performance of Natasha Rothwell (The White Lotus) as Kelli, whether she's going in full-tilt on her fake English accent, as she did in season 4, or dealing with being accidentally killed off by the university she attended.
The Tourist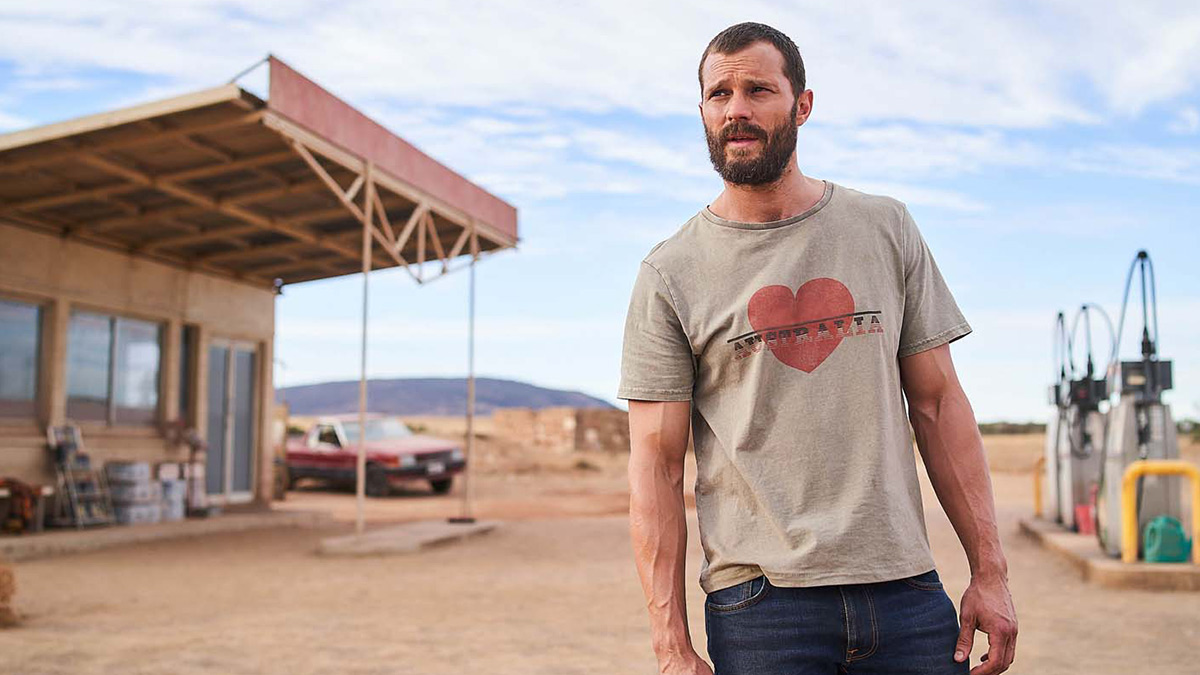 Available to buy from Monday 31 January
Onscreen trips to the Australian outback rarely end well. You could end up lost, attacked or eaten by dingoes. And Jamie Dornan (The Fall) continues this grand tradition in the six-part series The Tourist, as his trip Down Under turns into a terrifying nightmare. After his car is forced off the road by a truck, he wakes up in hospital with no memory. Was it just a random act of cruelty or something more sinister? Unfortunately he has no idea what he might or might not have done or to whom, and must piece his history back together.
Haven't signed up to the Virgin Media Store?
It's the place where you can buy the latest and greatest movies and TV Box Sets, yours to watch again and again, at home or on the go. Sign up now at virginmediastore.com, and go to On Demand > Movies to choose from hundreds of films and TV Box Sets and start watching instantly.
Enjoy your purchases on your Virgin TV Box (TiVo®/V6). Or you can access online and on your registered iOS and Android devices with the Virgin Media Store app.
You can also rent the latest films
If you have a TiVo® box or Virgin TV V6 box, powered by TiVo®, go to On Demand > Movies. If you have Virgin TV 360 box, go to Box Sets & Movies > STORE.
Search for a title, or browse by category such as Out This Week, Best Sellers or Collections. Once you've found the movie you want to rent, select Watch now to start watching instantly. Then, sit back and enjoy! You'll have up to 48 hours to finish watching your film.
Virgin Media Store: Separate terms and conditions apply to the Virgin Media Store service. Purchases must be made on the website or set top box. Virgin TV subscription and our latest Virgin TV V6 box required to buy and watch via set top box – Store is not available on other boxes. Compatible device & browser required. Max 5 registered devices. Max 2 devices can stream content simultaneously. Stream and download in UK only.
Virgin Movies On Demand: Virgin Movies On Demand movies are pay by title. Once rented, content available for 48 hours.
Image credits: Marvel Studios' Eternals ©2022 Marvel.
Ghostbusters: Afterlife © 2021 Columbia Pictures Industries, Inc. and BRON Creative USA, Corp. All Rights Reserved.
Resident Evil: Welcome to Raccoon City © 2021 Constantin Film International GmbH and Davis Raccoon Films Inc. All Rights Reserved.
The Card Counter © 2021 Lucky Number, Inc. All rights reserved.
Curb Your Enthusiasm S11 © 2022 Home Box Office, Inc. All Rights Reserved. HBO® and all related programs are property of Home Box Office, Inc.
Insecure © 2022 Home Box Office, Inc. All Rights Reserved. HBO® and all related programs are property of Home Box Office, Inc.
The Tourist © 2022 Two Brothers Pictures for BBC One, UK , Stan, Australia, HBO Max, USA and ZDF, Germany in association with All3Media International.