Skip to main content
From fun family films to Hollywood blockbusters, it's entertainment to the max on the Virgin Media Store – buy or rent from a fresh crop of new film releases
By Virgin TV Edit
With the dark and cold nights setting in, there's no better time to hunker down at home and bring movie magic inside. Choose from a huge selection of newly-released blockbusters, indie films and perfect family watches that you can rent or buy.
Cillian Murphy's incredible performance in box-office hit Oppenheimer has finally arrived from the silver screen to Store – don't miss this epic biopic that's primed for a host of awards. For family fare and excitement, try Trolls Band Together – a charming story told by an ensemble cast.

For those cosy nights in, a spooky movie is a must-watch. First on the list is classic murder mystery A Haunting in Venice, with its star-studded cast and wonderfully eerie atmosphere. Plus, Five Nights At Freddy's and The Exorcist: Believer deliver more spine-tingling thrills.
With the Virgin Media Store, you can buy and keep or rent this month's hottest releases. Don't forget with Premium Release titles, you can now buy or rent selected films at the same time they're in cinemas – here's how you do that.
Here's what is on offer on the Virgin Media Store this month.
Available to buy now or rent from Monday 18 December. Cert 15
Part biopic, part courtroom drama, this box office hit is is sure to become a future classic. Directed by Christopher Nolan (Interstellar), it combines spectacular visuals and soundtrack with a star-studded cast. Alongside Cillian Murphy (Inception) in his best screen performance to date, there's Emily Blunt (The Girl On the Train), Matt Damon (The Bourne Identity) and Robert Downey Jr (Iron Man). Telling the story of American scientist J Robert Oppenheimer and his role in the development of the atomic bomb, this is must-watch account of events that changed the course of history.
Available to buy now. Cert 12
Kenneth Branagh is back on form as celebrated sleuth Hercule Poirot in this magnificently creepy mystery movie, loosely based on Agatha Christie's novel Hallowe'en Party and set in eerie, post-World War II Venice. Also directed by Branagh, the movie has spooky delights galore, and an all-star cast including Tina Fey (Mean Girls) and Camille Cottin (Call My Agent!). Plus, there's a score by composer Hildur Gudnadóttir (Chernobyl) that will keep you on the edge of your seats. A classic whodunnit not to be missed.
The Expendables 4
Premium release. Available to buy and rent now

This latest incarnation from our favourite team of badass mercenaries doesn't disappoint. Rip-roaring action? Tick. Over-the-top weapon extravaganza? Tick. Star-studded cast? Tick. This time, Barney (Sylvester Stallone), Christmas (Jason Statham) and Gunner (Dolph Lundgren) are joined by two new characters: Easy Day (Curtis "50 Cent" Jackson) and Gina (Megan Fox). Their mission? To prevent World War III by stopping a clutch of nuclear missiles ending up in the wrong hands. Does it all go to plan? Of course not. Is it a blast from start to finish? Definitely!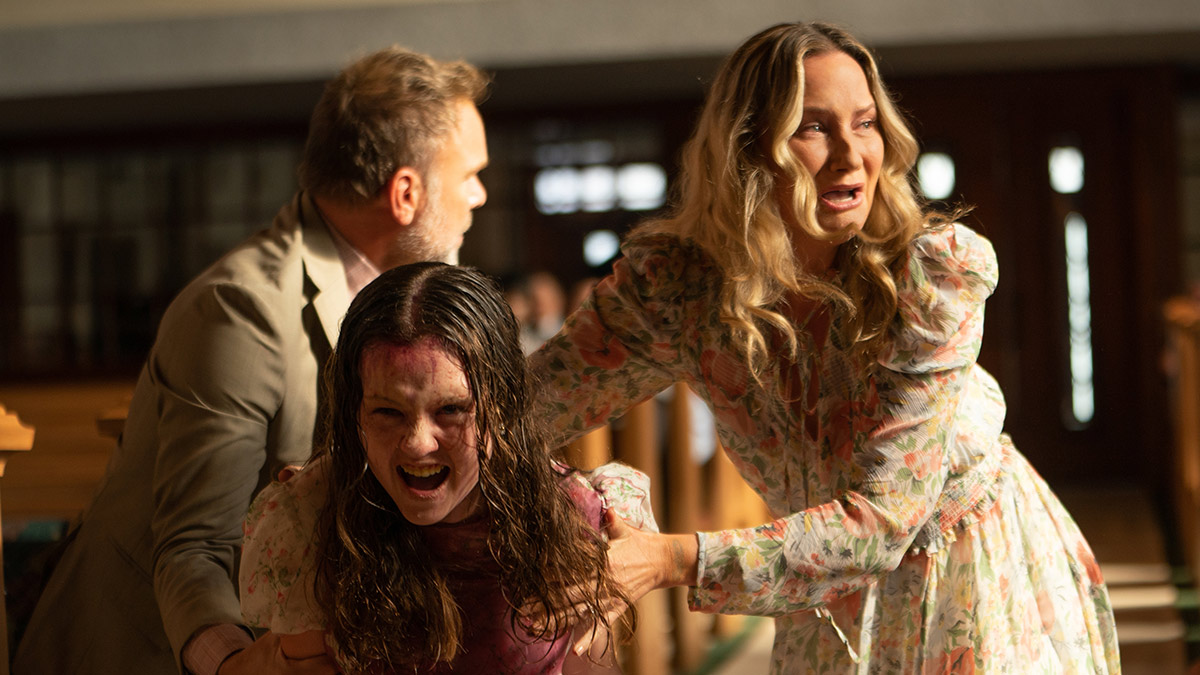 Premium release. Available to buy or rent now. Cert 15
Widower Victor (Leslie Odom Jr, One Night In Miami) has devoted his life to raising his daughter Angela (Lidya Jewett, Good Girls), but his dedication isn't enough to prevent her and her friend from disappearing under mysterious circumstances – as well as the distressing chain of events that erupt on their return. Desperate, he recruits Chris MacNeil (Ellen Burstyn, reprising her role from The Exorcist) who, though estranged from her formerly bedevilled daughter, has become an expert in demonic possession. Will a grim exorcism save their souls, or will it simply tear the two girls' families apart? Tune in to find out and keep your eyes peeled for Exorcist OG Linda Blair.
The Great Escaper
Premium release. Available to buy or rent now. Cert 12
Michael Caine (Interstellar) stars as real-life Second World War veteran Bernard Jordan, in this poignant and moving drama thats inspired by true events. In June 2014, Bernard made a great escape from his care home and embarked on an awe-inspiring to France, where ceremonies were being held to mark the 75th anniversary of D-Day. All while capturing the attention of the worldwide press, of course. John Standing, Danielle Vitalis and the late Glenda Jackson also star.
Available to buy now or rent from Tuesday 12 December. Cert 12
Playing in Avatar and The Arrival territory, this latest offering from Rogue One director Gareth Edwards is sci-fi with a human touch. Against the backdrop of a war with robots, ex-special forces agent Joshua, played by John David Washington (BlacKkKlansmen) is tasked with hunting down and killing the Creator – the elusive architect of advanced AI; and eliminating their secret, world-ending weapon. That the weapon turns out to be a child, Alphie – played by impressive newcomer Madeleine Yuna Voyles, makes for a story that's exciting, nuanced and highly original…
Trolls Band Together
Premium release. Available to buy and rent now. Cert U
Action-packed and rainbow-coloured, this third instalment of the Trolls animated musical media franchise is a family must-watch. Delving into the secret backstory of star troll Branch (voiced by Justin Timberlake), the movie takes us on an emotional and humorous journey as Branch and girlfriend Poppy (Anna Kendrick) set off on a search for his long-lost brothers. It's a story with heart, incredible hairdos, a sensational soundtrack (including new music by NSYNC) and boyband puns aplenty. Don't miss it!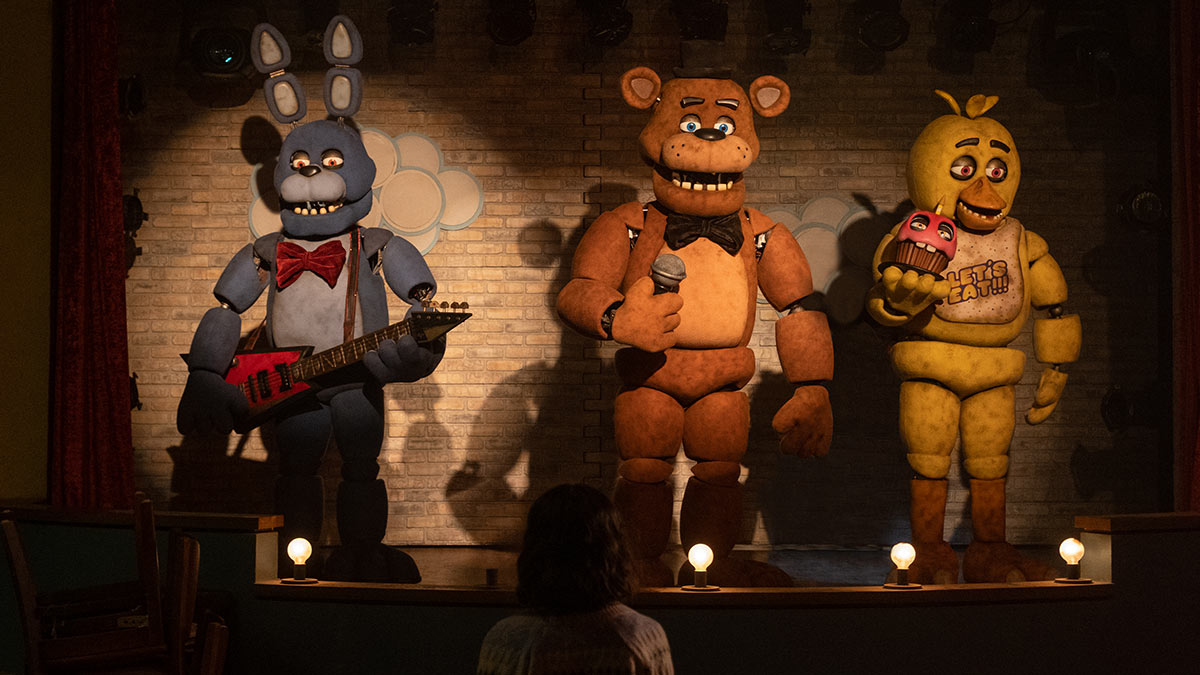 Premium release. Available to buy or rent from Monday 27 November. Cert 15
From the producers of M3GAN comes this spectacularly spooky supernatural horror, directed by Emma Tammi (The Wind) and based on the popular video game franchise. Troubled security guard Mike, played by Josh Hutcherson (The Hunger Games) takes on the night shift at an abandoned restaurant and soon discovers nothing is quite what it seems. Missing children, giant animatronic toys and a jump-scare soundtrack – this movie has all the terrifying thrills you'd expect. Watch it if you dare!
Register on Virgin Media Store to buy the latest movies and TV shows
Sign up now at virginmediastore.com and choose from hundreds of films and TV Box Sets and start watching instantly.
All Virgin Media customers armed with a TiVo® box or a V6 box powered by TiVo® can go to On Demand > Movies > Store. If you have Virgin TV 360 box or Stream from Virgin Media, go to Box Sets & Movies > STORE.
You can access online and watch on your registered iOS and Android devices with the Virgin Media Store app.
You can also rent the latest films
If you watch TV on a TiVo® box or Virgin TV V6 box powered by TiVo®, go to On Demand > Movies > Store. If you have a Virgin TV 360 box or Stream from Virgin Media, go to Box Sets & Movies > STORE.
Search for a title, or browse by category such as Out This Week or Most Popular. Once you've found the movie you want to rent, select Watch now to start watching instantly. Then sit back and enjoy! You'll have up to 48 hours to finish watching your film.
Virgin Media Store: Separate terms and conditions apply to the Virgin Media Store service. Purchases must be made on the website or set top box. Virgin TV subscription and our latest Virgin TV V6 box required to buy and watch via set top box – Store is not available on other boxes. Compatible device & browser required. Max 5 registered devices. Max 2 devices can stream content simultaneously. Stream and download in UK only.
Virgin Movies On Demand: Virgin Movies On Demand movies are pay by title. Once rented, content available for 48 hours.
Image credits: Oppenheimer © 2023 Universal Studios. All Rights Reserved.
Trolls Band Together © 2023 DreamWorks Animation LLC. All Rights Reserved.
A Haunting In Venice © 2023 20th Century Studios
The Expendables 4 TM & © 2023 Lions Gate Entertainment Inc. All Rights Reserved.
The Exorcist: Believer © 2023 Universal Studios. All Rights Reserved.
The Great Escaper © 2023 Pathé Productions Limited and British Broadcasting Corporation.
The Creator © 2023 20th Century Studios
Five Nights At Freddy's © 2023 SCOTT CAWTHON PRODUCTIONS, LLC. All Rights Reserved.