Skip to main content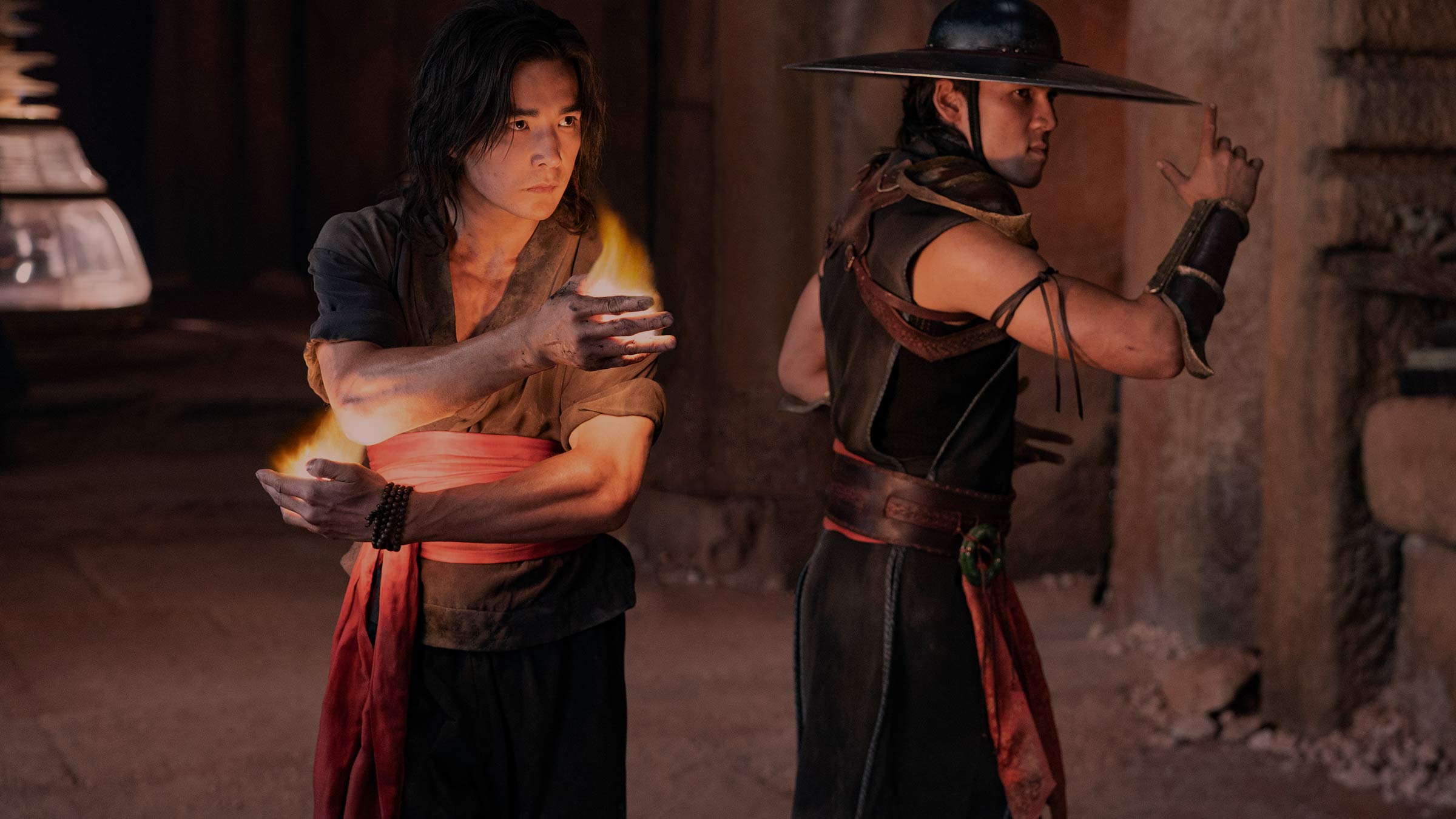 With loads of great films to buy or rent in Movies On Demand, plus top TV shows to own on the Virgin Media Store, it's going to be epic!
By Laura Rutkowski, Staff Writer
Brand new releases? Dazzling five-star dramas from the US and UK? Something for the kids? However you want to be entertained, the Virgin Media Store is always packed with the hottest new titles around.
This May is loaded with the biggest blockbusters and Box Sets out there, including the highly-awaited Mortal Kombat and Oscar winners Minari and Sound Of Metal.
Here is the current pick of the films available to buy or rent on the Virgin Media Store…
Mortal Kombat
Available to rent in On Demand > Movies > Premium Rentals from Thursday 6 May. Cert TBC
Based on the video game franchise, Mortal Kombat is just as kick-ass in live action form. Watch MMA fighter Cole Young (Iron Fist's Lewis Tan, who is a martial artist himself) take on Earth's most fearsome champions in this battle for the universe. Bi-Han, Kano, Sub-Zero, Jung Lao, Sonya Blade, Mileena and more are all there. Finish him!!
The Virtuoso
Available to buy now or rent from Monday 10 May. Cert 15
In this movie, everyone has a cool and ominous name, like The Mentor (Anthony Hopkins, The Father), The Waitress (Abbie Cornish, Sucker Punch), The Loner (Eddie Marsan, The Gentlemen), The Deputy (David Morse, St Elsewhere) and, crucially, The Virtuoso (Anson Mount, Hell On Wheels). The latter is a precise and poised professional assassin, until his latest job causes some serious collateral damage.

Blithe Spirit
Available to buy or rent now. Cert 12
Based on Noël Coward's hit play, Blithe Spirit provides a comical look into the world of the undead. Crime novelist Charles Condomine (Dan Stevens, Beauty And The Beast) is struggling with writer's block, with a looming deadline for his first screenplay. He asks medium Madame Arcati (Judi Dench) to perform a séance at his home, but she accidentally summons the spirit of Charles' deceased first wife, Elvira (Leslie Mann, How To Be Single). Three's a crowd as Charles' second wife Ruth (Isla Fisher, Wedding Crashers) has to contend with Elvira wanting to kill Charles to spend eternity with him.
The Little Things
Available to buy from Monday 10 May. Cert 15
This film hits the trifecta with award-winning actors Denzel Washington, Jared Leto and Rami Malek leading the cast. "It's the little things that rip you apart, it's the little things that get you caught," Deputy Sheriff Joe "Deke" Deacon (Washington) tells Sergeant Jim Baxter (Malek) during their investigation into a serial killer who's murdering girls in Los Angeles. Their main suspect? Albert Sparma (Leto), but is he their guy or do they just desperately want him to be?
Minari
Available to buy from Monday 17 May or rent from Monday 31 May. Cert 12
Minari, which is Korean for "water celery", examines the American Dream through the eyes of a Korean-American family who move to Arkansas in the 1980s to tend to a farm. Quirky grandmother Soonja (Youn Yuh-jung, who won the Academy Award for Best Actress in a Supporting Role) livens the place up in this tale about what home really means.

Godzilla Vs. Kong
Available to buy from Monday 24 May. Cert 12
Slugfests don't come bigger than this one, as two of cinemas most iconic beasts come to city-shuddering blows in this rip-roaring roller coaster of a movie. The human stars include Alexander Skarsgård (The Legend of Tarzan), Millie Bobby Brown (Stranger Things) and Rebecca Hall (Iron Man 3), but which monster will reign supreme?
Sound Of Metal
Available to buy or rent from Monday 31 May. Cert 15
The Oscar-winning film stars Riz Ahmed as Ruben Stone, a recovering drug addict and heavy-metal drummer who starts to lose his hearing. When his girlfriend Lou (Olivia Cooke, Vanity Fair), the lead singer of their band, finds out, she wants to stop performing, but Ruben is adamant they continue. Cochlear implants could be the answer, but they're very expensive. Ruben joins a shelter for deaf recovering addicts, run by recovering alcoholic Joe (Paul Raci, a child of deaf parents), who lost his hearing in Vietnam. Touching and poignant, especially due to Ahmed's lead performance.
Haven't signed up to the Virgin Media Store?
It's the place where you can buy the latest and greatest movies and TV Box Sets, yours to watch again and again, at home or on the go. Sign up now at virginmediastore.com, and go to On Demand > Movies to choose from hundreds of films and TV Box Sets and start watching instantly.
Enjoy your purchases on your Virgin TV Box (TiVo®/V6). Or you can access online and on your registered iOS and Android devices with the Virgin Media Store app.
You can also rent the latest films
If you have a TiVo® box or Virgin TV V6 box, powered by TiVo®, go to On Demand > Movies. If you have Virgin TV 360 box, go to Box Sets & Movies > STORE.
Search for a title, or browse by category such as Out This Week, Best Sellers or Collections. Once you've found the movie you want to rent, select Watch now to start watching instantly. Then, sit back and enjoy! You'll have up to 48 hours to finish watching your film.
Virgin Media Store: Separate terms and conditions apply to the Virgin Media Store service. Purchases must be made on the website or set top box. Virgin TV subscription and our latest Virgin TV V6 box required to buy and watch via set top box – Store is not available on other boxes. Compatible device & browser required. Max 5 registered devices. Max 2 devices can stream content simultaneously. Stream and download in UK only.
Virgin Movies On Demand: Virgin Movies On Demand movies are pay by title. Once rented, content available for 48 hours.
Image credits: Mortal Kombat © 2021 WBEI. All Rights Reserved
The Little Things © 2021 WBEI. All Rights Reserved.
Godzilla vs. Kong © 2021 Legendary and WBEI. GODZILLA TM & © Toho Co., Ltd.