Skip to main content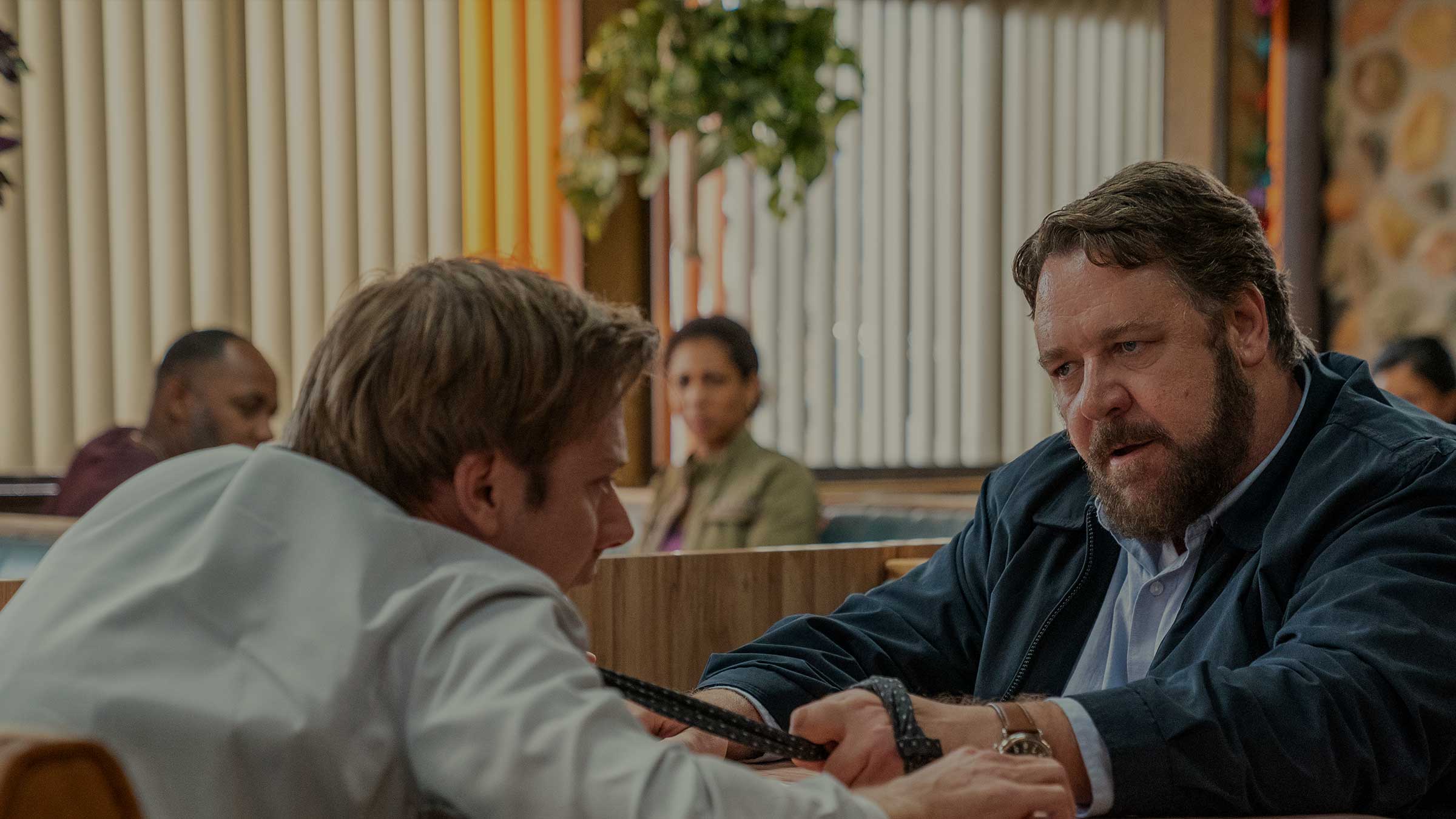 With loads of great films to buy or rent in Movies On Demand, plus top TV Box Sets available to buy in the Virgin Media Store, it's going to be epic!
By Virgin TV Edit
Brand new releases? Dazzling five-star dramas from the US and UK? However you want to be entertained, the Virgin Media Store is always packed with the hottest new titles around.
This November is loaded with brilliant dramas, explosive blockbusters, powerful documentaries and much, much more.
Here is the current pick of the films available to buy and rent on the Virgin Media Store and Virgin Movies – and TV shows available to own on the Virgin Media Store.
Available to rent on Virgin Movies. Cert PG
This modern adaptation of Roald Dahl's classic children's novel boasts a sparkling all-star cast, with plenty of tricks and treats! While staying with his grandmother (Octavia Spencer) at a hotel in 1960s Alabama, a young boy (newcomer Jahzir Kadeem Bruno) discovers a conference of fiendish witches, led by the despicable Grand High Witch (Anne Hathaway). After being transformed into a mouse, our hero must team up with the other children in the hotel if he wants to defeat them.
Directed by Robert Zemeckis (Back To The Future) and co-produced by Zemeckis, Guillermo del Toro (Pan's Labyrinth) and Alfonso Cuarón (Gravity), The Witches is pure magic.

Parks And Recreation
Seasons 1-7 available to buy on the Virgin Media Store
If you're a fan of The Office and know the words off by heart already, most people gravitate towards Parks And Recreation next. Amy Poehler stars as Leslie Knope, who works in the Parks Department of Pawnee, a fictional town in Indiana. The colourful characters are lovingly created by stand-out acting from Nick Offerman, Aubrey Plaza, Chris Pratt, Rob Lowe, Adam Scott, Rashida Jones and more.

Yellowstone
Season 1 available to buy on the Virgin Media Store
It's time to head to the wild, wild west! Kevin Costner stars as John Dutton, who owns the Yellowstone Dutton Ranch, the largest in the US. He and his family are constantly involved in power struggles with an expanding town, an Indian reservation and the United States' first national park, all which border the cattle ranch. When you run a family business, things are bound to get personal.

Tom Clancy's Jack Ryan
Seasons 1 & 2 available to buy on the Virgin Media Store
This is the first television adaptation of Tom Clancy's Ryanverse novels, with John Krasinski (A Quiet Place) starring as the ex-Marine and CIA analyst. Along with his boss James Greer (Wendell Pierce, The Wire) and with help from Dr Cathy Mueller (Abbie Cornish, Three Billboards), Ryan attempts to hunt down Mousa bin Suleiman (Ali Suliman), a Syrian-based terrorist who launched an attack in Paris.

Life
Series 1 available to buy on the Virgin Media Store
The latest from Doctor Foster's Mike Bartlett is about the residents of a large house in Manchester, split into four flats. The thing about life is it really isn't fair, as this series goes to prove while exploring "love, loss, birth, death, the ordinary, the extraordinary and everything in between" – with Alison Steadman (Gavin & Stacey), Peter Davison (Doctor Who) and Adrian Lester (The Rook).

Roadkill
Series 1 available to buy on the Virgin Media Store
Hugh Laurie plays a forceful and charismatic government minister on the brink of glory – and catastrophe – in this big thriller. Written by Collateral's David Hare, it looks like a role tailor-made for Laurie, particularly after his stunning performance in The Night Manager. Plus, Helen McCrory is superb.
Totally Under Control
Available to buy on the Virgin Media Store and rent on Virgin Movies. Cert 12
This documentary, made in secret, unmasks the truth on how the United States government responded to the Coronavirus outbreak during the initial months. Academy Award-winning filmmaker Alex Gibney (Enron: The Smartest Guys in the Room) directs this startling film that features interviews with public health officials – many who had their expertise and advice ignored by leadership.
Unhinged
Available to buy on the Virgin Media Store and rent on Virgin Movies. Cert 15
When single mother Rachel (Caren Pistorious, Slow West) honks her horn at a driver (Russell Crowe, Gladiator) during rush-hour traffic, she has no idea her and her son are about to become the target of his road rage. The man begins to follow them so Rachel can "learn what a bad day really is" as he enacts revenge.


His Dark Materials
Series 2 available to buy on the Virgin Media Store from 21 December, series 1 available to buy now
Series 1 of His Dark Materials was based on Phillip Pullman's first book in the trilogy, Northern Lights. As series 2 of the show returns, his second book, The Subtle Knife, receives the TV treatment. Pullman himself has already put fans' minds at ease when replying to a tweet that asked if series 2 would remain true to the books by responding: "Oh, no, the story won't be altered."
In the world of His Dark Materials, dæmons are your soul manifested in the physical form of an animal. Lyra Belacqua (Dafne Keen) explores the world of Dust in search of her father, all while accompanied by her new travel buddy Will Parry (Amir Wilson, The Letter For The King).

Haven't signed up to the Virgin Media Store?
It's the place where you can buy the latest and greatest movies and TV Box Sets, yours to watch again and again, at home or on the go. Sign up now at virginmediastore.com, and go to On Demand > Movies to choose from hundreds of films and TV Box Sets and start watching instantly.
Enjoy your purchases on your Virgin TV Box (TiVo®/V6). Or you can access online and on your registered iOS and Android devices with the Virgin Media Store app.
You can also rent the latest films
Go to On Demand > Movies. Search for a title, or browse by category such as Out This Week, Best Sellers or Collections. Once you've found the movie you want to rent, select Watch now to start watching instantly. Then, sit back and enjoy! You'll have up to 48 hours to finish watching your film.
Virgin Media Store: Separate terms and conditions apply to the Virgin Media Store service. Purchases must be made on the website or set top box. Virgin TV subscription and our latest Virgin TV V6 box required to buy and watch via set top box – Store is not available on other boxes. Compatible device & browser required. Max 5 registered devices. Max 2 devices can stream content simultaneously. Stream and download in UK only (or while temporarily in the EU).
Virgin Movies On Demand: Virgin Movies On Demand movies are pay by title. Once rented, content available for 48 hours.
Image credits: Unhinged © 2020 Unhinged Film Holdings LLC. All Rights Reserved.
The Witches © 2020 Warner Bros. Entertainment Inc. All rights reserved.