Skip to main content
As CD Projekt's much-anticipated new RPG finally arrives on systems this week, we take a look at all the big questions facing gamers before they head on down to Night City…
By Virgin TV Edit
For some, Cyberpunk 2077 has been on their gaming wish list since 2012. For others, it's been at the forefront of their minds since those jaw-dropping gameplay and Keanu Reeves reveals in 2019.
For all, however, it's been one of the longest journeys upon a hype train in living memory. And finally, finally, gamers are on the verge of setting foot in the bold, brash, neon-lit world of Night City.
Few would have expected an adaptation of a dystopian board game series from the 1980s to create quite this level of anticipation. But scant information and an ever-changing release date have made Cyberpunk 2077 the most anticipated game of 2020.
As such, gamers have plenty of questions regarding CD Projekt's latest title before its release this week. So we've assembled a list of questions below and, as succinctly as we can, attempted to answer each and every one…
What will gameplay be like in Cyberpunk 2077?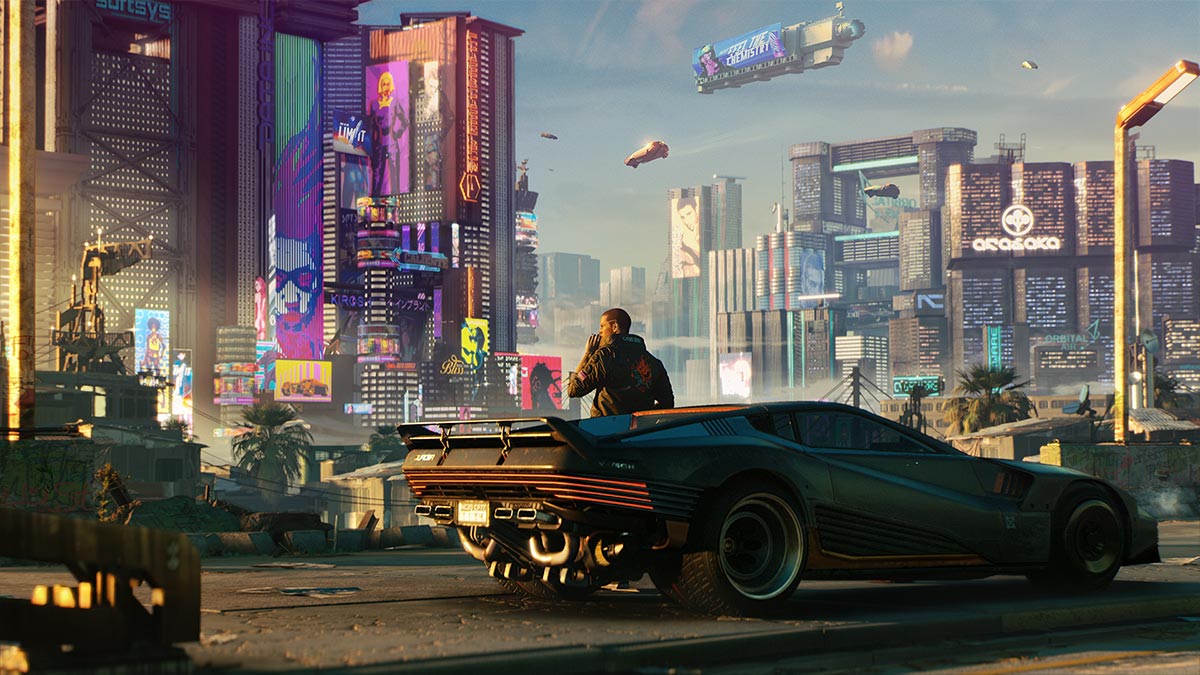 Many would be forgiven for thinking Cyberpunk 2077 to simply be a neon-lit, futuristic, GTA-type open-world title. They'd be wrong. Much like CD Projekt's acclaimed The Witcher series, Cyberpunk 2077 is an open-world, action-adventure RPG. And we mean R.P.G.
Customisation is everywhere. You can choose the sex, race, "cyberware" (ability-gifting pieces of in-built tech) and even piercings of the central character, V. This also extends to V's "class", and each one's respective abilities, with players creating "their" V as either a Net Runner, Solo, or Techie, all of which can be upgraded.
Your vehicles are also very much yours in this game. Each one can be customised to your heart's content and, unlike GTA, has to be earned. Gone are the days when you can just steal that NPCs sleek sports car and instantly claim it as your own.
Unlike The Witcher series, Cyberpunk 2077's exploration and combat is viewed in first-person (though driving can be viewed in third-person, too), and also has a cover-based system during firefights.
Think a mix between Mass Effect's ability-incorporating gunplay and Arkham Asylum's counter-based hand-to-hand combat system (when it comes to pummelling foes with your fists), and you've a pretty good idea of what to expect.
What is the plot of Cyberpunk 2077?
Details on the overall story of Cyberpunk 2077 have been thin on the ground. Well, aside from leaks but the less said about them the better.
In a nutshell, V is a mercenary and outlaw who, after being betrayed, journeys through Night City's seedy streets to track down a piece of cyberware which can allegedly render users immortal.
Where is Cyberpunk 2077 set?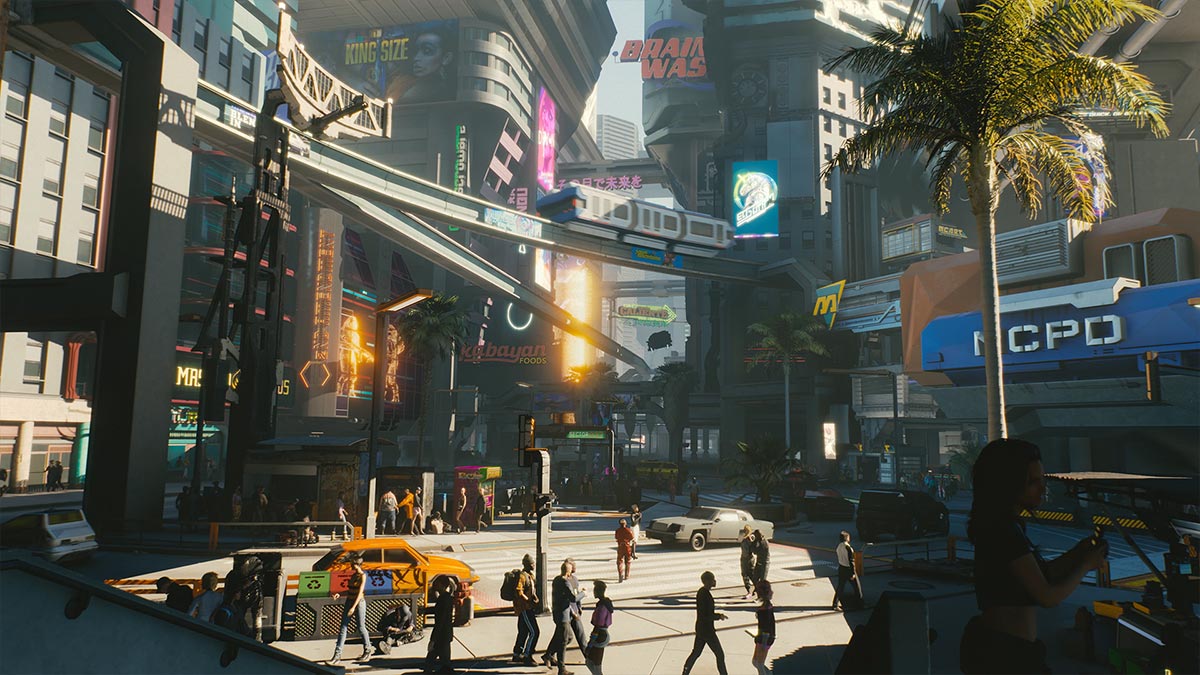 Cyberpunk 2077's setting is big, reeeally big, with all of the action taking place in the neon metropolis that is Night City.
Broken into four distinct districts (Entropism, Kitsch, Neo-Militarism and Neo-Kitsch), each one is named after an era in the city's history and boasts its own eye-catching style and design. They present a fascinating blend of futuristic cityscapes, disintegrating slums and sandy deserts.
Be warned, however. With homelessness on the rise and corporations effectively running the city, it's a pretty lawless, terrifying place to explore. If you want to find out more, feel free to visit its own website. No really, that's actually a thing.
Is there multiplayer in Cyberpunk 2077?
If rumours are to be believed, hopefully by 2022. CD Projekt has developed a multiplayer element alongside the main game, but envisions the two being separate entities. So while the multiplayer remains a long way away, when it arrives, think something along the lines of Rockstar's hugely successful GTA Online.
Oh, and where does Keanu Reeves fit into all this?
Reeves' reveal last summer pretty much broke the internet, and for good reason. The John Wick star makes his first video game appearance since 2003's Enter The Matrix, again lending his likeness, performance and voice to one of the game's central characters.
Said character is Johnny Silverhand, a rock 'n' roll singer who accompanies V in his aforementioned pursuit for immortality. Whether Johnny can be trusted, however, is up to the player to decide.
When is Cyberpunk 2077 available to play?
At long last, Cyberpunk 2077 will be available to play on PC, PS4 and Xbox One from Thursday 10 December; and on PS5 and Xbox Series X/S in 2021, with a release date TBC.