Skip to main content
Virgin Media's family of apps has just got bigger – thanks to the arrival of Disney+ on Virgin TV 360

By Virgin TV Edit
Looking for thrilling superhero action, brilliant sci-fi, hot reality TV and cult comedies delivered straight to your all-singing, all-dancing Virgin TV box? Then you're in luck, because Disney+ is now available on Virgin TV 360.
All Virgin Media customers armed with a Virgin TV 360 box can watch Disney+ direct on your telly once you've got a subscription to the service. Simply sign up via the Disney+ website, and you can log in on the box.
Because Disney+ is fully integrated into Virgin TV 360, you can search without even going into the app – making it the fastest, smartest way to experience the Disney+ shows and movies you love. Just press Home on the remote and then click to the left to the Search (magnifying glass) icon, and then type in the name of the show they're looking for, or even easier – use Voice control.
You can even use your remote's powerful voice search to find your favourite entertainment from Disney, Pixar, Marvel, Star Wars, National Geographic and Star – including an ever-growing range of titles in Ultra HD. Say the name of the TV show or movie you want to find or say "Disney" or "Disney+ app" to launch the app via Voice Control.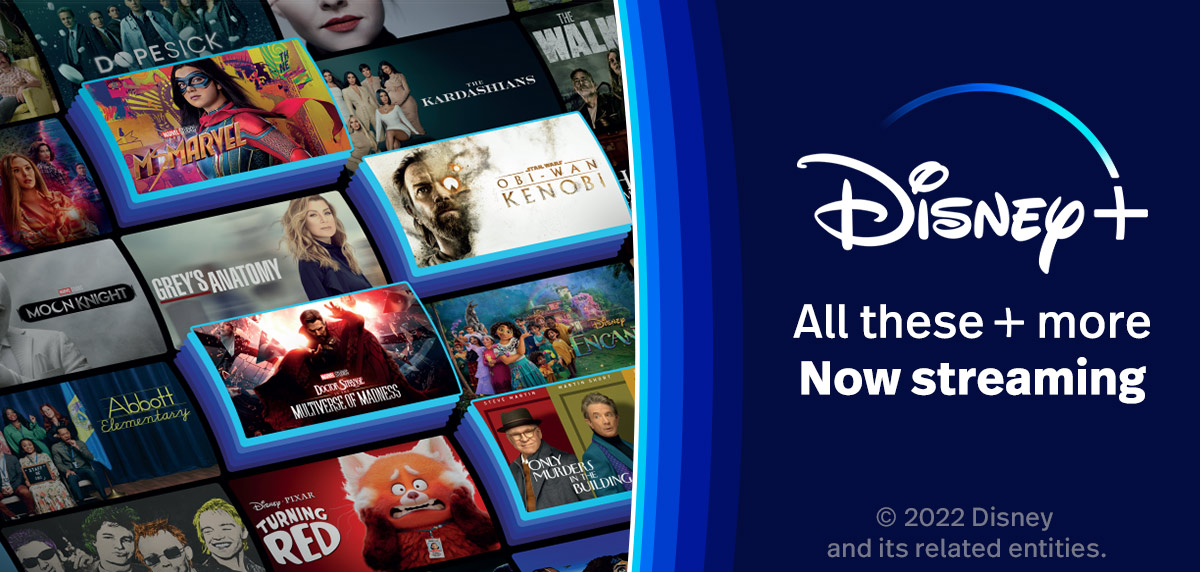 And with the likes of Disney Pixar's Toy Story spin-off Lightyear, new Marvel Studios original series She-Hulk: Attorney At Law, the Kardashians latest reality show, The Kardashians, and the second season of critically acclaimed mystery-comedy series Only Murders In The Building, you might find yourself voice-searching Disney+ content on a nightly basis.
Read on for our picks of the best Disney+ movies and shows to watch.
Lightyear
Find it in Home > Apps > Disney+ or just say "Disney+" from Wednesday 3 August
The first thing you need to know about Lightyear is that it is not, technically speaking, a Toy Story prequel. This Buzz Lightyear (voiced by Chris Evans) is a human, appearing in the film that resulted in the existence of Buzz Lightyear merchandise – including Andy's beloved plastic toy. But you don't have to grasp the nuances of the fictional-universe-within-a-fictional-universe to enjoy this retro space-set adventure, which is as uplifting and gorgeously animated as anything you'd expect from Pixar.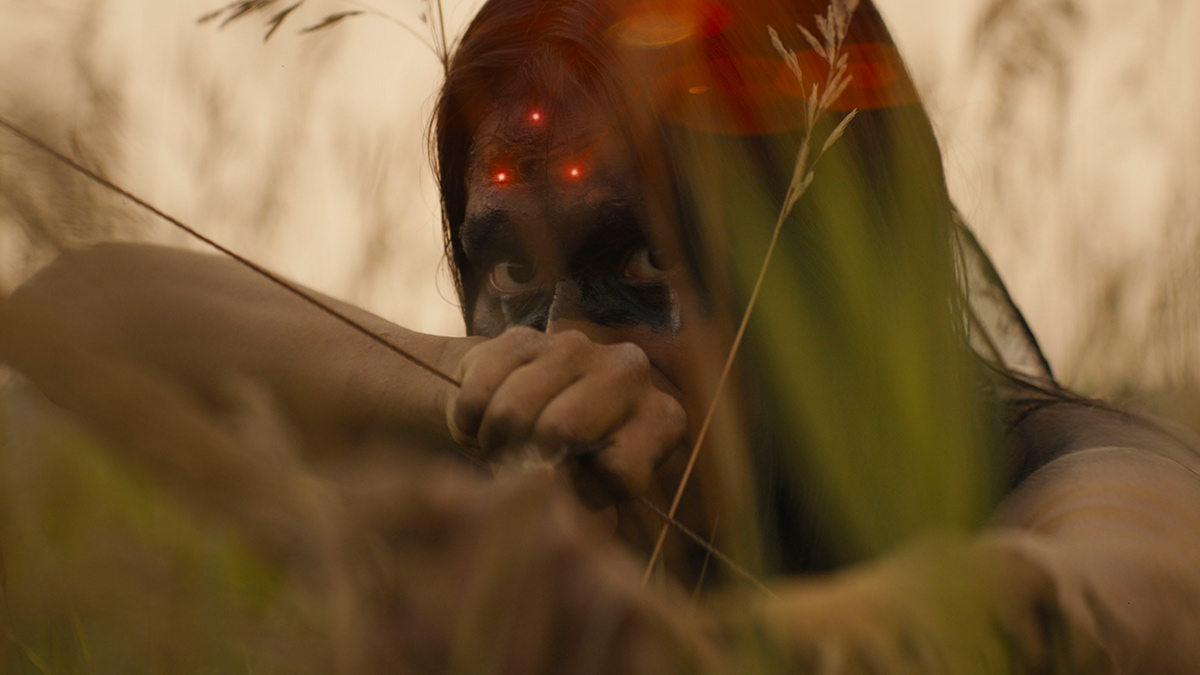 Find it in Home > Apps > Disney+ or just say "Disney+" from Friday 5 August
The latest addition to the Predator franchise, new action thriller Prey is set in 1719 among the Comanche Nation, a Native American tribe known as the 'Lords of the Plains'. The movie follows skilled warrior Naru (Amber Midthunder), who sets out to hunt a mysterious creature that is threatening her camp – only to discover that it is a sophisticated and vicious alien predator with a technically advanced arsenal. Gulp.
Only Murders In The Building

Find seasons 1 and 2 in Home > Apps > Disney+ or just say "Disney+"
Deeply charming, the first season of mystery-comedy series Only Murders In The Building won critical acclaim for its portrayal of an unlikely trio (played by Steve Martin, Martin Short and Selena Gomez) who launch a true-crime podcast after a suspicious death in their Upper West Side apartment block. Season two sees the gang reassess their options after being warned by police to stay out of the case – but whether they'll be able to resist getting involved seems unlikely.
Find season 2 in Home > Apps > Disney+ or just say "Disney+" from Thursday 22 September. Season 1 available now
The family you know and love is here with a brand new series, giving an all-access pass into their lives. Kris, Kourtney, Kim, Khloé, Kendall, and Kylie bring the cameras back to reveal the truth behind the headlines. From the intense pressures of running billion-dollar businesses to the hilarious joys of playtime and school drop-offs, this series brings viewers into the fold with a rivetingly honest story of love and life in the spotlight.
Find it in Home > Apps > Disney+ or just say "Disney+"
This Marvel Studios original series has won rave reviews for its portrayal of a Pakistani-American teenager who idolises the Avengers, then gains superhero abilities of her own. Newcomer Iman Vellani plays 16-year-old New Jersey native Kamala Khan, an avowed fangirl of Carol Danvers (aka Captain Marvel). When a mysterious gift from her grandmother activates Kamala's ability to control cosmic energy, she sets out to discover the truth about her powers – travelling between different dimensions and meeting her grandmother in 1940s India in the process.
Find it in Home > Apps > Disney+ or just say "Disney+"
Andor isn't the only Star Wars miniseries to watch on Disney+. Set 10 years after the events of 2005's Star Wars: Episode III – Revenge Of The Sith, new six-parter Obi-Wan Kenobi sees Ewan MacGregor and Hayden Christensen reprise their iconic roles as the Jedi Master and Darth Vader. Obi-Wan is on a mission to rescue the kidnapped Princess Leia (Vivien Lyra Blair) from the Galactic Empire – culminating in a seriously emotional showdown with the former Anakin Skywalker.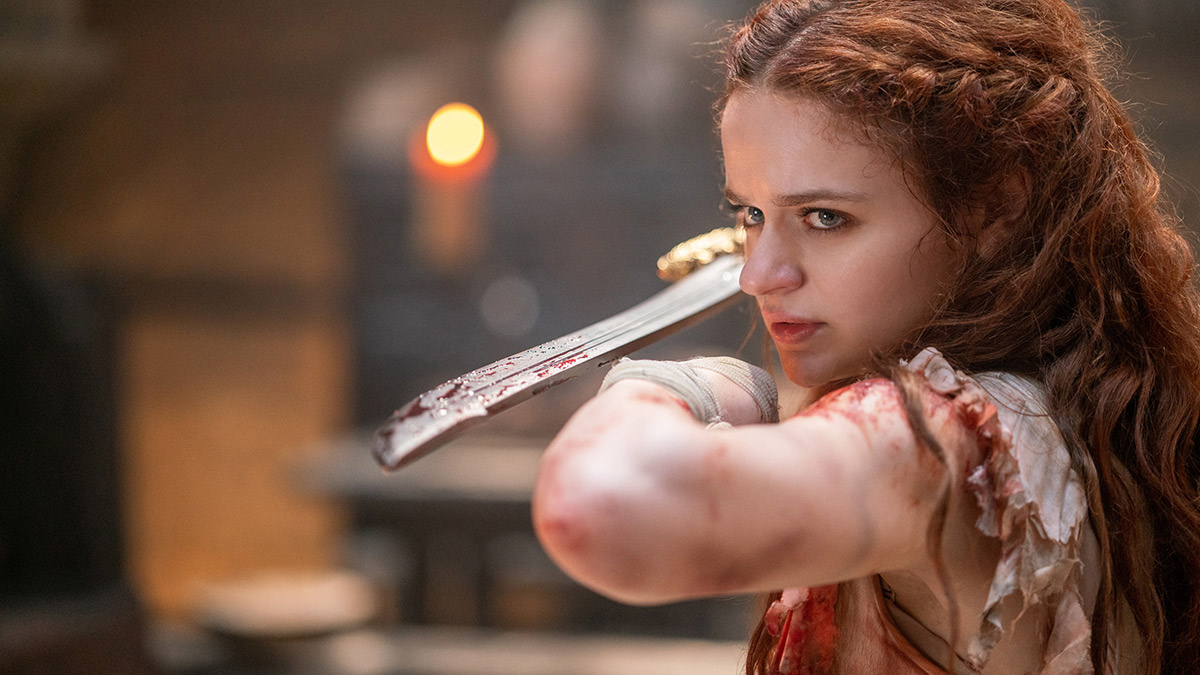 Find it in Home > Apps > Disney+ or just say "Disney+"
Weddings have long been a key plot point of princess narratives, but the young royal at the heart of this new medieval adventure film is determined not to make it down the aisle. Known only as the Princess, she is betrothed against her will to the cruelly sociopathic Julius – and when she refuses, she is imprisoned in a castle tower. As Julius tries to take over the King's realm, the Princess escapes her imprisonment and sets out to defend her family and kingdom.
Image credits: Ms Marvel © Marvel Studios 2022. All Rights Reserved.
Prey © 2022 20th Century Studios. All Rights Reserved.
The Princess © 2022 20th Century Studios. All Rights Reserved.
She-Hulk © Marvel Studios 2022. All Rights Reserved.