Skip to main content
Stay one step ahead of fraudsters with this useful guide on how to spot typical scam calls, texts and emails
By Virgin Media
Have you been contacted out of the blue? Have you been asked to share personal details? Is there something about the email or text you've received that just feels off? Scammers work in lots of different ways, developing new techniques all the time, and will use texts, emails and calls to try and steal sensitive data from you.
In many cases, they'll seem friendly, polite, and professional – and could convince you they're working for Virgin Media. But as soon as they put you under pressure and ask you to act immediately – be suspicious.
Spotting scammers can be tricky and they're getting smarter all the time, using new techniques to try to prise your personal information away from you, such as using social media. So, if you're not sure, remember that Virgin Media will never ask you for your full password, memorable word, or to confirm your full account details as a security question. That goes for calls, texts, emails, social media chats or anything else. Never means never. As techniques change, we regularly update our website with up-to-date examples. You can find these at virginmedia.com/securityhub.
If you're ever in doubt about a number that's called you, hang up. If it was financially related and you want to get in touch with your bank, dial 159 to ensure you are directed to them.
Your safety and security are super important to us. So when it comes to fraud, we want to keep you up to date with what to look out for and ways to keep your account safe. Here some tips on how spot the scam signs:
Tips for spotting email scams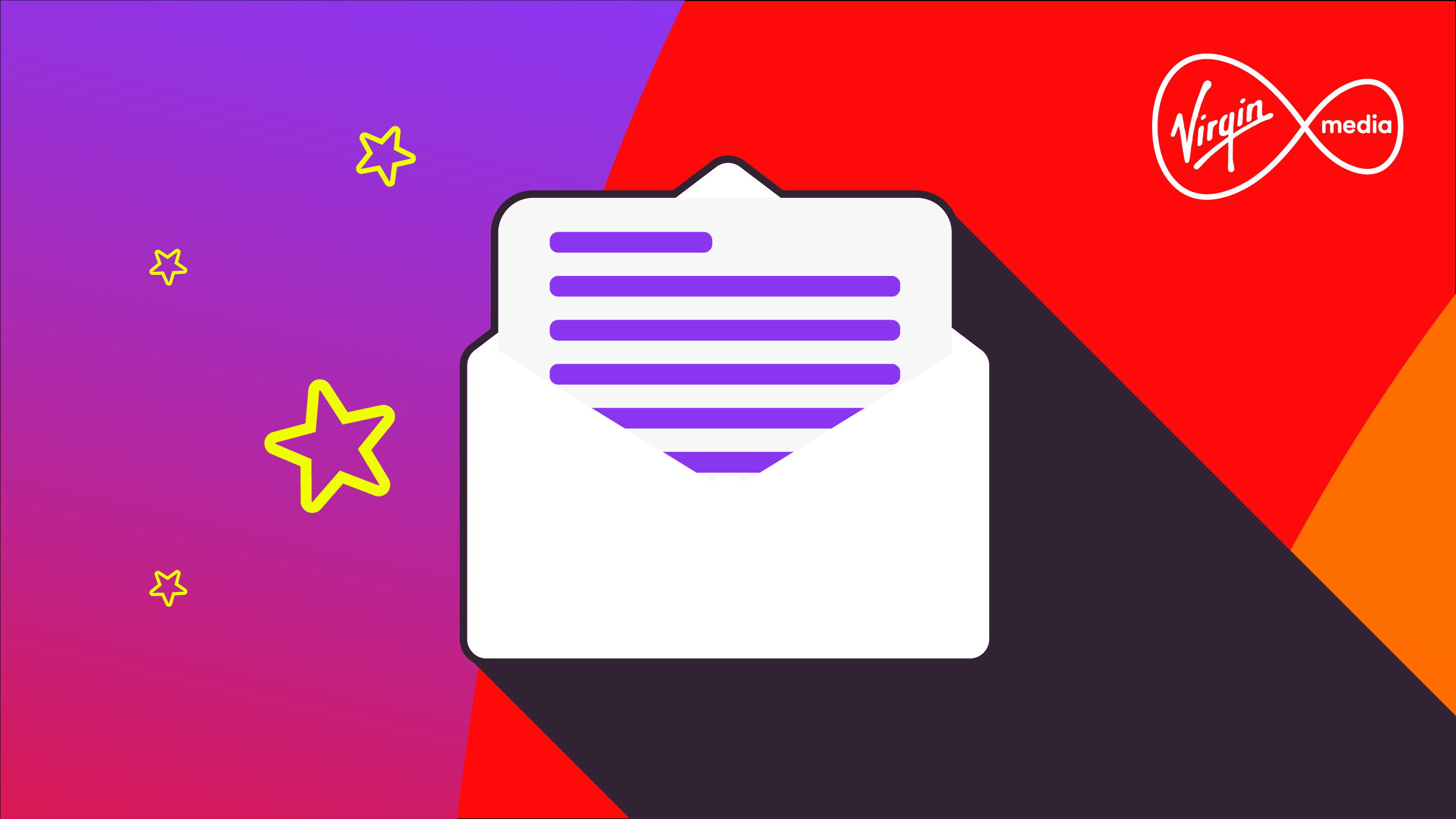 Check who it's from
It may look like a real email from Virgin Media or another business you use, but if you hover over or right-click the sender's name, you'll be able to see the email address it has actually been sent from. The sender's name may look legitimate, but often the email address will contain a small spelling error or could simply be a random assortment of numbers and letters.
Spelling or grammar mistakes
It's no longer a given that fraudulent emails will be riddled with errors, but it's still surprisingly common in phishing emails. Other things to look out for: is the email consistent in how it looks? Is there a mix of US and UK English? Does it use different font styles or even random sizes? These are all things that may signal it's not genuine.
Small mistakes and style issues
Often scammers will mimic official-looking emails in an attempt to get you to part with your data. But check the little details the fraudsters might have missed. Are the copyright dates correct? Is the brand logo an old or discontinued version (or pixelated)? Does it match the style of previous emails you've had from the company or business?
Asking for personal details
Always remember, we'll never (ever) ask you for sensitive infomation. So if you get an email asking for such details, or requesting you click on a link to supply them, it's a red flag. Do not provide any personal information or click on any link in an email you're unsure about. Such links may contain viruses that can infect your computer or even install ransomware.
Your urgent attention is required
Scammers will also stress the urgency of your actions in the hope you don't take the time to check whether it's real or not – for example, saying your account is about to be closed, or that there is a payment issue on your account. Do not click the link. Instead, to check the status of your account, visit virginmedia.com/myvirginmedia.
Tips for spotting phone scams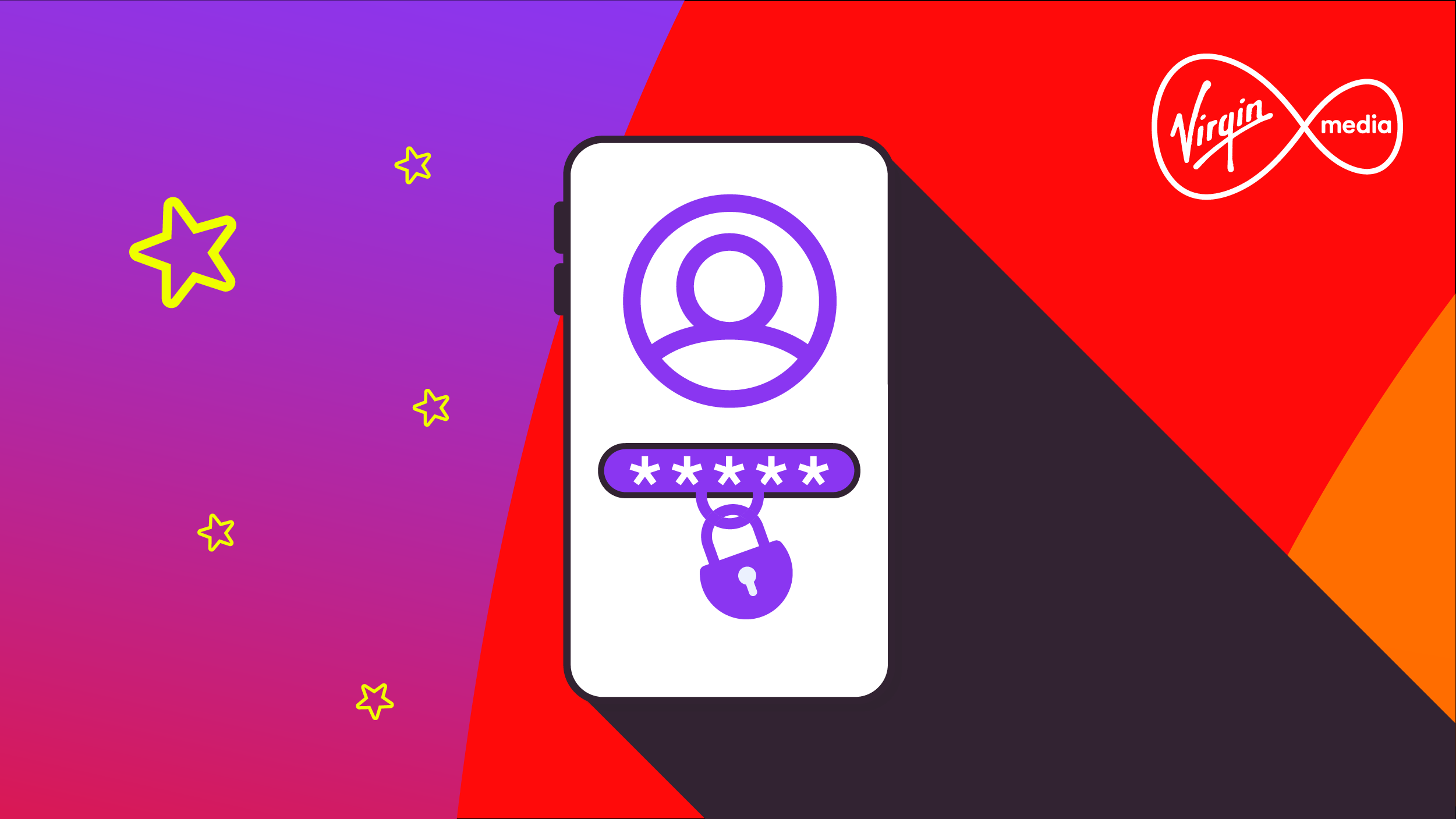 The call comes out of the blue
If you get a call about a problem on your account or an issue with a product, ask yourself, were you expecting this call? If not, it might be a scam. Fraudsters will try to blag as much as possible, so if something sounds too good to be true, or if the call is unexpected, call the business or company back yourself rather than continue the call.
The caller is being evasive
Scammers don't want conversations that'll reveal they're trying to steal your personal information. So, if you question why they're calling, they might change the subject or try to make you feel bad for asking. If you're ever unsure about a call, just hang up. We're always happy for you to call us back instead.
They are threatening
Fear and guilt are powerful weapons, and some fraudsters will exploit that. It may be a threat of legal action, or penalty payments unless you act on that call. It may be an offer that will expire unless you take action now. If a scammer's pretending to be from Virgin Media and they ever threaten you, please call the police's non-emergency number 101 or textphone 1800 101 as soon as possible – they'll pick it up with us.
Asking for personal details
It's not always easy to spot scammers. So, if you aren't sure, always remember Virgin Media will never ask you for your full memorable word, or to confirm your full account details as a security question. If you're ever in doubt during a phone call, please hang up – you can always call us back to double-check it was us. If a scammer ever threatens you, please call the police – they'll pick it up with us.
Never assume who's on the other end
Sophisticated scammers can now clone the phone numbers of organisations they want to impersonate. So just because the number on your caller display matches an official number, or even displays the name of the company you're calling – it might not be real. If you're calling back the company, find the number yourself – don't use the number they supply. The safest way to contact most UK banks after a supposed fraud call is using the new 159 service. Jump to information about the service here.
Beware of calling back instantly
If you're unsure who's on the other end of the line, hang up. If the person on the phone says they are from a bank, you can now dial 159 to be put in touch directly with most UK banks. Click here to jump to more information on the 159 service.
If the caller is claiming to be from somewhere other than a bank, it's important to wait for 20 minutes or longer to make another call, because some scammers can keep phone lines open. So while you think you're on the phone with customer services or the police, you may still be on the line to them. Instead, try to use a different line or call someone else first to clear the line.
With 159, you don't need to clear the line or wait 20 minutes before calling the number.
Tips for spotting text scams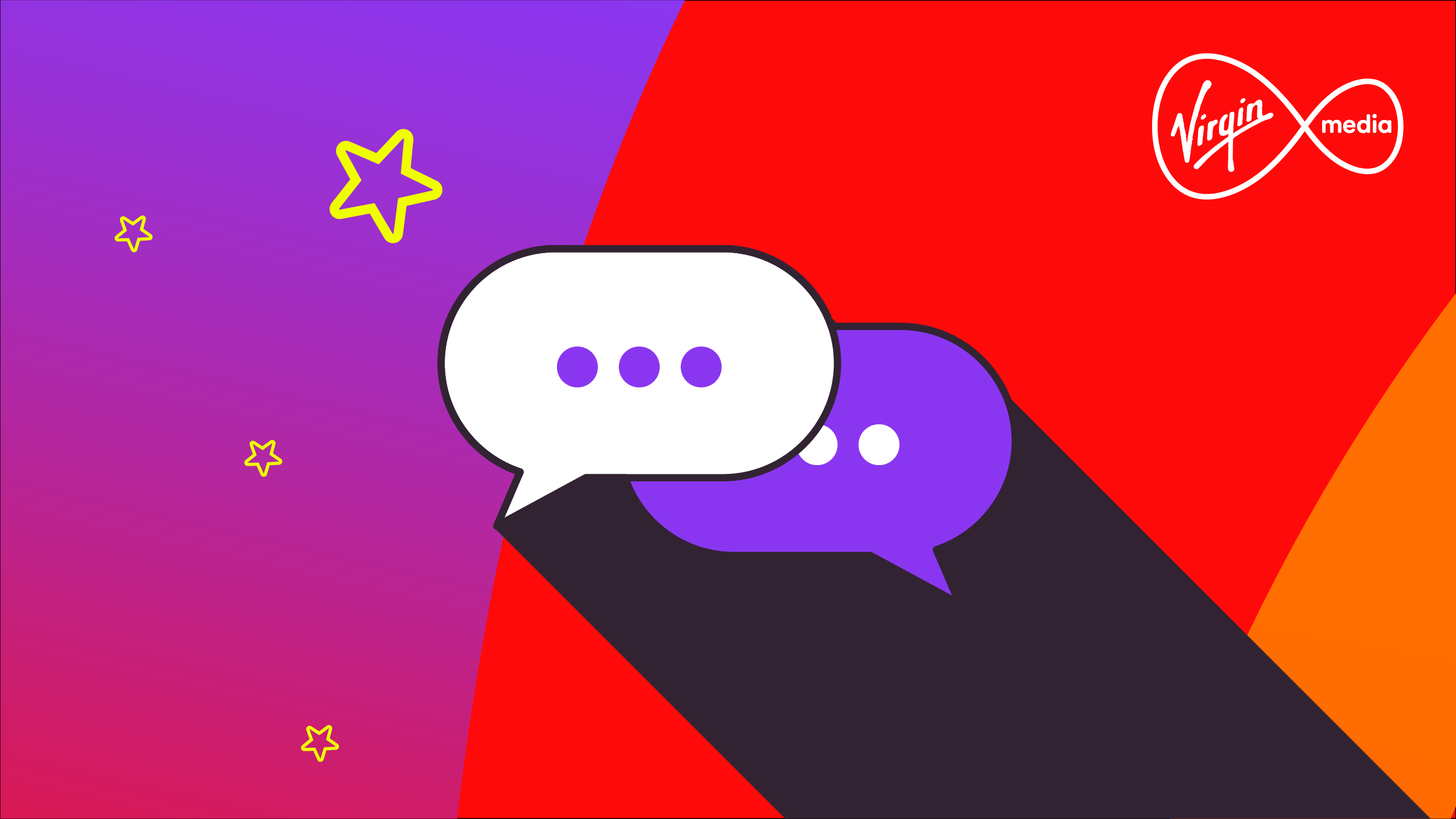 The text isn't relevant to you
Have you received a text message that claims you've won a competition you didn't enter? A parcel delivery fee you weren't expecting? Or a final demand on a bill you've never seen? If you get a text out of the blue that either doesn't feel relevant or too good to be true, ensure you never click on any links and always forward the message onto 7726. We'll look into it and work to block the sender from our network.
The call-to-action is a link
Clicking on a link in a scam text message could expose your phone to malware that may compromise its security, or take you to a fake version of a brand or company's website to gather personal information. Ask yourself, what is it asking you to do, and is there a way you can find out? For example, if it's an account-based query, visit your account another way.
The link doesn't look official
If the link looks dodgy to you, the chances are you're correct. Links that don't contain any of the company or brand's normal URL structure, or use link-shorten tools such as bit.ly, are often giveaways. Equally, if the text message has come from a random unrecognised number, you should be wary about what it asks you to do.
It's a different style to previous messages
Even if the message appears in the same chain as previous messages from a company or brand, it doesn't mean this latest one is real – scammers can spoof real phone numbers to make them look authentic. So, does it look like all the others you've received? Is the style different? Is it asking you to do something they've never asked before?
For example, if previous messages have asked you to log into your account via an app, but this latest one says to click a link, it may not be genuine.
All the usual signs
As with email and phone scams, the common traits are the same for text scams. Does it convey a sense of urgency, often coupled with a threat to meet a deadline. Does it contain spelling or punctuation mistakes? And is it asking you for personal details? If in doubt, as mentioned above, ensure you never click on any links and always forward the message onto 7726. We can then look into it.
Other online scams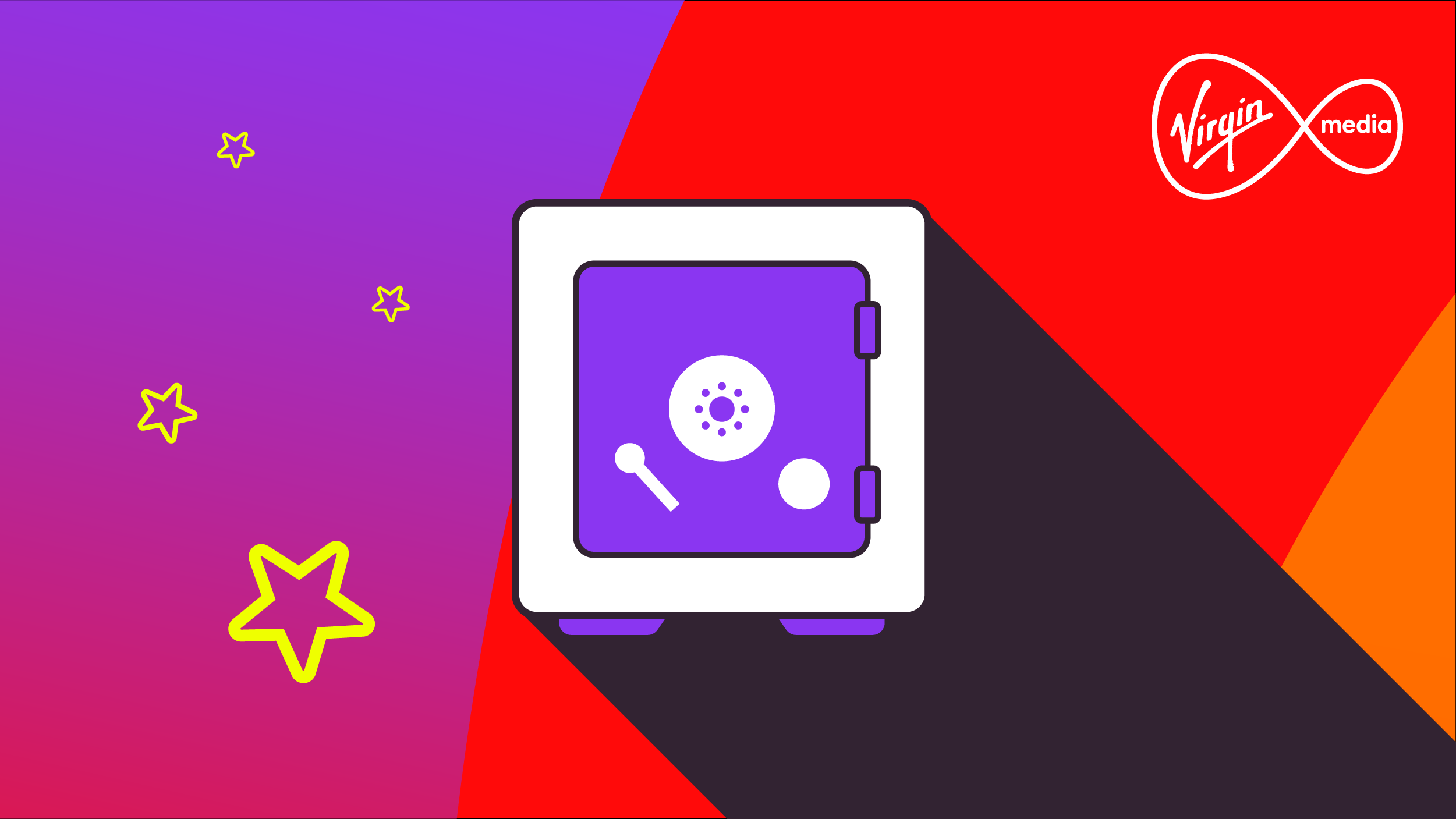 Sadly, there are many forms of scams where victims have had their personal information or worse stolen from them. While many of the above tips are a useful basis for tackling scammers, it's worth knowing about some recent online scams to be hyper-aware.
This is the latest way scammers will try to get you. If you're contacted by an official-looking account asking you to click a link or for personal information, stop and think. If it's Twitter, Instagram or Facebook, is the account verified? Is the company name spelt correctly in its username? Does its follower count seem likely for a major brand? All of these things can help you suss out a fraudulent account.
Bank scams
Often this is through a cold call to say your account has been compromised or your card cloned, with your money being at risk. The caller may ask for your account details, your PIN or even offer to transfer your money to an uncompromised account. Your bank will never ask you to do any of the above.
Check your bank's website for the latest information on how scammers may be targeting their customers.
Computer repair scams
Here, you may get a call or email claiming to be from somewhere you purchased a computer in the past to warn you about a virus, offering to install some antivirus software. This may be spyware or a remote access tool to take control of your computer. Again, if in doubt, contact the place where you purchased the computer to check its authenticity.
Package scams
This one is usually via text message and will inform you that you need to either arrange for a parcel to be redelivered, that you missed a parcel or that an order (you didn't make) is on its way and you will be charged. All of these will have a call-to-action with a link. Do not click this link, and check with the packaging company via normal means.
Tax scams
These messages seemingly from HMRC will use either threatening language ("your unpaid tax bill will result in prosecution") or an incentive ("you are entitled to a tax rebate"), both of which will need to be actioned under a tight deadline. Currently, HMRC do not contact people in this manner, and you should contact them directly in the first instance.
Remember, never click on unsolicited links. Never disclose personal information on cold calls. Don't be pressured into doing something. If it's a real call, email or text, you can contact the provider themselves and they will assist you.
Worried you might have been scammed?
If you ever think you've been the victim of fraud – whether you've given your details over the phone or clicked a dodgy link in a text or email and shared sensitive info – don't panic. Here are some things you can do:
Get in touch with your bank if you think you might have given out any financial info – they'll try to recover any money you've lost. You can call 159 to connect directly to most UK banks
Change your account password(s)
Forward fraudulent texts to us at 7726 and emails to phishing@virginmedia.com and we'll look into them (it won't cost you anything)
It won't cost you anything to send messages to 7726 and it means we can investigate the sender.
if your phone supports SPAM reporting (currently available if you have an Android device using the Google Messenger App, but others will be available soon), then press the SPAM button to automatically forward the message to 7726.
Call us on 150 from your Virgin Mobile phone or

0345 454 1111*

from any other phone if you think somebody's taken out a contract with us using your details
Information about calling 159 to chat to most UK banks confidentially
We are signed up to a service designed to stop scammers in their tracks, called 159. It has been set up by banks and telephone companies in an effort to fight fraud, working in the same way as the non-emergency 101 number you might use to contact the police.
Last year alone, sophisticated criminal gangs used illicit techniques to steal more than £470m, by disguising themselves as representatives from your bank or other service provider.
Advice on when to call 159
If you receive a call asking you to contact your bank or do anything financial, especially anything to do with payments, you should hang up and dial 159. By dialling this number, you'll be transferred to a system able to safely patch you through to the bank who has claimed to have called you. This way, you'll be sure you're dealing with an authentic representative and they can advise you if the communication was genuine and if it was, continue with the request. If it was a scam, they will be able to help and protect you from falling victim to fraud.
Calls to 159 will be charged at the usual national rate call, which is usually included in your mobile package's minutes.
159 will never call you directly, but you can trust 159 to always put you through on request to your bank. Please note, most but not all UK banks are part of the 159 service at present, but new additions are being made in the future. Please check here for participating members.
Unlimited online protection with Virgin Media Internet Security
Virgin Media Internet Security automatically detects and removes viruses, malware, ransomware and spyware that can delete your files and photos, and steal your money. Go to My Account and register for Virgin Media Internet Security to start your three-month trial today. No bank or credit card details are required for the trial.
Staying safe online with Virgin Media Web Safe
Protect every device connected to your home WiFi – no matter which mobile provider you're with – with Web Safe, which comes with all of our broadband packages at no extra cost. Web Safe protects against malware and phishing scams that try to infiltrate your devices and steal your personal information.
For more tips and advice about nuisance calls and fraudulent activity, head to virginmedia.com/securityhub.