Skip to main content
Werewolves, vampires and all manner of miscreants… the Village People this ain't!
By Jon Billinge, Writer
"Nightmare fuel", "abject terror", "lumbering chaos" – dads doing the "YMCA" dance have been called a lot of things, but even this most unholy of collectives yields in the face of gaming's greatest horror series, Resident Evil.
And with Resident Evil Village – the eighth entry in the main franchise – ready to sink its teeth into players, we thought it best to get you informed and in fighting shape for the horrors ahead. Read on for everything you need to know, then scroll to the end of the page to discover our pick of the series' most iconic enemies.

It's a direct sequel to Resident Evil 7
Poor old Ethan Winters. Having narrowly escaped the cannibalistic clutches of the Baker family in Resident Evil 7, our beleaguered protagonist is kidnapped and later released in a mysterious village in Europe. To make matters worse, his daughter is missing, and there's a whole host of terrors – undead and otherwise – standing in his way. Don't expect a postcard anytime soon.
Be sure to take the setting OFF your holiday wishlist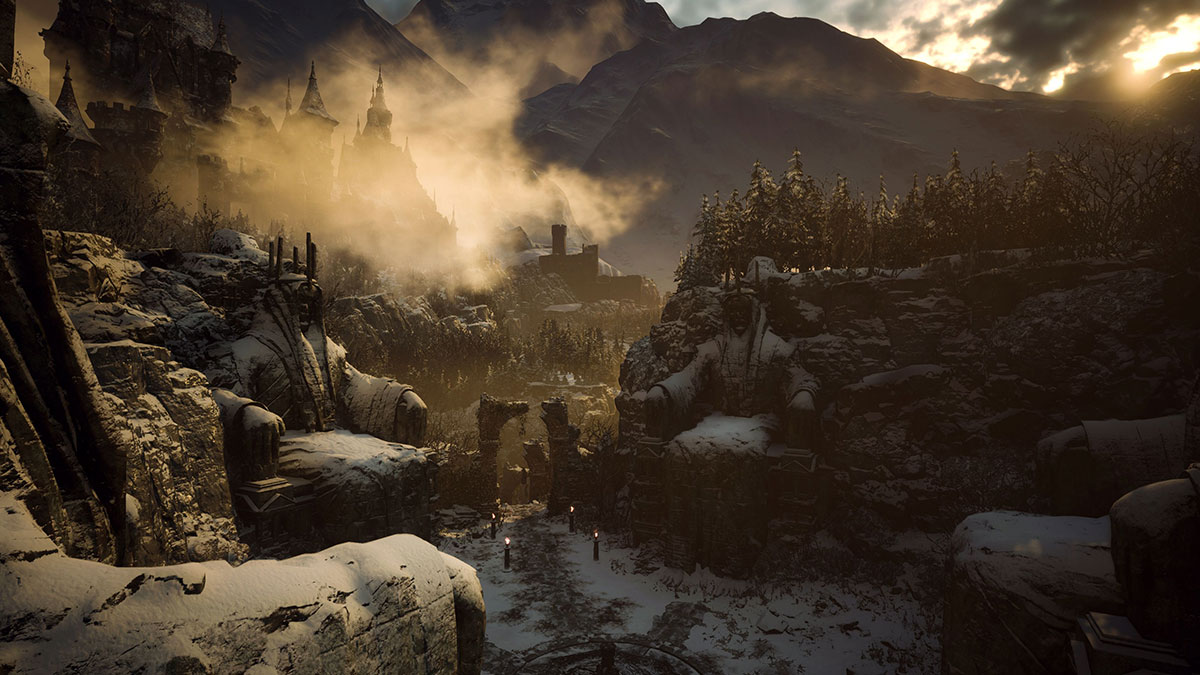 Stinking harbours, an economy built on blood sacrifice and seemingly zero public toilets, the locales of Village leave much to be desired. If, however, you're into (mass) murder tours, howling at the moon and soul-sucking rather than searching, then by all means, be their guest!
Enemy types range from NOPE to "My, what a beautiful dres-AGH"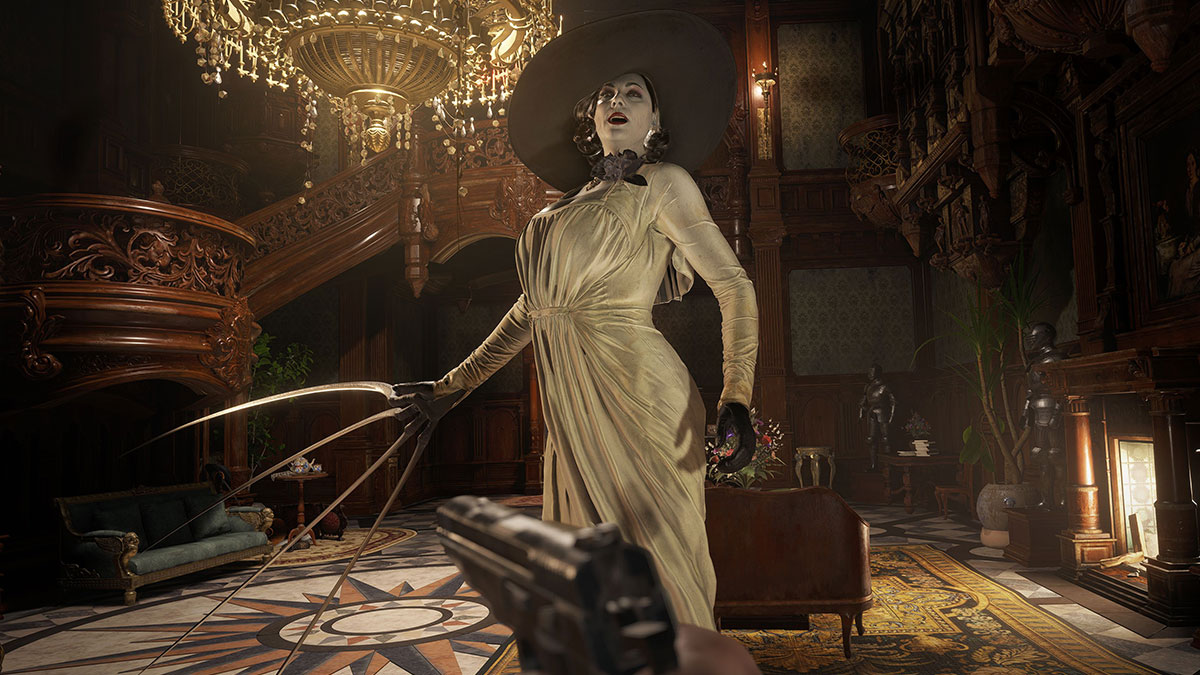 Clearly, living in a bucolic European idyll isn't enough for this lot. If it's not zombified townsfolk taking umbrage at your intrusion, it's werewolves, ghouls and mutants enraged at your incessant questions about directions.
And no mention of monsters is complete without her majesty, the immaculate Countess Dimitrescu, who, flanked by her babbling brood, will hunt you down relentlessly – and look absolutely fabulous while doing so, thank you very much.
It's more action-oriented than Resident Evil 7
Yes, the first-person sneakery that made Resident Evil 7 so awful/great (delete as appropriate), is retained. But there's more opportunity to get mediaeval on the monsters this time around. That said, you'll still spend a lot of your time huddled in a corner, patiently awaiting your demise. It's the sensible choice, right?
Crafting 2.0
Sure, games across the series have implemented some form of crafting. Green herb + red herb = full health; green herb + blue herb = poison removal; 8x green herb = a lovely salad. But if you're to be within a shot of taking down the denizens of Village, you're gonna need more than a bit of Romanesco.
Thankfully there's a bevy of bullets to get your trembling fingers on. So regardless of the enemy type, you might just survive.
It's rumoured to be longer than recent campaigns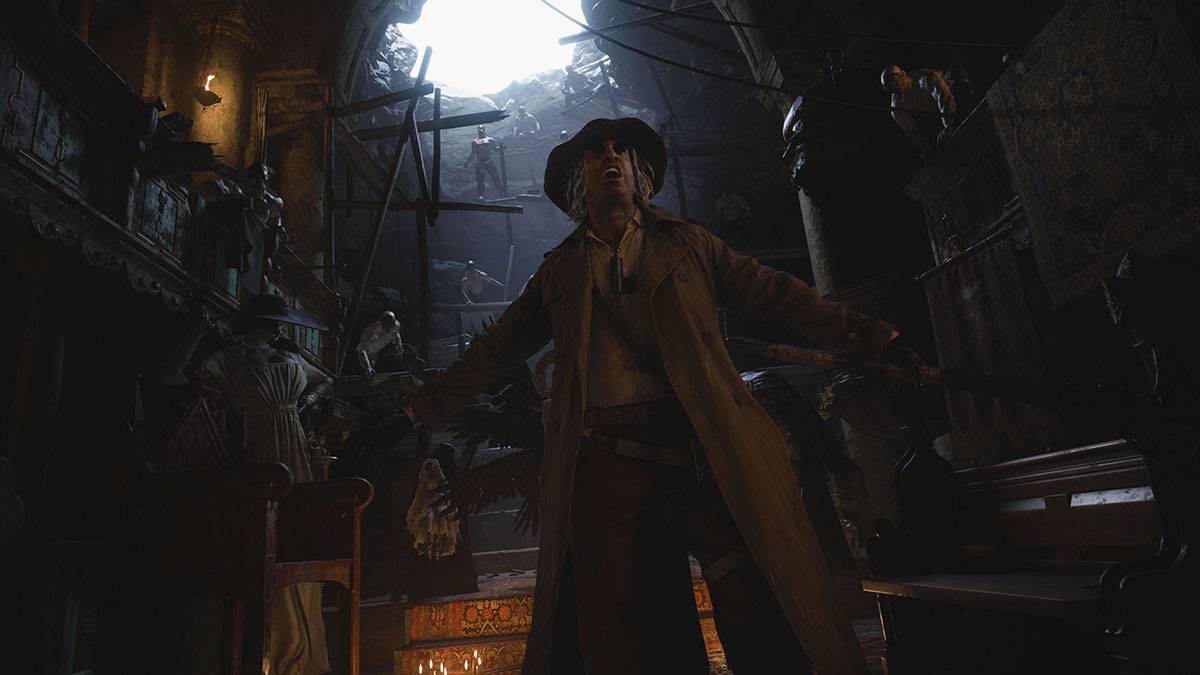 Because being scared is (apparently) a marathon, not a sprint, Village's main campaign is allegedly longer than RE7's. This will come as music to the ears of those who felt Village's predecessor was too short, and a comparably dissonant cacophony to the rest of us who willed it to end from behind our sofas.
But before you hunker down with the ghosts and ghouls of Resident Evil Village, take a trip down memory lane, as we recall the bestest beasties (both human and otherwise) from across the series.
When can I play Resident Evil Village?
Resident Evil Village is available to play on PC, PS4, PS5, Xbox One and Xbox Series X/S from Friday 7 May.
Image credits: Resident Evil Village © CAPCOM