Skip to main content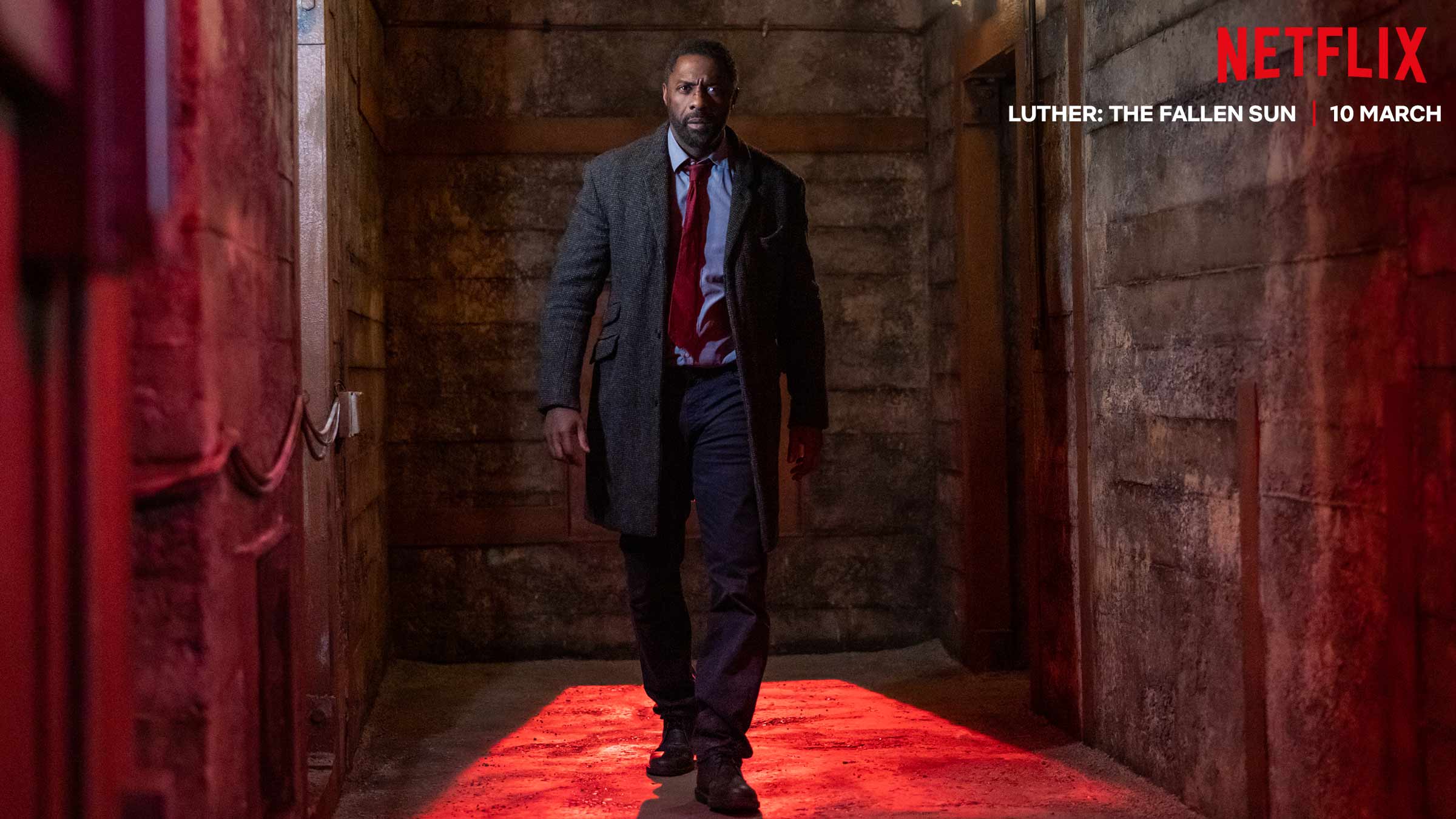 All the best new TV shows and movies to watch on Netflix this month, from a Danny Dyer-fronted quiz show to the new Luther movie

By Virgin TV Edit
The days are finally getting longer and lighter, which never fails to make us smile. And fittingly, many of Netflix's new releases for March look set to lift our spirits like sunshine at 5pm.
Fans of Luther brace yourselves because Idris Elba returns to screens as disgraced DCI John Luther in feature film Luther: The Fallen Sun, dropping on Netflix this month following its cinema release. Bring it on.
We're also expecting lots of laughs from a major new quiz show hosted by Danny Dyer and comedian Ellie Taylor, Australian comedian Celeste Barber's new sitcom Wellmania and Chris Rock's landmark stand-up special Selective Outrage (the first event ever live-streamed globally by Netflix).
On the heart-warming, feel-good front, there's new film Faraway – a rare example of a holiday romcom starring a 50-something woman – and beautiful family friendly animation The Magician's Elephant.
In the mood for something darker? War-torn fantasy show Shadow And Bone and gritty Argentinian political thriller The Kingdom are both back for second seasons, while three-part documentary series Waco: American Apocalypse explores a bloody standoff that took place between a religious sect and the FBI in Texas in 1993.
There's entertainment for everyone on Netflix with Virgin Media, now with the fastest WiFi guarantee of any major provider. Read on to find out what you can watch on Netflix this February.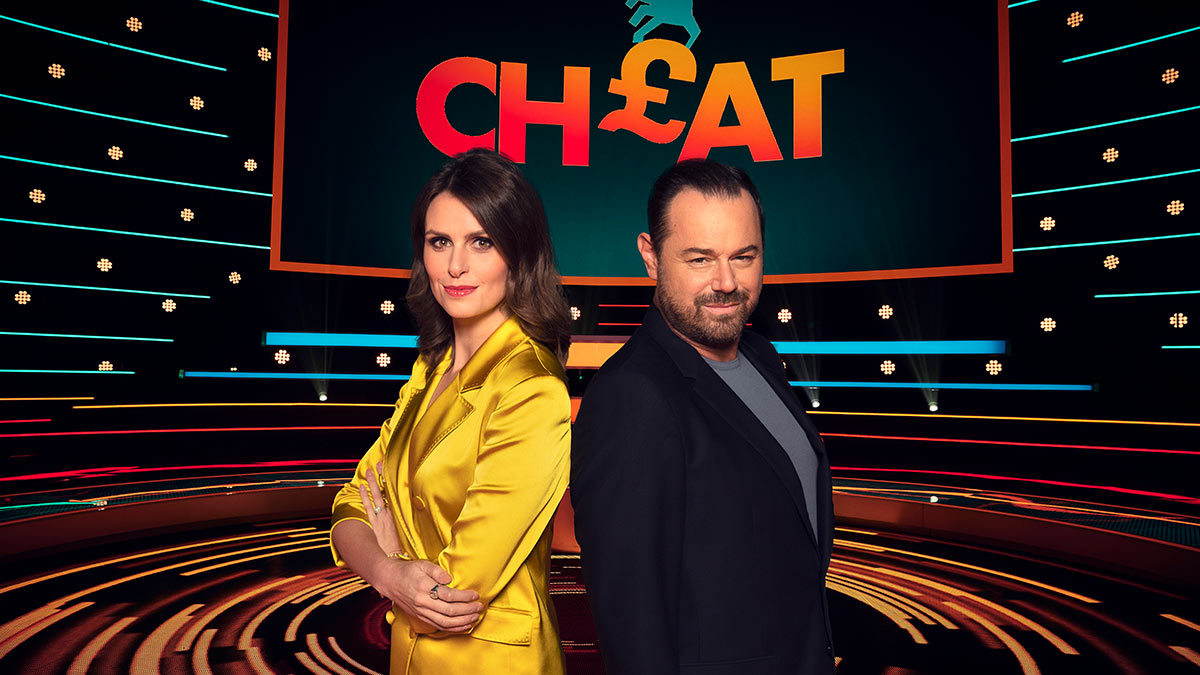 Find it in Apps & Games > Netflix from Wednesday 1 March
When Danny Dyer first hosted quiz show The Wall, it seemed an unlikely career move for the actor – but his cockney wit and easy charm proved perfect for the format. And now, alongside comedian Ellie Taylor, the ultimate geezer is fronting this new series where cheating is the name of the game. Four players have their knowledge put to the test in the hope of winning over £50,000 – and if they don't know the answer to a question, cheating is actively encouraged. They just have to try not to get caught…
Sex/Life
Find season 2 in Apps & Games > Netflix from Thursday 2 March. Season 1 is available now
Billed as "a provocative new look at female identity and desire", this US drama revolves around fiftysomething housewife Billie Connelly (we can only assume that our glamorous protagonist isn't meant to make us think of the Scottish comedian). In season 1 of Sex/Life, Billie's tranquil life in Connecticut was upended by the sudden reappearance of her music producer ex-boyfriend. Season 2 promises to continue the love quadrangle between Billie, her husband, her ex and her best friend.
Love At First Kiss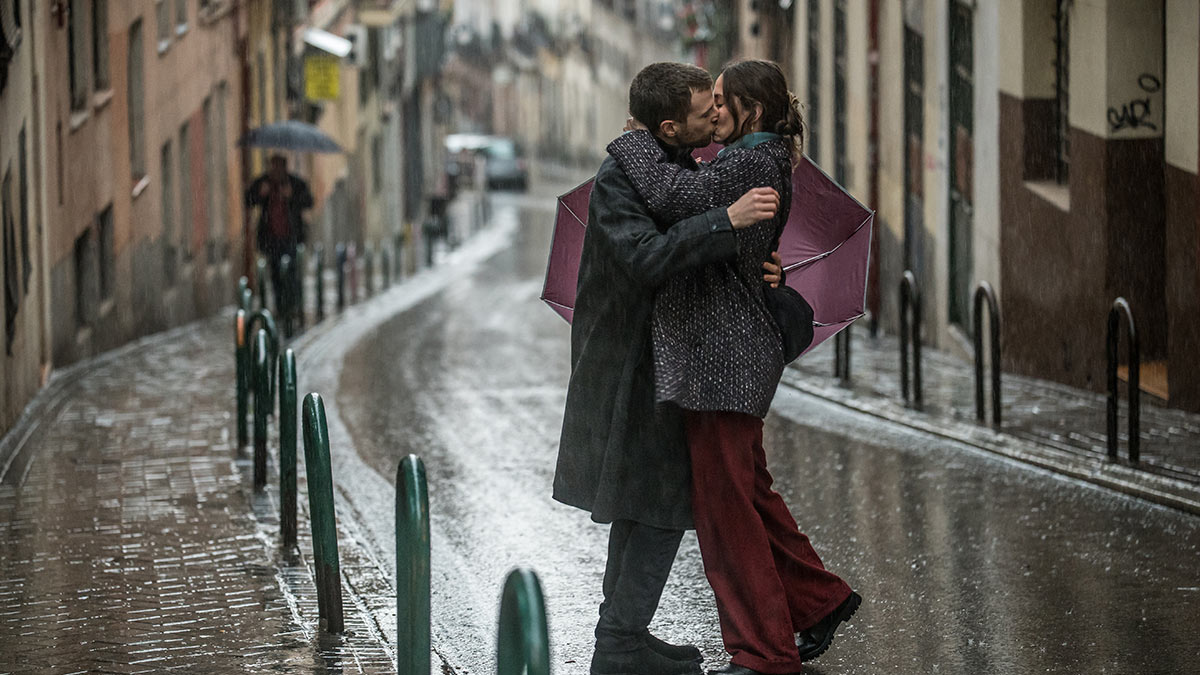 Find it in Apps & Games > Netflix from Friday 3 March
The premise for this supernatural-ish Spanish-language romance is so crazy, it just might work. Javier (Álvaro Cervantes) has the gift of "love clairvoyance" – stick with us – which means he can see the future of his relationship with someone after just one kiss. As a result, he tends to bail on relationships before they've even begun, until he finally kisses a woman he can see a future with. Minor hitch: she's going out with his best friend.
Next In Fashion
Find season 2 in Apps & Games > Netflix from Friday 3 March. Season 1 available now
It looked as though this Project Runway-style reality competition series would never get a second season after Netflix cancelled it in 2020 – but like all the best fashion trends, it's returned and been given a new lease of life. Season 2 is also more Americanised, with supermodel Gigi Hadid taking over from Alexa Chung as co-host alongside Doncaster's finest, Tan France. Up-and-coming designers compete for $200,000 and the chance to share their designs with the world.
Chris Rock: Selective Outrage
Find it in Apps & Games > Netflix from Sunday 5 March
Netflix has never globally live-streamed an event before, but that will change when Chris Rock takes the stage in Baltimore for this late-night stand-up special. Watch live from 3am GMT, or (more sensibly) catch up later. Will Rock mention Will Smith and The Slap, almost a year after it rocked the 2022 Academy Awards? Tune in to find out…
Faraway
Find it in Apps & Games > Netflix from Wednesday 8 March
While many of our finest romcom actresses are in their 50s, there aren't many romcoms that are specifically about the challenges faced by women trying to find love in their sixth decade, so three cheers for Faraway. Swiss-German actress Naomi Krauss plays Zeynep, an overworked wife and mother who's grieving the recent loss of her own mum. Desperate to get away from it all, Zeynep flees to the Croatian island where her mother owned a cottage. The only problem is, a handsome islander is already living there…
Luther: The Fallen Sun
Find it in Apps & Games > Netflix from Friday 10 March
The feature-length film sequel to the award-winning TV series arrives on Netflix in March straight from its limited cinema release. After being framed for a murder he didn't commit, disgraced detective John Luther (Idris Elba, Beast) is behind bars and being taunted by the psychopath he failed to capture (Andy Serkis, The Batman). As the twisted serial killer terrorises London, Luther breaks out of prison to finish the job by any means necessary. Cynthia Erivo (Harriet) co-stars, while Dermot Crowley returns as DSU Martin Schenk.
Shadow And Bone
Find season 2 in Apps & Games > Netflix from Thursday 16 March. Season 1 available now
Cross Game Of Thrones with His Dark Materials and you're somewhere close to the vibe of this epic fantasy series. Season two sees heroine Alina Starkov (Jessie Mei Li, Last Night In Soho) on the run and determined to use her supernatural powers to save the nation of Ravka. First, she has to contend with the fearsome General Kirigan (Ben Barnes, Gold Digger) and his terrifying army of shadow monsters.
Sky High: The Series
Find it in Apps & Games > Netflix from Friday 17 March
Young mother Sole (Asia Ortega) has always been tied to Madrid's criminal underworld thanks to the men in her life. When her gang leader husband dies, she's determined not to end up relying on her stolen-goods trafficker father for protection. Instead, she joins her husband's gang of thieves – with the goal of carrying out her own robberies.
The Magician's Elephant
Find it in Apps & Games > Netflix from Friday 17 March
Based on Kate DiCamillo's magical children's novel (previously adapted into a stage musical by the Royal Shakespeare Company in 2021), this new animated film tells the story of Peter, a young boy searching for his long-lost sister. To find her, Peter must first track down a mysterious elephant conjured by a magician. Noah Jupe (A Quiet Place), Pixie Davies (Mary Poppins Returns) and Benedict Wong (Spider-Man: No Way Home) lead the voice cast.
We Lost Our Human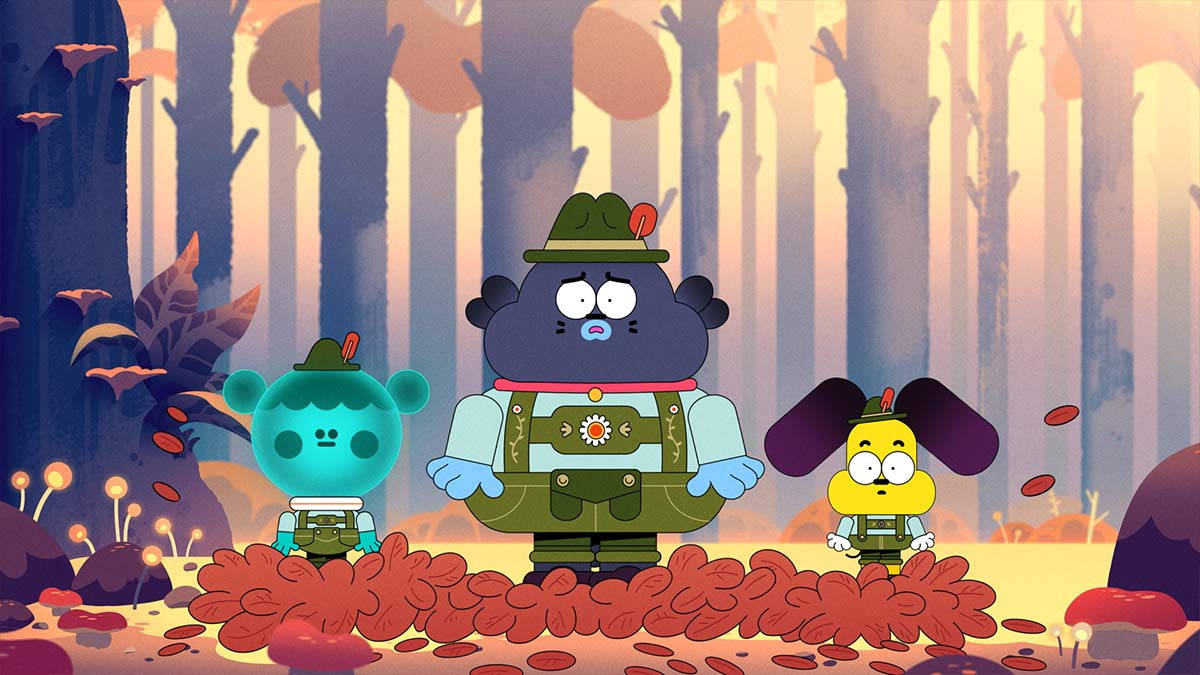 Find it in Apps & Games > Netflix from Tuesday 21 March
Choose your own adventure! Drawing visual inspiration from classic 90s cartoons, this interactive special lets audiences decide whether to see the world through the eyes of Pud the Cat or Ham the Dog. One day, the pets wake up to find that every human on Earth has disappeared – and it's up to them to save the universe.
The Kingdom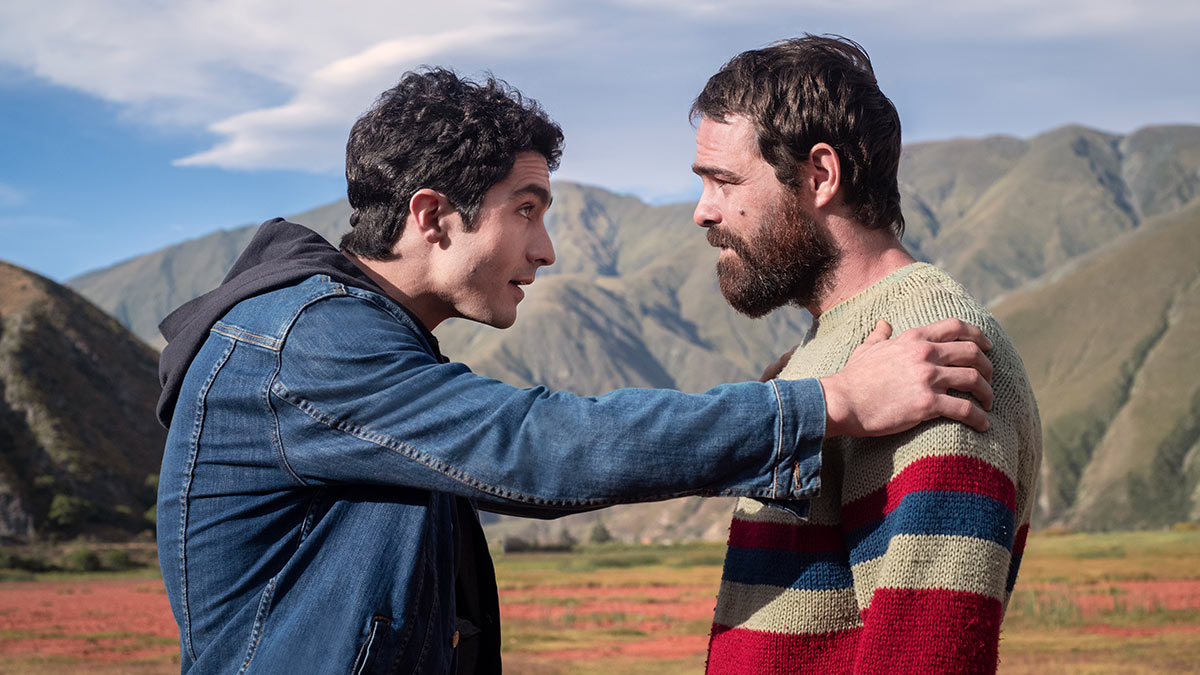 Find season 2 in Apps & Games > Netflix from Wednesday 22 March. Season 1 available now
This Argentinian political thriller is back for a second and final season. Season 1 saw corrupt televangelist Emilio Vázquez Pena (Diego Peretti) become the presidential frontrunner after his running mate was assassinated. Will Vázquez become even more powerful in season 2 – or will people start to see through his holier-than-thou facade?
Waco: American Apocalypse
Find it in Apps & Games > Netflix from Wednesday 22 March
In 1993, cult leader David Koresh faced off against the US government in a 51-day siege in Waco, Texas, which included the biggest gunfight on American soil since the Civil War and ultimately left 86 people dead. This three-part documentary explores the truth about what happened in Waco, featuring FBI recordings and interviews with people from all sides of the conflict.
The Night Agent

Find it in Apps & Games > Netflix from Thursday 23 March
Created by showrunner Shawn Ryan (S.W.A.T., The Shield), this grown-up action-thriller follows low-level FBI agent Peter Sutherland (Gabriel Basso), who works nights in the basement of the White House. His job involves manning a phone that never rings – until it does, and he's sucked into a dangerous plot that goes all the way to the top.
Wellmania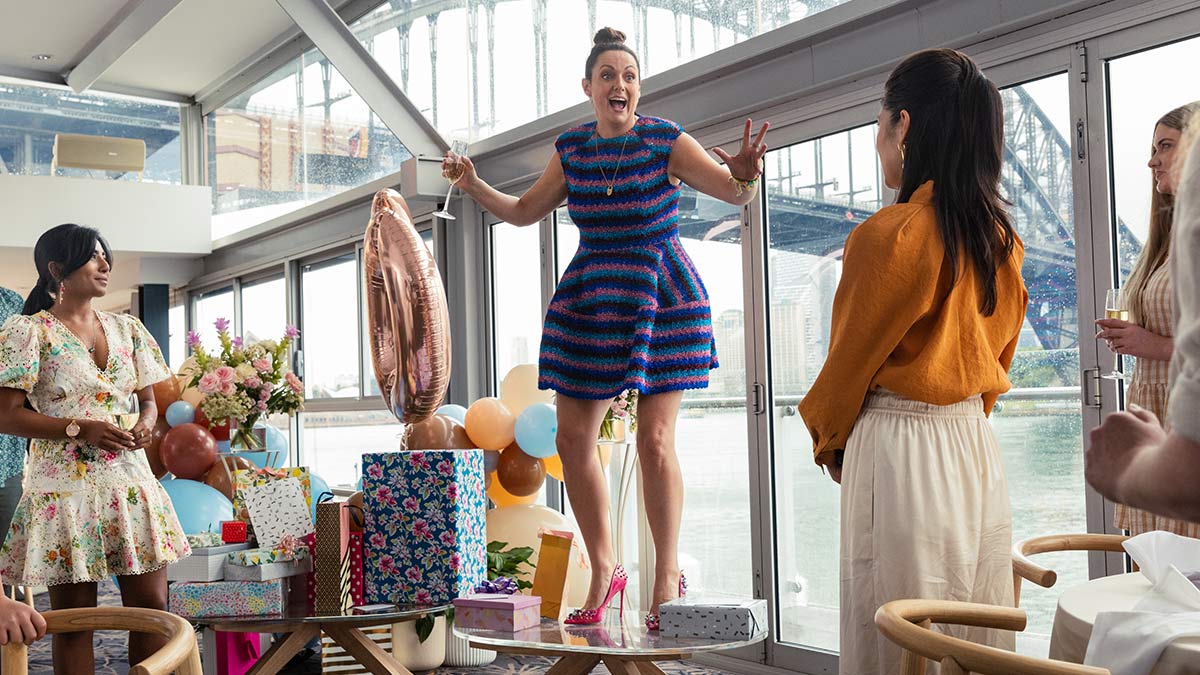 Find it in Apps & Games > Netflix from Wednesday 29 March
Australian comedian and actor Celeste Barber built an adoring fanbase on Instagram thanks to her viral spoofs of celebrity photoshoots. Now, she's starring in this sitcom based on Brigid Delaney's non-fiction book Wellmania: Misadventures In The Search For Wellness. Barber plays Liv, a woman who throws herself into the wild world of "wellness" after a health scare – with unpredictable, unnerving and hilarious results.
Unstable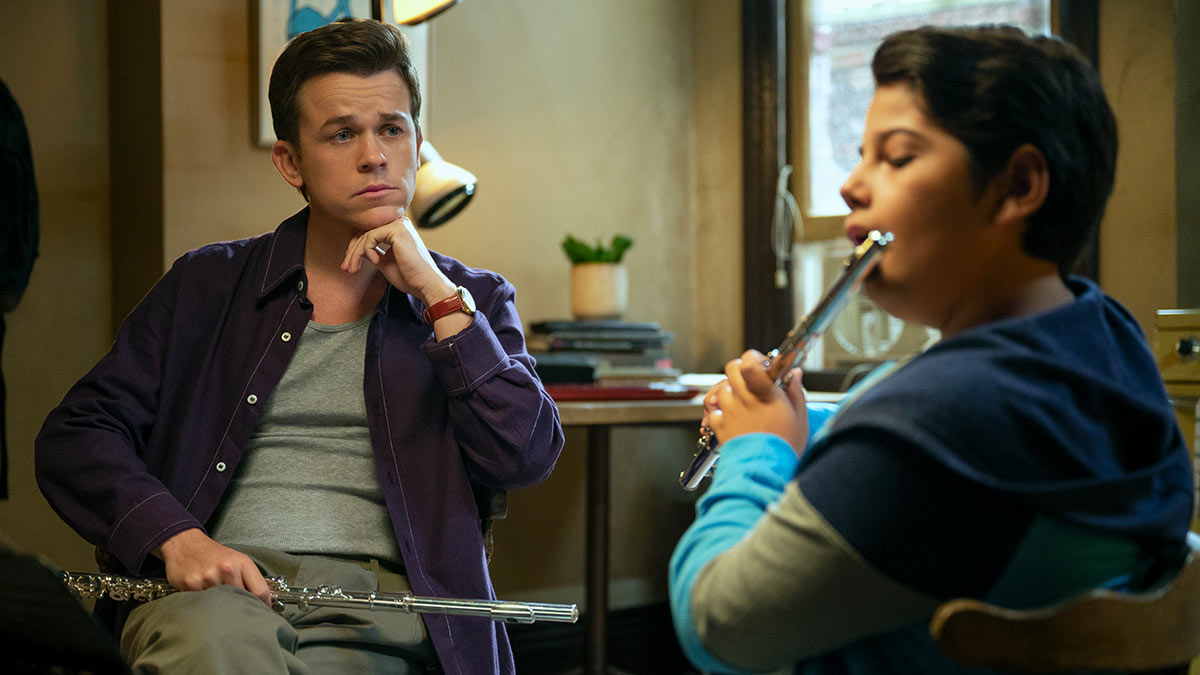 Find it in Apps & Games > Netflix from Thursday 30 March
Rob Lowe (Parks & Recreation) stars as "eccentric, narcissist-adjacent" biotech entrepreneur Ellis Dragon in this new comedy series, with Sian Clifford (Fleabag) playing his company's formidable CEO. When Ellis's personal and professional worlds start to fall apart, he hires his introverted son (played by Lowe's real-life son John Owen Lowe) to salvage his business. Whether their relationship can be salvaged is another matter.
Black Clover: Sword Of The Wizard King
Find it in Apps & Games > Netflix from Friday 31 March
This animated feature film is based on the hugely popular Japanese manga comic Black Clover, which has sold over 17 million copies. Supervised by Yuki Tabata, the author of the original manga, it will feature an entirely new storyline about Asta – a boy with no magic who nonetheless sets out to become the Wizard King.
Agent Elvis
Find it in Apps & Games > Netflix in March (exact release date TBC)
Strap in, because this is probably going to sound like we're making it up. In this adult animation series – the first from Into The Spider-Verse studio Sony Pictures Animation – Matthew McConaughey provides the voice of Elvis Presley, who also happens to be a spy for the US government. Bizarrely, the series doesn't just have the blessing of the Elvis estate; it was co-created by Priscilla Presley with singer-songwriter John Eddie. Netflix has yet to confirm the precise release date, but let's face it – you're going to watch, aren't you?
How to watch Netflix with Virgin TV
If you have a Virgin TV 360 box or Stream from Virgin Media, there are four ways to navigate to the Netflix app:
1. Use your voice
A. Just press and hold the voice button and say "Netflix" to open the app.
2. Via the app section
A. Press Home.
B. Go to the right and select Apps.
C. Select Netflix in the Apps screen.
3. Via channel 204 if you're a Virgin TV 360 customer
A. Tuning to this channel automatically launches Netflix.
4. Navigating down to the Netflix icon in the homepage if you are a Stream customer
To search for Netflix content on your Virgin TV 360 and Stream from Virgin Media, select the Search icon from any full screen menu. Enter your Search term using the on-screen keyboard. Press back and then right to highlight the "All" filter. Press OK and select Netflix. You can now view and select from the Netflix results for your search term.
To access Netflix if you have a TiVo® box or Virgin TV V6 box, powered by TiVo®:
Press home on your remote
Select Apps & Games
Select All Apps
Select Netflix
Our Biggest TV, Biggest TV Volt and Ultimate Volt bundles already include Netflix in Full HD. You can also add Netflix to any other bundle that includes broadband and TV – just hit Customise your package to add it.
Already have a Netflix subscription? You can transfer your billing over to Virgin Media to keep everything together in one bill without changing your Netflix account! Learn more here.

TV channels: Channels, content and features available depend on your chosen package. Channel line-ups and content are subject to change at any time and to regional variations.
HD: HD TV set, V HD Box, TiVo box or Virgin TV V6 connected with HDMI cables required for HD channels. Number of inclusive HD channels depends on package.
Netflix: Netflix subscription required at extra cost.
The fastest WiFi guarantee of any major provider, at no extra cost with Gig1 Fibre Broadband and our Volt packages only.
WiFi Guarantee with WiFi Max: Available to Virgin Media residential broadband customers on M50 broadband or faster provided you are not taking services in any of our 2022/2023 network expansion areas. Excludes Essential broadband customers. Existing Intelligent WiFi Plus customers will be individually informed when they are moved to WiFi Max. £8 a month add-on or at no extra cost for Ultimate Oomph, Gig1 and Volt customers. WiFi Max is only available to order once your Virgin Media broadband service has been activated. If you don't get download speeds of at least 20Mbps in every room, if needed we'll provide up to 3 WiFi Pods. If that still doesn't do the trick we'll give you a one-off credit of £100 off your next bill. Guarantee and eligibility for pods does not cover broadband faults or network outages. Pods subject to stock availability, require self-installation via QuickStart and can be delivered via Click & Collect or optional home delivery (£5 delivery charge may apply). Improved WiFi performance compared to use without pods. Home environment, device limitations, number of users and time of day may affect WiFi performance. User speed varies and depends on Pod/Hub location, as well as broadband package choice. Equipment remains property of Virgin Media. Exclusions and further terms apply. Fastest WiFi guarantee of any major provider:Compared to major UK ISPs. Terms of guarantee vary by provider. To verify, see www.virginmedia.com/legal/wifi