Skip to main content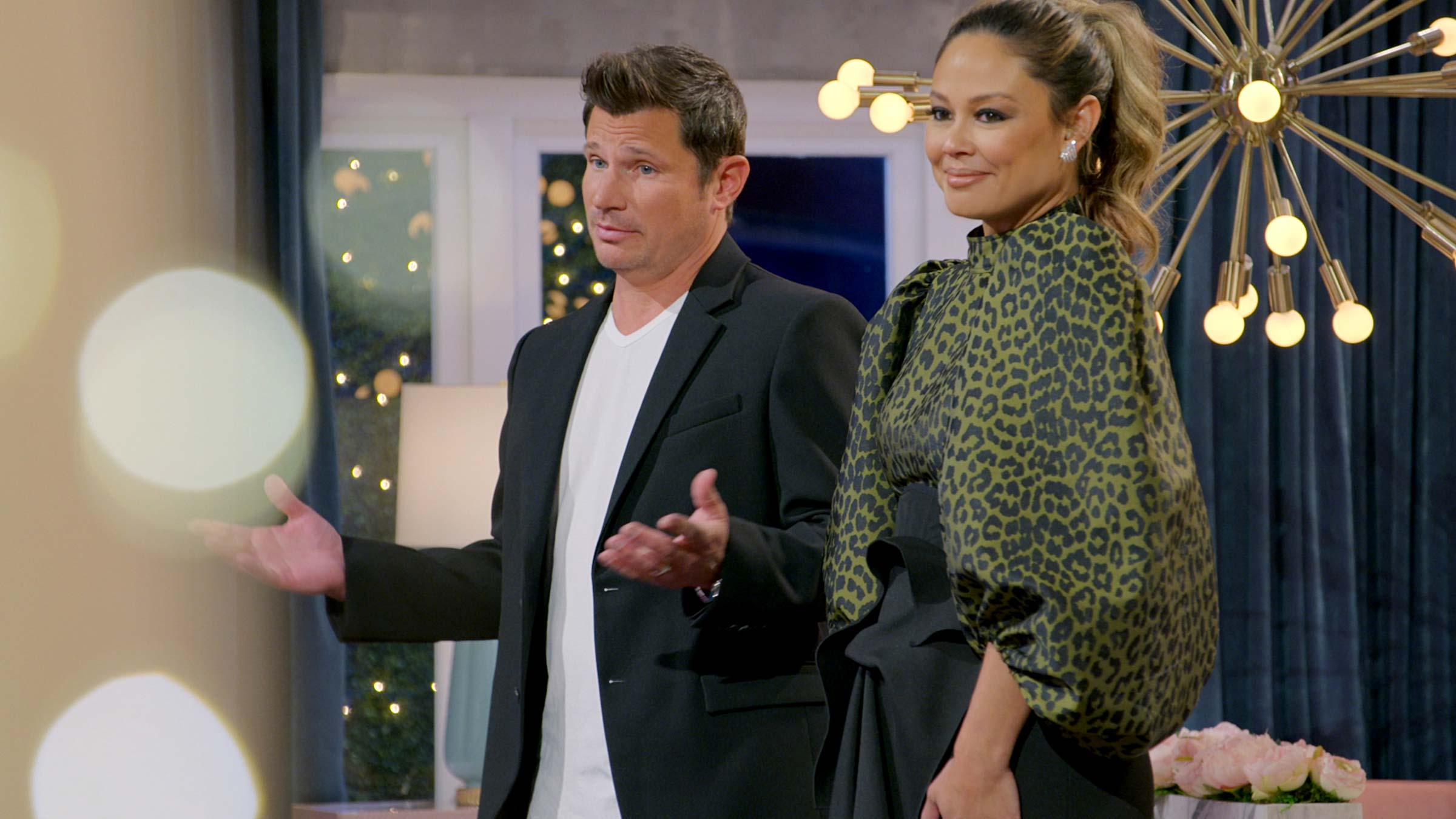 As usual, we're looking forward to some fresh telly and films on Netflix in February. This is what you can expect in the coming month…
By Laura Rutkowski, Senior Staff Writer + Ross Campbell, Writer
Need something new to watch on Netflix? Stream right this way, as this month offers everything from a new series of Love Is Blind to 2022's Texas Chainsaw Massacre. Netflix certainly knows how to do range, and so do you, so whether you're looking for a romantic reality series, a gory story, or both, there's sure to be something that'll hit the sweet spot.
And don't forget, if you're streaming the latest on Netflix this month, Virgin Media is the leading major broadband provider for streaming content (according to the Netflix ISP Speed Index). Good to go? Let's jump into this month of goodness…
The Woman In The House Across The Street From The Girl In The Window
Find it in Apps & Games > Netflix from Saturday 28 January

Do you remember The Woman In The Window starring Amy Adams? You should do, it only came to Netflix in May 2021. Anyway, this mini-series is a sort of spoof of that, starring Kristen Bell. The show sees heartbroken Anna mournfully staring out the window, day in, day out. As she becomes infatuated with the handsome stranger who's moved in next door, her grip on reality begins to slip. Did she really just witness a murder from her living room window?
Poking fun at the usual tropes of psychological thrillers, Bell's Anna explains that she feels "like a sandcastle and the tide has come in... like a rickety chair... like an old... jalopy? I don't know".
In From The Cold
Find it in Apps & Games > Netflix from Saturday 28 January
This eight-episode sci-fi-thriller centres around single mother Jenny (Margarita Levieva), who is forced to confront a past she thought was long buried. A former KGB-trained Russian spy, she led a very different life, but now someone with the same abilities is leaving a trail of bodies in their wake. So, who better to take them down?
The Boy Who Harnessed The Wind
Find it in Apps & Games > Netflix from Tuesday 1 February
Chiwetel Ejiofor (12 Years A Slave) makes his directorial debut and stars in this film based on the incredible true story. In Malawi, 13-year-old William Kamkwamba (newcomer Maxwell Simba) discovers how to save his village from a famine by learning to build a windmill.
Raising Dion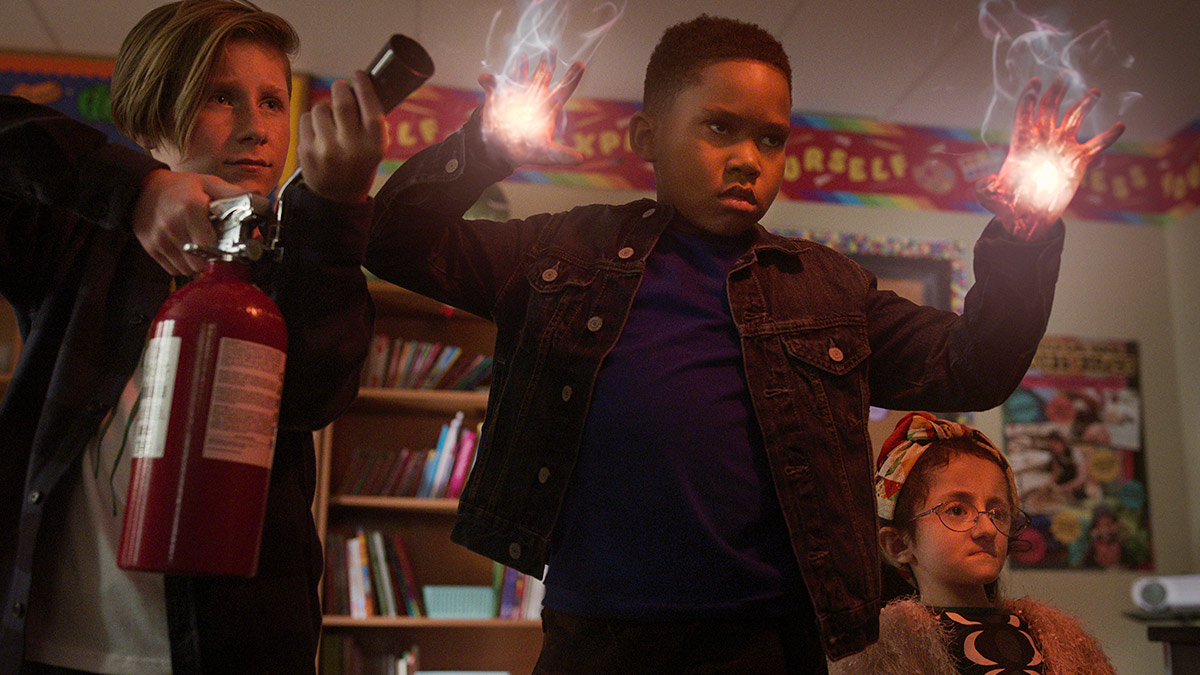 Find series 2 in Apps & Games > Netflix from Tuesday 1 February. Series 1 available now
If being a single parent wasn't hard enough, try coping when your son has superpowers. In series 2, we pick up with Nicole (Alisha Wainwright) and her son Dion (Ja'Siah Young) two years after he defeated the Crooked Man (Jason Ritter). Dion continues to get used to his powers and makes friends with new student Brayden (Griffin Robert Faulkner), who is similarly gifted.
The Tinder Swindler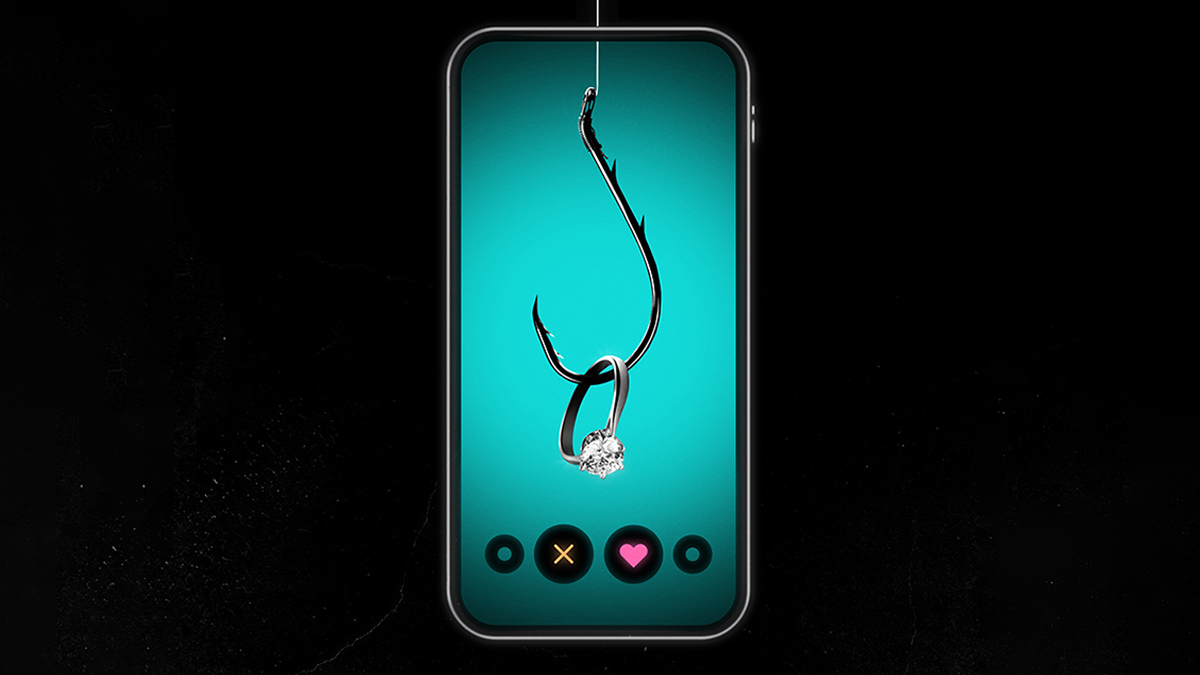 Find it in Apps & Games > Netflix from Wednesday 2 February
From the team behind Don't F**k With Cats comes this documentary about a billionaire businessman who seems like a total catch, except he really is too good to be true. Cecilie, who fell for him and his charming (and cunning) ways, teams up with his other victims to discover his true identity. If we learnt anything from Catfish, it's that if your online lover asks you for large sums of money, it's probably not the real deal.
Murderville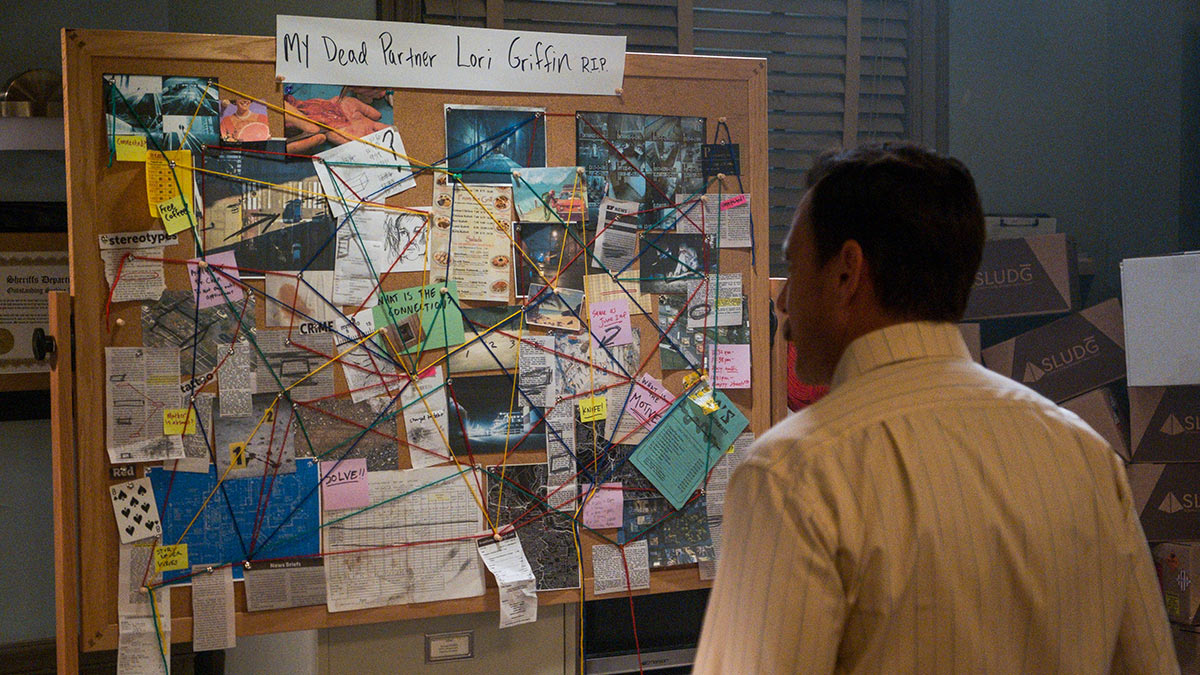 Find it in Apps & Games > Netflix from Thursday 3 February
This is murder – with a twist. Based on the BAFTA award-winning BBC Three series Murder In Successville, this show follows a similar format. Senior Detective Terry Seattle (Will Arnett) must improvise each case, along with his celebrity guest stars. Let's see how the Americans fare at catching the killer.
Sweet Magnolias
Find series 2 in Apps & Games > Netflix from Friday 4 February. Series 1 available now
In the small town of Serenity in southern America, best friends Maddie (JoAnna Garcia Swisher), Helen (Heather Headley) and Dana Sue (Brooke Elliott) navigate their relationships, family lives and careers. Based on the Sweet Magnolias novels by Sherryl Woods, this series picks up on the cliff-hanger it left viewers dangling on – who was driving during the car accident that left Kyle (Logan Allen) unconscious?


Love Is Blind
Find series 2 in Apps & Games > Netflix from Friday 11 February. Series 1 available now
Just in time for Valentine's Day (you know how to pick your timing, Netflix), Love Is Blind returns for series 2! It seems like just yesterday we were all gossiping about the absurd, yet oddly romantic, format when it first aired.
Unsure of what you're missing? Well, singletons who want to be loved for what's on the inside rather than on the outside date potential partners in "pods", where they never see them. Until, that is, they're engaged. Then comes the wedding and the honeymoon and a whole lot of CHAOS! Love Is Blind Japan is also airing this month.

Inventing Anna
Find it in Apps & Games > Netflix from Friday 11 February
Julia Garner (Ozark) stars as Anna Delvey, the infamous German "heiress" who worked the New York social scene, swindling loads of money along the way. Shonda Rhimes (Grey's Anatomy) created and produced the series, so you know it's gonna be juicy. The show is inspired by the New York Magazine article "How Anna Delvey Tricked New York's Party People" by Jessica Pressler, and it's this strange relationship between journalist and interviewee that's explored.

Tall Girl 2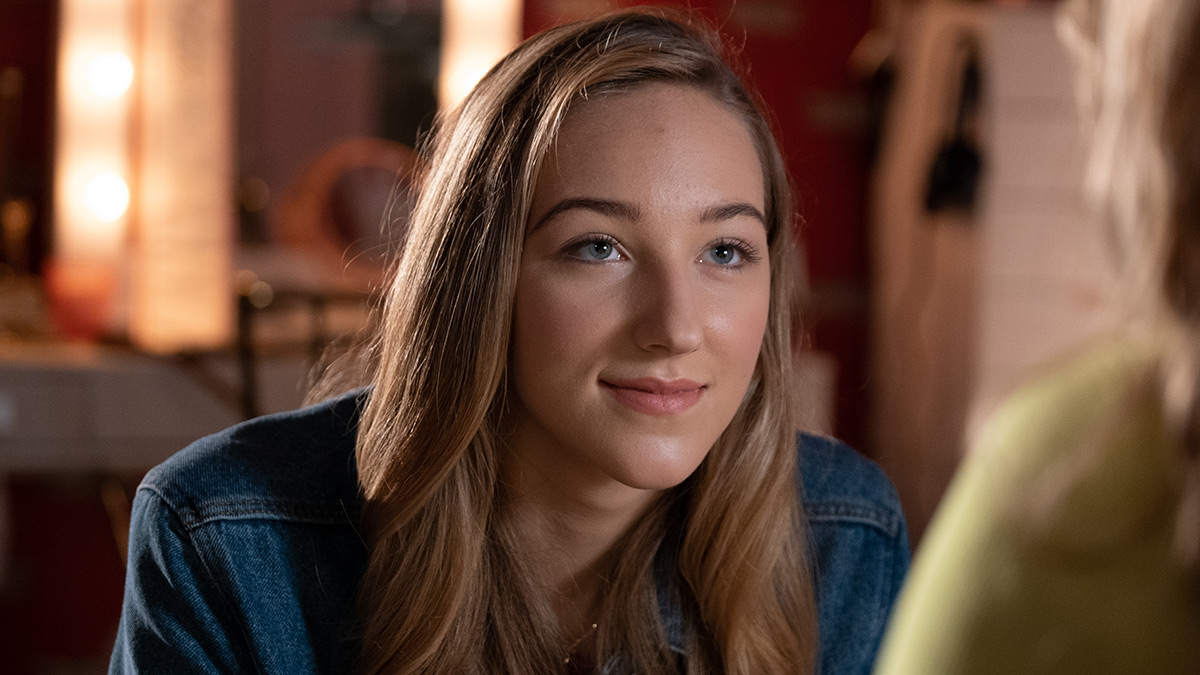 Find it in Apps & Games > Netflix from Friday 11 February. Tall Girl is available now
Representing all the vertically blessed women out there is Jodi (Ava Michelle), who struggled with getting the right kind of attention in the first film. In Tall Girl 2, she has a boyfriend and is playing the lead in her school's musical. Although people are noticing her now for her true self rather than her height, why is she still finding it hard to keep her head held high?


Texas Chainsaw Massacre
Find it in Apps & Games > Netflix from Friday 18 February
Following in the footsteps of reboots like Halloween and Scream, Texas Chainsaw Massacre wants a piece of the action, and if it's anything like those, it's going to BRING THE GORE. Although, the original 1974 film certainly didn't shy away from it. We just have better visual effects now. When Melody (Sarah Yarkin), her sister and their friends visit a remote Texan town, what they didn't bargain for was having Leatherface (Mark Burnham) as a neighbour…
Space Force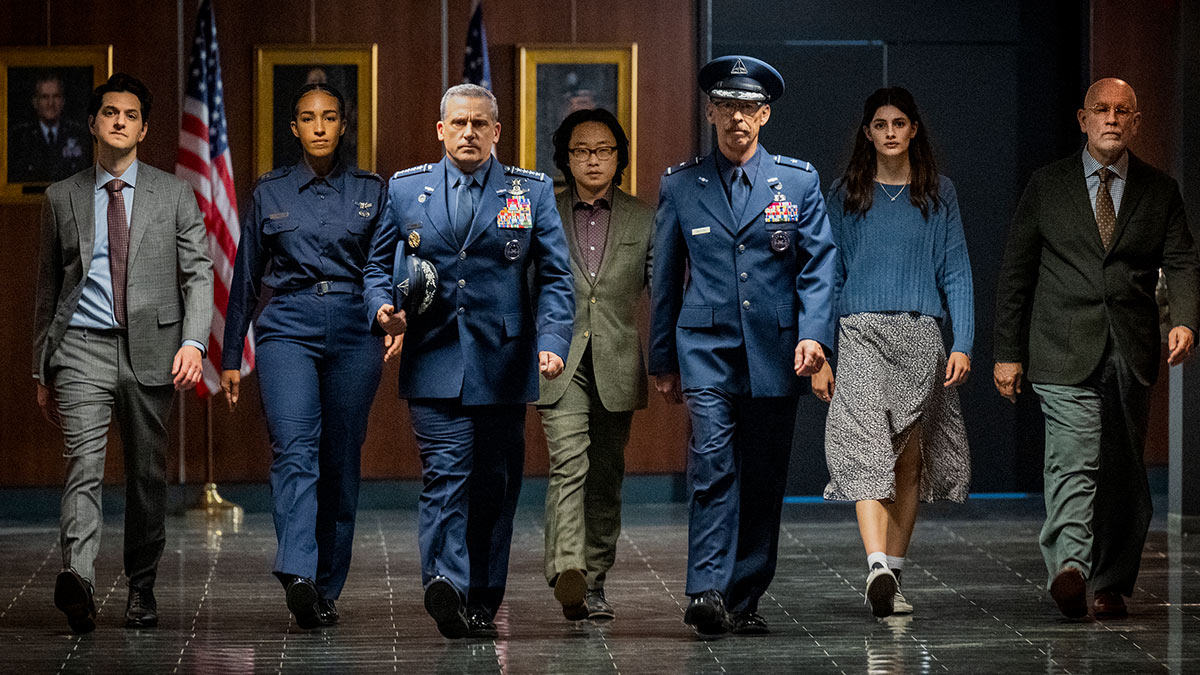 Find series 2 in Apps & Games > Netflix from Friday 18 February. Series 1 available now
On Instagram, the premiere date was announced with this caption: "Not even gravity can keep them down." There are plenty more puns where that came from in this series from The Office's Greg Daniels, who has teamed up with Steve Carell once again. Carell stars as General Mark R Naird, who is tasked with leading the Space Force, with the government's ultimate goal to colonise space. All we ask is that series 2 answers this: WHY IS NAIRD'S WIFE (LISA KUDROW) IN JAIL?
Vikings: Valhalla
Find it in Apps & Games > Netflix from Friday 25 February
Set more than a hundred years after the end of the original Vikings series, this new adventure blends fact with fearsome acting. In the early 11th century, explorer Leif Eriksson (Sam Corlett), his sister Freydis Eriksdotter (Frida Gustavsson) and Nordic prince Harald Sigurdsson (Leo Suter) were the "celebrities" of their day. They are Vikings – hear them roar!

How to watch Netflix with Virgin TV
If you have a TiVo® box or Virgin TV V6 box, powered by TiVo®:
Press home on your remote
Select Apps & Games
Select All Apps
Select Netflix
If you're already a Netflix subscriber, you can also access the app through Search & Discover or by pressing Red on channel 204. Just sign in with your existing login and start watching. And you'll only have to log in the first time you use it.
If you're new to Netflix, then you'll need to subscribe to use the app. The easiest way to do this is by going to netflix.com/virginmedia. You can also subscribe using the Netflix app in Apps & Games.
TV channels: Channels, content and features available depend on your chosen package. Channel line-ups and content are subject to change at any time and to regional variations.
HD: HD TV set, V HD Box, TiVo box or Virgin TV V6 connected with HDMI cables required for HD channels. Number of inclusive HD channels depends on package.
Netflix: Netflix subscription required at extra cost.