Skip to main content
Better for communities
Building a better sense of belonging to help bring communities closer together.
Our meaningful connections plan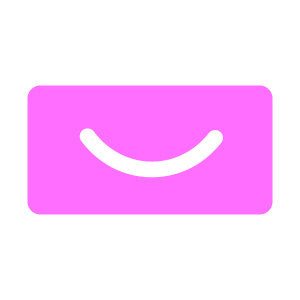 Better for communities
We're bringing people and communities everywhere closer together, creating belonging in communities and wiping out loneliness as we go
Our goal: 1.5m people more meaningfully connected to communities and each other
Why it's important:
We've never been so digitally connected – this year alone we are growing our network to connect over 500,000 more premises. However when it comes to building better, more connected communities, ultrafast connectivity is only part of the story. It's what we do with those connections that really counts.
Why? Because despite us being on-line more than ever, British people are feeling increasingly isolated and alone - with 1/5 of us often or always feeling lonely. Our sense of community belonging in decline too, with over two thirds of people describing their neighbours as 'strangers'.


Our plan:
We think the antidote to loneliness and the decline in community belonging is more meaningful connections. So we've set our sights high, with a target to help 1.5 million people get more meaningfully connected to communities and each other by 2025. We call it meaningful connections, and it means bringing together people to connect with someone new, connect to support, connect to boost local belonging, or to connect to an entirely new community.
And we'll do it in four ways.
Firstly, we're building on our previous work on disability to give unpaid carers the time and tools to help them feel more connected to their own communities, because we know that as a result of being a carer this group is at much greater risk of loneliness and disconnection.
Secondly we'll put our unstoppable people to work through volunteering to connect others in their communities. We're increasing our volunteering leave from one day to five days this year to make this happen.
Thirdly we'll connect more people in local neighbourhoods digitally and in person, by improving community spaces, encouraging community participation and giving people the digital means to connect.
And finally, we'll enable organisations that are already helping reduce loneliness and bringing about local belonging to do even more.

In short we using the power of our network to plug into communities, helping put an end to loneliness and boost belonging through what we do best - connecting people.
Building a network of belonging and tackling loneliness up and down the country.
Unpaid carers
Carers often go unseen in our communities. They look after loved ones, friends and neighbours who're older, disabled or seriously ill. It can be a full-time job, without the salary. But while they're busy thinking of others, few notice they're more at risk of feeling lonely and becoming isolated. That's why we've teamed up with Carers UK – the UK's leading charity for unpaid carers – for the next five years. Our goal? To help build meaningful connections that make life better for 1 million carers by the by the end of 2025.
Click here to find out more about our partnership with Carers UK.

Recommended sustainability stories