Skip to main content
Better for people
Creating hundreds of new opportunities for people from underrepresented communities to access skills and employment.
Our meaningful connections plan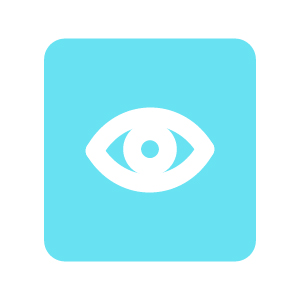 Better for people
We're building a business where all our people and customers feel they belong, by ensuring no one is left behind.
Our goal: Give hundreds of people from underrepresented* communities across the UK access to skills and employment at Virgin Media
*women in STEM, disabled, LGBTQ+, underrepresented ethnicities, neurodiverse and other communities with low social equity
Why it's important:
Diverse teams are more innovative, make better decisions and achieve higher performance.
This creates a better employee and customer experience which in turn means our people and our customers will want to stay with us for longer.
We will only get there by creating a sense of Belonging, and we do that by removing barriers, giving people a voice and space to be themselves, and ensuring our products and services meet the needs of all of our customers.
But we also know that too many people from underrepresented communities in the UK are being left behind.
These include women in STEM roles and leadership positions, disabled and neurodiverse people, ethnic minorities, and people who don't have social equity, such as refugees and ex-offenders.
All of these communities are underrepresented because of barriers put in place by society; negative attitudes, inaccessible working environments and systems and processes that make it harder to get into and stay in work. This doesn't just impact individuals who face restricted career opportunities, financial difficulties and reduced confidence, it effects society as a whole.
At Virgin Media we want to support hundreds of people from these underrepresented communities with employment and skills, so they have an opportunity to thrive. This will also create significant social value for society, and will create a more diverse Virgin Media – a key driver of our growth for the next five years and beyond.
Our plan
Our plan is based on three pillars;
-         Diverse workforce
-         Psychological safety
-         Leaving no-one behind
Diverse workforce
Attracting and retaining a diverse workforce can only be achieved if we remove barriers throughout both the candidate and employee experience.
We will:
Create partnerships to actively provide skills for, and recruit from underrepresented communities
Remove barriers throughout our recruitment and onboarding experience
Provide educational programmes to all People managers
Deploy a new workplace adjustments process for employees with impairments and health conditions
Implement inclusive employee policies, in particular for carers
Support more women into leadership roles, this includes launching a sponsorship programme for emerging female leadership talent and piloting 'Women In Leadership' and 'Emerging Leader' programmes
Target
Exceed UK economic benchmark of underrepresented people working for Virgin Media
Psychological safety
We will only retain a diverse workforce if we create a place where people feel valued, engaged, trusted and able to bring their real selves to work.
We will:
Give our people a voice through six employee networks – Carers, Empower (underrepresented ethnicity), Gender Equality, Neurodiversity, Prouder (LGBTQ+) and Ultraviolet (disability) – each sponsored by a member of our Executive Committee and supported by a senior leader
Provide companywide training on inclusive language, ally-ship and micro-aggression
Leverage wellbeing tools to build resilience
Create a culture in which our people feel confident to share their diversity information with us
Celebrate diversity through a calendar of events but also ensuring it's not just once a year that we talk about each of our diversity stories
Target
Employee diversity disclosure rate > 90% for all characteristics
Employee Belonging score > 90%
Leaving no-one behind
We can only attract, retain and ensure the psychological safety of our employees and customers if we consistently identify and remove barriers in the everyday experience with Virgin Media
We will:
Apply Equity Sequence's equity and inclusion principles to employee and customer policies, processes and products to ensure we leave no one behind, from the start
Conduct inclusive user testing for new products
Train frontline teams
Ensure diversity in our advertising
Develop customer propositions that serve more diverse market sectors
Target
Equity Sequence principles applied to all projects impacting on employee and customer journeys

Recommended sustainability stories