Give your development the WOW factor with Virgin Media
We're investing £3 billion to bring Britain's fastest widely available broadband to four million more homes and businesses in the UK.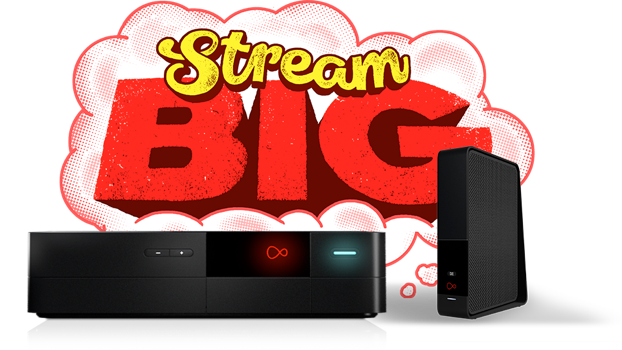 Keeping homebuyers happy
With Virgin Media by your side you can give homebuyers the very best entertainment and online experiences in town. Young professionals will love our speedy broadband (average download speeds of 54Mbps on VIVD 50 all the way up 362Mbps on VIVID 350), while families will adore our award-winning TV content. And that's not all we have to offer…
• TV they'll love, brilliantly brought together with TiVo®
• Home phone
• Mobile plans
• HomeWorks – a dedicated business connection for when home is head office.

Boosting businesses
We provide solutions to all sizes of organisations, from smaller offices (1-20 people), medium-sizes businesses (20 – 250), right up to enterprise level (250+) as well as public sector organisations.
Our services include:
• Voom Fibre (362Mbps average download speed)
• Phone lines/System and Voice-over-IP
• Enterprise mobile solutions
• Business Applications and WiFi solutions
• Managed Internet Access (MIA)
• Site connectivity and secure VPNs
• Dedicated cloud connections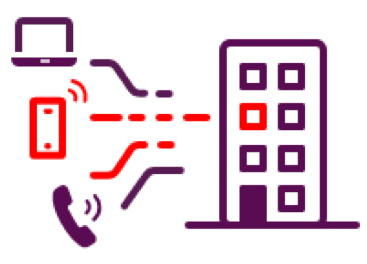 ---
Supporting you
A dedicated New Build Team will be there to support your development at each step of the way.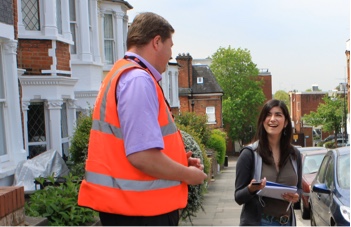 Take the easy route
Our New Build Officer will study your site utility margins and start advising you on cable routing. The earlier you get us involved, the more we can help.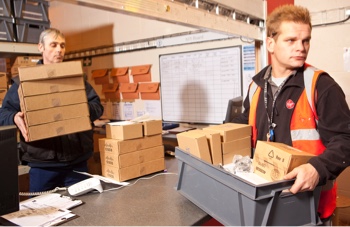 On-site delivery
We deliver everything you need for your fibre installation straight to your site.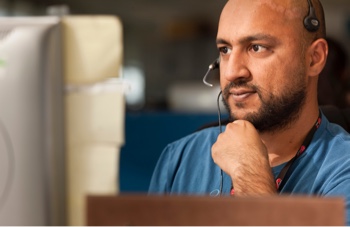 Hands-on advice at every step
We'll assign a Liaison Officer to your development, to be on hand throughout the installation from start to finish.
---
The team
A dedicated New Build Team will be there to support your development at each step of the process.
• A Project Overseer will keep everything on track
• The Liaison officer will visit your site every two weeks. They'll track and report installation progress and work with your sales office. They'll also make sure they have all the info needed to optimise your Virgin Media connectivity.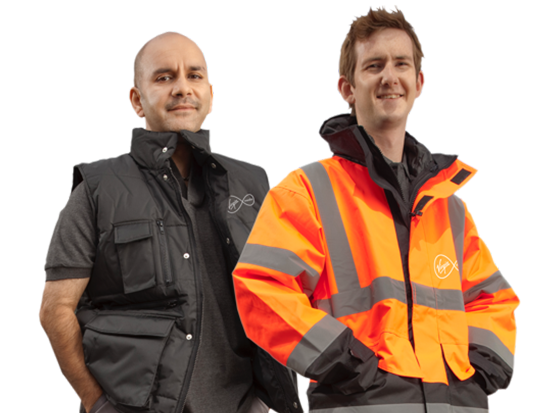 New Build Developer's Guide
For technical information on how to support your on-site deployment
Our simple steps to the WOW factor
We want the installation of our services for your development to be completed as quickly and simply as possible, so there are just four steps to the process.
1. Site Request Form
It's quick and easy to complete our site request form
2. Access Agreement & Site Survey
One of our team will contact you to discuss access agreements and an initial site survey
3. Cabling & construction
We then work with you to arrange the site materials and all aspects of work required on site
4. Customer installation
Once the build is complete, we are ready to connect each property
Prefer to chat?
Give us a call on: 0800 408 0088
Wayleave FAQs (Developers)